X or NUE: Which Is the Best U.S. Steel Stock to Buy Now?
U.S. steel prices are hovering near their all-time highs, which has led to a spike in domestic steel mills' stock prices. U.S. Steel Corporation (X), Nucor (NUE), and Cleveland-Cliffs (CLF) are up 45 percent, 91 percent, and 31 percent, respectively, YTD. Will Nucor continue to outperform its peers? Which of these companies is the best stock to buy now?
Article continues below advertisement
First, we should understand that commodity companies are having a dream run. Nucor posted record profits in the first quarter of 2021, which were almost 35 percent higher than what it posted in the previous record in the third quarter of 2008. Higher shipments, near-record steel prices, and share buybacks helped catapult NUE's earnings to record highs.
U.S. steel prices are near record highs.
For commodity companies, macroeconomic factors and the outlook for underlying commodities are bigger stock price drivers than company-specific factors. The outlook for U.S. steel prices is bullish and the strong conditions are expected to persist for the rest of 2021.
Article continues below advertisement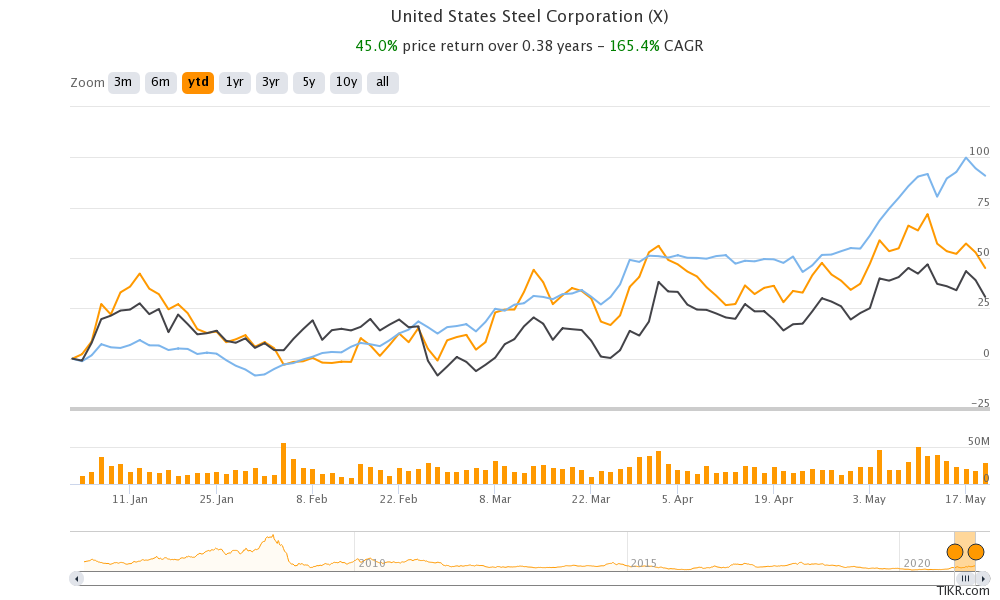 High steel prices are here to stay even though they might correct somewhat in the second half of the year, which usually happens due to seasonality. However, there shouldn't be a crash in prices based on strong demand, high raw material prices, and low supply chain inventories.
Article continues below advertisement
Another aspect to consider is reduced competition in the industry. While imports have come down after Trump's Section 232 tariffs, there has been consolidation in the U.S. steel industry. While X has acquired Big River Steel, CLF has acquired AK Steel and ArcelorMittal's U.S. assets. Add the expected increase in demand from Biden's proposed infrastructure investments and we have a good bullish story around the U.S. steel industry.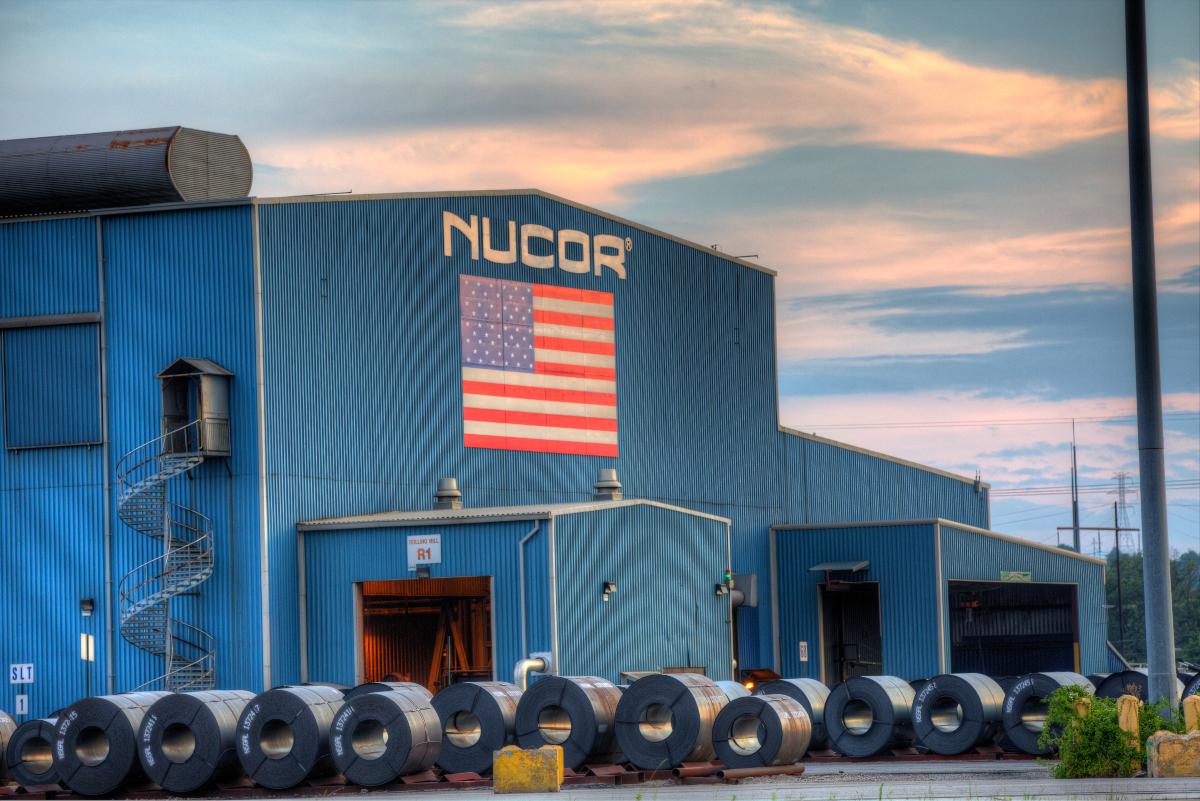 Article continues below advertisement
X or NUE: Which is a better steel stock to buy?
With the outlook for the steel industry broadly looking positive, which stock should you consider? We'll do a comparative analysis of NUE and X. At its peak, X was the biggest steel producer in the U.S. and also globally. Currently, NUE is the largest U.S.-based steel producer.
Historically, X has been producing steel in blast furnaces. However, it has pivoted towards EAFs (electric arc furnaces) with the investment in Fairfield and the acquisition of Big River Steel. NUE produces all of its steel in blast furnaces.
Article continues below advertisement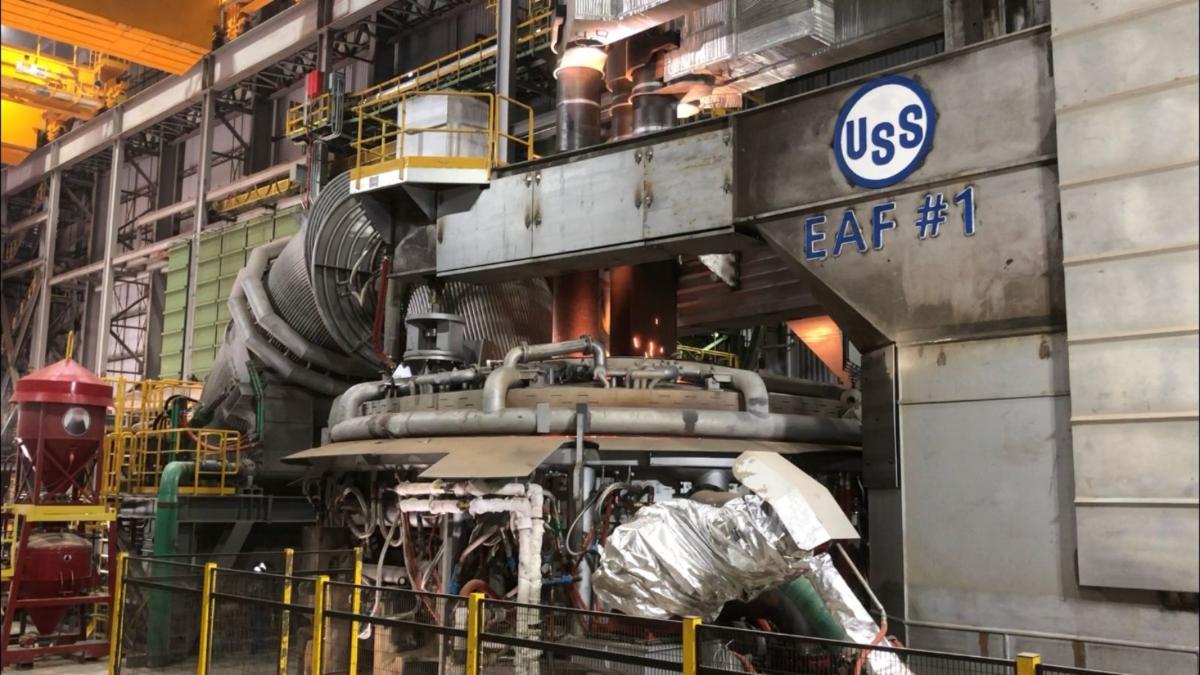 NUE is a growth story.
NUE stock is a growth story as it ramps up its capacity. The company has a history of investing in downcycles and these investments pay off in the upcycle that the steel industry is currently witnessing. X intends to shut some of its older plants to lower its carbon footprint. X has stalled the modernization at its Mon. Valley plant.
Article continues below advertisement
If you care about a strong balance sheet, NUE beats most of the steel producers, not only in the U.S. but also globally. It has an investment-grade credit rating and has sustained them even in downcycles. Flush with cash, NUE has announced a $3 billion repurchase program, which would lower its outstanding shares by almost 10 percent.
Article continues below advertisement
I would argue that when it comes to capital allocation, NUE's management has a better track record compared to X, which has flip-flopped between share issuances and repurchase. Also, it has changed the positions on Fairfield EAF a few times. The most recent afterthought that X management has had is about the Mon. Valley modernization.
NUE is a safer bet than X.
Looking at the steel industry's upcycle, X and NUE both look like good plays. However, if I had to choose one it would be NUE. NUE has superior profit margins, a strong balance sheet, and also offers growth opportunities as it brings new capacity online.
Article continues below advertisement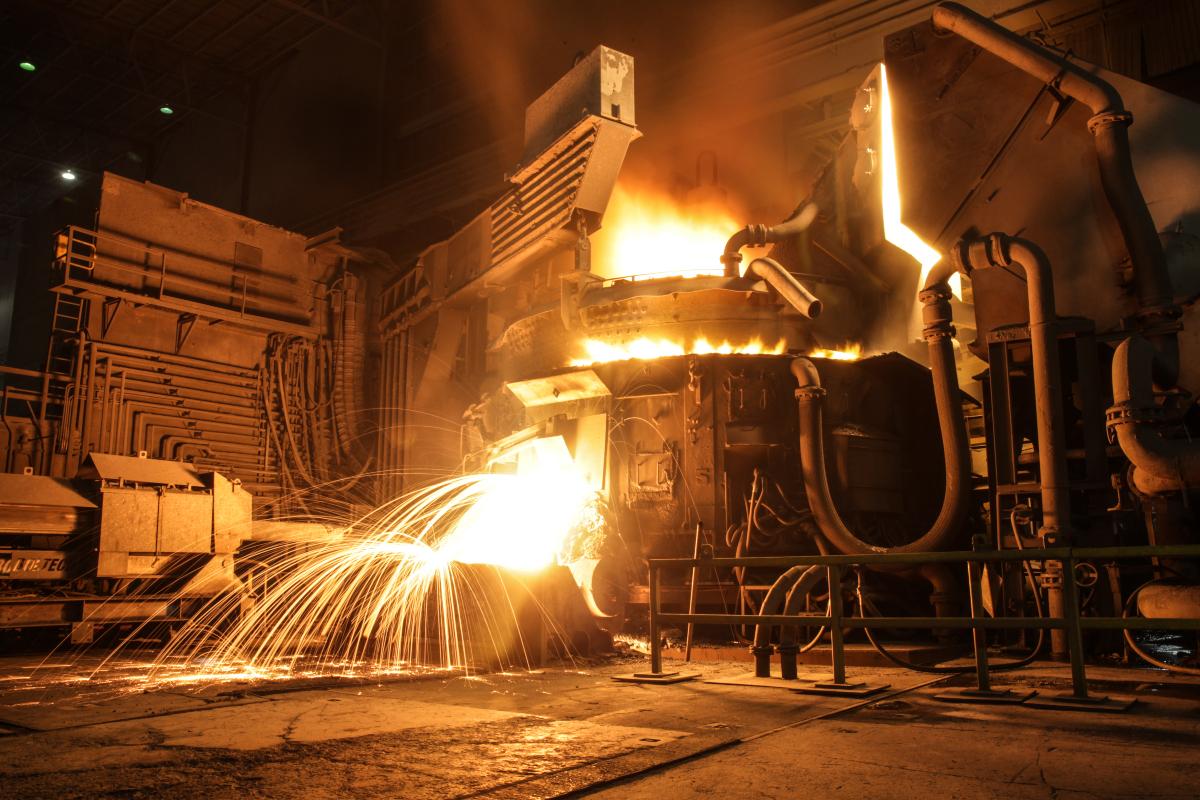 Also, NUE could be among the biggest beneficiaries of Biden's infrastructure plans. It has high exposure to the non-residential construction markets, which could see a big rebound if Biden's infrastructure plans materialize. Also, if the steel cycle turns for the worse, I would expect NUE to outperform its leveraged peers like X.
Article continues below advertisement
NUE is a better dividend stock than X.
Finally, if you crave a dividend, NUE would fit the bill. The company has increased its base dividend for 48 years and its current dividend yield is 1.6 percent, which is much higher than X. While the yield is below what NUE was trading at over the last five years, it's due to the spike in its stock price. Since NUE management doesn't intend to deleverage more, it could use the cash for a dividend hike or possibly a special dividend.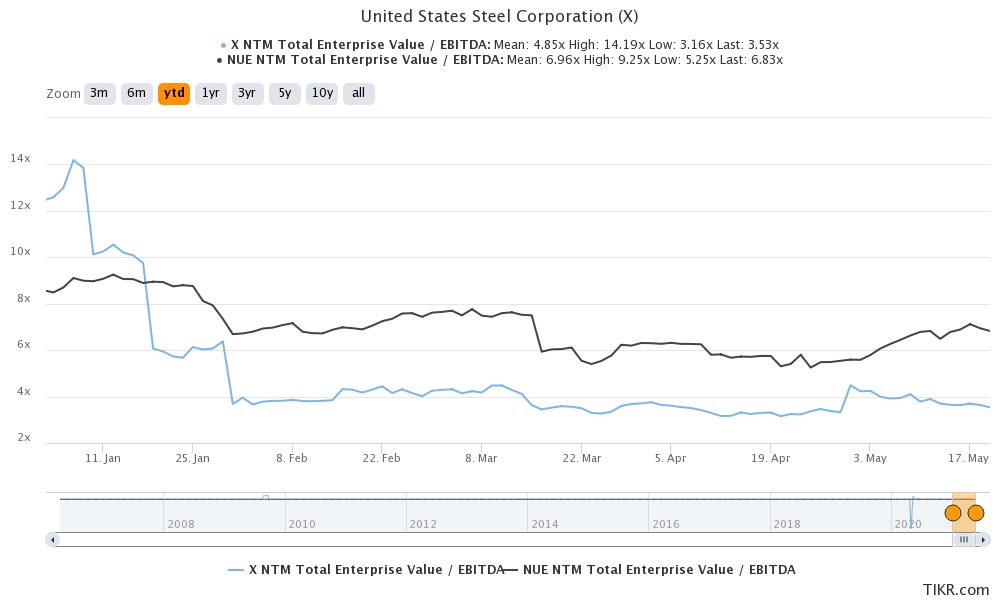 From a valuation perspective, NUE trades at an NTM EV-to-EBITDA multiple of 6.8x, which is almost twice that of X. However, NUE has commanded a premium over other steel companies due to its superior financials and strong balance sheet. To sum it up, if you are looking at a steel stock to hold for the fairly long term, NUE looks a better play than X.