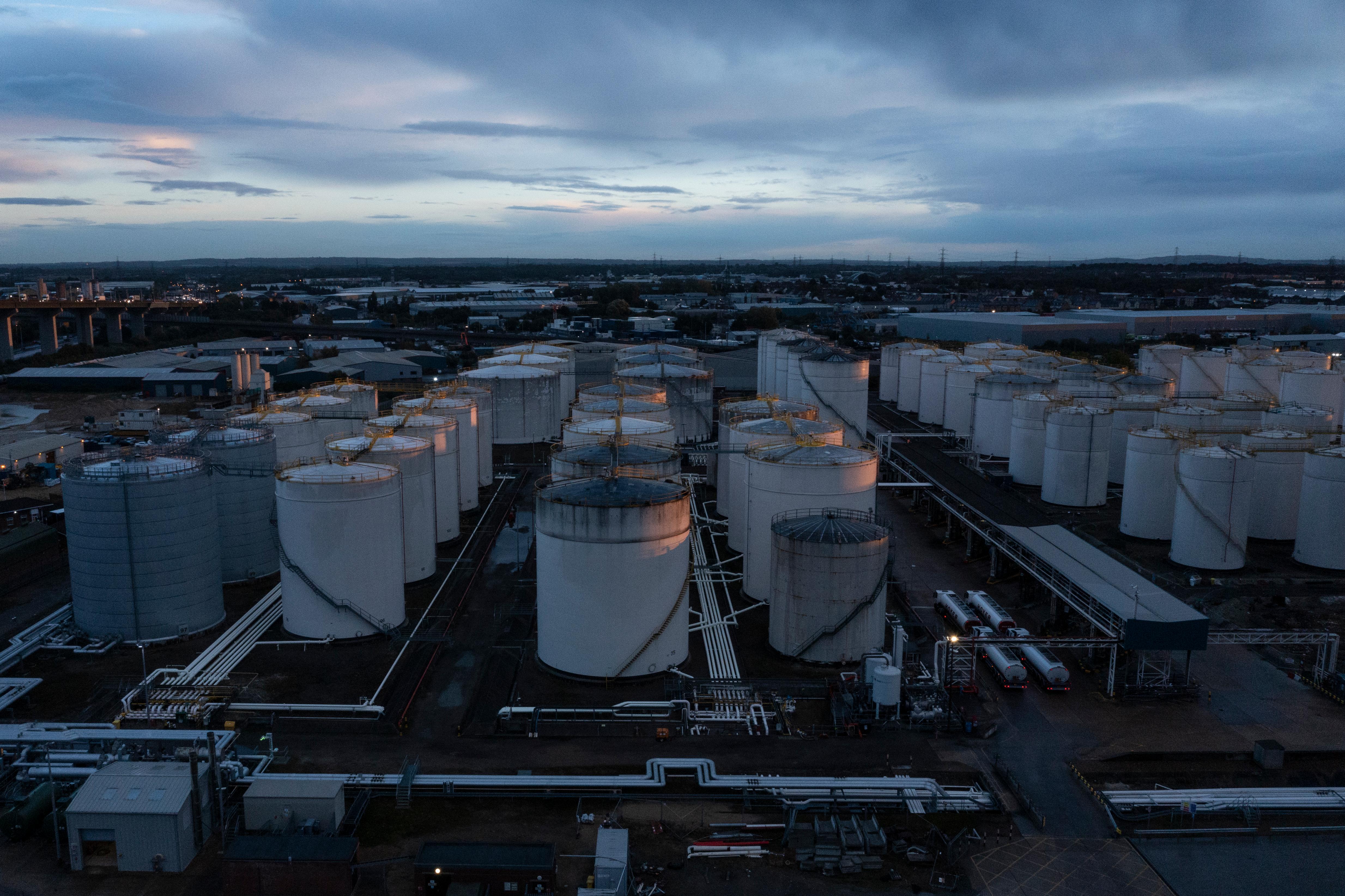 Will Oil Hit $100 a Barrel? A Forecast
Consumers don't have to be told that oil prices are on the rise—they can see it at the pump, where the average price per gallon is around $3.22. From a wholesale perspective, the price per barrel is also high.
Article continues below advertisement
Some analysts are predicting oil will reach $100 a barrel. How likely is that to happen, and what would be the outcome if it does?
Where oil is right now
As of Oct. 6, 2021, WTI crude oil was $77.98 per barrel, marking a 0.71 percent increase over the last 24 hours. This is just the narrow picture, though: take a step back and you'll see that the price per barrel has increased even more dramatically over time. Year-to-date, the cost is up 56.55 percent, and over the last 12 months, it has risen 83.67 percent.
Article continues below advertisement
What happens if oil reaches $100 per barrel?
The consequences of oil reaching $100 per barrel could be big. U.S. light crude surpassed $100 per barrel on Jan. 2, 2008, amid the financial crisis. Now, as we muck through the pandemic and its economic ripple effects, there's fear that oil's high price signifies something much worse.
Meanwhile, energy companies are paying close attention and watching for prices creeping toward $100 a barrel. In the past, these scenarios have led to energy companies partaking in a process called "wildcatting," which is drilling for oil or natural gas in high-risk exploratory areas that are either unproven or already exploited.
Article continues below advertisement
Wildcatting is not only bad for the environment, but also the companies doing the drilling. It's a financial risk as much as an ecological one.
Will it actually happen?
Some experts predict oil will top $100 per gallon by 2022, though that outcome is not a sure thing. U.S. Energy Secretary Dan Brouillette said such an occurrence is definitely possible, telling reporters in July 2021 that "you could very easily see oil hitting $100 a barrel, potentially even higher."
Article continues below advertisement
However, Brouillette admitted that the collapse of prices is equally possible. Following failed OPEC+ talks over the summer and growing demand, it's a coin toss.
Stocks to buy if oil hits $100
Recently, JPMorgan Chase U.S. equity strategy head Dubravko Lakos-Bujas wrote in a letter, "We remain constructive on equities and continue to highlight energy as one of our favorite sectors."
Article continues below advertisement
JPMorgan Chase also estimates that the market could support oil up to $130 per barrel. Oil outperformers worth buying amid high prices include:
Conocophillips (NYSE:COP).

Canadian Natural Resources Ltd. (NYSE:CNQ).

ONEOK Inc. (NYSE:OKE).

Cenovus Energy Inc. (NYSE:CVE).

Diamondback Energy Inc. (NASDAQ:FANG).

Continental Resources Inc. (NYSE:CLR).

Marathon Oil Corp. (NYSE:MRO).
Stocks to sell if oil hits $100
Not all companies in the energy sector are thriving. JPMorgan Chase says "companies directly tied to discretionary spending, as well as those that use energy as an input or feedstock such as airlines and trucking companies," will struggle.
Some underperformers that may be worth selling in the current market include:
3M Co (NYSE:MMM).

Cummins Inc. (NYSE:CMI).

Pentair PLC (NYSE:PNR).

United Parcel Service Inc. (NYSE:UPS).

FedEx Corp. (NYSE:FDX).

Newell Brands Inc. (NASDAQ:NWL).

Advance Auto Parts Inc. (NYSE:AAP).