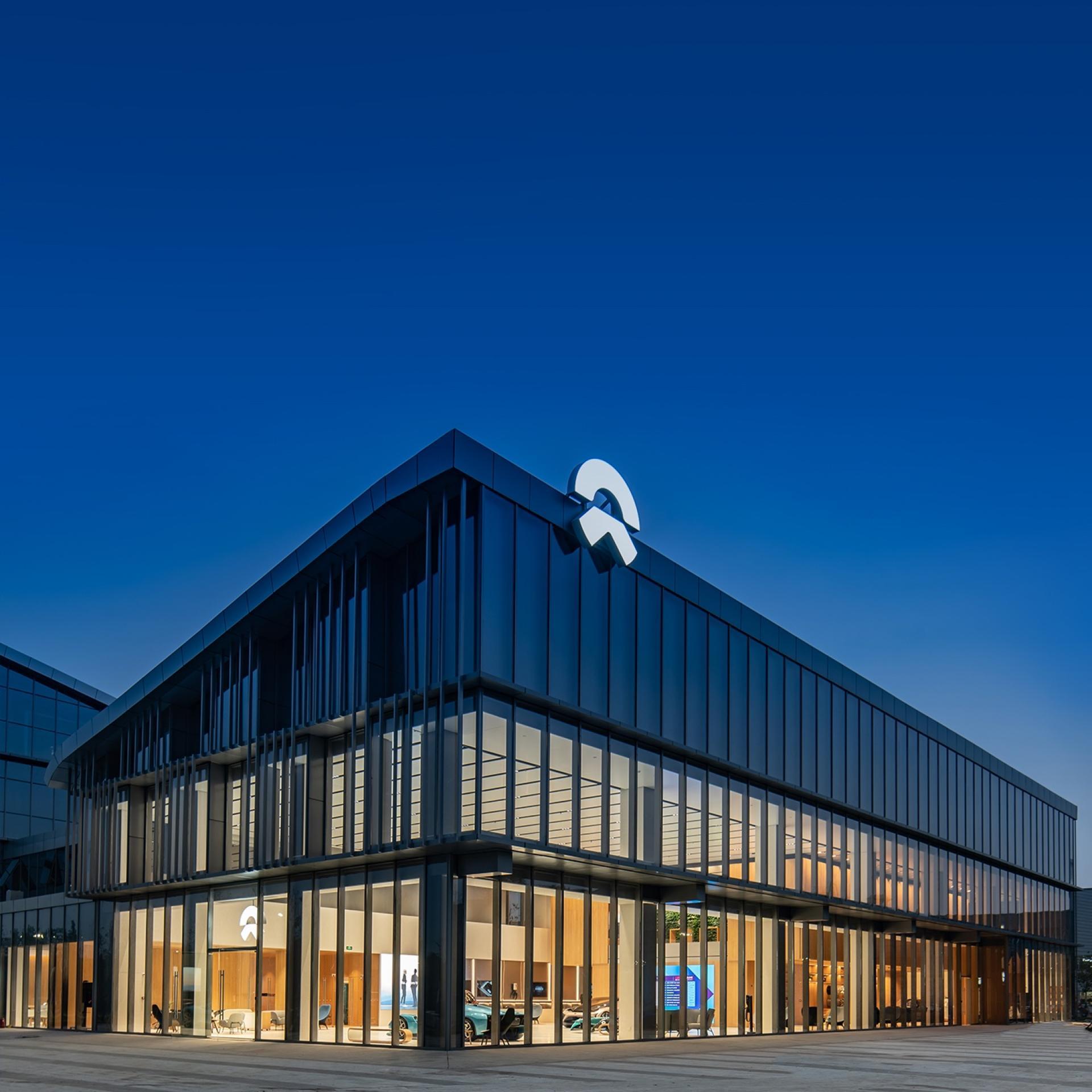 Will NIO Follow in Tesla's Footsteps and Buy Bitcoin?
Currently, some EV-makers are flush with cash. Since EV stock prices soared last year, many companies took advantage of higher prices to raise more cash. These companies include Tesla, NIO, Xpeng, and Li Auto. On Feb. 8, Tesla announced that it bought bitcoins worth $1.5 billion. Investors seem to be happy right now since the stock price increased.
Article continues below advertisement
Article continues below advertisement
However, many market participants are questioning the logic of investing in such a volatile asset. Given that NIO also raised cash multiple times last year and this year, will NIO buy bitcoins?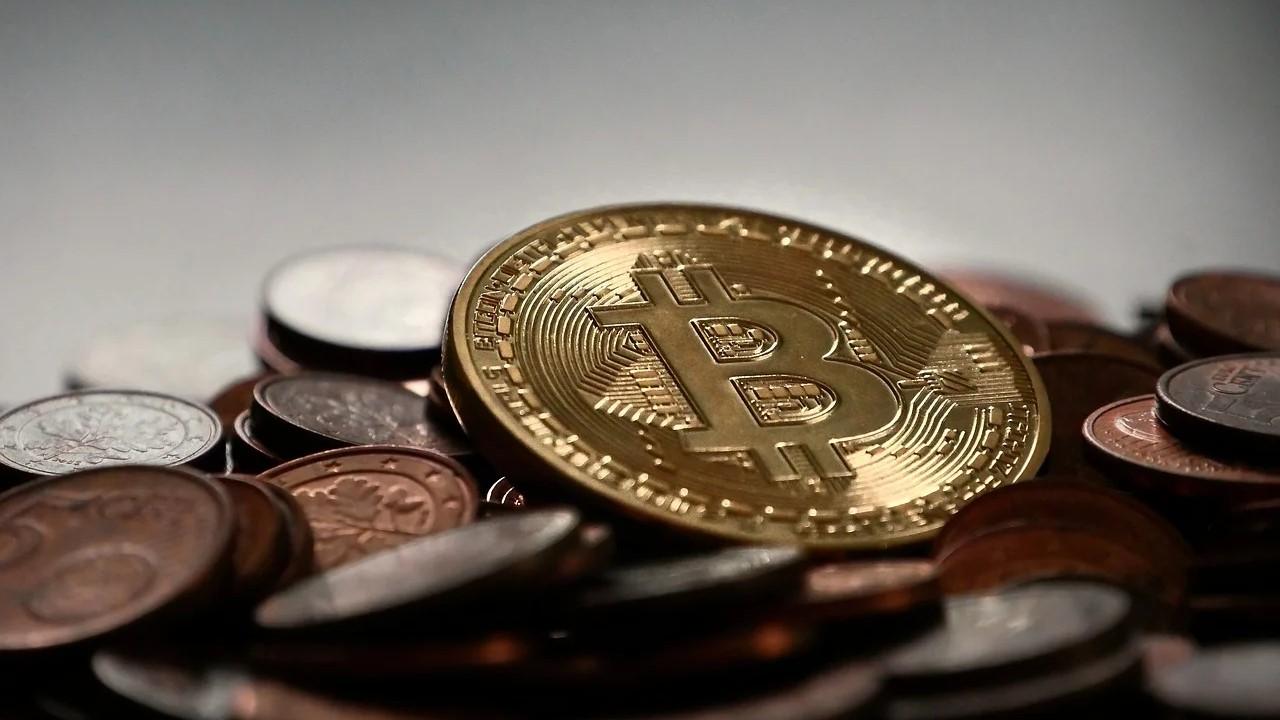 Article continues below advertisement
Why Tesla bought bitcoins
Tesla announced in an SEC filing on Feb. 8 that it bought bitcoins worth $1.5 billion. The company will also start accepting bitcoin as a payment method for its products "subject to applicable laws and initially on a limited basis." Tesla said that it bought bitcoin because it would offer "more flexibility to further diversify and maximize returns on our cash." The company had more than $19 billion in cash and cash equivalents at the end of 2020.
In 2020, Tesla announced three rounds of share issuance that totaled over $12 billion. This was after Musk denied the need for new capital in January 2020. Later, he discussed a $5 billion capital raise and said that for less than 1 percent dilution, it makes sense. He also said that this was the war chest for acquisitions. The companies took advantage of the price surge in the stock to raise more cash.
Article continues below advertisement
Article continues below advertisement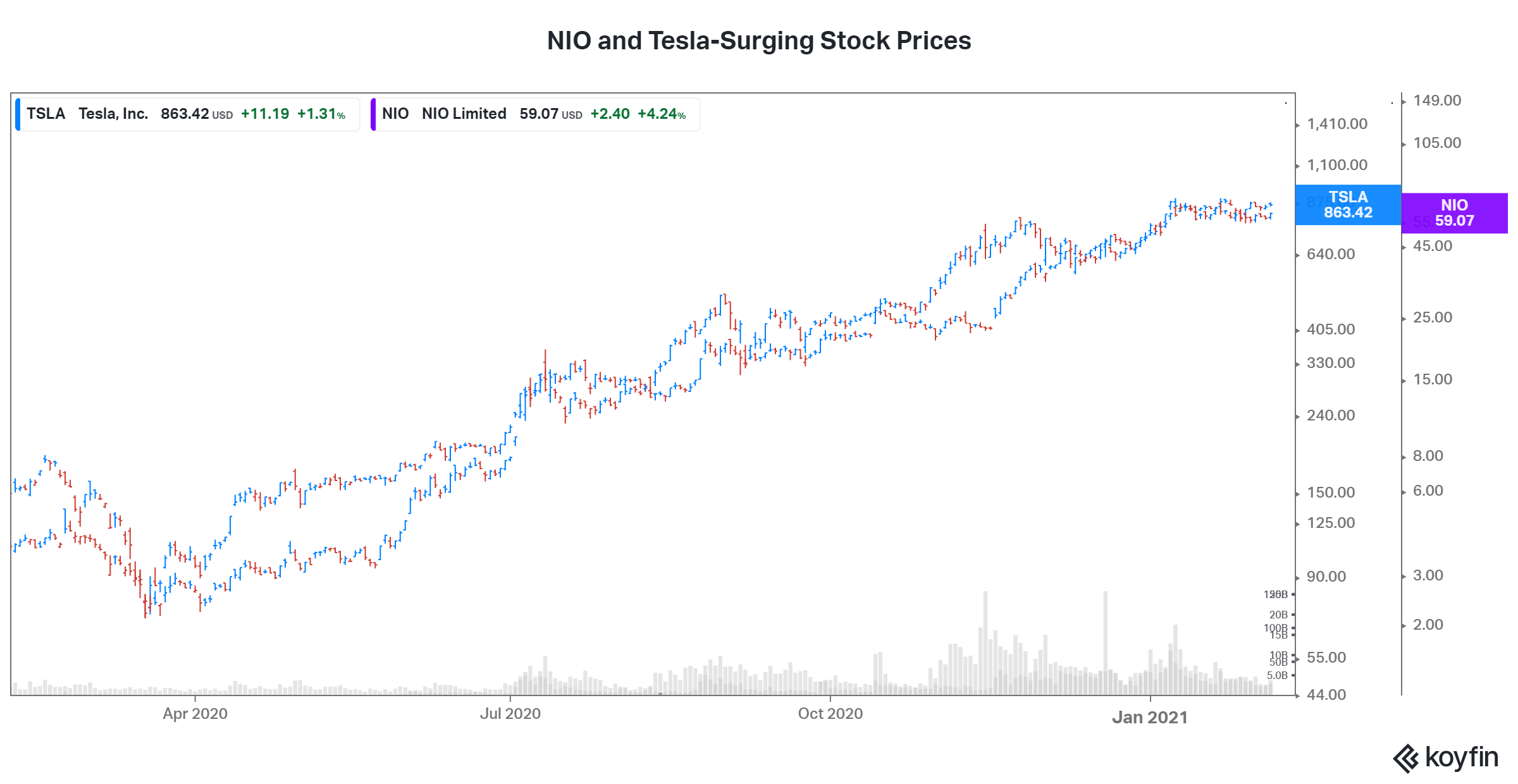 Tesla CEO Elon Musk is known to be a bitcoin supporter. Through his tweets, he comments positively about bitcoin and dogecoin, which has boosted the prices of these cryptos. On Jan. 29, Musk added #bitcoin on his Twitter bio, which caused a spike of 20 percent in the cryptocurrency. Due to this declaration from Tesla, bitcoin surged again to more than $44,200.
Article continues below advertisement
There are other publicly-traded companies like Microstrategy, Square, Paypal, and Galaxy Holdings, which have investments in bitcoin.
Article continues below advertisement
How much cash does NIO have?
NIO was on the brink of bankruptcy in early March 2020. However, due to cash injection from the Hefei government and overall EV enthusiasm, the company got the opportunity to raise cash in the stock market multiple times. At the end of the third quarter of 2020, the company had $3.3 billion in cash and cash equivalents. In December 2020, the company raised an additional $3 billion. In January 2021, the company announced that it would issue convertible debt to raise $1.3 billion.
Article continues below advertisement
NIO's capital allocation strategies
Previously, due to the paucity of funds, many market participants thought that NIO abandoned its plans to develop autonomous driving technology (which is seen as the future of mobility). However, as its cash position eased, the company restarted the development of its own L4 autopilot technology. In August, NIO CEO William Li said that the company's current R&D expenditure was about 600 million yuan, which will definitely increase in the future.
NIO's 2020 cash injection by Hefei Strategic Investors had one catch. It had to put all of its assets in China into a legal entity called NIO China. In return, the new investors got to keep a 24.1 percent stake in NIO China and the rest belonged to NIO. Now, with each cash raise, NIO is trying to buy back some of that stake. Currently, NIO's stake in NIO China 90.36 percent from 75.9 percent to start with.
Article continues below advertisement
Article continues below advertisement
Another priority for NIO is to expand in the overseas market. The company is eyeing Europe first. Li has hinted about entering overseas markets soon. He said, "2022 will be the start of broader market entry, and 2023 and 2024 more fully." As the company prepares for a more global footprint, the additional cash could come in handy to deal with the challenge of product, personnel, and other resources.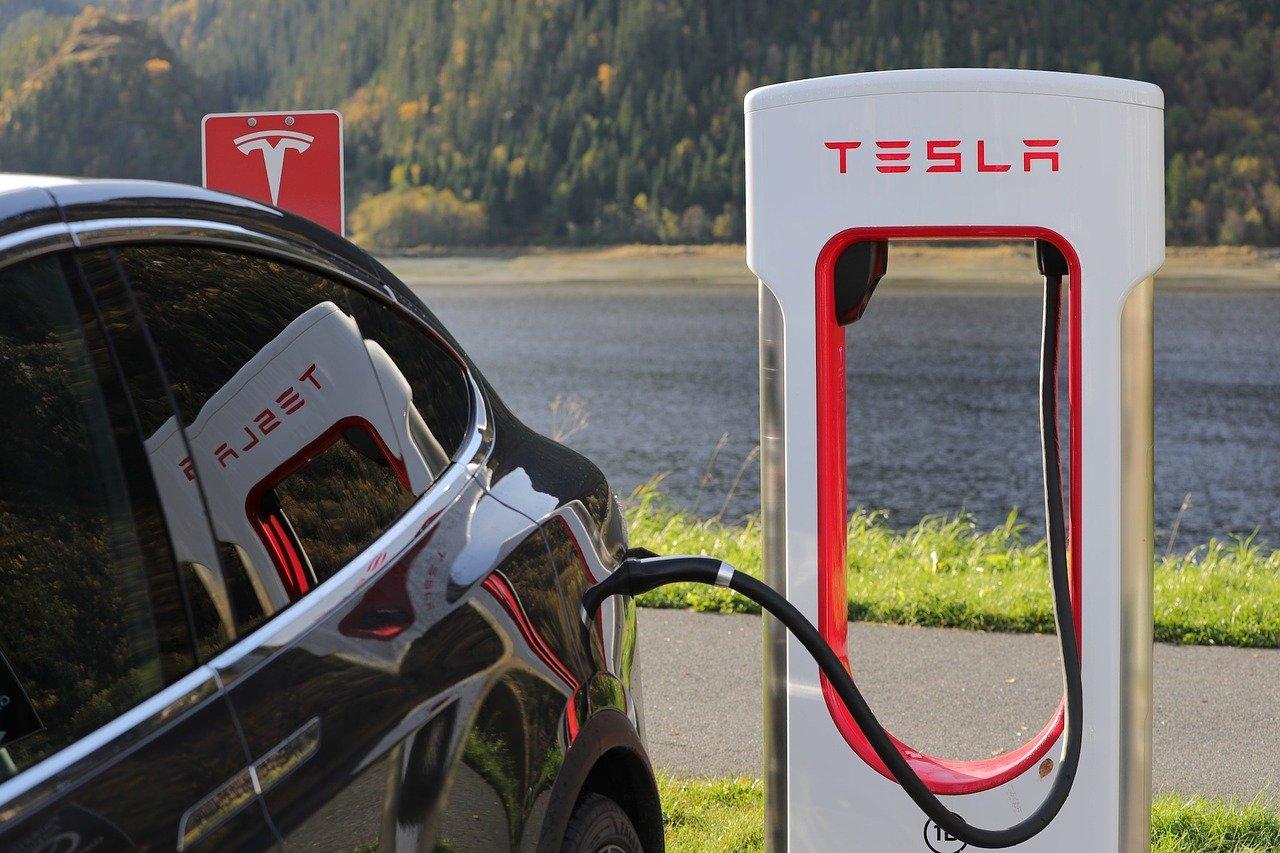 Article continues below advertisement
Also, NIO announced the launch of its first sedan ET7 in January 2021. It has many more products in the pipeline, which will need a continuous stream of funds to develop, manufacture, and sell.
Article continues below advertisement
Why NIO shouldn't buy bitcoin
NIO, unlike Tesla, still isn't free cash flow positive and has a lot more uses for its cash instead of buying bitcoin. Therefore, it seems highly unlikely that NIO will ever buy bitcoin or for that matter buy anything that is outside of the direct purview of it being an EV company.
The logic of Tesla's corporate finance decisions is also being questioned on many levels, including how it will leave the company and the stock prone to currency price fluctuations. Usually, companies invest excess cash in relatively safer and less volatile assets. Bitcoin is much more volatile than Tesla stock, which is also very volatile. On its own, NIO stock is quite volatile. It might not be in shareholders' best interests to subject them to more volatility that isn't directly related to the business.