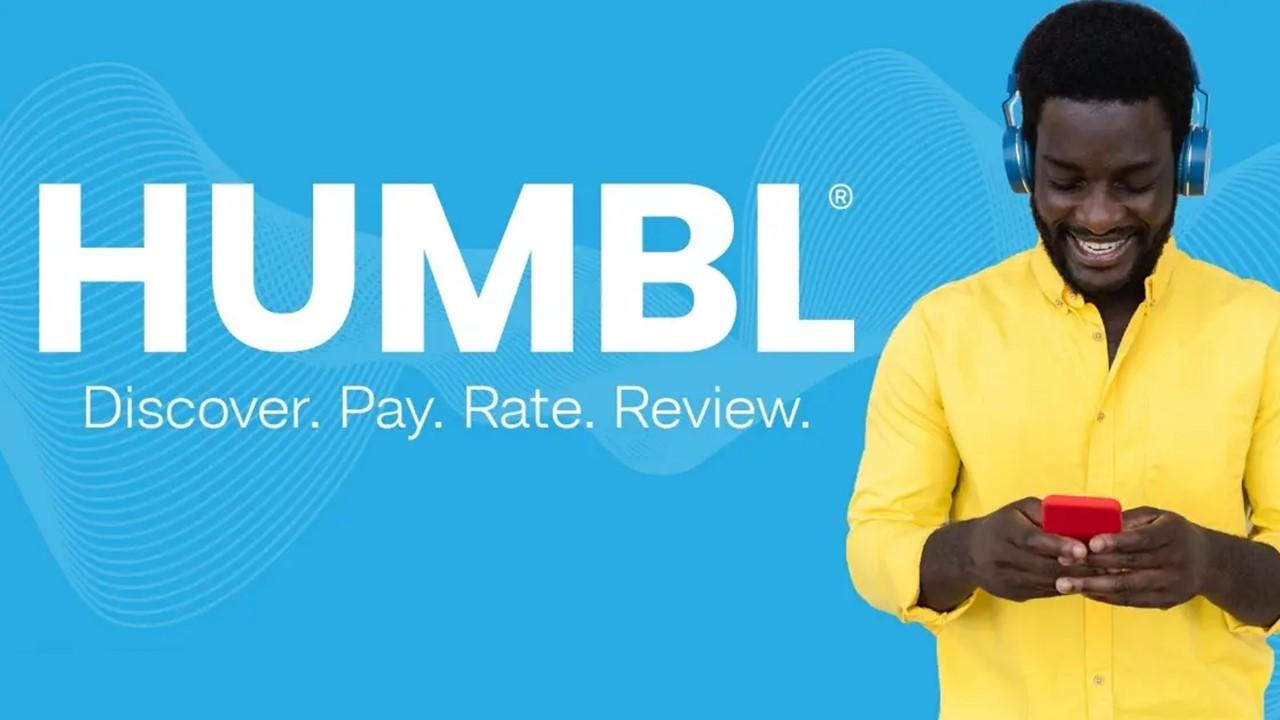 Humbl (HMBL) Stock Forecast Is Tricky, Could Fall Below $1
On May 11, Humbl (HMBL) stock fell 12 percent despite there being no company-specific news or analyst downgrade. The stock has gained 70 percent YTD but has lost 86 percent from its 52-week high. What's the forecast for HMBL stock? Will the stock fall below $1 or go up?
Article continues below advertisement
Humbl develops mobile applications for digital payments. In December 2020, the company went public through a merger deal with Tesoro.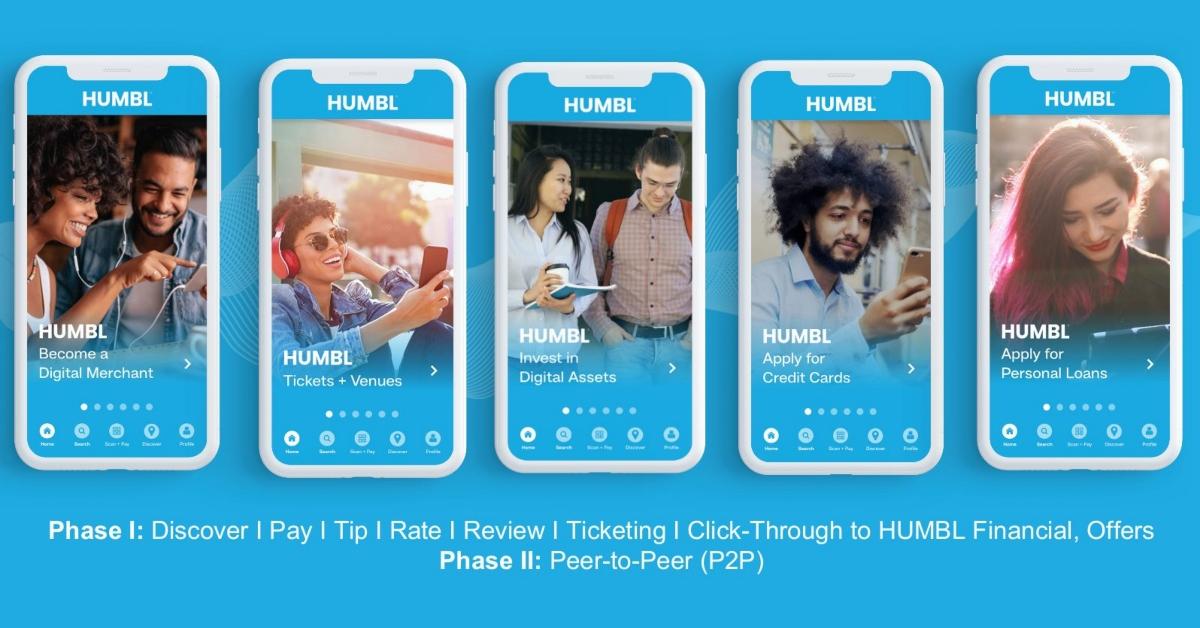 Article continues below advertisement
HMBL stock is falling.
HMBL stock has fallen by 66 percent over the last month and 83 percent over the last three months. The drop in Humbl stock is mainly due to the massive rally earlier this year, which seemed to be speculative. Over the last month, investors have been selling speculative and high-growth stocks due to concerns about their high valuations. Investors are switching from growth to value and cyclical stocks.
Will HMBL stock go up?
It's difficult to say whether HMBL stock will go up. This is mainly because of the risk associated with investing in penny stocks. Their price action can be detached from fundamentals for a prolonged period of time. Since Humbl isn't generating any revenues currently, it's difficult to determine a fair fundamental value for HMBL stock.
Article continues below advertisement
Can HMBL stock fall below $1?
HMBL stock is expected to fall below $1 because the rally earlier this year wasn't based on the company's fundamentals. The stock is down 3 percent more on May 12.
HMBL had 974.2 million outstanding shares as of April 14. The company's 2020 annual report listed dilutive securities that can lead to an additional 5.8 billion outstanding shares.
This would mean a diluted share count of about 6.8 billion. Based on HMBL's current stock price of $1.10, this would mean a pro forma market capitalization of $7.5 billion for a company that doesn't generate any revenue.
Article continues below advertisement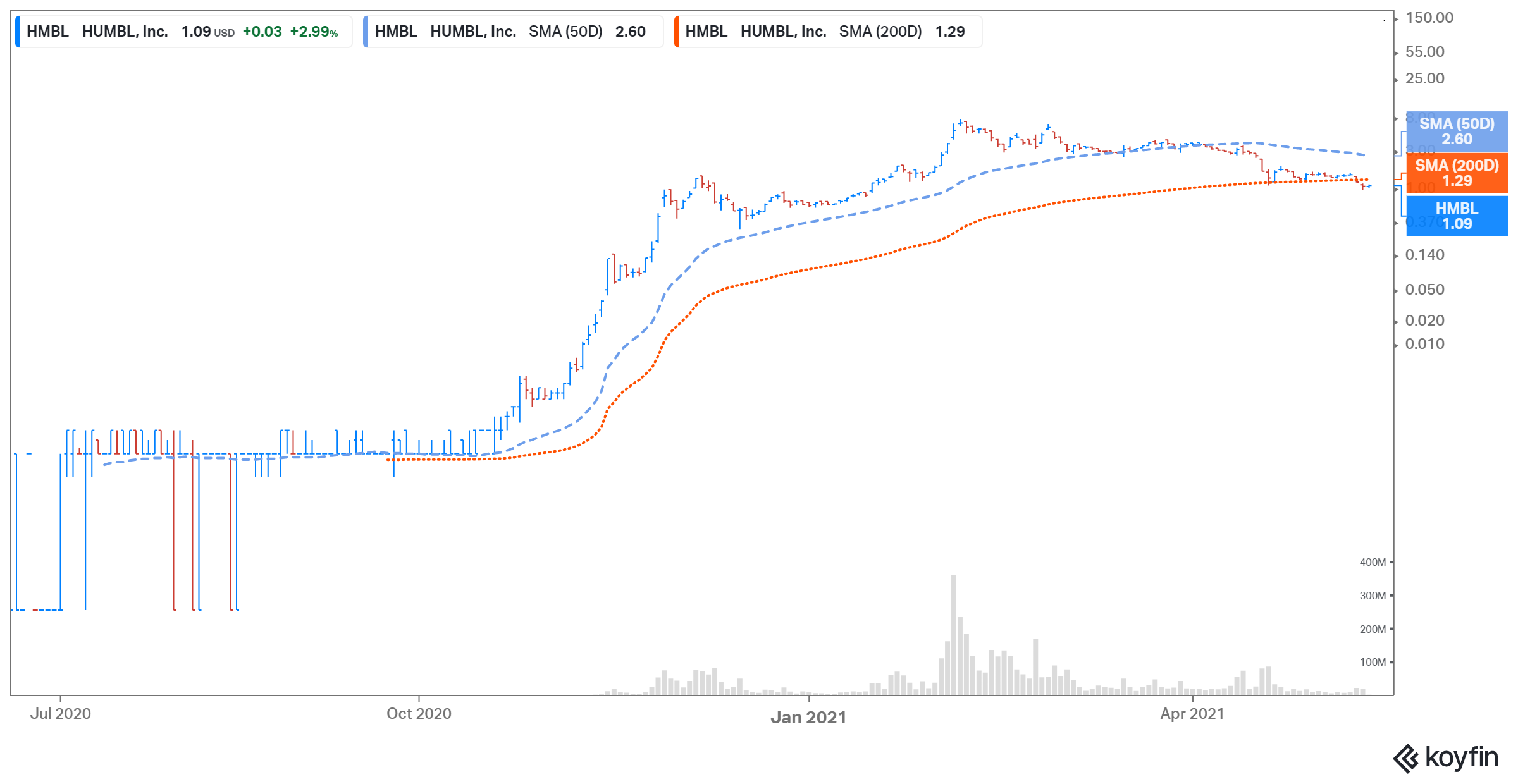 HMBL could be a good buy.
HMBL stock could be a multi-bagger stock if it can deliver on its promises. Currently, the company operates under three segments—Financial, Marketplace, and Mobile Pay. The Financial segment enables a buyer to invest in several cryptocurrencies through the BLOCK Exchange Traded Index (ETX). Earlier this year, the company launched the Humbl Pay app under its fintech vertical. The Marketplace includes Humbl's e-commerce business.
Article continues below advertisement
Investors have shown a strong interest in all three verticals in which Humbl operates, specifically the cryptocurrency market. All of the firms in the cryptocurrency segment have risen in value since bitcoin prices have surged.
Article continues below advertisement
Better penny stocks than HMBL
Cyren could be a better penny stock to buy given the importance of cybersecurity and the rising demand for technology. The company provides cloud-based security solutions.
MoSys could be another penny stock to watch. The company focuses on intelligent data access and data decisions for security, cloud networking, and measurement.
Alfi is another stock that has strong momentum right now. The company builds interactive artificial intelligence software. The company offers intelligent insights about its target clientele to content publishers and brand owners without violating consumer privacy.