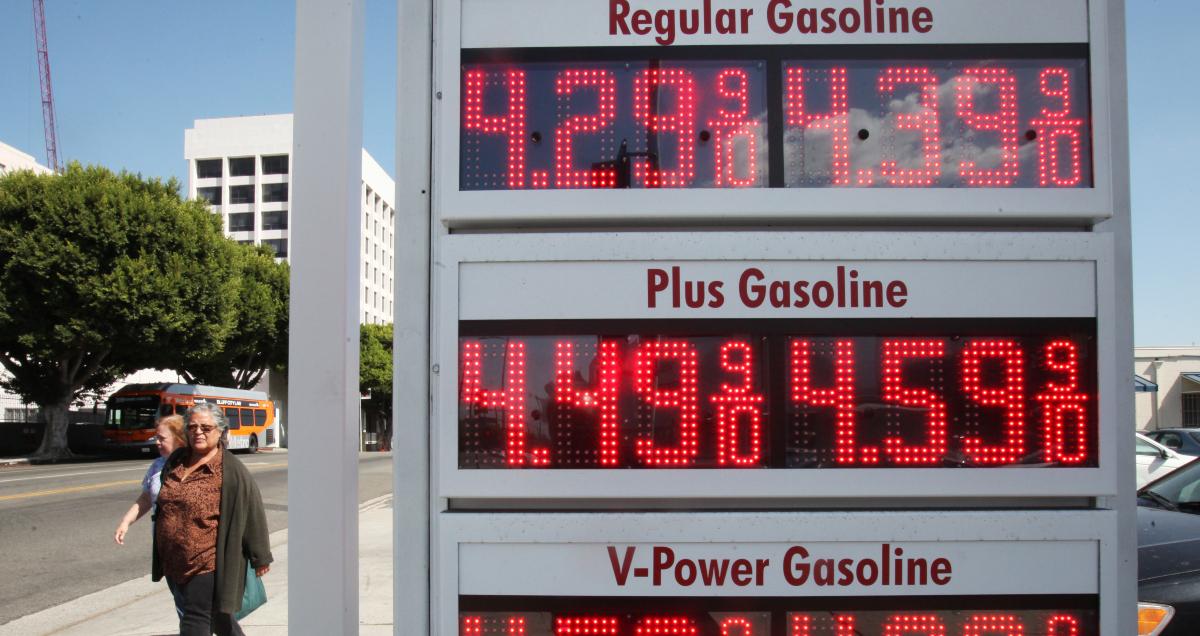 Gas Prices Could Rise More if Putin and Goldman Sachs Are Right
Gasoline prices in the U.S. have been rising, pressuring the budgets of low- and middle-income households. Coupled with a steep rise in costs of almost all other goods, including daily-use items, there' a perfect inflationary storm. While many are wondering whether gas prices could go down in 2021, some think they could rise, including Goldman Sachs and Russian president Vladimir Putin.
Article continues below advertisement
The U.S. consumer price index rose to 5.4 percent in Sept. 2021, and prices rose faster than they did in August. Higher gas prices impact inflation by boosting logistics costs, which makes almost all goods more expensive.
Why are gas prices going up?
Gas prices in the U.S. have been going up due to crude oil prices rising. Crude oil prices, like all other commodity prices, are a function of demand and supply. The demand for crude oil has picked up amid the economic recovery, and the OPEC+ block has kept supply in check.
Article continues below advertisement
Is OPEC+ behind the rise in crude oil prices?
Toward the end of 2014, crude oil prices tumbled after the block decided against a production cut. Then, in 2020, the group agreed to cut production, with the blessings of then-president Donald Trump. Crude oil prices, which had fallen in Q1 2020, then rose.
Article continues below advertisement
It's no secret that OPEC+ has a massive impact on crude oil prices, and we can blame the group for some of the increase in gas prices. However, president Joe Biden doesn't have the same relations with major OPEC+ countries Saudi Arabia and Russia as his predecessor.
Article continues below advertisement
Will gas prices go up or come down in 2021?
While consumers are hoping gas prices will fall, they may rise more. When crude oil prices were weak, the consensus forecast was "lower for longer." But now, Goldman Sachs has raised its year-end crude oil price forecast.
Article continues below advertisement
Goldman Sachs head of energy research Damien Courvalin draws parallels between crude oil and coal markets. As coal prices have risen, he forecasts oil prices staying high for years amid a supply deficit led by underinvestment in drilling.
Putin sees crude oil reaching $100 per barrel
Putin thinks crude oil could hit $100 per barrel, and he's not alone—Bank of America also sees it as a possibility.
Article continues below advertisement
Whereas crude oil at $100 would be a boon for oil companies, it could slow global economic recovery, in that consumers have less to spend on other goods. Rising inflation could also pressure the U.S. Fed and other central banks to adjust their monetary policy sooner than many anticipate, and they may raise interest rates.