Oil and gas stocks had a dismal 2020 as crude oil prices plummeted. For the first time in history, the WTI contract went negative in April 2020. However, the situation has improved greatly and the WTI contract is above $50 per barrel now. The outlook for crude oil prices looks favorable in the short to medium term. What are the best oil and gas companies that you can invest in to capitalize on the uptrend in crude oil prices?
Article continues below advertisement
Overall, 2020 was among the worst years for the U.S. upstream energy sector. There were over 45 bankruptcies in the sector — the second-highest on record. Even Berkshire Hathaway, which is led by the legendary investor Warren Buffett, wasn't immune to the crash in energy prices due to an investment in Occidental Petroleum.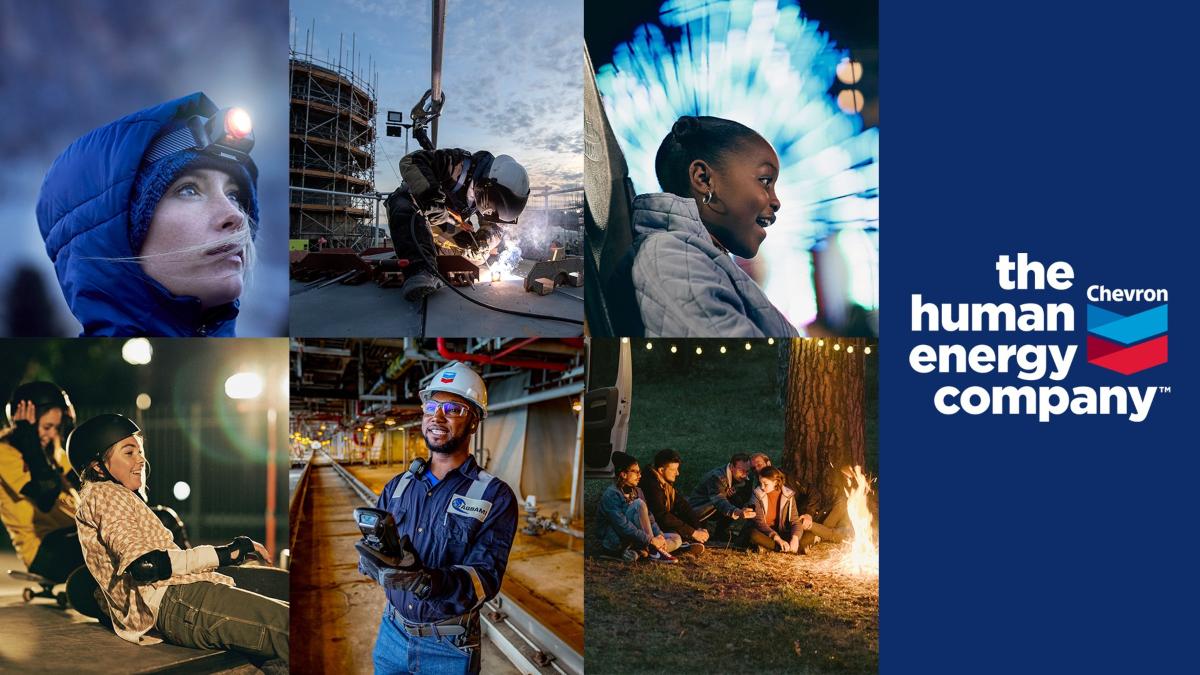 Article continues below advertisement
Oil sector's outlook in 2021
Before looking at the best oil stocks, it's important to look at the broader outlook for oil prices in 2021. For commodity producers, the biggest driver is the movement in underlying commodity prices. In 2020, all upstream energy companies fell amid the slide in crude oil prices.
However, 2021 has started on a different note for the crude oil market. At the beginning of the year, Saudi Arabia announced a unilateral and unexpected production cut, which led to a spike in oil prices. From a demand perspective, things are looking better in 2021 amid the continued global economic recovery. Oil's near-term demand-supply outlook is probably the best it has been in the last few years.
Article continues below advertisement
Oil prices rose, with global benchmark Brent crude up 0.6 per cent to $53.90 a barrel, around its highest since February 2020. Prices were boosted after Saudi Arabia pledged to cut output in a deal reached on Tuesday with fellow producers in the Opec+ group.

— Ajay Bagga (@Ajay_Bagga) January 6, 2021
Best oil companies for investors in 2021
ExxonMobil (XOM)
BP Plc. (BP)
Chevron (CVX)
Suncor (SU)
Shell
ExxonMobil is valued at an NTM EV-to-sales multiple of 1.23x and has a healthy forward dividend yield of 7.4 percent. Its net debt-to-EBITDA multiple looks a bit higher at 3.7x. However, the leverage should come down as earnings improve in 2021, which would help it repay some of the debt.
Article continues below advertisement
BP stock is valued at an NTM EV-to-revenue multiple of 0.74x. BP's net debt-to-EBITDA multiple is 2.6x, while it has a dividend yield of 5.1 percent despite cutting the dividend payout in 2020. Chevron looks like another good oil stock to buy. Chevron's NTM EV-to-revenue multiple is 1.75x with an attractive dividend yield of 5.6 percent. Its leverage ratios also look reasonable with a net debt-to-EBITDA multiple of 1.8x.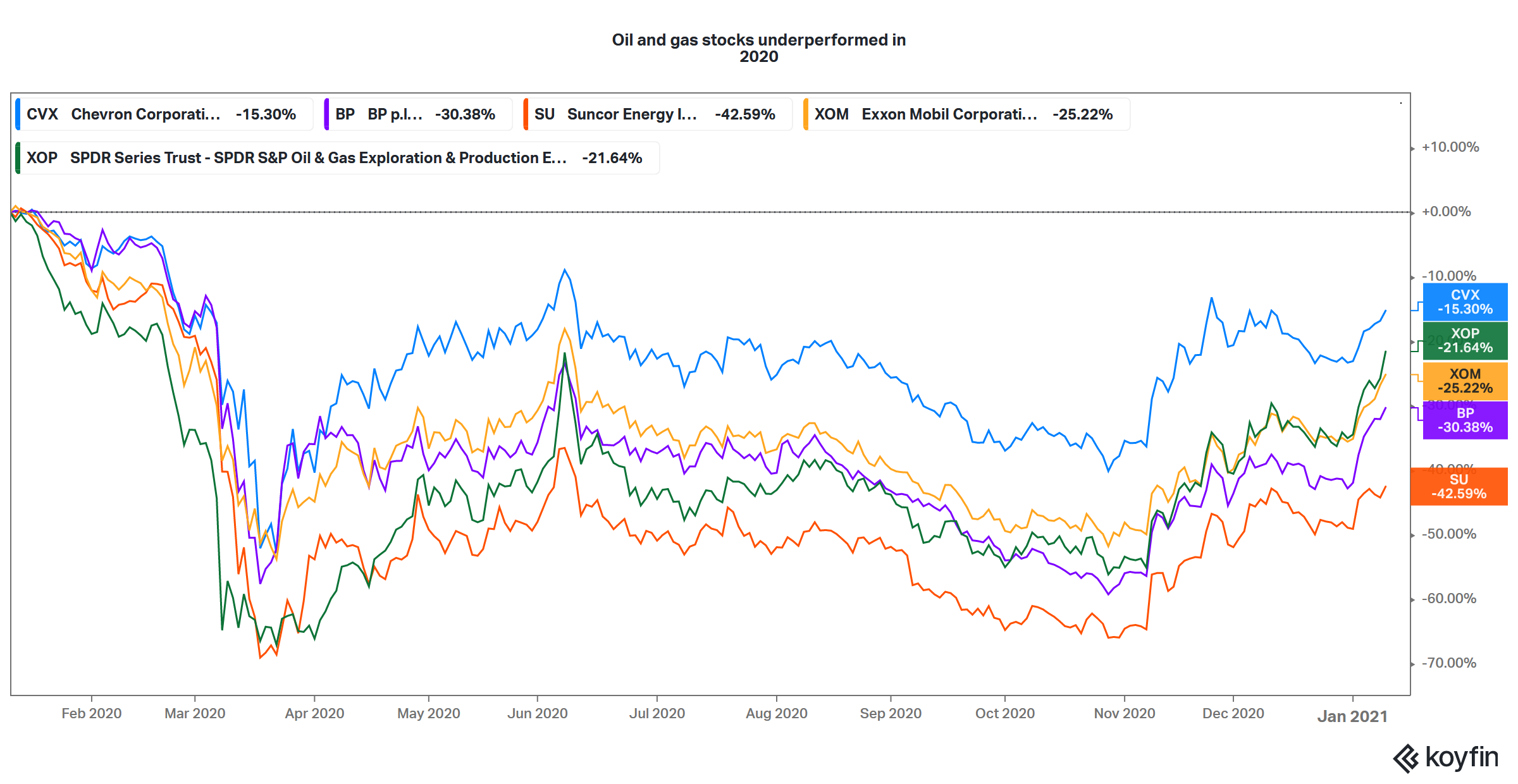 Article continues below advertisement
Also, Suncor and Shell are good oil stocks to bet on a recovery in the energy market. While 2020 was a tough year for these companies, they should see a revival in fortunes if crude oil prices strengthen more.
Oil sector could benefit under Biden administration
The Biden administration is expected to have a more favorable view of renewable energy and work towards tackling climate change. If the administration imposes new environmental regulations on the U.S. fossil fuel sector, it would be positive for the oil market. Rising U.S. production has been one of the biggest challenges for the crude oil market.
Article continues below advertisement
However, if the Biden administration lifts the sanctions on Iran, more barrels of oil from the country could find their way to the markets, which would be negative for oil prices.
How to invest in oil stocks
You can invest in individual oil stocks by placing an order through your trading account. If you are looking at diversified exposure, you can consider ETFs that invest in oil and gas companies. You can choose from a variety of ETFs that invest in upstream, downstream, or midstream oil companies.