Will CNN Fire Chris Cuomo After New Information Is Released?
Conservatives and liberals alike are calling for CNN anchor Chris Cuomo's head on a platter after new transcripts were released in the investigation into sexual harassment allegations against his brother, former New York Governor Andrew Cuomo.
Article continues below advertisement
Article continues below advertisement
The new transcripts show that Cuomo might have had more of a hand in helping his brother than previously thought. Will CNN fire Cuomo?
CNN is reviewing the new information and has put Cuomo on indefinite suspension
Officials with CNN said that they're conducting a "thorough review and consideration" into the new information about Chris Cuomo possibly using his contacts in the media to find out information that he would then relay to Andrew's advisers.
Article continues below advertisement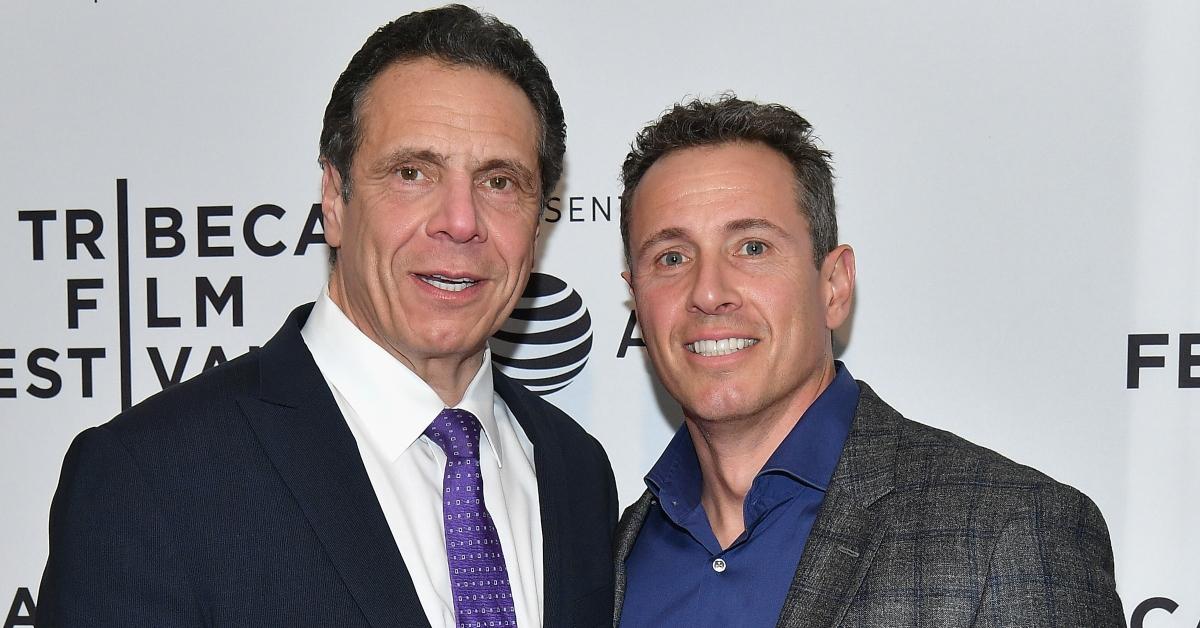 "We will be having conversations and seeking additional clarity about their significance as they relate to CNN over the next several days," CNN said in a statement. Later in the day, amid a storm of calls for his removal, the network placed Cuomo on suspension "indefinitely, pending further evaluation" and extended Anderson Cooper's show an extra hour to fill Cuomo's timeslot.
Article continues below advertisement
Article continues below advertisement
Chris's brother Andrew Cuomo resigned from his 13-year stint as New York governor on Aug. 10 following the release of an independent investigation. The investigation found that he sexually harassed multiple women between 2013 and 2020. The harassment included unwanted and inappropriate comments, groping, kissing, and hugging, investigators say.
The New York Attorney General released transcripts of her investigation.
On Nov. 29, New York State Attorney General Letitia James released transcripts from her investigation into the allegations against the former governor. Included in those transcripts are Cuomo's testimony and texts that he sent. The transcripts show Chris was advising his brother's top aide, Melissa DeRosa, on a strategy to respond to the scandal, The Los Angeles Times reports.
Article continues below advertisement
In one message to DeRosa, Chris wrote, "Please let me help with the prep." The CNN anchor also offered to find out if any other allegations against his brother were going to come forward, the Associated Press reports.
Article continues below advertisement
Social media erupted with calls for CNN to fire Chris Cuomo.
After the new transcripts were released, many people went on social media and called on CNN to show Cuomo the door. The criticism came from both sides of the political aisle.
Article continues below advertisement
"And now he has to be fired," tweeted former MSNBC and ESPN host Keith Olbermann on Twitter.
"I watch his show but what he did is wrong should be fired," tweeted Steven Lazarski.
Article continues below advertisement
Article continues below advertisement
"If some news channel intern did what Chris Cuomo did they'd have been fired one second after these docs were published," tweeted Washington Post reporter David Weigel.
"It's almost as if a whole system is set up to protect powerful men from accountability," tweeted Lindsey Boylan, who was the first woman to accuse Andrew Cuomo of inappropriate behavior.
Chris Cuomo was also accused of sexual harassment by a former producer.
Chris has faced his own sexual harassment allegations. In September, Shelley Ross, a former producer on the CNN anchor's show Cuomo Prime Time, accused him of sexual harassment.
Article continues below advertisement
In a Sept. 24 New York Times guest essay, Ross claimed the harassment by Cuomo happened during a 2005 party. Ross wrote that when Cuomo hugged her, he squeezed her buttocks and said, "I can do this now that you're no longer my boss."
Cuomo apologized to Ross in an email saying he was "ashamed" of his behavior, Ross wrote in the Times.
If you need support, call the National Sexual Assault Hotline at 1-800-656-4673 or visit RAINN.org​ to chat online one-on-one with a support specialist at any time.