Early Voting Is Skipping the 2022 Belmont Stakes and Prepping for a Different Race
Why isn't Early Voting running in the Belmont Stakes? See why the winner of the 2022 Preakness is sitting this year's Belmont race out.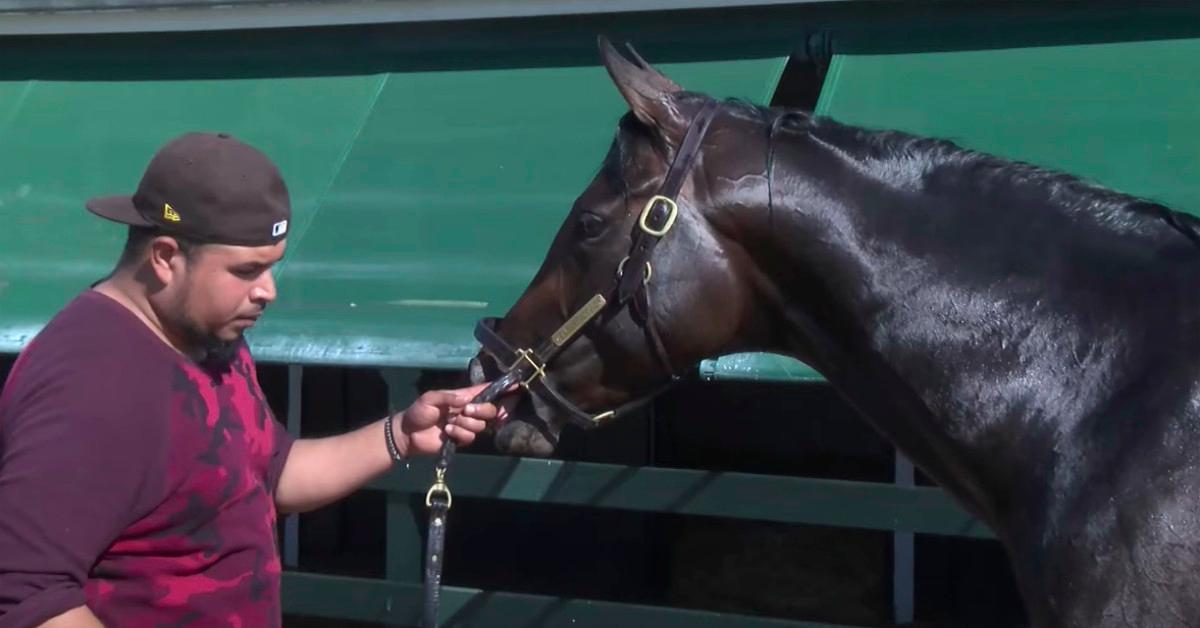 Some years, one horse wins the Triple Crown of Thoroughbred Racing. American Pharaoh won the Kentucky Derby, the Preakness Stakes, and the Belmont Stakes in 2015, for example, and Justify pulled off the same feat three years later. But now that 2022 Kentucky Derby winner Rich Strike skipped the Preakness and Preakness winner Early Voting is skipping the Belmont Stakes, we could see three horses win this year's Triple Crown races. So, why isn't Early Voting running the Belmont Stakes?
Article continues below advertisement
Article continues below advertisement
After the Preakness win, Early Voting trainer Chad Brown said he didn't know when the horse would race again. He was just enjoying their moment in the spotlight at Pimlico. "We are thrilled with the victory," Brown said at the time, according to Paulick Report. "I'm proud of the horse. Proud of my team. It was a super memorable day, especially being on [owner] Seth Klarman's birthday in his hometown. Everything lined up. I'm just so appreciative for the day, the performance."
Early Voting also sat the Kentucky Derby out
At the Preakness, both Brown and Klarman expressed doubts about Early Voting continuing on to the Belmont Stakes, the third jewel in the Triple Crown. As it was, they had already chosen to skip the Kentucky Derby and focus on the Preakness.
Article continues below advertisement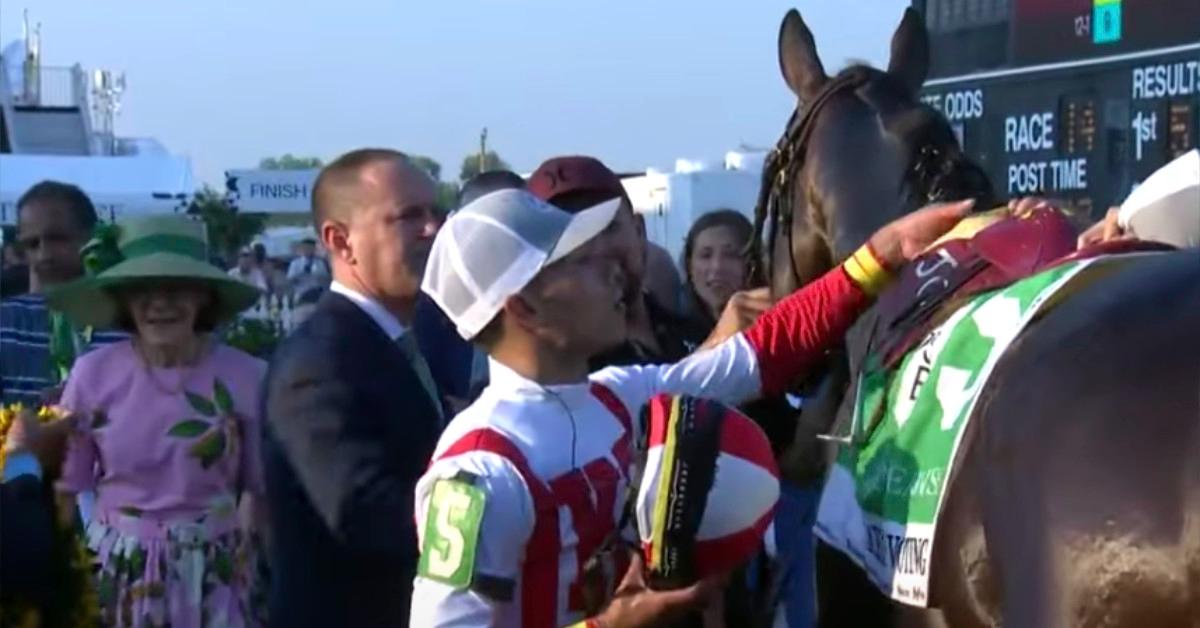 "That's very hard to get an owner to pass on the Derby, and they did the right choice," jockey Jose Ortiz, a first-time Preakness winner, told the Associated Press at Pimlico. "The horse, I don't think he was seasoned enough to run in a 20-horse field, and they proved that they were right today. I've been on him since he was a baby. We always knew he was very talented, but we knew he was going to be a late developer."
Article continues below advertisement
Article continues below advertisement
Early Voting is now skipping the Belmont Stakes and focusing on the Travers Stakes
On May 22, the day after the Preakness, Brown confirmed that Early Voting would miss the Belmont Stakes scheduled for June 11. Instead, the team was gearing up for the Travers Stakes on Aug. 27, according to the Daily Racing Form. The Travers Stakes, a Grade I Thoroughbred race held at Saratoga Race Course, is dubbed the "Mid-Summer Derby" and carries a $1.25 million prize.
The Early Voting team also planned to get a prep in either July 23's Haskell Stakes at Monmouth Park Racetrack in Oceanport, N.J., or July 30's Jim Dandy Stakes at Saratoga Race Course in Saratoga Springs, N.Y.
Article continues below advertisement
Brown also said after the Preakness that Early Voting had only raced four times and had "done everything [they] asked him to do." He added, "He breaks good from the gate. He makes his own trips. He carries his speed a route of ground. He's a fighter in the stretch. He deserves all the credit here. He's been extremely cooperative to work with. He's super intelligent. You train him to do something, and he does it. I couldn't be more proud of this horse. He deserves a lot of accolades."