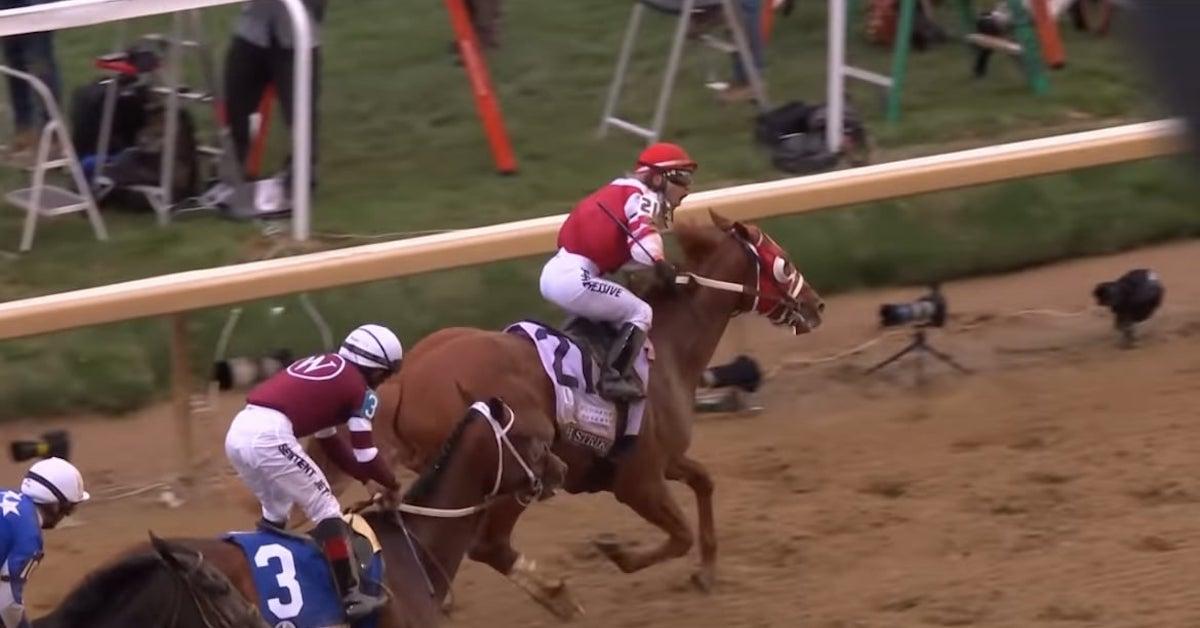 After a Surprising Kentucky Derby Win, Rich Strike Won't Be in the Preakness
Racing horse Rich Strike shook up the racing world after his unexpected victory at the Kentucky Derby. And fans are now even more surprised after it's been revealed that Rich Strike won't be competing in the 2022 Preakness. Why would a winning horse miss out on one of the most coveted races in the sport?
Article continues below advertisement
The 2022 Preakness is set for May 21. Now that Rich Strike won't be competing in the race, the line-up and odds are set to be shaken up.
Rich Strike's Derby win was unexpected
Owner Rick Dawson recently announced that Rich Strike won't be running in the Preakness, which will forfeit Strike's chances of competing and winning in the Triple Crown. To most, it seemed that competing in the Preakness after a coveted Derby win was a no-brainer, but not to Dawson.
Article continues below advertisement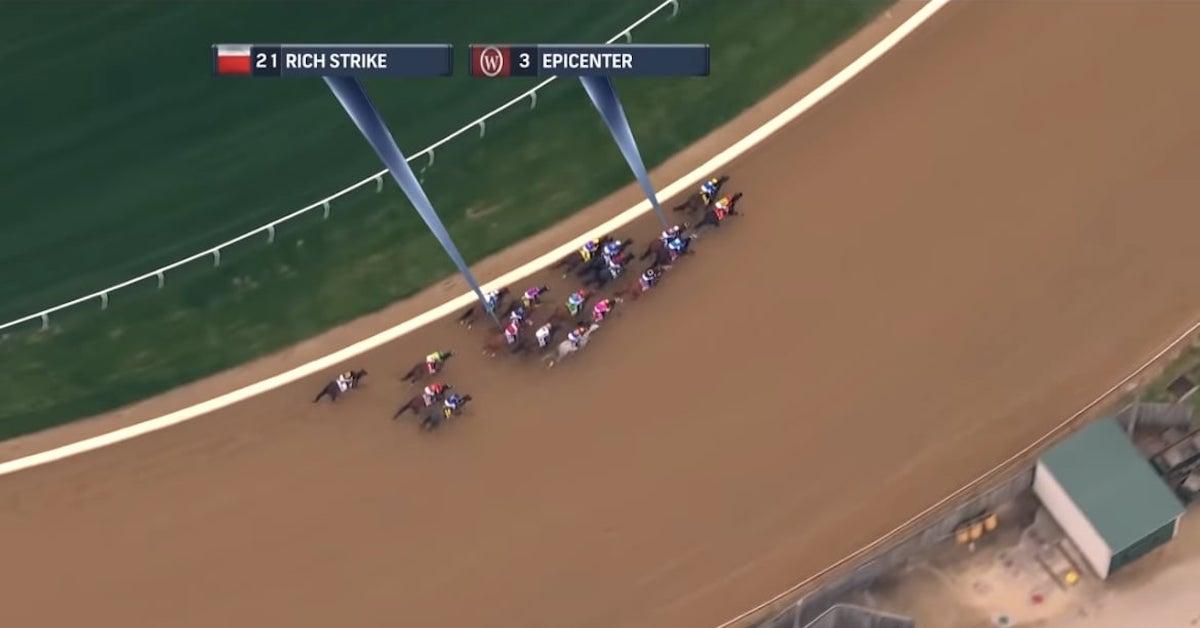 Rich Strike's Derby win was a surprise. In a statement, the Kentucky Derby said, "It was an eye-catching turn of foot and Kentucky Derby winners seldom prevail late like Rich Strike." Prior to taking home a cash prize of $1,860,000, Rich Strike's career earnings were reportedly only $111,289.
Article continues below advertisement
Dawson was also shocked at Rich Strike's ability to pull through. Trainer Eric Reed shared those sentiments, saying that he never thought he would have a horse who would win the Derby. He added that his tactics in racing were just to secure a horse who would make his clients happy and make them money: "if we got a good one, terrific. This was never in my thoughts."
Article continues below advertisement
So, why isn't Rich Strike in the Preakness?
According to Dawson, the plan for Rich Strike was that if he didn't run in the Kentucky Derby, the team would shift its focus on the Preakness. But if Rich Strike did run in the Derby, the plan would be to prioritize rest and recovery so that the horse could compete in the Belmont. The overall goal was to maintain a five-to-six-week rest period between races.
Rick Dawson stated, "Obviously, with our tremendous effort and win in the Derby it's very, very tempting to alter our course and run in the Preakness at Pimlico, which would be a great honor for all our group..." He added that, after discussions with trainer Reed and others, the ultimate decision was to not race in the Preakness and focus on running in the Belmont in an estimated five weeks.
Rick Strike will be the first healthy winner to skip out on the Preakness since 1985. The horse's absence is likely to shake up the Preakness line-up, too. According to CBS Sports, Epicenter, who finished second in the Kentucky Derby, is the 3-1 favorite in the Preakness odds. Others in the line-up include Simplification, Secret Oath, and Early Voting.