Here's How Much Kentucky Derby Horses Cost—And How Much They Can Win
The cost of Kentucky Derby horses can be in high six figures, but if you win, the expense could be worth it — and not just for the race winnings.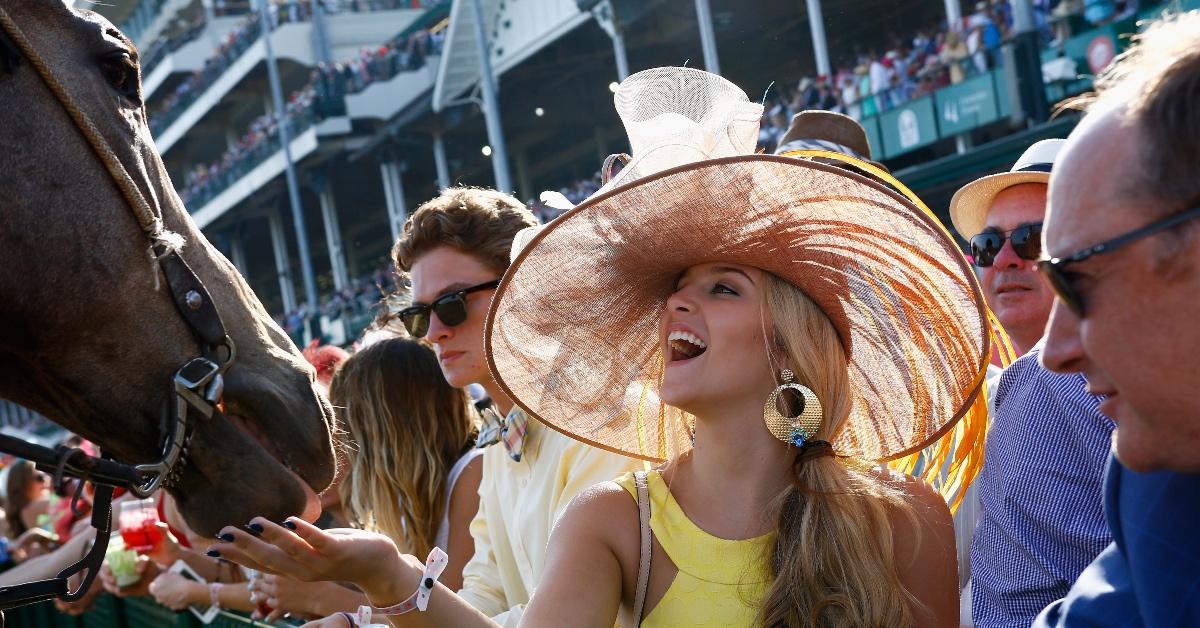 The Kentucky Derby is an annual horse race held in Louisville, Ky. at Churchill Downs, the world's most legendary racetrack. In 2022, the Kentucky Derby will take place on Saturday, May 7, at 6:57 p.m., and will bring together some of the world's wealthiest people and valuable horses.
Article continues below advertisement
Article continues below advertisement
Speaking of horses, here's a look at how much a Kentucky Derby horse costs and how large of a prize a winning horse can pull in.
Justify was worth $75 million after winning the 2018 Triple Crown.
When Justify was purchased as a yearling (a horse that is one year old), he was only worth $500,000. But, after proving himself on the track and winning all three major races, his value shot up to $75 million, reports Business Insider.
Article continues below advertisement
Although Justify proved to be of a much higher value than what he initially sold for, not all racing horses yield such a high return. Therefore, buying a thoroughbred racing horse, whether they win or not, carries great risk.
How much does it cost to buy a racing horse to compete in the Kentucky Derby?
Buying a winning Kentucky Derby horse carries many perks for an owner, especially because they can make money off stud fees. A stud fee is what an owner collects when their horse is bred with another. However, once a horse competes in the Kentucky Derby, they won't have the opportunity to do it again as the race is only open to three-year-old horses.
Article continues below advertisement
Article continues below advertisement
The option to still purchase a horse that may potentially win a race is still very much possible, though. Keeneland Racing, which is based out of Lexington, Ky. and serves as a major supplier of racing horses (yearlings), auctions off thoroughbred horses. It also hosts world-class racing twice a year.
So, if you're interested in investing in sports, one alternative to buying your own sports team is purchasing a racing horse. While some are able to take home a yearling for around $500,000, others find themselves bidding well into the millions to become the proud owner of a thoroughbred horse they believe will help them take home the Kentucky Derby winnings.
Article continues below advertisement
Article continues below advertisement
How large of a prize is awarded to the Kentucky Derby winners?
The winner of the 148th Kentucky Derby, which will be hosted by NBC this year, will receive $1.86 million, according to Market Watch. The total prize amount is $3 million, which is divided up among the first five finishers. The second place horse will take home $600,000, third place will collect $300,000, and fourth place will receive $150,000.
Finally, if a horse comes in fifth place at the Kentucky Derby, their owner will collect $90,000. Depending on how much an owner purchased their horse for and paid for their care and training, the winnings may or may not provide them with a profit. As of Sept. 2020, Oilman John C. Oxley was able to collect at least "$43.3 million from his lifetime of horse racing wins," reports Business Insider.