Former U.S. Marine Trevor Reed Is Freed in Prisoner Swap With Russia
Trevor Reed, a former U.S. Marine, was imprisoned in Russia. Arrested in 2019, he was serving a nine-year prison sentence. Why was Reed in prison and when did he get released?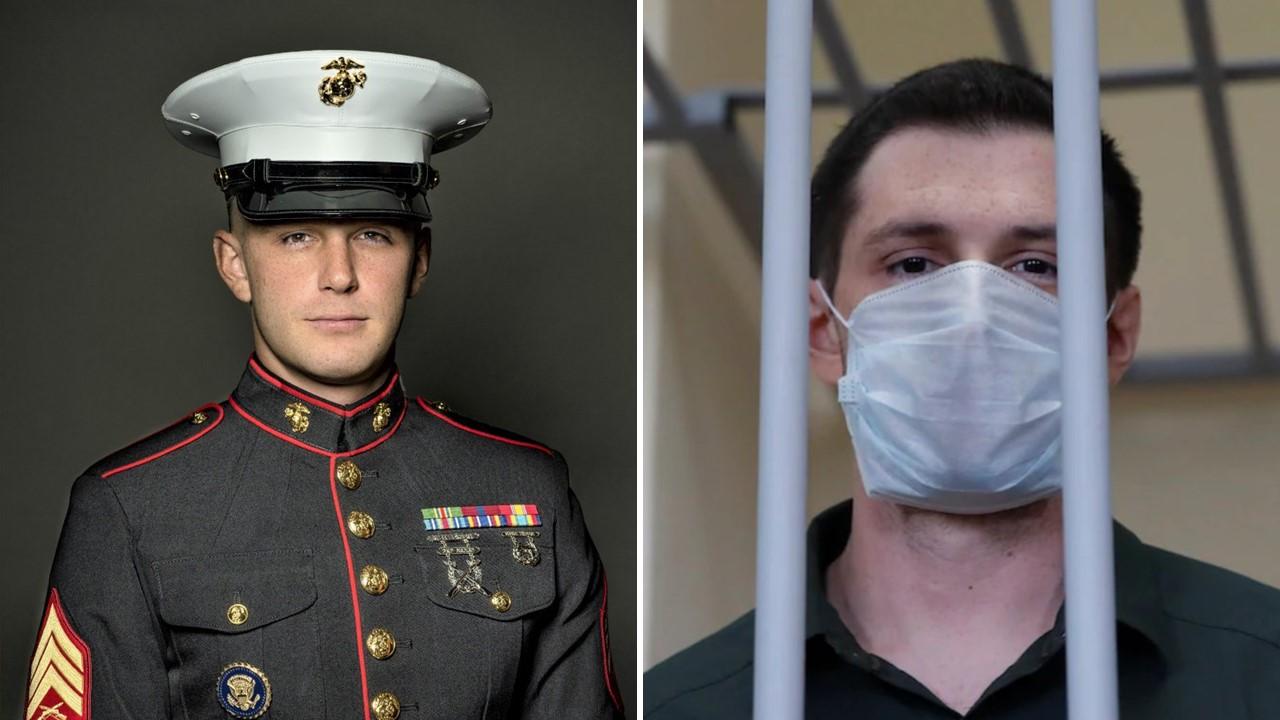 On April 27, 2022, it was announced that former U.S. Marine Trevor Reed was released in a U.S.-Russia prisoner swap. There have been concerns about Reed's health, so his release was a top priority for the U.S. government. CNN reported that Reed was arrested in 2019 and convicted in 2020.
Why was Reed imprisoned in Russia? Keep reading to learn how the U.S. secured his release.
Article continues below advertisement
Article continues below advertisement
The 30-year-old's case received extra attention since Russia invaded Ukraine and WNBA player Brittney Griner was detained in Russia. Press Secretary Jen Psaki confirmed that President Joe Biden met with Joey and Paula Reed in March and promised to work on his release.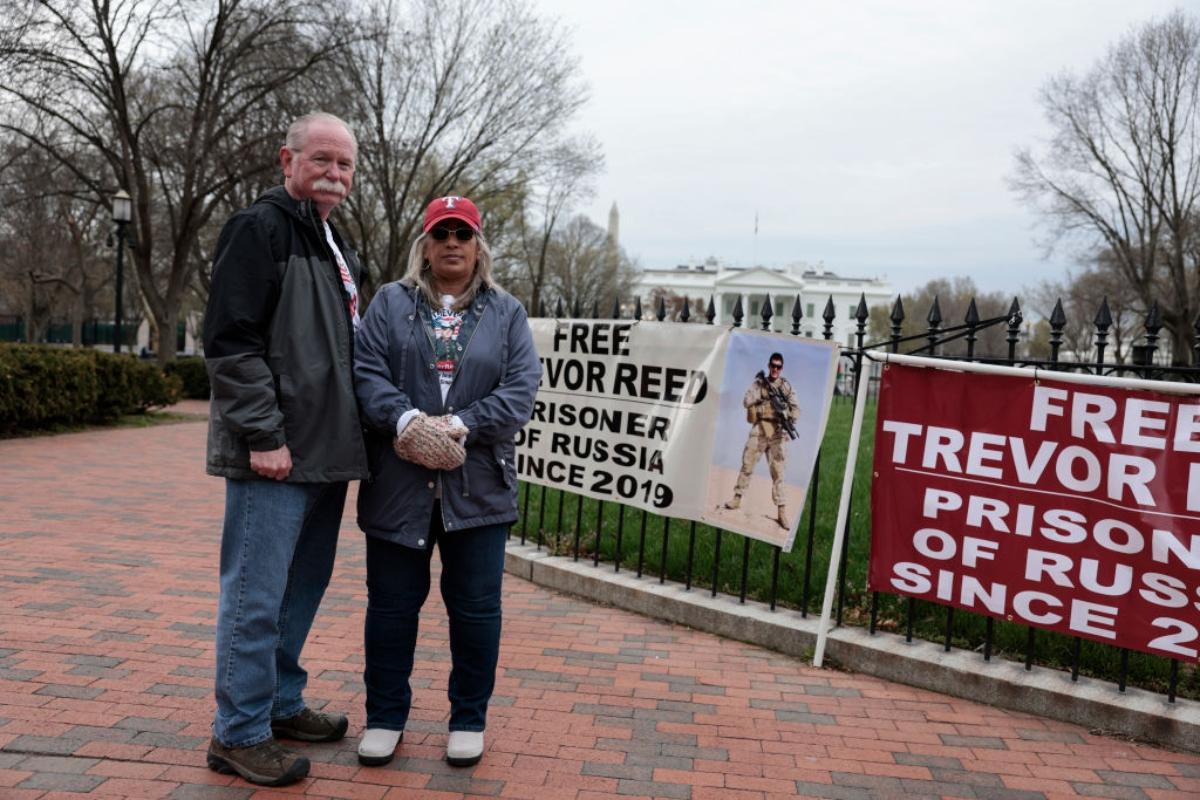 Article continues below advertisement
What was Trevor Reed doing in Russia?
When Reed was first arrested in 2019, he had been visiting his girlfriend and studying the language. Russian authorities claimed that Reed became involved in an altercation and assaulted a police officer. In 2020, the Russian court convicted Reed and sentenced him to nine years in jail. NPR reports that his sentence was also upheld following an appeal last June.
Reed denied the charges and claims that he doesn't remember the incident in question. His family has also questioned the charges. They claim that the charges are fabricated and that Reed is being used as a pawn in negotiations between the U.S. and Russia.
Article continues below advertisement
Article continues below advertisement
Trevor Reed started a second hunger strike to protest his sentence and treatment.
Reed's parents said they spoke to their son in March for the first time in 200 days. They expressed concern for his health and inadequate medical care. CNN reported that he had a possible broken rib and symptoms of tuberculosis, but had only received an inaccurate X-ray and aspirin.
In November 2021, Reed underwent his first hunger strike to protest inhumane treatment while in prison. Reuters reported that Russian authorities confirmed that Reed had begun his second hunger strike on March 28. The Russian authorities said he "disagreed with a punishment imposed on him by the facility's disciplinary commission."
Article continues below advertisement
Russian Federal Penitentiary Service also denied the Reeds' claims that their son had been exposed to an active tuberculosis case and said that required tests came back negative for the illness.
Article continues below advertisement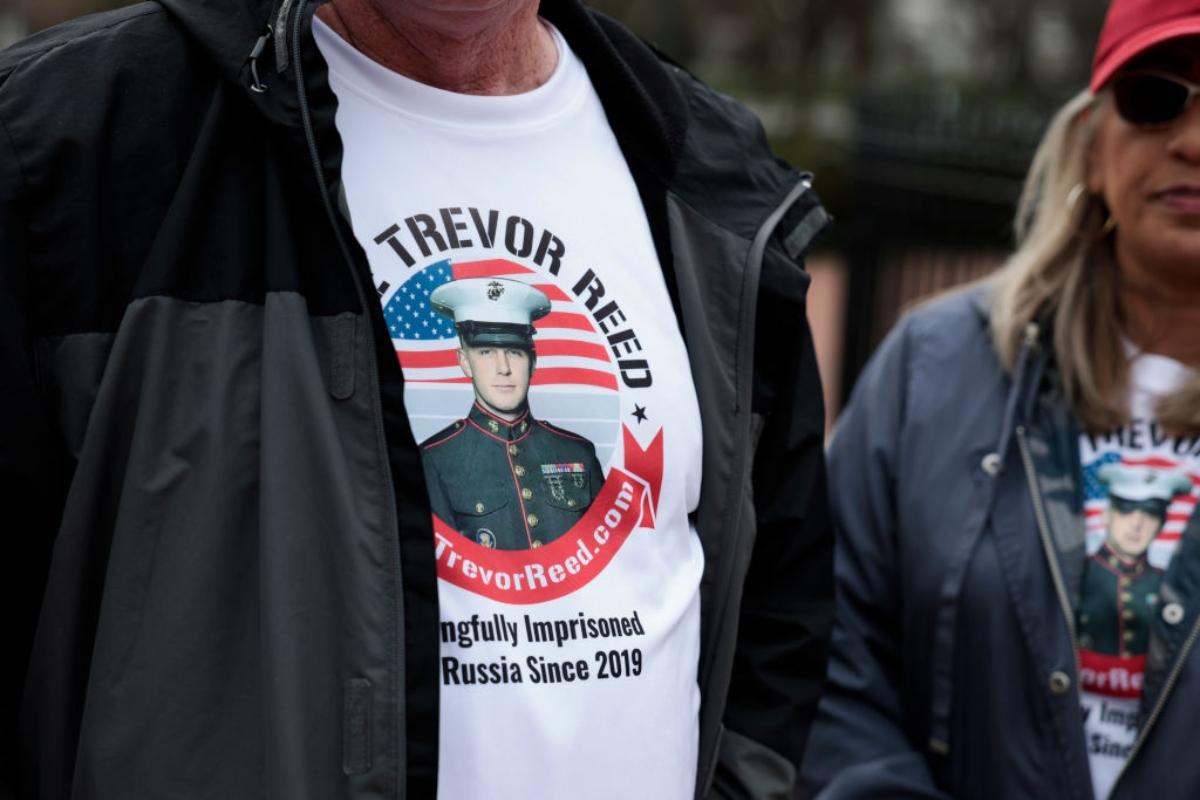 Article continues below advertisement
Trevor Reed's parents tried to meet with Biden earlier in March.
Reed's parents hoped to secure a meeting with Biden early in March while he was in their hometown of Fort Worth. However, Biden's press secretary said at the time that they were working on scheduling a meeting.
Three weeks after that promise, the Reeds visited Washington, D.C. to protest in person outside the White House. Their efforts paid off and they met with Biden on March 30 to discuss their son's case.
Article continues below advertisement
Article continues below advertisement
CNN reported that Joey said of the president, "He listened intently to everything we had to say until we were through talking. We couldn't have asked for more."
In a press release, Psaki stated that Biden "reiterated his commitment to continue to work to secure the release of Trevor, Paul Whelan, and other Americans wrongfully held in Russia."
Article continues below advertisement
The U.S. government secured Trevor Reed's release as part of a prisoner swap with Russia.
U.S. and Russian relations have been deteriorating in 2022 following Russia's invasion of Ukraine. Global tension made the plight of U.S. detainees in Russia dire and the likelihood of their release virtually impossible. On April 27, the U.S. announced that Reed was freed in exchange for Konstantin Yaroshenko, a Russian citizen and pilot who was convicted of drug smuggling in 2011. Yaroshenko was serving a 20-year prison sentence in the U.S. for conspiring to import cocaine.
Article continues below advertisement
In a White House statement, Biden discussed Reed's release. He said, "Today, we welcome home Trevor Reed and celebrate his return to the family that missed him dearly."
Article continues below advertisement
What does Reed's release mean for other U.S. citizens detained in Russia?
In Biden's statement, he emphasized that the U.S. government is focused on getting other U.S. citizens released who are being held hostage abroad. He said, "The negotiations that allowed us to bring Trevor home required difficult decisions that I do not take lightly. His safe return is a testament to the priority my Administration places on bringing home Americans held hostage and wrongfully detained abroad. We won't stop until Paul Whelan and others join Trevor in the loving arms of family and friends."
Paul Whelan has been detained in Russia since 2018. In June 2020, he was convicted of espionage and sentenced to 16 years in prison. Griner is still in Russian custody on drug smuggling charges. Reed's release brings renewed attention to their cases and situations in Russia. It remains to be seen whether the U.S. can negotiate their release as well based on Russia's interests and demands.