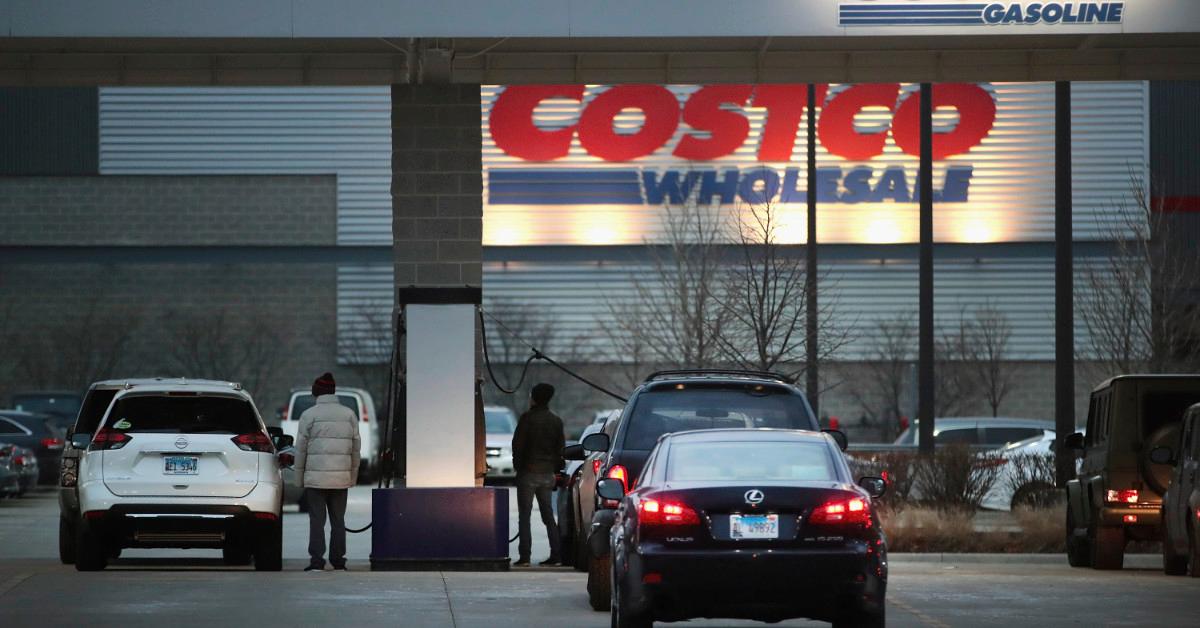 How Costco Affords To Sell Gas 20 Cents per Gallon Cheaper Than Average
Across the U.S., the average price of gas has risen for a fifth straight week to reach $3.34 per gallon, according to GasBuddy data released on Jan. 31, 2022. That's 6.8 cents higher than the average a month ago and 92.8 cents higher than a year ago. Of course, that's just the average gas price, and as any gas-guzzler will tell you, not all gas stations are created equal. Costco, for example, often offers cheaper gas than other gas stations. So, why does Costco gas cost less?
Article continues below advertisement
Article continues below advertisement
It's a good question, considering Costco gas is usually 20 cents per gallon below the market average, as Tom Kloza, the global head of energy analysis at IHS Markit's Oil Price Information Service, told CNN Business in Nov. 2021.
Why is Costco gas cheaper?
As CNN Business explained, Costco can afford to sell gas cheaply because of the sheer volume of gas it sells. Costco locations can sell up to 1 million gallons of gas per month, while typical gas stations average monthly sales of just 80,000 gallons.
Article continues below advertisement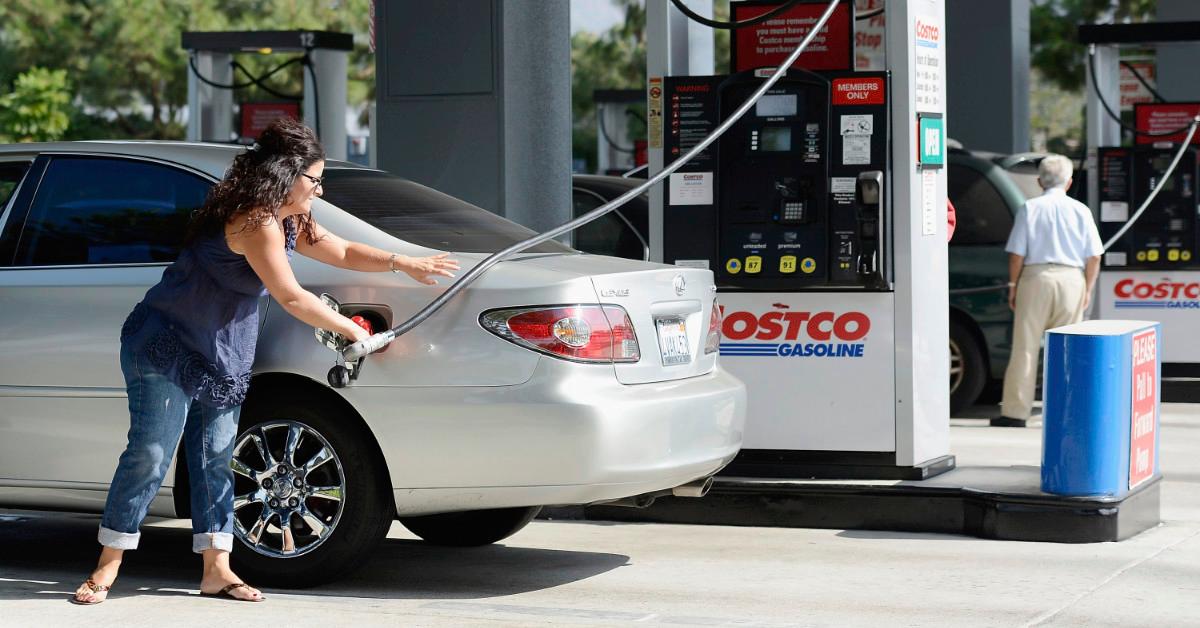 And despite Costco's narrow profit margin from gas sales, they drive the wholesale chain's other sales. Costco CFO Richard Galanti told CNN Business that more than half of people who fuel up at a given Costco gas station also shop inside the nearby Costco warehouse in the same visit.
Article continues below advertisement
Article continues below advertisement
Is Costco gas good?
In its Fuel Promise webpage, Costco points out that its gas is licensed by the TOP TIER program, a fuel-performance specification developed by leading automotive manufacturers. Costco also tells consumers that both the regular unleaded and premium grades of its Kirkland Signature gasoline are "formulated to clean your engine and help your vehicle run like new" and have five times the amount of detergent additive required by the Environmental Protection Agency.
"Our tests showed that the optimum amount of detergent additive was approximately five times the government minimum," Costco senior vice president Jeff Cole told The Costco Connection in 2014. "We decided that all the gasoline we sell would contain the increased amount of detergent additives. Although we originally called it Clean Power, we determined that Kirkland Signature best describes the high quality of the product."
Article continues below advertisement
Article continues below advertisement
Are Costco gas stations open 24 hours a day?
Costco Gas locations aren't open 24/7, and employees explained why in a 2015 Reddit thread. "We need a manager on duty, and there isn't a manager there from when we close until the store's morning shift starts," one person wrote. "Also, we need a person on the pump to push the emergency stop button if things get hairy. All the little things, I guess."
Another user commented, saying, "Anything can happen at anytime, and that is why an employee needs to be on duty at all times while the gas station is open. The gas station is open on average for 17 hours a day. If this isn't enough time for you, you might want to go to the Shell down the street to fill your needs."