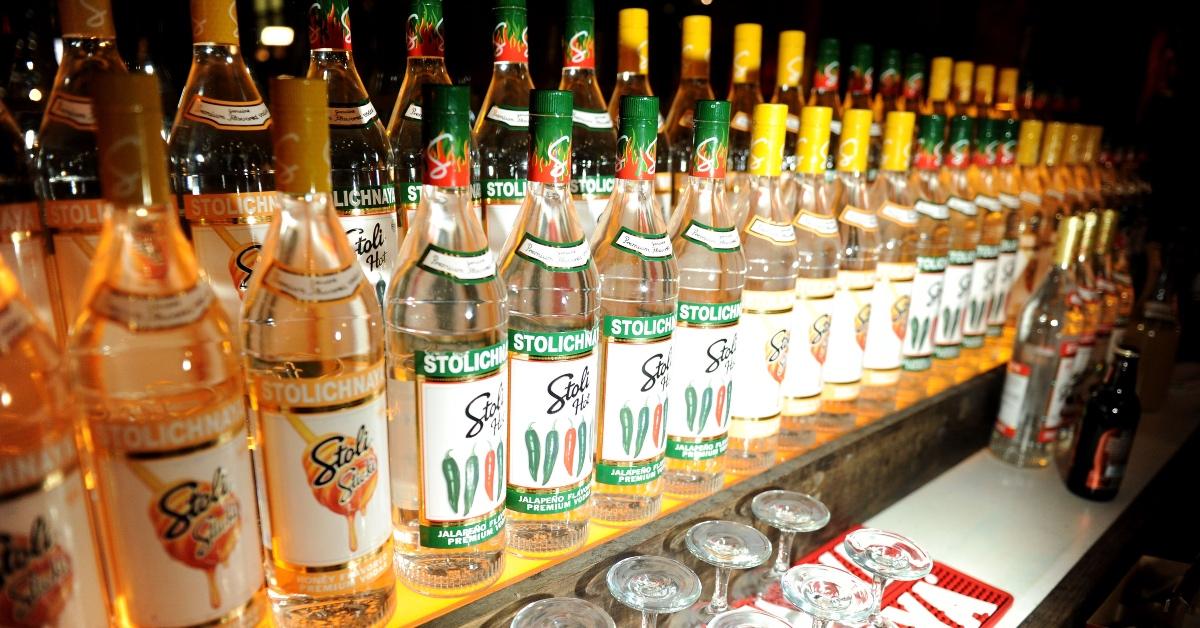 Who Owns Stoli Vodka? Businesses Boycott Russian Vodka Brands
By Jennifer Farrington

Feb. 28 2022, Published 12:24 p.m. ET
Russia's recent attempt to assume control over Ukraine has left businesses in the U.S. looking for ways to retaliate. Although store owners don't stand as much of a defense for Ukraine, they've found other ways to support Ukraine — by boycotting Russian-branded vodka. Is Stoli Vodka, or Stolichnaya Vodka a Russian brand?
Article continues below advertisement
While the initiative serves as a symbolic gesture as the consumption of vodka is still very much a part of Russian traditions and brings in revenue to the country, certain vodka brands are no longer produced in Russia. Who owns Stoli Vodka and is it still produced in Russia?
After U.S. store owners poured out their Stoli Vodka, they learned it isn't actually produced in Russia.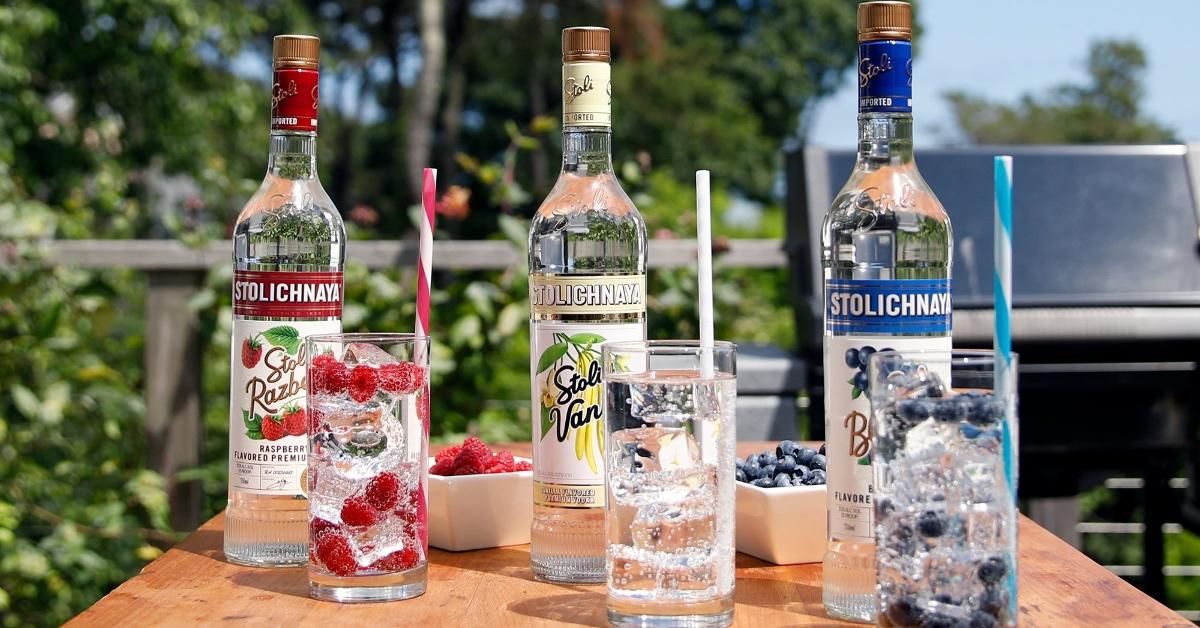 Individuals and businesses in the U.S. are preparing to fight back against Russia (passively, of course) and they've started with boycotting Russian-branded or Russian-produced vodka.
Article continues below advertisement
As reported by CNN, officials in various states including Ohio, Utah, and New Hampshire are asking business owners to remove Russian-made or branded liquor from their shelves, a move that largely signals to Russian officials that the U.S. doesn't support its decision to invade Ukraine. Trouble is, certain brands that were once connected to Russia in some way are no longer produced in the country. This includes Stoli Vodka.
Stoli Vodka is manufactured and bottled in Latvia, a country that gained its independence after 1917.
When business owners across the U.S. were asked to remove Russian-branded liquor from their shelves, many began disposing of the Stoli Vodka they had on hand. Although Stoli Vodka bears a Russian name, it's actually produced and bottled in Latvia. Latvia, once a part of the Soviet republic, joined NATO in 2004.
Article continues below advertisement
Not only is Stoli Vodka manufactured and bottled outside of Russian territory, its owner, Yuri Shefler, has publicly condemned Russia's recent move to overtake Ukraine. Shefler says he "personally experienced persecution by the Russian authorities and [shares] the pain of Ukraine and its people."
The Stoli Vodka owner was exiled from Russia nearly two decades ago and his company has no operations running in the country at this time. Stoli Group recently announced via its website that it "has had a long history of fighting oppression from the Russian regime." The company also shared that it "unequivocally condemns the military action in Ukraine and stands in support of the Ukrainian people."
Article continues below advertisement
Stoli Group says it also supports those in Russia who are calling for the attack to end.
Smirnoff is another vodka brand being confused for a Russian-produced liquor.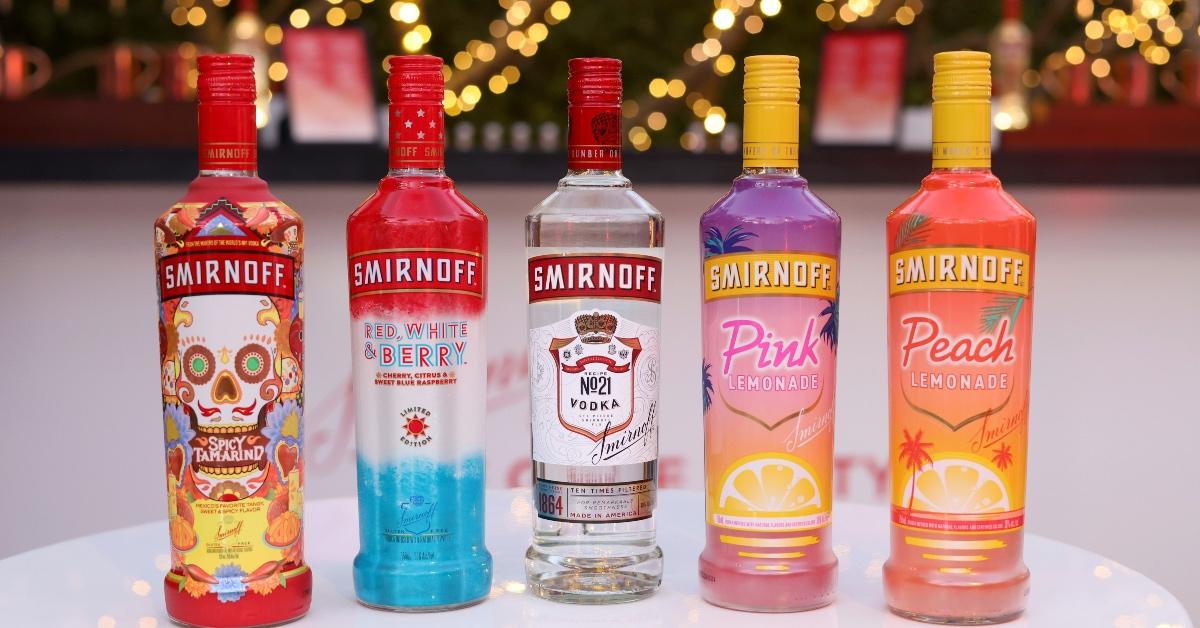 Article continues below advertisement
In 1914, Smirnoff creator Vladimir Smirnov was forced to close his factory doors after Russia imposed a dry law. The company then came face-to-face with bankruptcy but managed to overcome it. In 1925, Vladimir changed his brand's name from Smirnov to Smirnoff. Vladimir watched his company grow and expand, with production stretching to France and North America.
What vodka brands are Russian-owned or produced?
Although Smirnoff and Stoli Vodka are no longer affiliated with Russia, there are a few brands that are imported directly from a Russian-owned distillery and sold in the U.S. Russian Standard and Green Mark are two of them. Russian Standard, whose parent company is Roust International, is owned by Roustam Tariko, reports CNN.
Tariko is also the founder of the Russian Standard Bank in Russia.