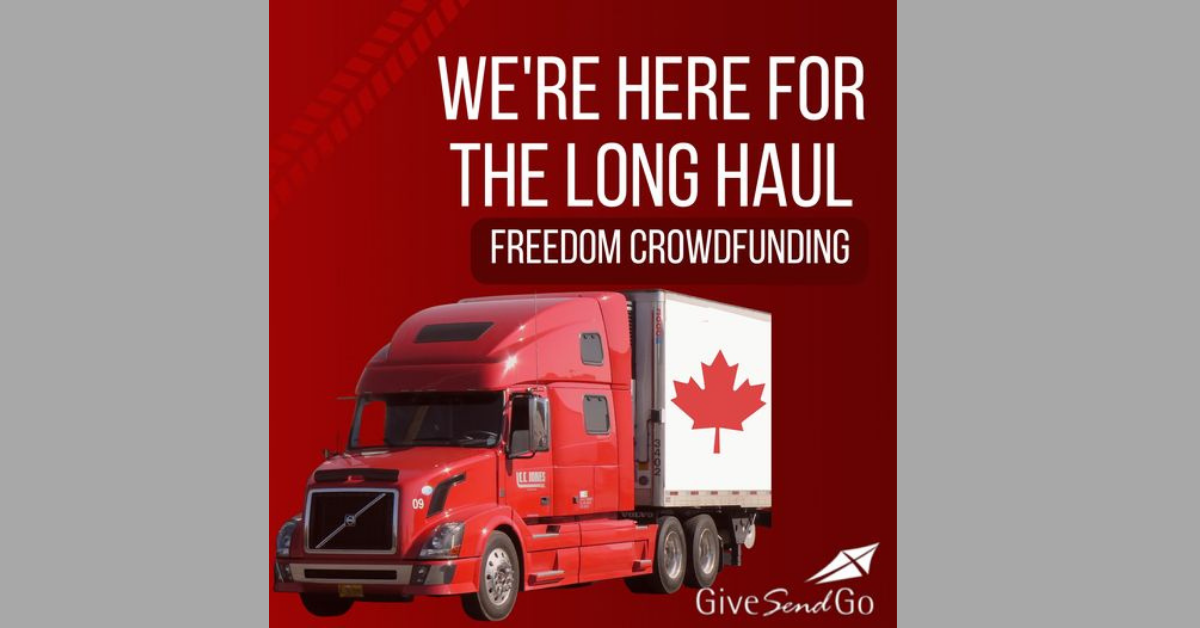 Who Owns GiveSendGo? Fundraising Site Linked to Right-Wing Campaigns
Supporters of the Freedom Convoy, Canadian truckers protesting COVID vaccine requirements, got a surprise on Feb. 14 when they went to donate to the cause on the crowdfunding site GiveSendGo. The site shut down temporarily after it was reportedly hacked and donor names were leaked. Who owns GiveSendGo?
Article continues below advertisement
GiveSendGo was founded in 2014 by Jacob Wells and Heather Wilson as an alternative to the popular crowdfunding platform GoFundMe. Wells now serves as the company's chief financial officer and primary spokesperson.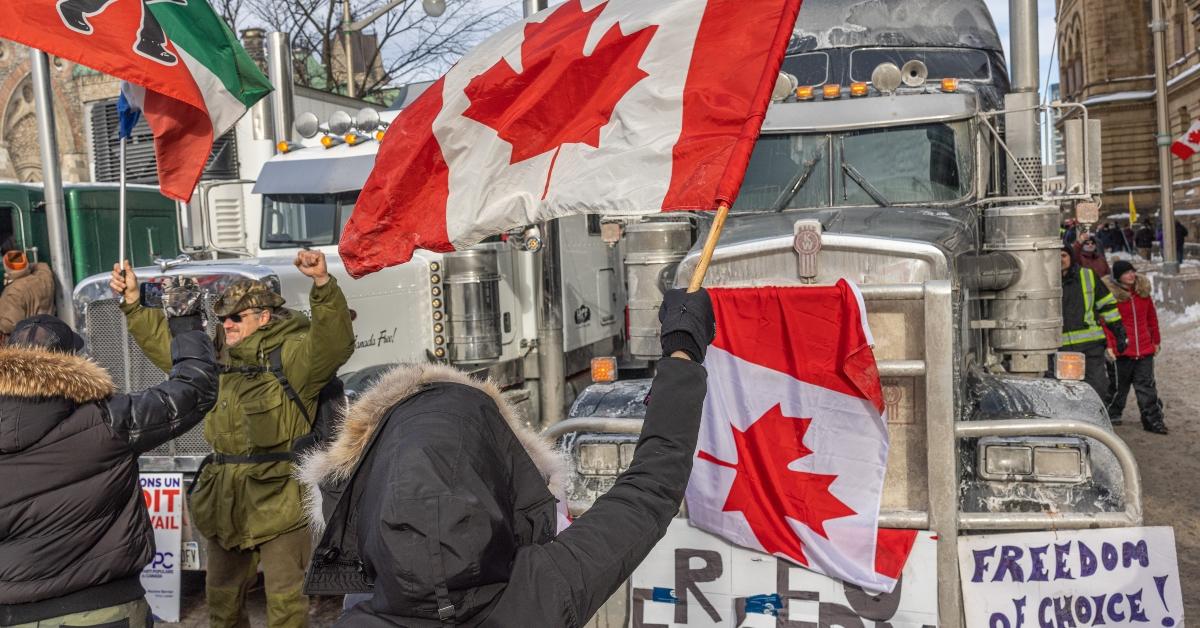 Article continues below advertisement
GiveSendGo touts itself as the world's largest free Christian fundraising platform available in 26 countries. Although the original intent of the faith-based site focused on raising money for Christian organizations, missionaries, and religious efforts, it has become a darling of right-wing conservatives whose views might be too extreme for more mainstream platforms like GoFundMe.
GiveSendGo wasn't widely known until the Rittenhouse fundraiser.
GiveSendGo's recent success is in part thanks to competitor GoFundMe. GiveSendGo was relatively unknown until GoFundMe banned fundraisers for Kyle Rittenhouse, who was accused of killing two men during rioting in Kenosha, Wisc. The Rittenhouse fundraiser moved to GiveSendGo and it brought in over $580,000 on the platform, reports The Daily Beast.
Article continues below advertisement
"Our name has gotten pushed out as a result of that," Wells told The Daily Beast. "It wasn't necessarily the intention. We felt we were doing what was right in the moment."
In a 2020 interview with Religious New Service, Wells said he doesn't limit fundraising campaigns on GiveSendGo to those he believes in. Wells says that he also won't take a campaign down despite criticism, even from faith-based organizations. The grassroots Christian organization Faithful America petitioned for GiveSendGo to shut down the Rittenhouse fundraiser.
Article continues below advertisement
"We may not get everything right with what campaigns that we decide to allow on our platform," Wells told the Religious News Service. "And we most likely won't, if you're around long enough, any human they're going to make mistakes, and we don't exempt ourselves from that."
Article continues below advertisement
The Freedom Convoy fundraiser on GiveSendGo raised over $9.2 million.
When GoFundMe shut down a fundraising page for the Freedom Convoy, the group took its efforts to GiveSendGo. The Freedom Convoy fundraiser on GiveSendGo raised almost $9.2 million.
GiveSendGo shut down after the hack.
That all came to a screeching halt on Feb. 14 when GiveSendGo went offline after hackers gained access to donor information. The hackers redirected GiveSendGo visitors to a website that condemned the trucker protest. The redirected web page displayed images from the Disney movie "Frozen" and a headline that read "GiveSendGo is NOW FROZEN!"
Article continues below advertisement
"Attention GiveSendGo Grifters and Hatriots, the Canadian government has informed you that the money you assholes raised to fund an insurrection is frozen," states a manifesto on the redirected webpage.
The page also included a link to a file or "raw donation data" on Freedom Convoy donors. The non-profit whistleblower site Distributed Denial of Secrets also reported that it received donor information from GiveSendGo that it would provide to researchers and journalists, Reuters reports.
Article continues below advertisement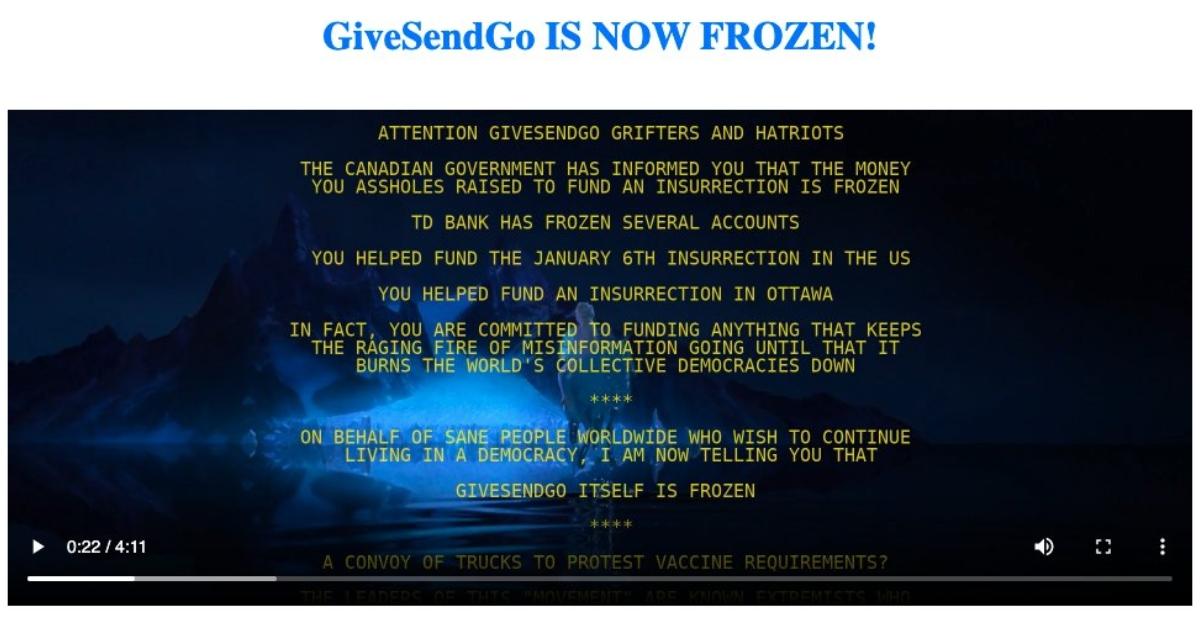 Ontario issues an order barring dispersal of GiveSendGo funds.
Before the GiveSendGo hack, the Ontario Superior Court of Justice issued an order barring the dispersal of donations made on GiveSendGo for the convoy truckers. The move made it illegal to donate to the Freedom Convoy campaign on GiveSendGo, reports The Daily Mail.
Article continues below advertisement
"We will be relentless in pursuing the funding that has enabled this demonstration to continue to this point," Ottawa Police Chief Peter Sloly said at a recent press conference.
In an interview with Fox News, Wells called Sloly's comments "a lot of hot air and fluff." He said that the Ontario government never said anything to GiveSendGo.
"I believe people have a right to stand for freedom, and that's what we see happening," Wells told Fox News.