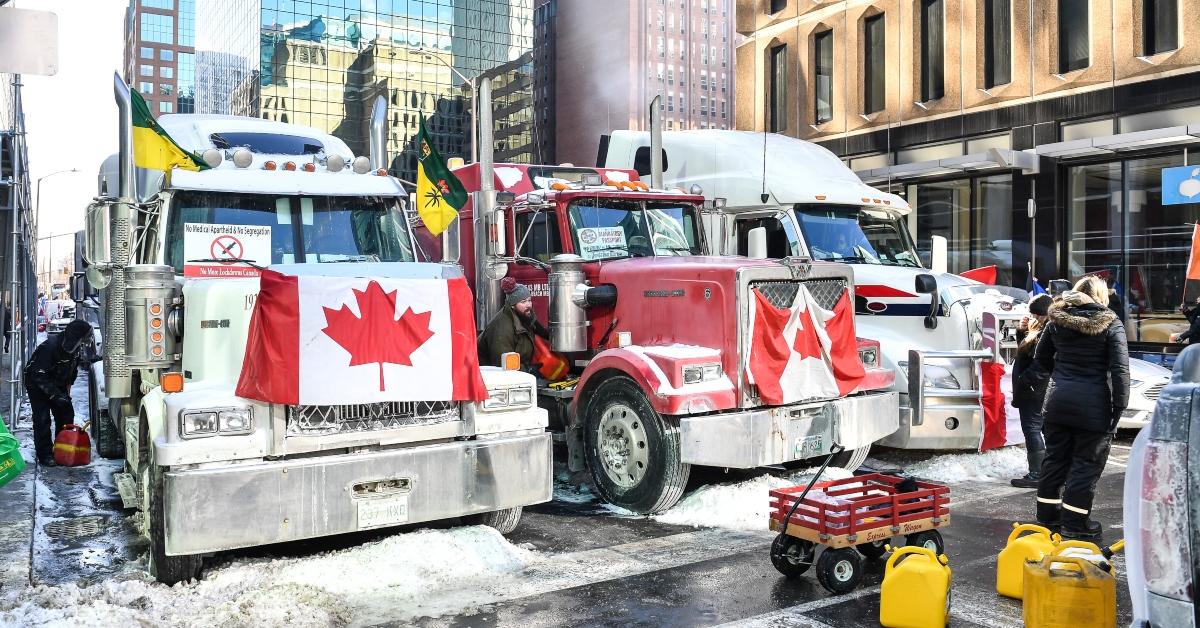 GoFundMe Page Shuts Down, Freedom Convoy Switches to GiveSendGo
By Danielle Letenyei

Feb. 14 2022, Published 11:52 a.m. ET
Article continues below advertisement
GoFundMe, the popular online fundraising platform, is facing scrutiny from many Republican lawmakers in the U.S. after it took down a fundraising page for the Freedom Convoy 2022.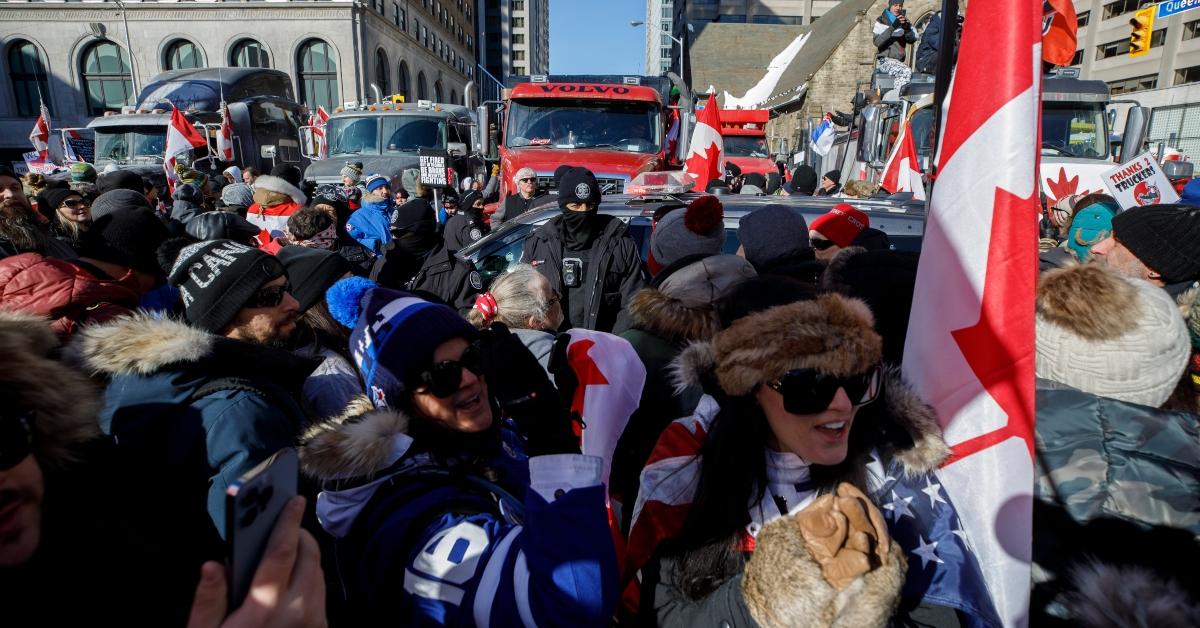 Article continues below advertisement
GoFundMe shut down the Freedom Convoy page after reports of violence.
The fundraising page was shut down after GoFundMe received reports from law enforcement officials that "the previously peaceful demonstration has become an occupation, with police reports of violence and other unlawful activity," the company said in a statement. GoFundMe said that the fundraiser violated its terms of service, which prohibits the promotion of violence and harassment.
The Freedom Convoy fundraising page on GoFundMe had reportedly raised over $8 million. The announcement to shut the page down came after GoFundMe had already released $1 million to Freedom Convoy organizers, which they reportedly used only for participants who traveled to Ottawa to participate in a peaceful protest, GoFundMe said in a statement.
Article continues below advertisement
"Given how this situation has evolved, no further funds will be directly distributed to the Freedom Convoy organizers," the company said in a statement.
GoFundMe will automatically refund Freedom Convoy donations.
Initially, donors were told that they needed to submit refund requests. However, after catching some flack from donors, GoFundMe said on Twitter that all donations to the Freedom Convoy 2022 would be automatically refunded within 7–10 business days.
Article continues below advertisement
Conservative lawmakers threaten to investigate GoFundMe's actions.
Republican lawmakers including Florida Governor Ron DeSantis, Louisiana Attorney General Jeff Landry, West Virginia Attorney General Patrick Morrisey, and others criticized GoFundMe's move to shut down the site and how it originally planned to handle refunding donors.
Article continues below advertisement
Landry is also concerned about GoFundMe's actions and how it plans to refund donations. "My office will be looking into whether or not #GoFundMe violated our state law. If you are a Louisiana donor to the #FreedomConvoy, please contact my #ConsumerProtection Section!" Landry tweeted on Feb. 5.
The Freedom Convoy has switched its fundraising to GiveSendGo.
Organizers of the Freedom Convoy switched their fundraising efforts to the Christian-based crowdfunding site GiveSendGo. Within two days, the fundraiser on GiveSendGo had raised over $3.5 million, reports The Washington Post.
Article continues below advertisement
The controversy has been good for GiveSendGo, founder Jacob Wells told Fox News.
"I think this was a huge PR mistake by GoFundMe," Wells told Fox News reporter Rachel Campos-Duffy "Our platform is booming. We haven't seen this much business. It's absolutely astounding. People are vowing to never use GoFundMe again because of the ideological stances that they're taking. We take a neutral position. We allow people to fundraise."
Article continues below advertisement
Why was GoFundMe Charity shut down?
In early 2021, GoFundMe shut down its GoFundMe Charity fundraising platform for non-profit organizations. The move was to bring personal and charity fundraising together under one roof.
"This new experience will make it easier for our community of donors and fundraisers to discover and support their favorite charities, while allowing charities to seamlessly connect with GoFundMe's vast audience," the company said in a statement.