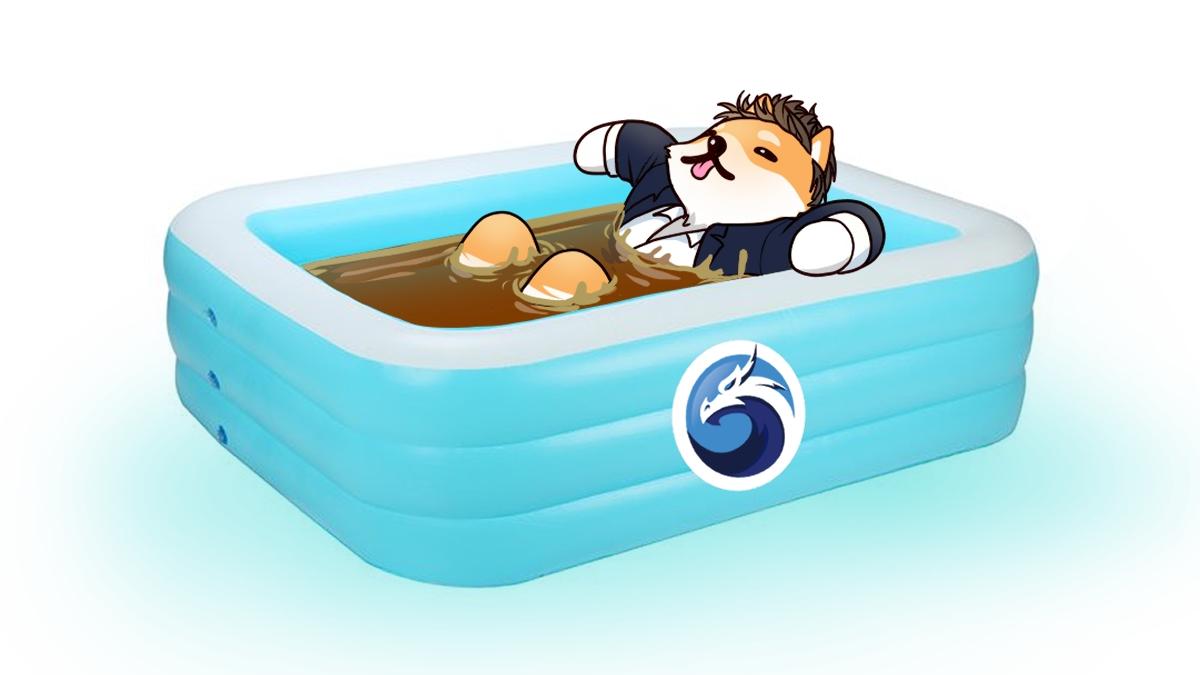 Does It Matter Who Owns Dogelon Mars?
Tesla CEO Elon Musk's Shiba Inu puppy, Floki, inspired the rise of the Floki cryptocurrency and made many investors rich. Shiba Inu has also benefited from the puppy's social media fame. But Musk is known to be a big fan of Dogecoin, which competes with Shiba Inu. Dogelon Mars (ELON) is another meme coin seeking to appeal to investors with Musk ties. Who owns Dogelon Mars? Is the crypto a good investment?
Article continues below advertisement
If you can correctly identify the next crypto to explode and put your money in it early, you could easily turn $100 into millions of dollars in a couple of months. That's how many people got rich with Shiba Inu, Dogecoin, and other meme coins.
What's Dogelon Mars (ELON), and can it make you a millionaire?
Dogelon Mars launched in April 2021. It describes itself as a Dogecoin fork with a completely different mission. It aims to be an interplanetary currency that people on Earth, for example, could use to pay for their flight to Mars or other planets.
Article continues below advertisement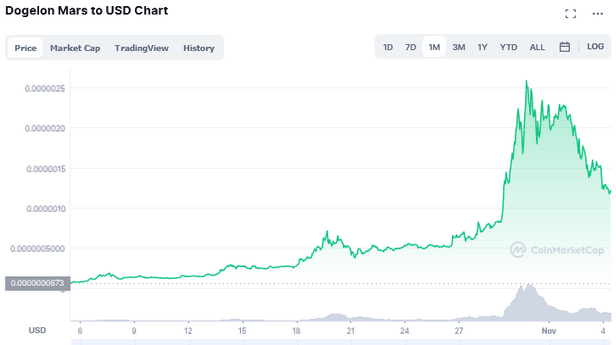 Dogelon Mars has also presented itself as the hope for victims of crypto scams, which have shaken confidence in the sector. The Dogelon Mars team says that investors who get scammed in other crypto projects may receive ELON token donations to alleviate their loss. The community will decide how to do it so that people don't take advantage of the arrangement.
Article continues below advertisement
Who owns Dogelon Mars (ELON)?
The identity of the person or group that created Dogelon Mars remains a mystery. Similarly, Bitcoin's and Shiba Inu's founders are anonymous.
Although nobody knows who created Dogelon Mars, the project has sought affiliation with some prominent public figures. The project sent half of the Dogelon Mars token supply to Ethereum co-founder Vitalik Buterin, replicating Shiba Inu's strategy. The Shiba Inu team transferred half of the crypto's total supply, representing trillions of tokens, to Buterin.
Article continues below advertisement
The Ethereum founder donated most of his Shiba Inu tokens to a COVID-19 relief fund in India, and his Dogelon Mars to The Methuselah Foundation, a biomedical charity.
Article continues below advertisement
Dogelon Mars has also sought Elon Musk's attention. The project looks inspired by Musk's aspiration to settle humans on Mars, and may hope its token is the currency people will use to pay for their fare to the planet. Musk believes that humans should inhabit multiple planets to preserve civilization in the event something goes catastrophically wrong on Earth.
Article continues below advertisement
Is Dogelon Mars a good investment?
If you missed out on Dogecoin or Shiba Inu, you may be interested in Dogelon Mars. There's a number of catalysts that could cause Dogelon Mars to skyrocket. The crypto rose it got listed on notable exchanges Gate.io, KuCoin, Okex, and Crypto.com. Dogelon Mars could rise more on a Coinbase or Binance listing.
Article continues below advertisement
The Methuselah Foundation, which received Buterin's Dogelon Mars donation, is working on prolonging human life—it hopes that by 2030, the age of 90 will become the new 50. The crypto could explode if the foundation succeeds in extending humans' lifespan.
The association with Musk also means that Dogelon Mars could draw significant attention when Musk's SpaceX launches its 2024 NASA Moon mission. A SpaceX IPO and Musk's Mars landing test flights could bring more attention to the crypto as well.
Where to buy Dogelon Mars (ELON)
Crypto exchanges are adding Dogelon Mars as its popularity grows. In addition to Gate.io, Okex, Crypto.com, and KuCoin, you can buy the token on Uniswap, Poloniex, and ShibaSwap. The crypto is also available on LBank, Bitrue, and BitMart. As with any crypto, however, you should only invest how much you can afford to lose.