Where Is CBS Co-Host Gayle King Today? Fans Question Her Whereabouts
Gayle King renewed her contract with CBS in January 2022, so her recent absence from 'CBS Mornings' shouldn't be interpreted as her preparing to leave.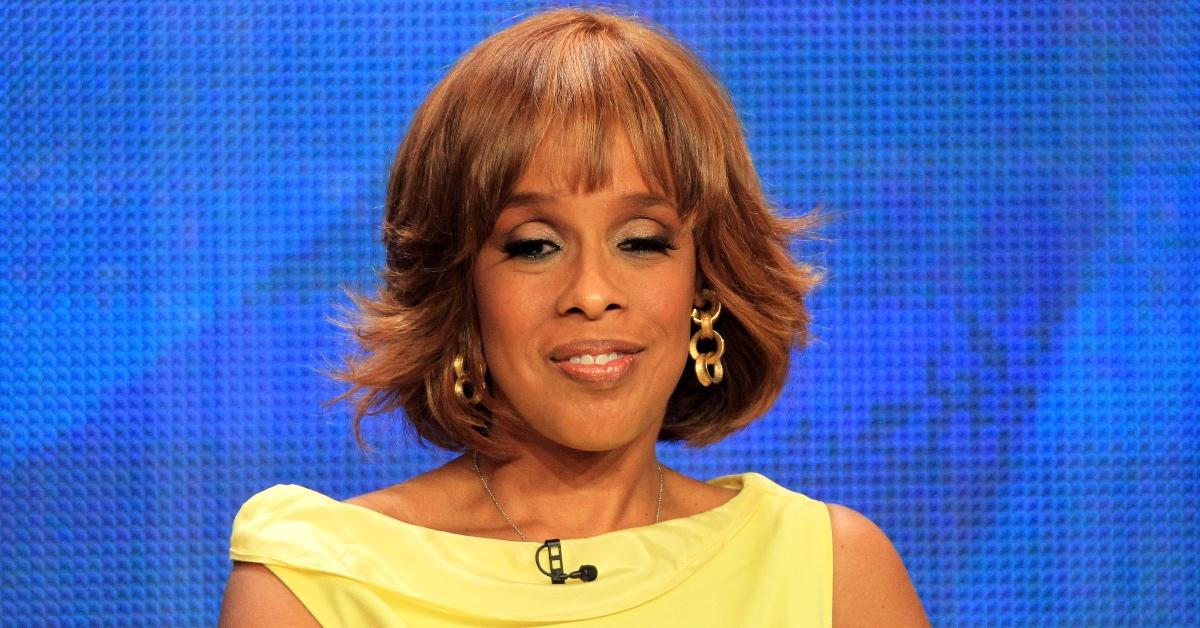 CBS Mornings co-host Gayle King celebrated a milestone in her career back in January 2022 after being with the network for 10 years. While King's contract was scheduled to expire in April 2022, the news reporter was happy to announce amid the celebration that she signed a new deal with CBS.
Article continues below advertisement
Article continues below advertisement
While fans can now rest easy knowing that King won't be leaving CBS for one of the other networks that have reportedly been courting her, many still grow concerned each time an episode of CBS Mornings airs and she isn't on it. On May 3, 2022, King wasn't present for the airing of CBS Mornings, so where is she today?
Why wasn't Gayle King on 'CBS Mornings' on May 3?
There are a number of reasons why King might miss an episode of CBS Mornings. Between her vacationing and being busy with a number of other tasks, there are times when King needs to take a day or two away from work.
Article continues below advertisement
On February 10, 2022, King announced via Instagram that she was preparing for her vacation just after sharing with the world that she had produced a false positive after having taken a COVID-19 test. The news reporter said that after testing positive for COVID, she went offset where she took another three tests. All of those tests came back negative.
King is triple vaccinated and "boostered" and wasn't experiencing symptoms at the time of her positive reading. Given the circumstances, her doctor said she had simply produced a false positive.
While there won't always be an explanation for King's absence from CBS Mornings, you can be sure it isn't a sign she's leaving the network.
Article continues below advertisement
Article continues below advertisement
Gayle King gets personal with listeners on her SiriusXM show about the renewal of her CBS contract.
After signing a deal with CBS back in January 2022 to continue co-hosting CBS Mornings, King used her SiriusXM show, Gayle King in the House, to express her thoughts and feelings toward her new contract. King said, "I officially signed on the dotted line. So I will be with CBS a little longer."
King also cleared the air on wanting to retire after welcoming her first grandchild into the world. The CBS co-host said, "I don't know why people thought that just because you have a grandchild now all of a sudden you just want to give up your career and go sit in California." She added, "I still feel that in many ways I'm just getting started."
Article continues below advertisement
Article continues below advertisement
An overview of Gayle King's career at CBS
King joined the CBS network back in 2011 and served as a co-host for CBS This Morning (later renamed CBS Mornings). Throughout her tenure with the network, King has had the pleasure of conducting various interviews with top names in Hollywood and politics. Some of the high-profile interviews she's secured include those with singer R. Kelly as well as with Azriel Clary and Joycelyn Savage.
One of King's more recent interviews was with rapper Megan Thee Stallion where the two discussed the musician's take on what happened the night she allegedly was shot in the foot by Canadian rapper Tory Lanez.