Emmersive Entertainment and Rapper Tory Lanez Change the Music Scene
As many industries wrap their heads around NFTs, rapper Tory Lanez is paving the way and releasing the first-ever NFT album, "When It's Dark."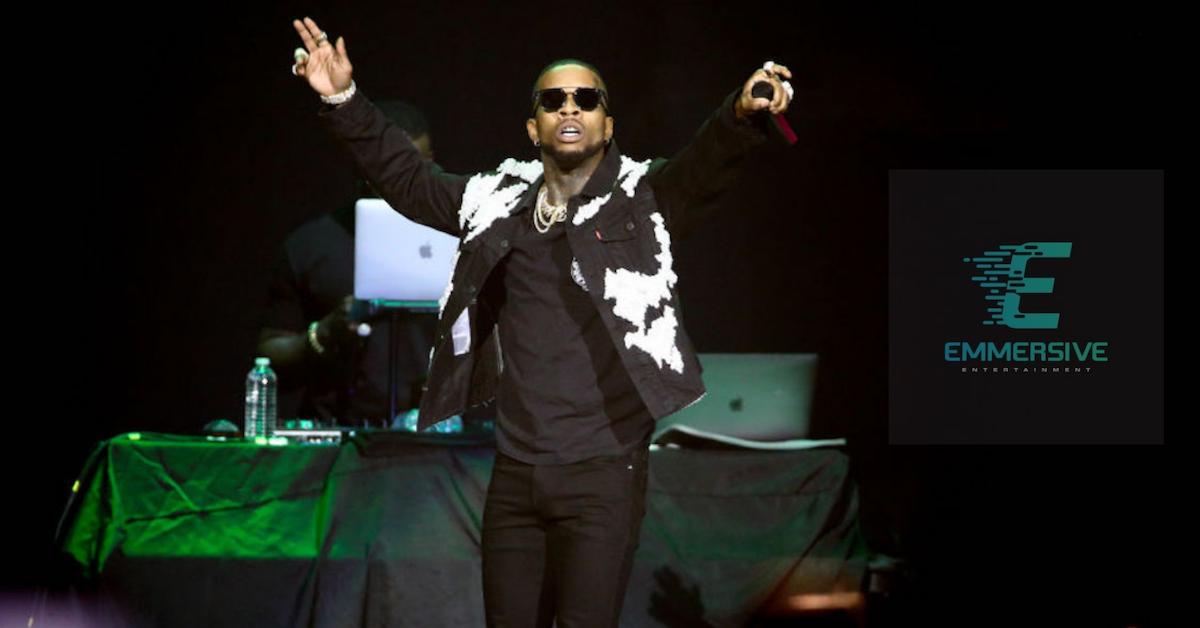 Despite contention in the air regarding the Senate's infrastructure bill, artists aren't letting it "stifle innovation." From art, sports, games, fashion, and music, we're seeing the industry of NFTs change how we consume and collect some of our favorite things. Rapper Tory Lanez has partnered with Emmersive Entertainment to launch a new streaming platform using NFTs specifically designed for "NFT music." Lanez released his NFT album, "When It's Dark," which is the first-ever album of its kind.
Article continues below advertisement
Article continues below advertisement
Emmersive Entertainment is cultivating and creating new ways for artists to interact with fans by being an NFT distributor of artists, creatives, and innovators alike. Co-founded by Miami native, Flo-rida and David J. Kovacs, E-NFT aims to be a disruptor. Rapper, singer, and producer Lanez has teamed up with the company where fans will be able to pre-order his album for $1 either in the U.S. dollar or crypto in exchange for access to his NFT album where there are only 1 million in existence.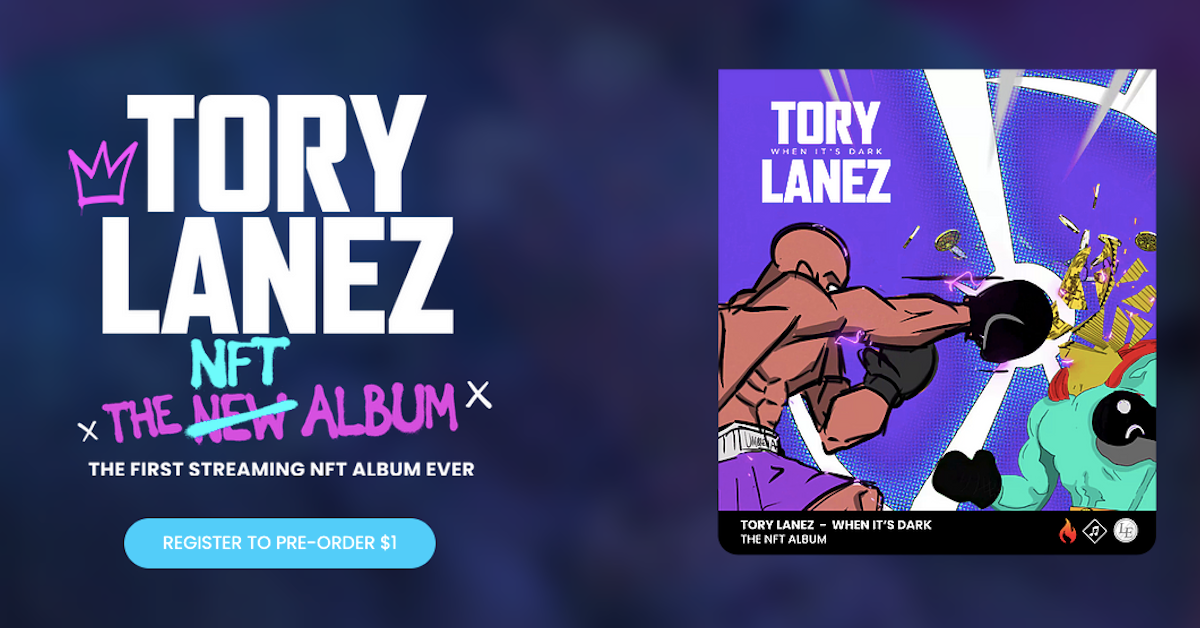 Article continues below advertisement
NFT album can still be pre-ordered ahead of its launch on Aug. 10.
Just last week, Lanez shook up the music scene again and announced that fans could pre-order his first-ever streaming album for just $1 ahead of its launch. With just 1 million copies in existence, fans can redeem their pre-purchase order for the "When It's Dark" album as a token on the Ethereum network that will contain access to the album's 7 songs and 7 pieces of art. Slated to be considered a "collectible," fans can also profit from owning this digital asset. Existing as an NFT album also means that unless you have purchased it, there won't be a way to find the music on other platforms like YouTube or Spotify.
Article continues below advertisement
Article continues below advertisement
Since the album is minted on the Ethereum blockchain, fans have the ability to not only own the NFT album but to sell it on a secondary market if they choose to, which is a complete paradigm shift. Providing fans with this level of proprietary allows for a different kind of fan engagement, according to Lanez.
Will Tory Lanez's net worth increase by paving the paradigm shift?
Despite not shying away from press, news, or controversy, Lanez is serious about his music business. Born Daystar Peterson, Lanez has quite an artistic acumen. Lanez started his career in 2009 and climbed his way to the Billboard charts in 2018 with his second album "Memories Don't Die," which featured rappers 50 Cent and Wiz Khalifa. With all of his success, Lanez's net worth as of August 2021 is $2 million.
Article continues below advertisement
Shifting the way fans consume music via NFTs verifies both the authentication and ownership of it compared to the many ways music is pirated. While there are other decentralized platforms like Audius aiming to provide artists and fans a more authentic connection through an immutable music sharing and streaming protocol, E-NFT is making waves with music, art, and creation but turning "Intellectual property into augmented and physical reality assets." Set to fully launch on Aug. 10, many people are curious to see how this paradigm shift will continue to unfold.