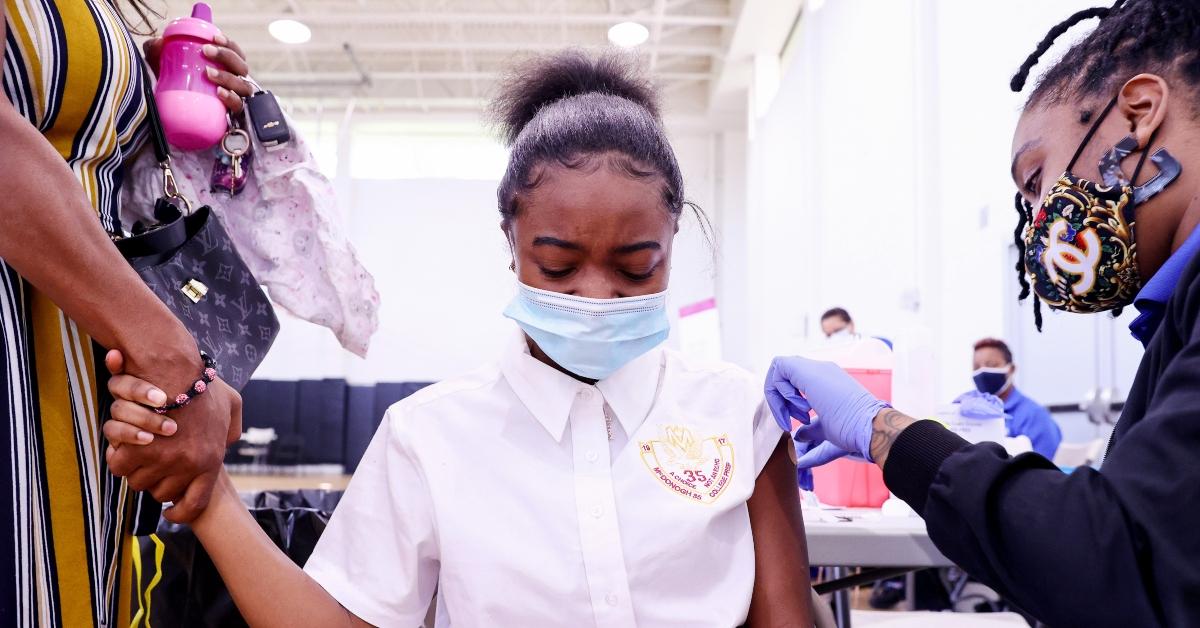 When Will Moderna's COVID-19 Vaccine Be Approved for Kids?
By Danielle Letenyei

Oct. 7 2021, Published 3:09 p.m. ET
Next week, an FDA advisory committee will consider whether to give Moderna EUA (emergency use authorization) for a third dose booster shot of its COVID-19 vaccine. There still isn't any word on when the Moderna vaccine will be approved for children.
Article continues below advertisement
The FDA is still reviewing Moderna's request for use of its vaccine in children.
Moderna submitted a request in June for EUA of its two-shot vaccine for children aged 12–17, but the FDA hasn't given its approval yet.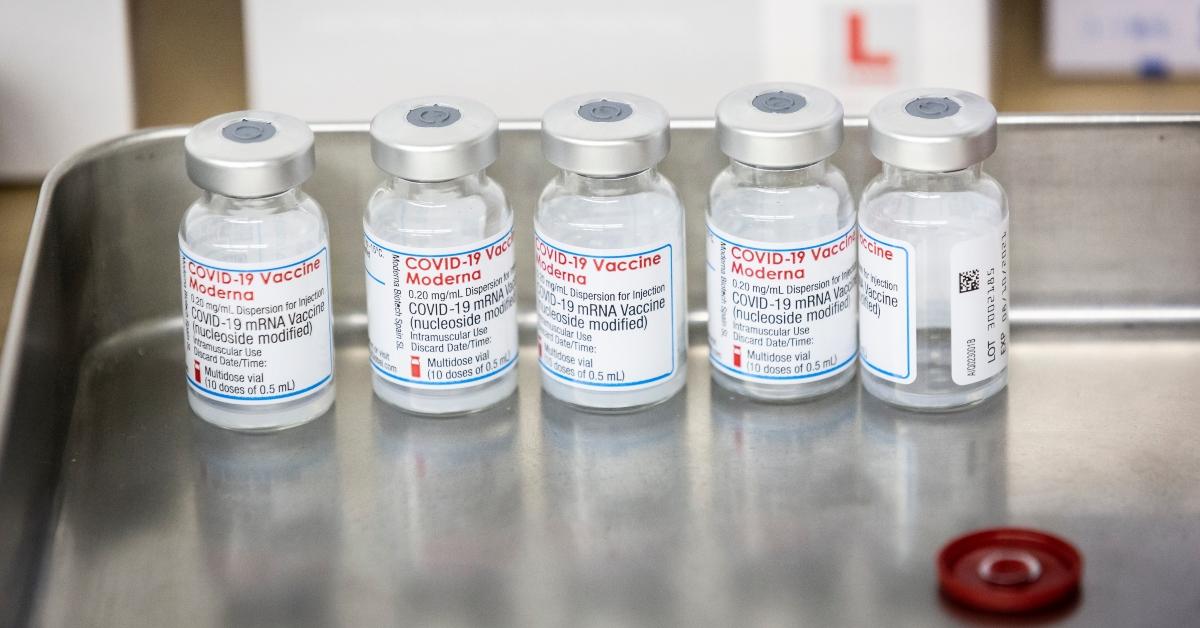 Article continues below advertisement
Moderna's vaccine also hasn't received full FDA approval for use in adults over 18 years old. It's still administered under EUA. According to the CDC, over 152 million Americans have received the Moderna vaccine.
Moderna vaccine is approved for children in Europe.
The EMA (European Medicines Agency), which approves drugs for use within the European Union, has already granted Moderna's COVID-19 vaccine conditional authorization for use in children age 12 years and older. On Oct. 5, Moderna announced that the EMA has authorized a third dose of its vaccine given at least 28 days after the second dose for "severely immunocompromised individuals" age 12 years and older.
Article continues below advertisement
A recent double-blind, randomized controlled trial of 120 individuals who had undergone organ transplant procedures demonstrated that a third dose of the Moderna COVID-19 vaccine improved the immune response compared to a placebo, the company said in a statement.
"It is promising to see recent trials demonstrating that a third dose of the Moderna COVID-19 vaccine may enhance immune response in this important population," said Moderna CEO Stéphane Bancel.
Article continues below advertisement
Moderna is studying vaccine use in children under 12.
Moderna is also conducting late-stage trials of its vaccine's effectiveness on children under age 12. In August, the FDA requested that Moderna double the number of children under age 12 enrolled in its COVID-19 vaccine trial. The study will enroll an estimated 13,275 participants ages 6 months up to 12 years old, Bloomberg reported.
Federal regulators also requested that Moderna expand the trials in order to get additional data amid concerns that mRNA shots might trigger rare heart side effects, Bloomberg reported. The results of Moderna's study of vaccine use in younger children is expected by the end of 2021 or early in 2022.
Article continues below advertisement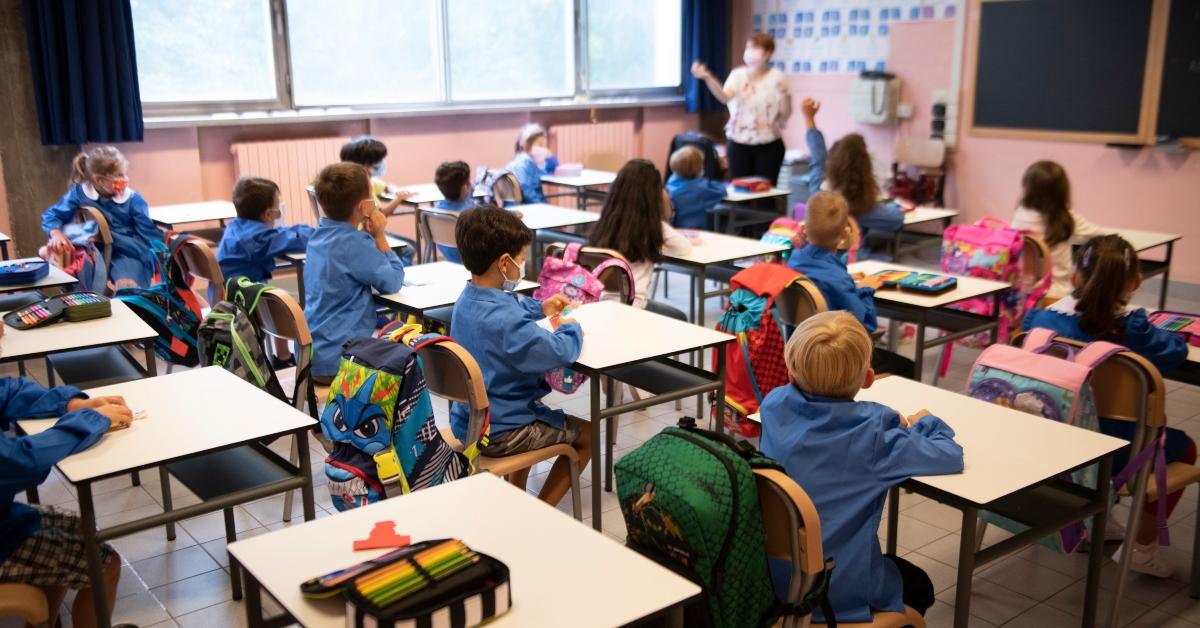 Pfizer vaccine has FDA approval for children 12–15 years old.
The FDA has already granted Pfizer and partner BioNTech EUA for its two-dose COVID-19 vaccine for teens aged 12–15. On Oct. 26, the FDA's advisory committee will consider granting Pfizer EUA for the use of its vaccine for children 5–11 years old.
Article continues below advertisement
The number of COVID-19 cases is rising among children
The highly contagious COVID-19 Delta variant has driven the need for vaccines for children. According to the American Academy of Pediatrics, children accounted for almost 27 percent of the weekly COVID-19 cases reported. As of Sept. 30, almost 5.9 million children have tested positive for COVID-19 since the beginning of the pandemic, the AAP reports.
President Joe Biden promised in July that emergency clearance for the use of COVID-19 vaccines in children would come "soon," The New York Times reported.