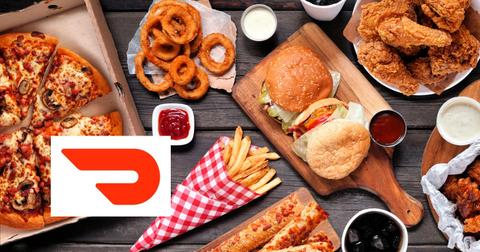 When Will DoorDash Go Public and Should You Buy It?
By Anuradha Garg

Updated
DoorDash, the leading U.S. food delivery app, filed its prospectus with the SEC on Nov. 13. It's one of the most highly anticipated IPOs in 2020. DoorDash's IPO showed explosive growth this year, largely due to people ordering food from home amid the coronavirus pandemic.
Article continues below advertisement
While DoorDash isn't profitable yet, it's trying hard to get there soon. What's DoorDash's IPO date and price? Should you buy the IPO? How can you buy DoorDash's IPO?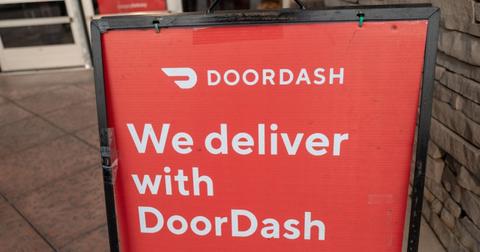 Article continues below advertisement
When is the DoorDash IPO?
DoorDash was founded in 2013. Meal delivery sales have been increasing, especially during the coronavirus pandemic. Many people have been ordering food and staying at home. DoorDash's competitors include GrubHub and Uber. However, DoorDash is the category leader (along with Caviar) with nearly 50 percent of the market share compared to 26 percent for Uber Eats and 16 percent for GrubHub.
DoorDash is one of the most anticipated IPOs this year. The company finally filed its IPO prospectus with the SEC on Nov. 13. DoorDash will get listed on the NYSE under the ticker symbol "DASH." The company will do a roadshow in late November or early December where it will pitch the shares to investors. The stock should be ready to start trading in mid-December. DoorDash will offer three classes of shares:
For Class A shares, owners will have one vote per share.
For Class B shares, owners will have 20 votes per share.
For Class C shares, owners won't have voting rights.
Article continues below advertisement
DoorDash IPO price
DoorDash hasn't disclosed the IPO price yet. However, The Wall Street Journal reported that the company is looking for a valuation topping $25 billion. DoorDash's private valuation has surged to $15 billion from just $1.4 billion in 2018.
Should I buy the DoorDash stock IPO?
There are several positive for DoorDash. First, the company has shown very strong growth momentum with its revenues growing to $885 million in 2019 from $291 million in 2018. The amount excludes the explosive growth that the company has witnessed in 2020 due to the coronavirus pandemic. DoorDash's gross margins are also very strong, which means that it hasn't compromised margins to seek more revenue. In fact, the company had a profitable quarter for the period ending in June before falling back to negative profits in the September quarter.
Article continues below advertisement
Another positive is that the stock's risk overhang is gone for now. The California Ballot was supposed to pass a verdict on whether or not gig companies can keep classifying their workers as contractors. Classifying employees would have been very costly for DoorDash and other companies like Uber and Lyft. Right now, the companies can keep classifying workers as contractors with some added benefits.
However, DoorDash's profitability could decline after the COVID-19 pandemic, which the company highlighted in its prospectus. DoorDash continues to invest in its delivery platform technology, which should keep supporting its sales.
Article continues below advertisement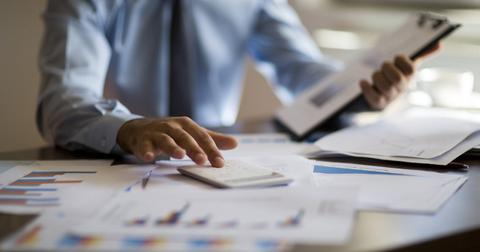 How to buy the DoorDash IPO
To buy the DoorDash IPO, which is expected to happen before the end of this year, you will need to have a stock trading account. You can open your account, if you don't already have one, with one of the many stockbrokers like Robinhood, SoFi Invest, Webull, and Vanguard. After you have deposited enough funds into the account, you can enter a buy order for the stock. Some of the online brokers, including Robinhood, allow you to place advance orders for newly listed stocks.
However, not everyone placing a buy order can get the stock at its IPO price. According to U.S. News & World Report, the underwriters of the IPO offer shares to their "biggest, best, most profitable" clients. U.S. News & World Report also said that if you are determined to get it on an IPO, it helps to have a relationship with a full-service brokerage firm like Fidelity instead of a DIY online brokerage firm.