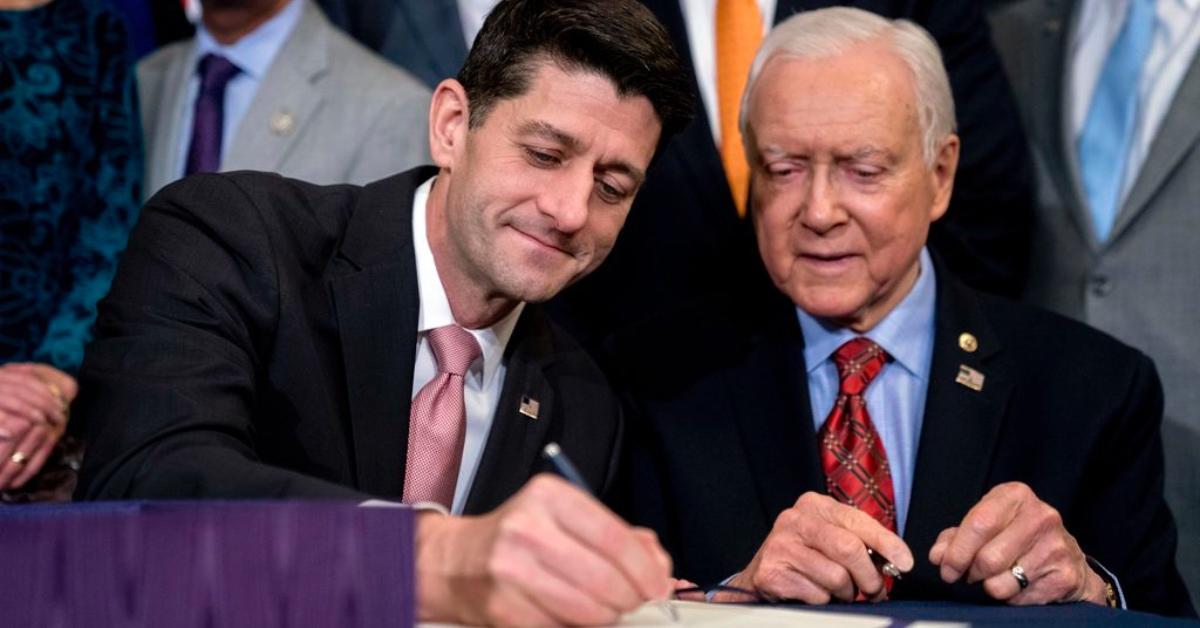 Here's What Paul Ryan Has Been Busy Doing Since Retiring From Congress
Former congressman and speaker of the U.S. House of Representatives Paul Ryan is working in the nonprofit sector and serves on Fox's board.
Although he may no longer be a member of Congress, Paul Ryan still manages to stay busy these days, enough to make headlines every now and then. Recently, Ryan, who retired as the speaker of the House of Representatives in 2019 and was succeeded by Nancy Pelosi, came under fire for remaining on the board of directors of Fox News' parent company.
Aside from assuming that position, what else has Paul Ryan been up to?
Article continues below advertisement
Article continues below advertisement
After relinquishing his role to Pelosi, Ryan attended President Joe Biden's inauguration on Jan. 20, 2021, after defending his electoral victory. At that time, Ryan told The Hill reporters, "I'm here out of respect for the peaceful transfer of power and for the institutions. Joe Biden is the legitimately elected president of the United States and I'm here to honor this process."
Since then, Ryan has been quite active. Let's see what he's been doing over the last few years.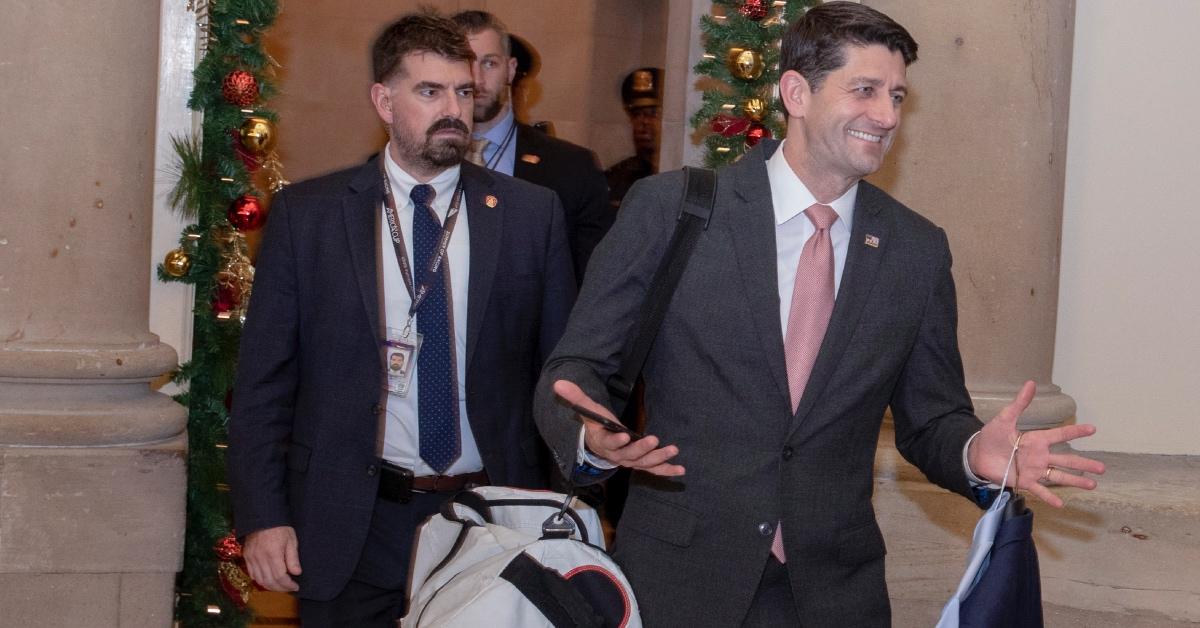 Article continues below advertisement
What did Paul Ryan do after he retired from Congress?
In April 2019 — a year after Ryan announced that he wouldn't run for re-election to Congress — Notre Dame announced that he would be a guest lecturer for political science and economics during the 2019–2020 school year.
"As an Irish Catholic from the Midwest, the University of Notre Dame has always held a special place in my heart," Ryan said in a statement at the time, per CNN. "As much as I hope to impart as a lecturer, I know that I will learn a tremendous amount from Notre Dame's remarkable students as we discuss the big challenges before our nation and collaborate on how best to address them."
Article continues below advertisement
Article continues below advertisement
Ryan's work with the university continued into the following school year. Notre Dame hosted him for a lecture on the intersection of economics and public policy in October 2020.
Article continues below advertisement
What nonprofit did Paul Ryan launch?
In October 2019, Ryan launched the nonprofit American Idea Foundation in his hometown of Janesville, Wis., with the aim to focus on issues of economic prosperity.
Article continues below advertisement
Article continues below advertisement
"The Foundation works at the intersection of grassroots, community-driven efforts to expand opportunity and national policymakers who can implement change," the organization explains on its website. "The Foundation takes an evidence-based approach to identifying real-world initiatives that are achieving results, arming policymakers with the information they need to improve the efforts of the federal government, and linking practitioners with elected officials to replicate those success stories in other communities in need."
What is Paul Ryan doing in 2023?
Since March 2019, Ryan has served on Fox Corporation's board of directors. The company includes the assets that The Walt Disney Company didn't acquire when Disney bought out 21st Century Fox that year, including Fox Broadcasting Company, For News, Fox Sports, and Fox television stations.
Article continues below advertisement
Article continues below advertisement
Fast forward four years later and Ryan is now being criticized for remaining on Fox's board after court documents allegedly revealed that "the right-wing network knowingly peddled election lies to its audience," CNN reported.
When asked during an interview with Charlie Sykes if there was a point where he could no longer be associated with the company, Ryan deflected and said "I want to see the conservative movement get through this moment. And I think Fox is a big part of the constellation of the conservative movement."
Is Paul Ryan married?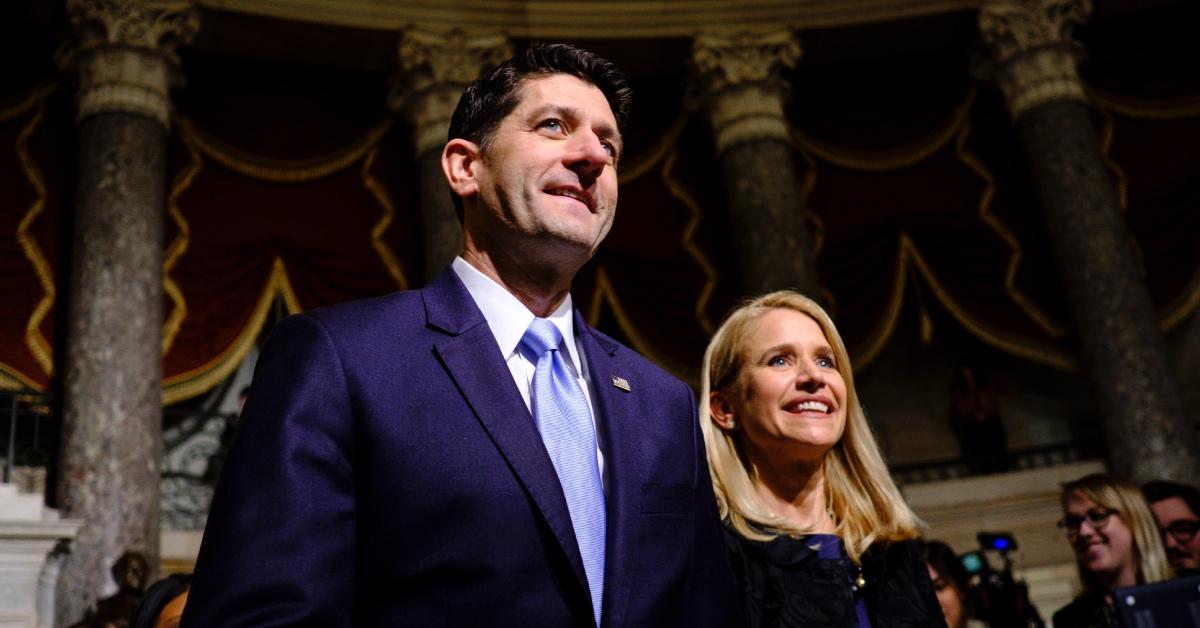 If he's not hosting a lecture or putting in his two cents in as a member of Fox's board, Ryan may be spending time with his wife and kids. The former speaker of the House of Representatives is married to Janna Ryan and the couple share three kids.