Paul Ryan's Fall From Grace — What Happened to the Former House Speaker?
Some seem to think Paul Ryan is in the habit of throwing rocks and hiding his hands. What happened to former House Speaker Ryan — and where is he now?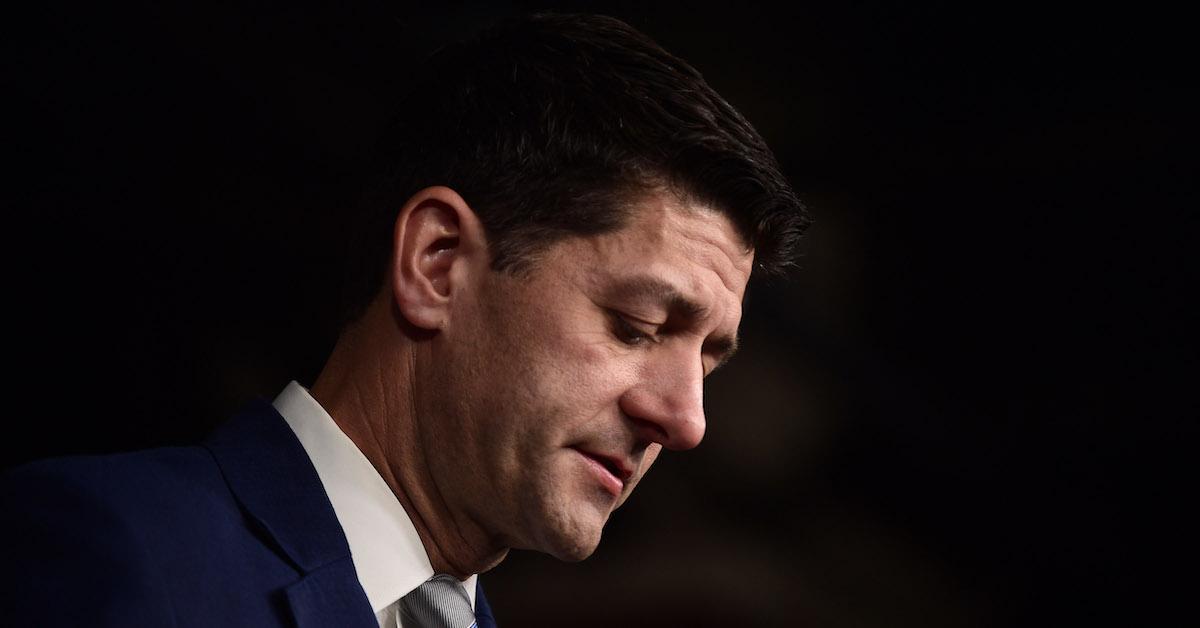 It isn't a secret that former House Speaker Paul Ryan has had a tumultuous relationship with the GOP — particularly former President Donald Trump.
Their relationship simulates a begrudgingly white flag surrender as the two attempted (and failed, to some) to put differences aside to unite the party. But things have changed over the past few years for Ryan. Since his retirement, he has been rather tight-lipped. If he does speak out, it's to the chagrin of most.
Article continues below advertisement
Article continues below advertisement
Ryan was once considered to be an integral part of the GOP. But once Trump entered the picture, that changed quickly. Whether he realizes it or not, Ryan isn't on the good side of GOP lawmakers and Republican voters. Here's why.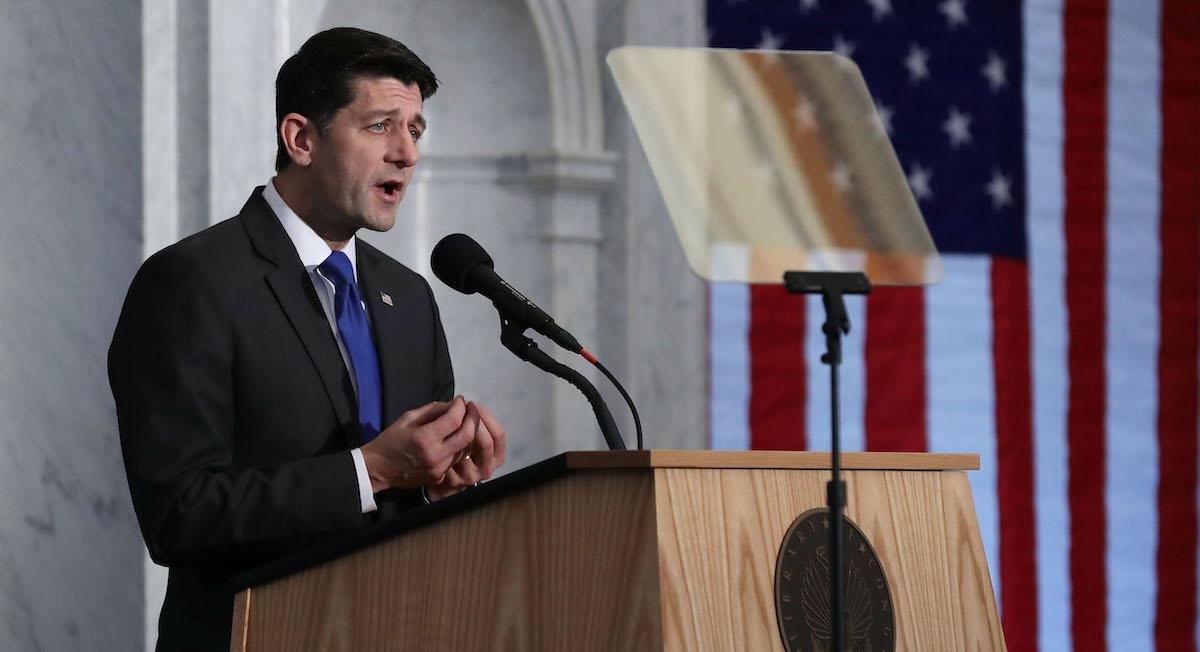 Article continues below advertisement
What happened to Paul Ryan? He became a recluse after not going for re-election.
Ryan retired from his role as House Speaker in 2019. At the time, Ryan said the major deciding factor in that move was his desire to spend more time with his children as they were fastly approaching their teenage years.
"If I am here for one more term, my kids will only ever have known me as a weekend dad. I can't let that happen," Ryan declared to reporters.
At the time of his departure, Ryan cited what he believes to be some of his greatest achievements such as the Republican tax law as well as increased funding for the military.
Although Ryan claimed his children were the driving force behind not running for reelection, some believe his relationship with Trump was an even bigger, yet quiet, factor. There was no denying that Ryan and Trump had a tumultuous relationship, but since Ryan's retirement, the pressure continues to rise.
Article continues below advertisement
Article continues below advertisement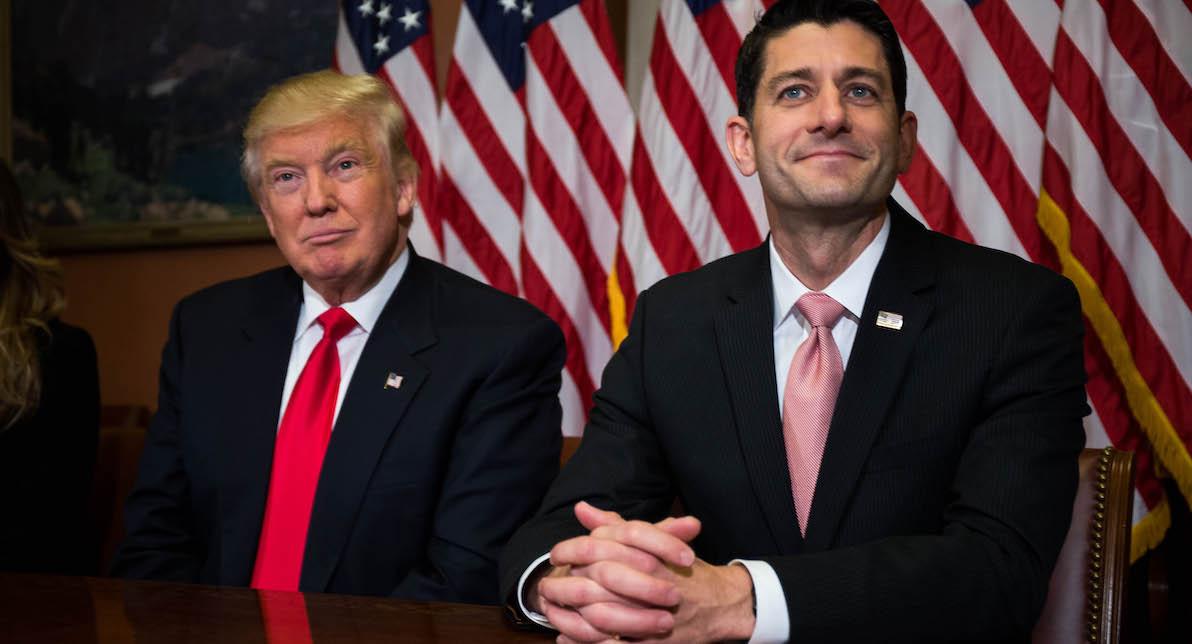 Paul Ryan's take on Jan 6. is emotional — and hypocritical to some.
Mark Leibovich's new book, Thank You For Your Servitude, hasn't been published yet but has been obtained by CNN. Per the reports, Ryan sat down with Leibovich for an interview, and he told Leibovich that while he watched the Jan 6. events unfold, he found himself deeply emotional.
The former House Speaker says he was "sobbing" as he watched people storm the Capitol, adding that he was "absolutely horrified." Ryan said after spending most of his adult life in the Capitol, it was "disturbing to see it swarmed like that."
Article continues below advertisement
"And I saw my friends, a lot of cops, some of my old security detail — I'm still friends with a bunch of those guys. It really disturbed me, foundationally," Paul shared. According to his book, Leibovich revealed that Ryan told him he didn't think the dust Trump kicked up as the end of his presidency drew nearer would culminate in such a violent way.
Article continues below advertisement
Article continues below advertisement
"Ryan figured the president would bitch and moan and maybe make a big show... And everyone could then get on with their lives," Leibovich wrote. But while Ryan spoke loudly about Trump's role in the insurrection, he was tight-lipped about his role in it.
What happened to Paul Ryan?
Since retiring, Ryan has kept a relatively low profile and hasn't made headlines as often as he did when he was House Speaker. Though he has been quiet, he remains in the crosshairs of Republican voters, media pundits, and the GOP itself.
He criticized Republicans for the way some of them fed into Trump's "stolen election" crusade. He said, "The fact that this effort will fail does not mean it will not do significant damage to American democracy."
Article continues below advertisement
Article continues below advertisement
But often Ryan's criticisms put the magnifying glass on himself. For example, soon after Ryan retired, he became a member of the board of directors for Fox News' parent company Fox Corporation.
Fox News has largely been at the center of shame for how anchors chose to report on the election. The reporting on conspiracy theories and several debunked claims of voter fraud led to Fox being sued by Dominion Voting Systems.
Article continues below advertisement
However, when it comes to Fox and the role it played in the Jan 6. insurrection, Ryan is rather tight-lipped and people have noticed. To some, it seems like Ryan is willing to bring the heat on anyone but intentionally does whatever is necessary to shield himself from it.
The Twitter account, Republicans against Trumpism tweeted, "...Ryan was sobbing as he watched the U.S. Capitol come under attack... Yet he remains silent since then while he sits on the board of Fox News. Paul Ryan is a coward."
Article continues below advertisement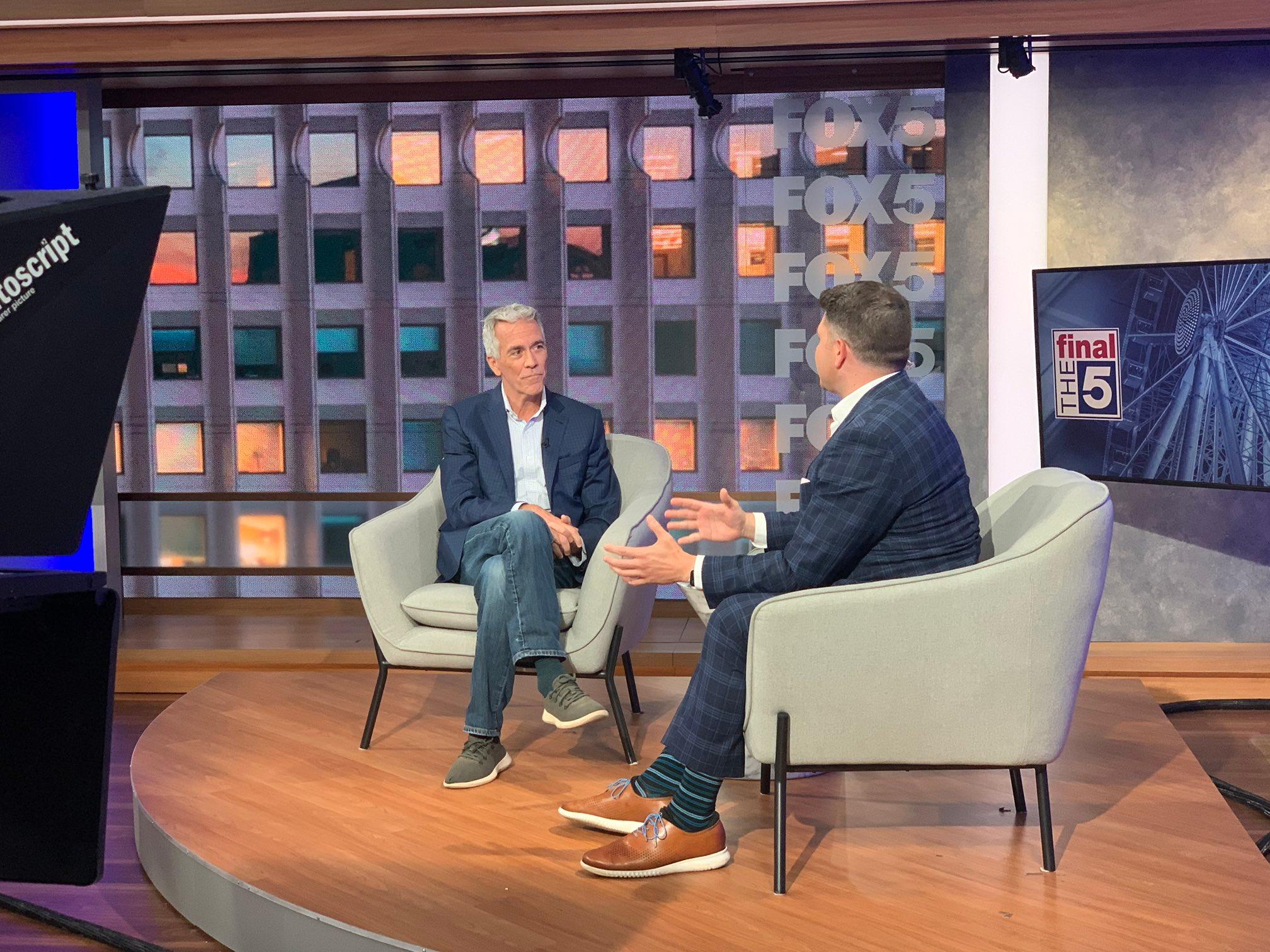 Former Congressman Joe Walsh said that Ryan is more committed to his comfort than he is to the political greater good.
Walsh said he was also mad at the Jan 6. events, but he chose to publicly speak out against Trump and his campaign — something Ryan didn't do when it mattered.
In condemning Trump, Walsh says he has "done the same every day since the 2020 election. [But] Paul Ryan? He's been silent and he still sits on the Fox News Board."