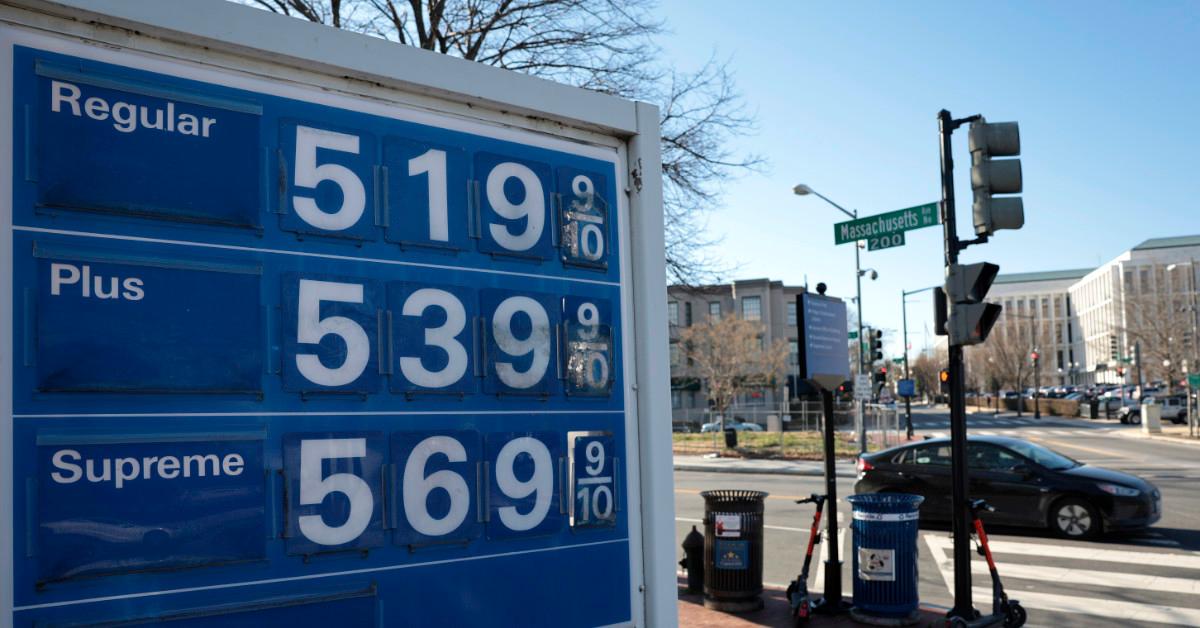 Gas Prices Hit a New High — Prices in 2008 Impacted Americans More
If the numbers lighting up gas-station pylons are reminding you of what happened to gas prices in 2008, you're right on the money, so to speak.
Back then, gas prices hit record levels in the U.S. And this month, U.S. gas prices broke that 2008 record and kept surging.
The average price of a gallon of regular gasoline hit $4.173 on Tuesday, March 8, breaking the previous record of $4.114, which was set in July 2008, as The New York Times reports.
Article continues below advertisement
Article continues below advertisement
That March 8 price — which came on the same day that President Joe Biden announced a ban on imports of Russian energy — was about 72 cents higher than it was a month prior and about 55 cents higher than it was just a week prior.
But that gas price isn't a record when you account for inflation, nor is it the most burdensome gas price of recent years. Keeps reading to learn more.
Gas prices crashed after in 2008 after hitting a record high.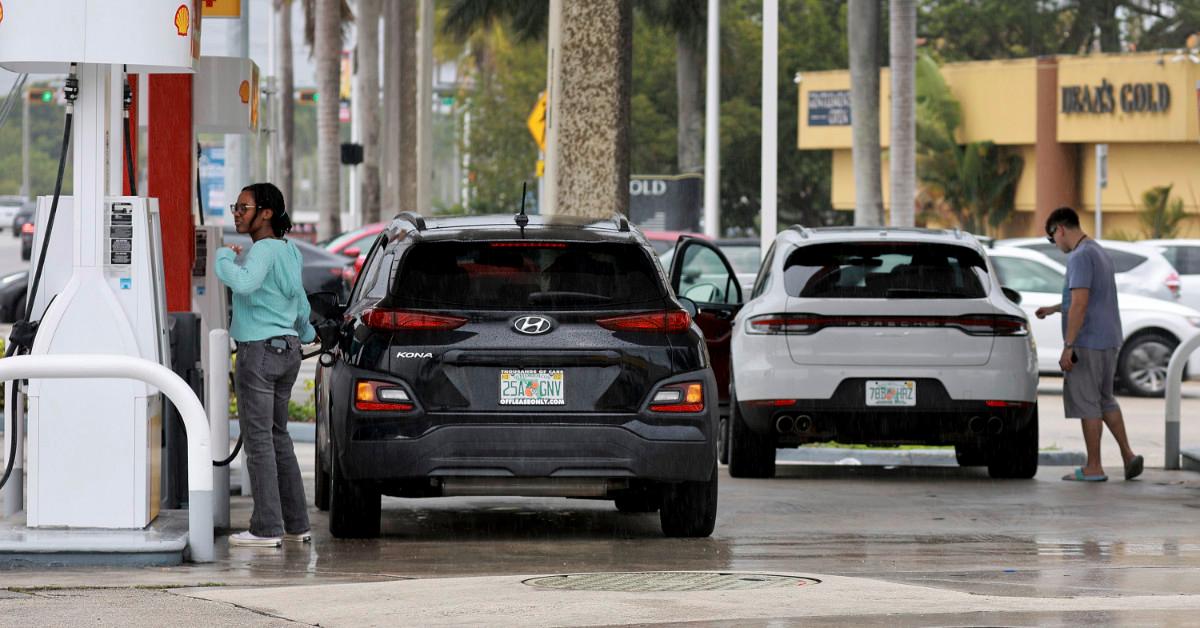 According to Fortune, gas prices hit their record high in 2008 after a decade-long energy crisis spurred by increased demand, decreased supply, financial speculation, and tension in the Middle East.
Amid that year's global financial crisis, however, the price of gas soon crashed and dropped to a low of $1.67 per gallon by the end of 2008.
Article continues below advertisement
As CNN reports, a recession is one of the "surest cures" for high gas prices, since people lose jobs and thus don't commute to work, families forgo vacations, and demand for gasoline wanes.
Gas prices haven't surpassed the 2008 record after inflation — but they very well might.
When adjusted for inflation, the July 2008 record for gas prices rises from $4.114 to around $5.37 in today's dollars, NPR reports.
But it's possible the cost of gas will soon surpass even the inflation-adjusted record. According to NPR, analysts project crude oil prices could hit $200 per barrel. If so, expect to see gas prices at an average of $5.84 per gallon.
Article continues below advertisement
Article continues below advertisement
Today's gas prices aren't as burdensome as they have been.
Gary Burtless, a Brookings Institution economist, explained why so many motorists get sticker shock so often at the gas pump. "Gasoline prices are eye-catching and memorable," he told PolitiFact. "Most of us car owners fill up our tanks regularly, and when we buy gas, we seldom purchase anything else at the gas station. This makes the price even more memorable."
But that memory might be short-lived. "Many Americans may not recall how high gas prices were between 2008 and 2014," Burtless added.
For comparison, PolitiFact calculated that typical gasoline purchases took up 2.1. percent of Americans' disposable income in 2020 and 2.8 percent in 2021. This month, gas purchases are taking up 3.9 percent.
But gas purchases were more burdensome a decade ago. For eight of the nine years between 2006 and 2014, a weekly purchase of 10 gallons of gas took up a higher percentage of disposable incomes than they do now, with a high of 4.8 percent in 2011, PolitiFact found.