Where Will Europe Get Oil If It Cuts Back on Russian Imports?
By Danielle Letenyei

Mar. 9 2022, Published 2:12 p.m. ET
A day after President Joe Biden announced a ban on Russian oil imports to the U.S., the EU said it would cut its dependency on Russian energy imports by two-thirds this year with the goal of cutting all Russian fuel imports out by 2030. Where will Europe get oil if it cuts Russian imports?
Article continues below advertisement
Diversifying energy imports among other suppliers is a big part of the European Commission's plan to wean the EU off Russian energy imports. Currently, Russia is the main supplier of crude oil, natural gas, and fossil fuels to the EU's 27-member countries.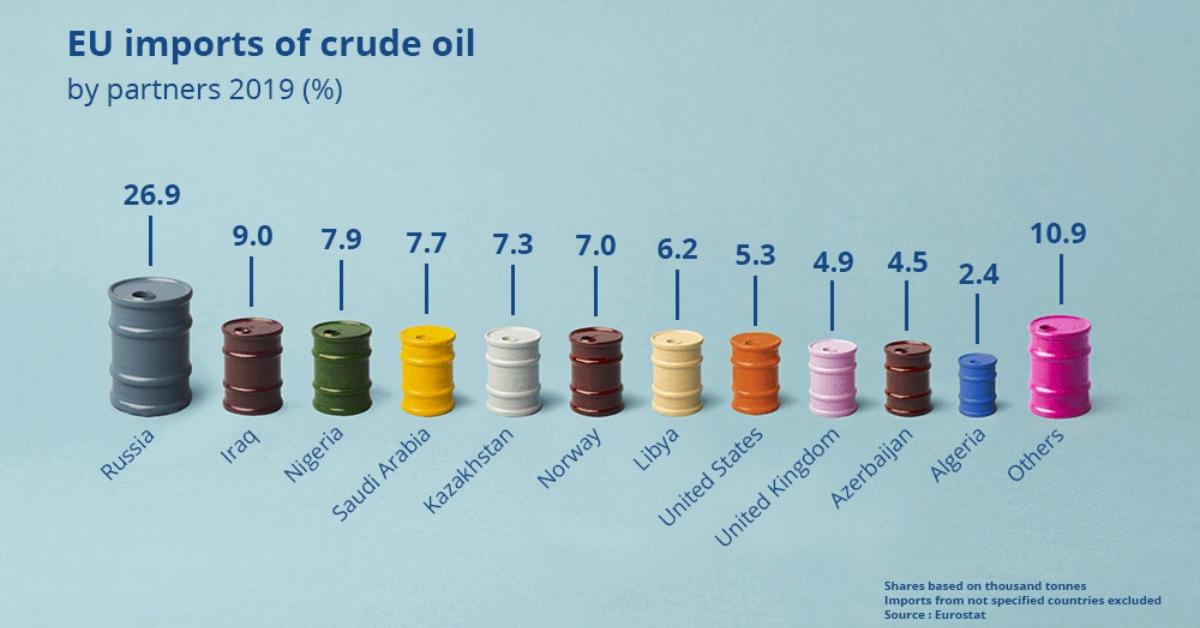 Article continues below advertisement
"We must become independent from Russian oil, coal and gas," Ursula von der Leyen, the commission's president, said in a news release. "We simply cannot rely on a supplier who explicitly threatens us."
Russia supplies Europe with 45 percent of its natural gas.
Under the EU plan to cut its dependency on Russia, it would start by finding alternative suppliers for natural gas. According to the IEA (International Energy Agency), Russia supplied the EU with about 45 percent of its natural gas in 2021. The EU would look to countries such as the U.S., Qatar, and Japan to get gas from instead, the commission says.
Article continues below advertisement
Russia's unprovoked invasion of Ukraine, skyrocketing fuel prices, and threats by Russia to place an embargo on energy imports to Western countries prompted EU officials to start looking at alternatives to Russian supplies.
Renewable energy can help cut Europe's dependence on Russia.
Besides diversifying its suppliers, the commission also said it would increase its reliance on renewable energy sources and encourage energy efficiency measures in European homes.
Article continues below advertisement
Climate change policies the EU is currently negotiating would cut gas usage by 30 percent by 2030, Reuters reports. The commission is also looking at tripling its energy capacity from wind and solar energy.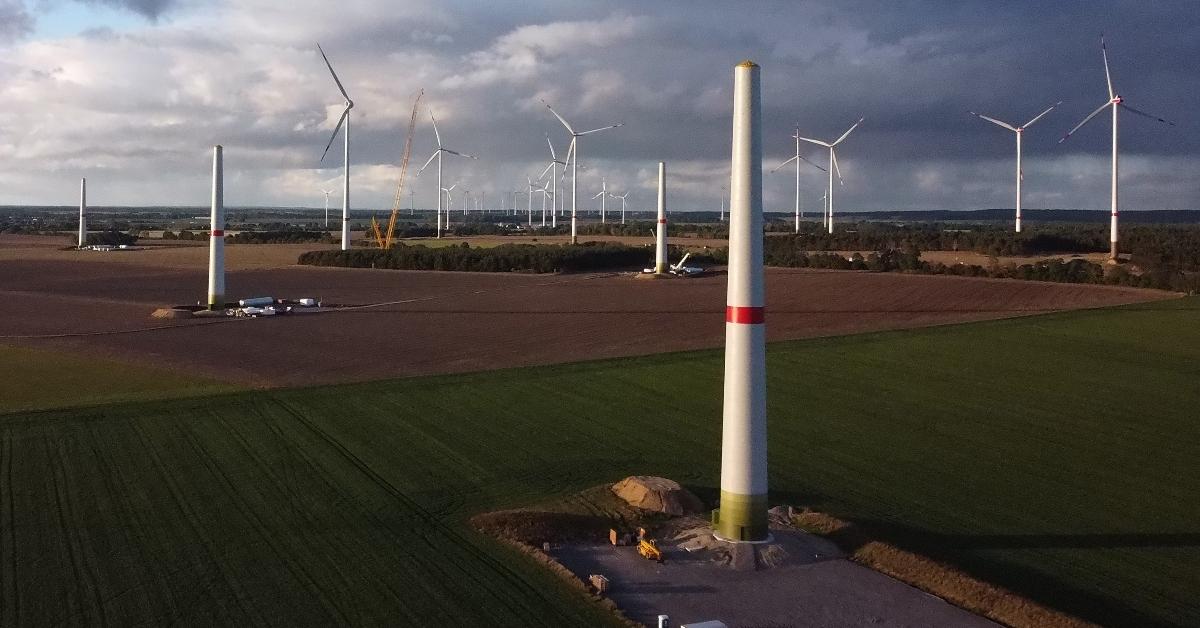 Article continues below advertisement
The EU encourages citizens to take energy-efficient measures.
Commissioners said Europeans could help reduce the need for Russian oil by taking specific energy-efficient measures in their homes, such as turning down the thermostat, replacing gas boilers, and renovating homes to be more energy-efficient. Turning down the thermostat by just one degree could save 35 bcm of natural gas, the commission said.
"The quicker we switch to renewables and hydrogen, combined with more energy efficiency, the quicker we will be truly independent and master our energy system," von der Leyen said in a statement.
Article continues below advertisement
To ensure that supply challenges don't increase energy costs, the commission will require EU countries to have at least 90 percent of the gas in storage by October 1 of every year. A legislative proposal on the requirement is set to be presented in April.
Article continues below advertisement
Hungary needs Russian oil and gas, the prime minister says.
Some European leaders have voiced concerns over an EU move away from Russian oil and natural gas imports. In a recent press conference, Hungarian Prime Minister Viktor Orbán said that Hungary would be "disproportionately burdened" by sanctions against Russia because 85 percent of all gas and 64 percent of the oil consumed in the country comes from Russia.
"I have made it clear that we cannot follow the example of the United States," Orbán said. "We still need the gas and oil that comes from Russia."