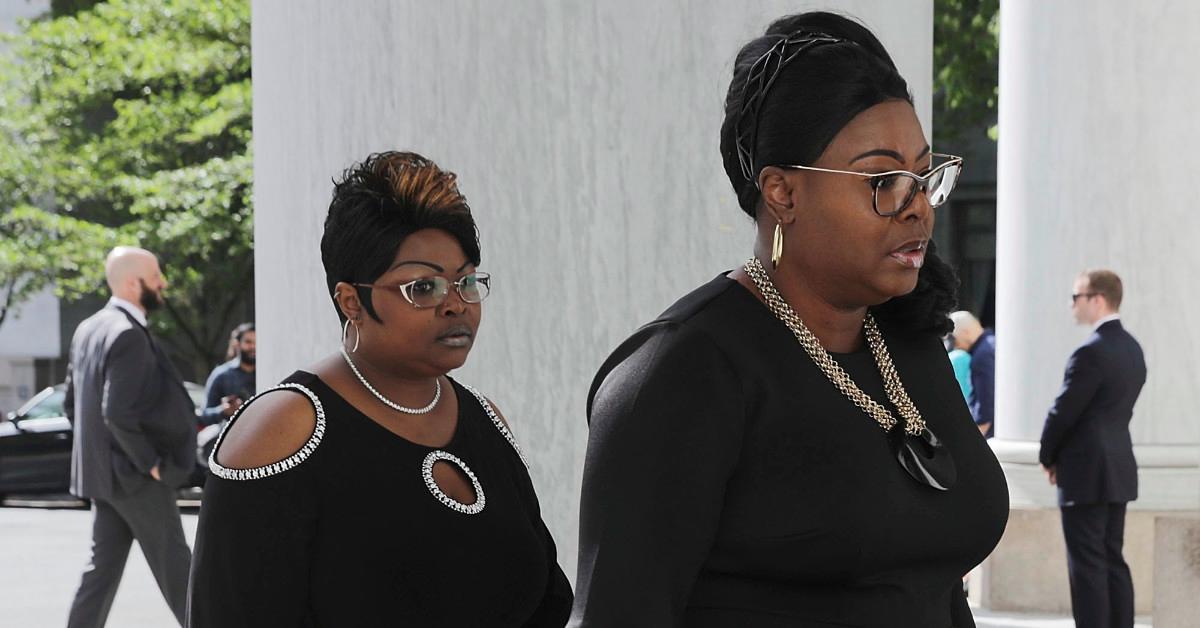 Why Trump Supporters Diamond and Silk Disappeared From Fox News
By Dan Clarendon

Apr. 8 2022, Published 3:05 p.m. ET
If you caught Jimmy Kimmel's monologue on Jimmy Kimmel Live on Thursday, April 7, you might be wondering what happened to Diamond and Silk, the MAGA-inclined social media personalities Kimmel name-dropped as he talked about his clash with Rep. Marjorie Taylor Greene (R–Ga.).
Article continues below advertisement
In case you missed that "brouhaha," Greene said she reported the late-night host to the police after he said "Where is Will Smith when you need really him?" in reference to Greene calling three Republican senators "pro-pedophile" for their support of Judge Ketanji Brown Jackson's nomination to the Supreme Court.
Kimmel said on Thursday that he had also gotten mean tweets from Diamond and Silk—"which hurts because you know I'm a big fan," Kimmel added, factitiously. So where are those sisters now?
Fox News reportedly cut ties with Diamond and Silk over their coronavirus claims.
Lynette "Diamond" Hardaway and Rochelle "Silk" Richardson started making regular appearances on Fox News after supporting Donald Trump on social media in the lead-up to the 2016 presidential election. And the sisters got their own weekly show, Diamond and Silk, on the Fox Nation streaming service in November 2018.
Article continues below advertisement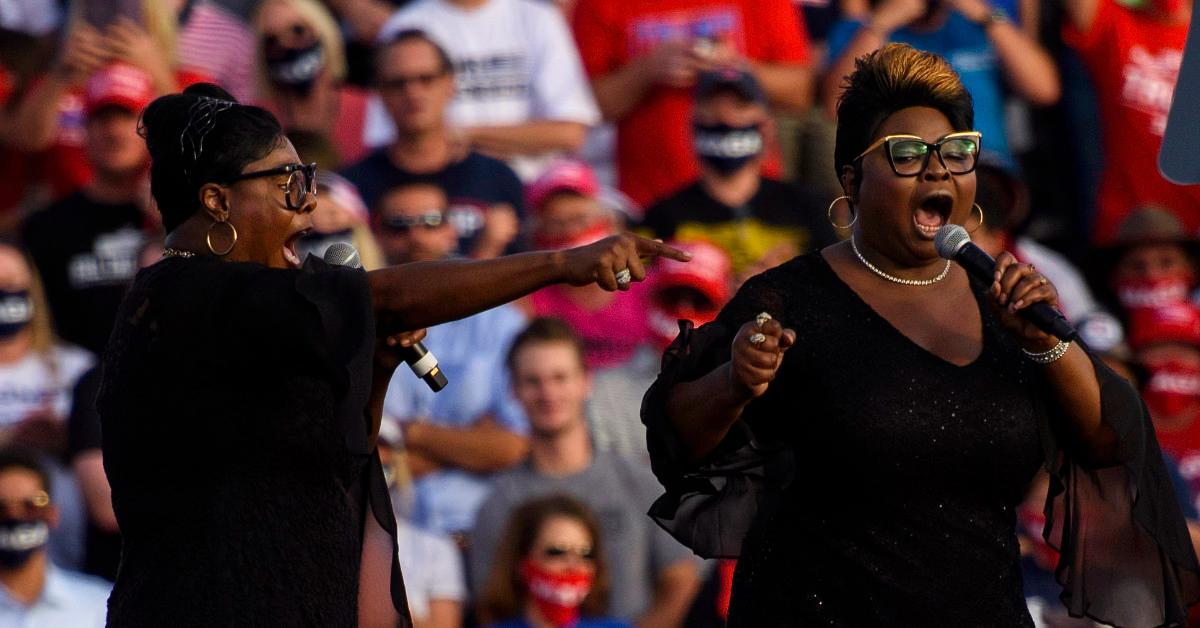 But a year and a half later, in April 2020, The Daily Beast reported that Fox News had cut ties with the sisters after they pushed coronavirus-related conspiracy theories and disinformation. That report came after Diamond asked if COVID-19 was being "deliberately spread" and Silk claimed the virus was "man-made" and wondered whether the World Health Organization had a "switch" to turn the virus on and off.
Article continues below advertisement
"After what they've said and tweeted, you won't be seeing them on Fox Nation or Fox News anytime soon," a source told The Daily Beast at the time.
Diamond and Silk joined Newsmax in August 2020—and they've continued making outlandish statements.
In August 2020, a few months after their Fox News exile, Diamond and Silk got a show on the conservative TV outlet Newsmax, Diamond and Silk Crystal Clear.
In a statement at the time, Newsmax Media CEO Chris Ruddy said the sisters "are the cutting edge of political opinion on cable news today—honest, patriotic, sometimes controversial, and always entertaining."
Article continues below advertisement
And the controversy hasn't abated since. During an interview on Real America's Voice in March 2021, Diamond and Silk pushed for the U.S. military to remove President Joe Biden from office, according to Newsweek.
"I wish that the military would step in and take over, because we got three people that call themselves the most powerful people that supposed to be in charge," Diamond said at the time. "Larry, Curly, and Moe need to go somewhere and sit down, allow the military to take over from here because these people gonna bankrupt this whole country and gonna have us living in danger and a disaster."
A week later, the sisters suggested in another Real America's Voice interview that Biden wasn't actually president. "Who is running our country? When I looked up there on that White House earth cam, I don't see no snipers on the White House, and the White House looked clearly empty to me," Diamond said at the time.
As Newsweek reported at the time, QAnon supporters also theorize that Biden isn't president and that the White House is empty, despite overwhelming evidence to the contrary.