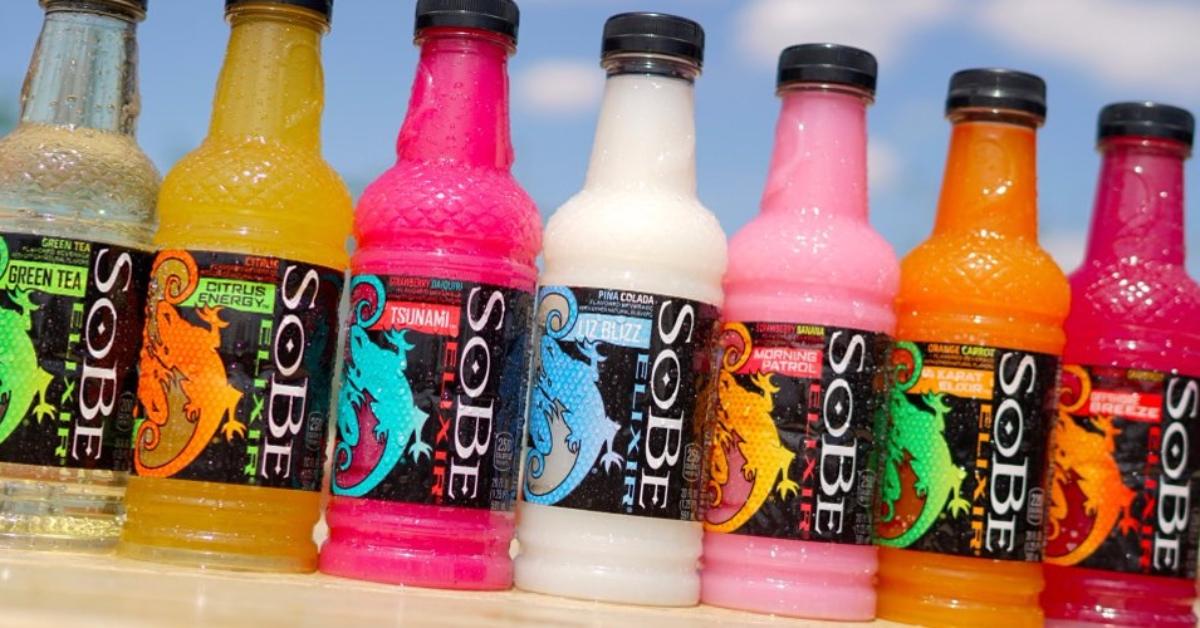 Craving a SoBe Drink? Where to Find the Once Popular Beverage
Have no fear, SoBe drinks are still here, but your favorite might be one of over 23 product flavors that the company has discontinued.
Where have SoBe drinks gone? If you're like dozens of Twitter users who have been flooding the platform seeking answers to this looming question, rest assured as we have some answers for you. SoBe drinks, once a popular beverage brand that carried multiple fruitful flavors, seems to have completely disappeared from the market.
Article continues below advertisement
Article continues below advertisement
If you've been on the hunt for a SoBe drink, you may still be able to find one if you're lucky. The brand, which was founded in 1995 and is owned by PepsiCo, still has a functional website that features its current line of beverages — SoBe Elixir, though they can't be purchased directly from the site (bummer). But, if you're adamant about finding SoBe drinks, there still may be a way.
Keep reading to find out where you can find SoBe drinks.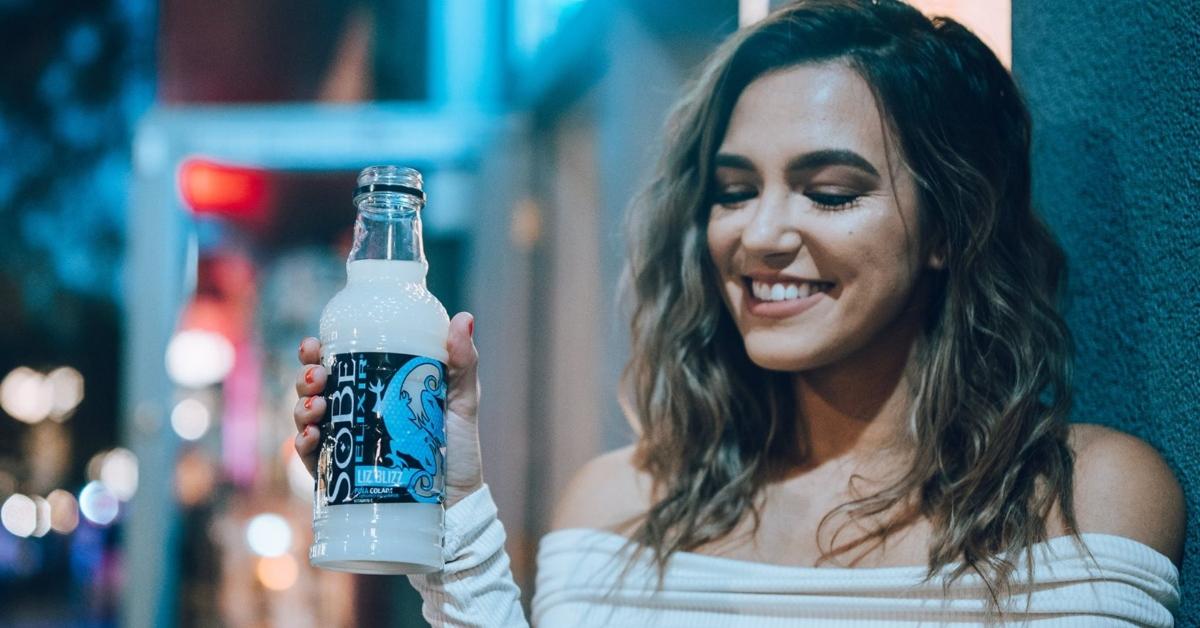 Article continues below advertisement
Twitter users (and everyone else) want to know what happened to SoBe drinks.
For several years now, Twitter users have been asking what happened to their favorite SoBe flavors of Lifewater, Elixir, Teas, and Lizard Milk.
"@pepsi Hey did you guys discontinue Sobe Lifewaters? None of the grocery stores near me in Dayton, Ohio sell it anymore and if they've been discontinued, that will sadden me greatly!! I spent almost $50/month on the Yumberry Pomegranate alone! I can't find your reply anymore..," tweeted @Squeener97 in 2019.
His initial tweet was followed by numerous others looking for their favorite flavors.
Article continues below advertisement
Article continues below advertisement
The SoBe website has a product locator.
Officials with Pepsi Co., which has owned the SoBe brand since 2000, suggest that drink fans check the product locator on its website. Although the brand hasn't been discontinued altogether, "local availability can vary."
Article continues below advertisement
"We're working diligently to keep products readily available to our consumers. Please consider using home delivery or grocery pickup options through your local stores if available. Many of our products are also available in e-commerce if you'd prefer to order online," the SoBe website states in its frequently asked questions.
Article continues below advertisement
Article continues below advertisement
SoBe drinks may still be available online.
While some SoBe products were being sold on Amazon, for instance, the e-commerce giant had a 12-pack of 20-ounce bottles on Amazon for $18 and a 12-pack of SoBe Elixir for $35, many of those listings don't appear to be active anymore. But, if there are any companies that still have some SoBe products on hand they need to get rid of, they may turn to Amazon to sell them.
At one point, Walmart also had some flavors of the SoBe Water and Elixir available, mainly online through its third-party sellers. However, in-store availability is another story.
Article continues below advertisement
Article continues below advertisement
SoBe was inspired by South Beach, Fla.
SoBe got its start in 1995 when founders John Bello and Tom Schwalm wanted to recreate the vibe of South Beach, Fla., in a drink. The first product of the South Beach Beverage Company was the SoBe Black Tea 3G, which contained ginseng, guarana, and ginkgo.
Article continues below advertisement
SoBe was at the forefront of energy and vitamin-infused drinks that attracted Pepsi's attention. Pepsi bought the company in 2000.
Will SoBe last?
SoBe products might be hard to find, though there may still be a handful of beverages floating around out there. How long they will be available? That's uncertain. While SoBe still has its social media accounts, the company hasn't been active for years. The last Twitter post was in 2016 and the last Facebook posts were in December 2017.