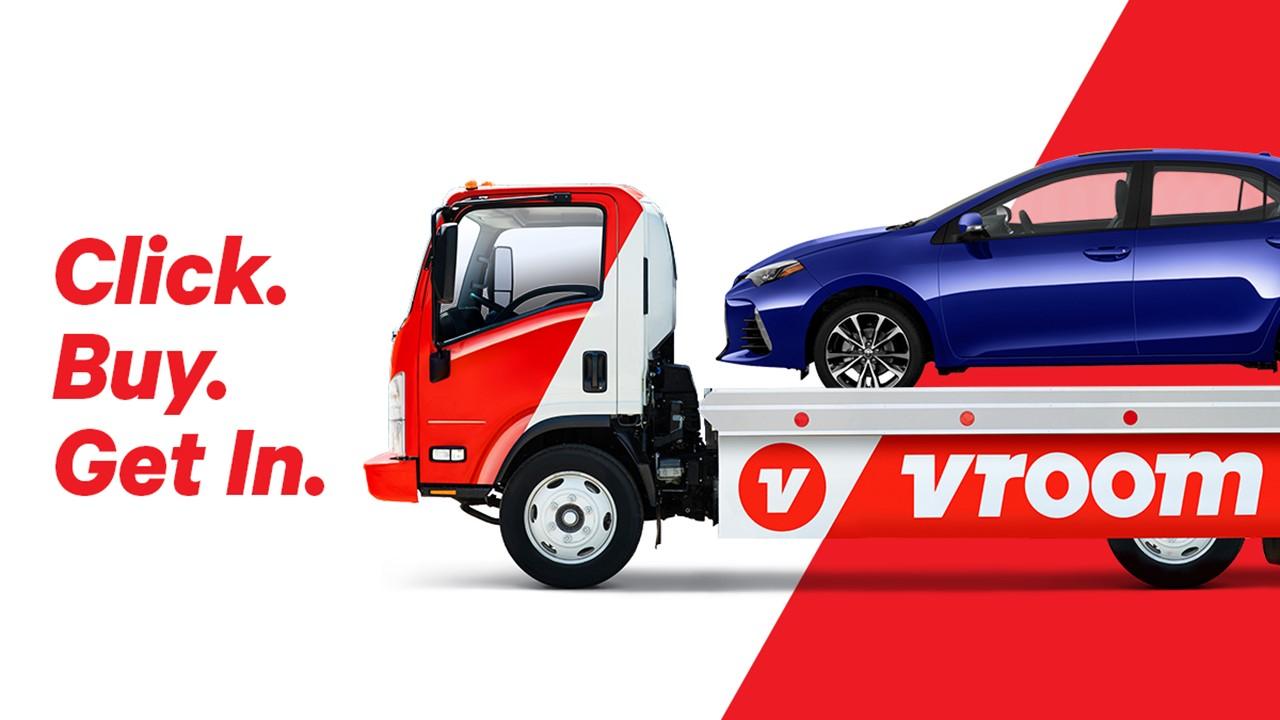 Vroom Is a Good Stock to Buy, Lower Price Right Now
Vroom (VRM) stock fell 28 percent on March 4 and was trading lower in pre-market trading on March 5. So far, the stock has fallen 23 percent in 2021. What's the forecast for Vroom stock in 2021? Is it a good stock to buy or will it fall more from these levels?
Article continues below advertisement
Vroom went public in 2020 during a red-hot year for the U.S. IPO market. The company priced its share at $22, which was above its original price range. The stock doubled on the listing. It made a record high of $75.49 in September 2020, but fell to a 52-week low of $29.70 on March 4. Overall, the stock is down 58 percent from its 52-week highs.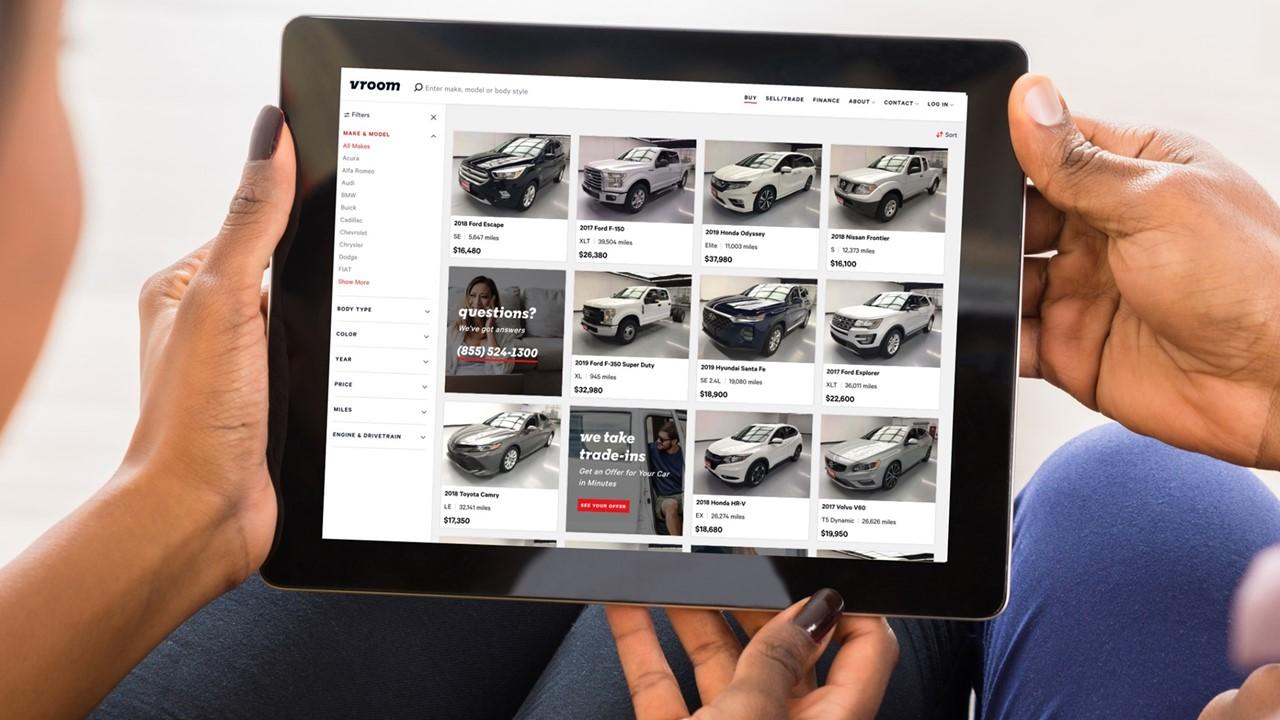 Article continues below advertisement
Why Vroom stock is falling
There has been a broad-based sell-off in tech and growth companies, especially those that listed over the last year. In Vroom's case, its dismal fourth quarter and even disappointing guidance for the first quarter added fuel to the fire. While the company's revenues were slightly ahead of the estimates in the fourth quarter, it reported a wider-than-expected loss.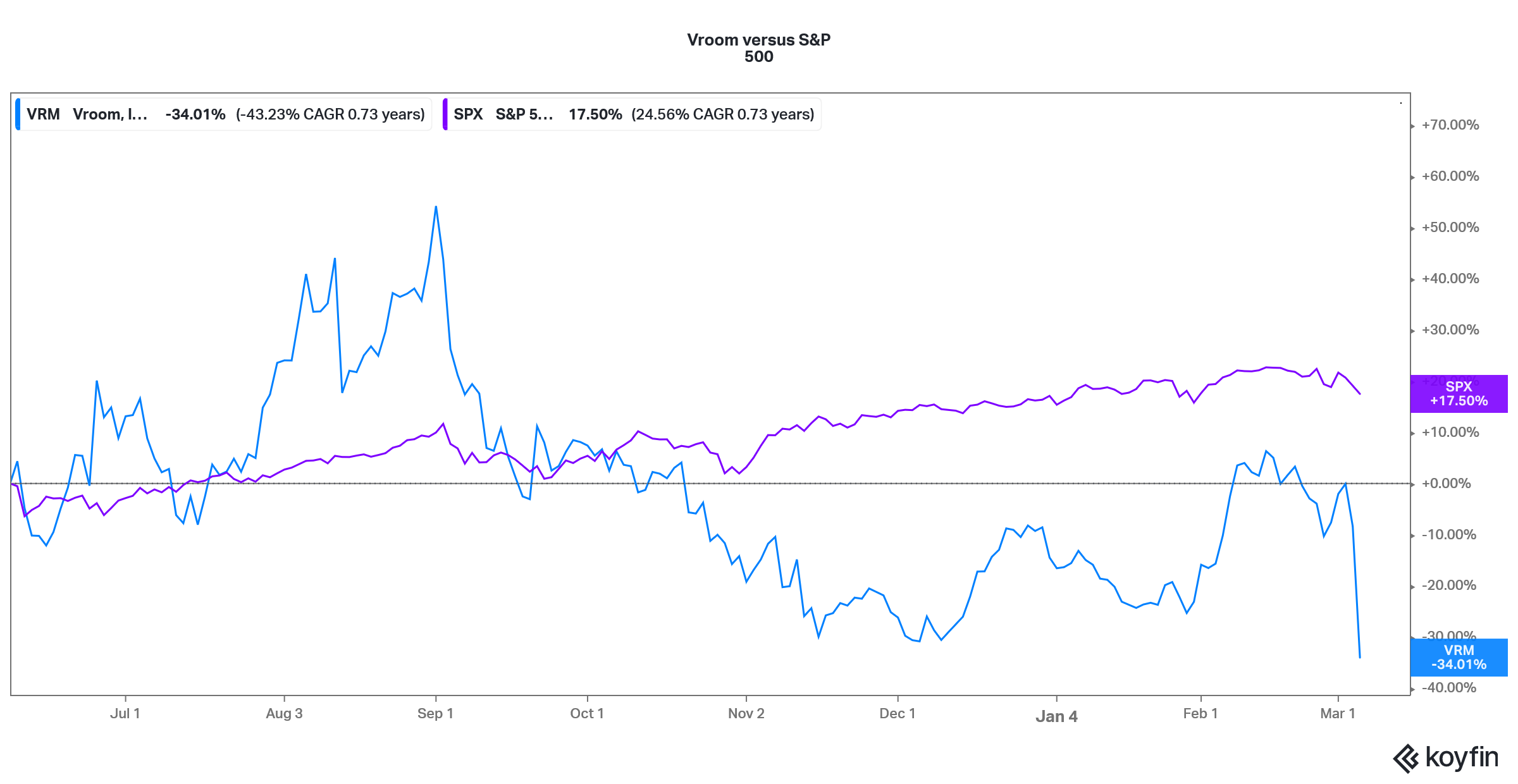 Article continues below advertisement
In the first quarter of 2021, the company expects to post an adjusted loss per share between $0.61 and $0.70, which is almost double the $0.39 loss per share that analysts were forecasting. The company also pointed to operational bottlenecks.
Vroom's staff shortage and inventory writedown
During the earnings call, Vroom noted that a shortage of sales and support staff had a negative impact on its sales in the quarter. The company had to write down its inventory in the quarter due to aging. The writedown took a toll on the fourth-quarter earnings.
Article continues below advertisement
Vroom is adding more personal to propel its sales and clear the bottlenecks arising from the staff shortage. However, that would also mean more costs for the online used car seller. Although the company expects its gross profits to remain weak in the first quarter, it expects them to triple this year compared to 2020.
Vroom's stock forecast
According to the estimates compiled by MarketBeat, Vroom has a consensus target price of $56.92, which is a premium of 80 percent over the current prices. The stock's lowest and highest target price is $43 and $70, respectively. After the sell-off, VRM stock is now trading even below its street low target price.
Article continues below advertisement
Among the 17 analysts covering the stock, 12 recommend a buy, while three recommend a hold. Two analysts recommend a sell for Vroom stock. After Vroom's dismal fourth-quarter earnings and guidance, several brokerages including Truist, Stifel Nicolaus, Wedbush, Jefferies, JMP Securities, and Piper Sandler lowered their target prices.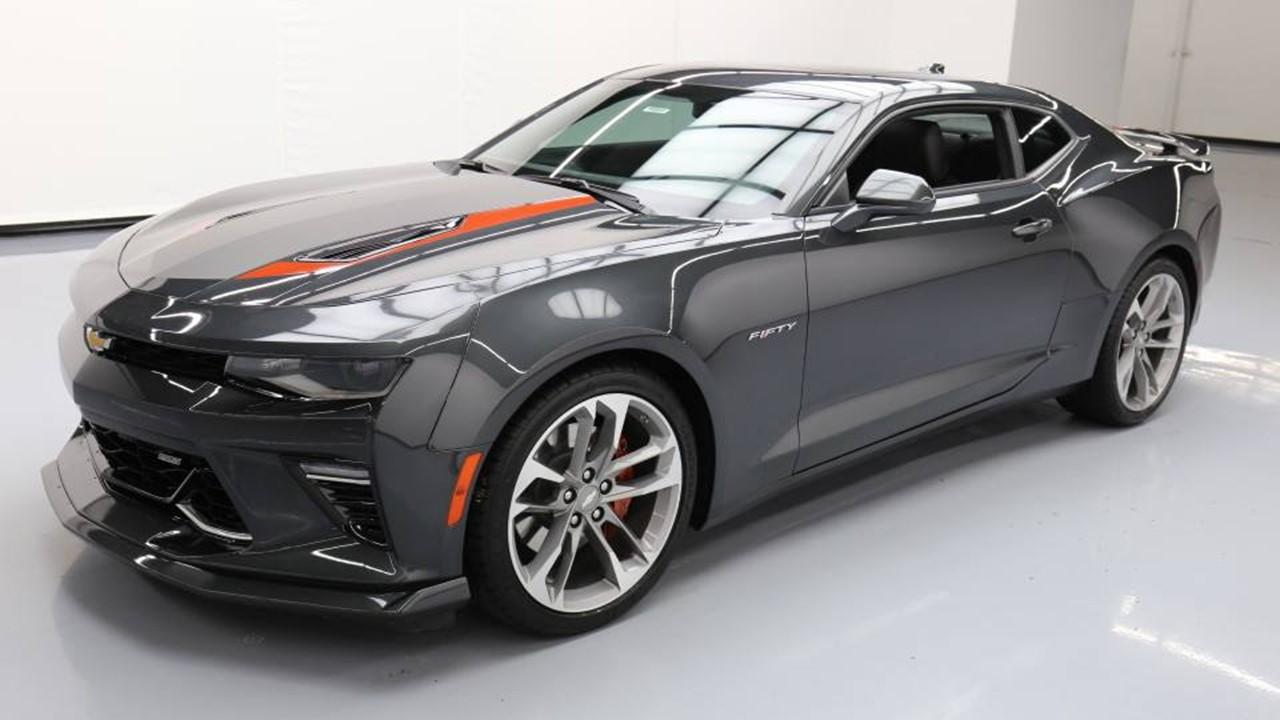 Article continues below advertisement
The most notable cuts in VRM's target prices came from Piper Sandler, which lowered the stock's target price from $75 to $60. Stifel Nicholas cut its target price by $10 to $55. Piper Sandler has an overweight rating on VRM, while Stifel Nicholas has a buy rating.
VRM is good stock to buy
VRM is a play on the online used car market, which has a positive outlook. The used car market in the U.S. was 40.8 million units in 2019, which is double the 17 million units for new cars. Like many other products, the market for used cars is also moving online where Vroom is nicely placed.
Article continues below advertisement
A McKinsey report found that the used car market is much less cyclical compared to the new car market. Also, used car buyers tend to spend 40 percent more time online researching compared to new car buyers.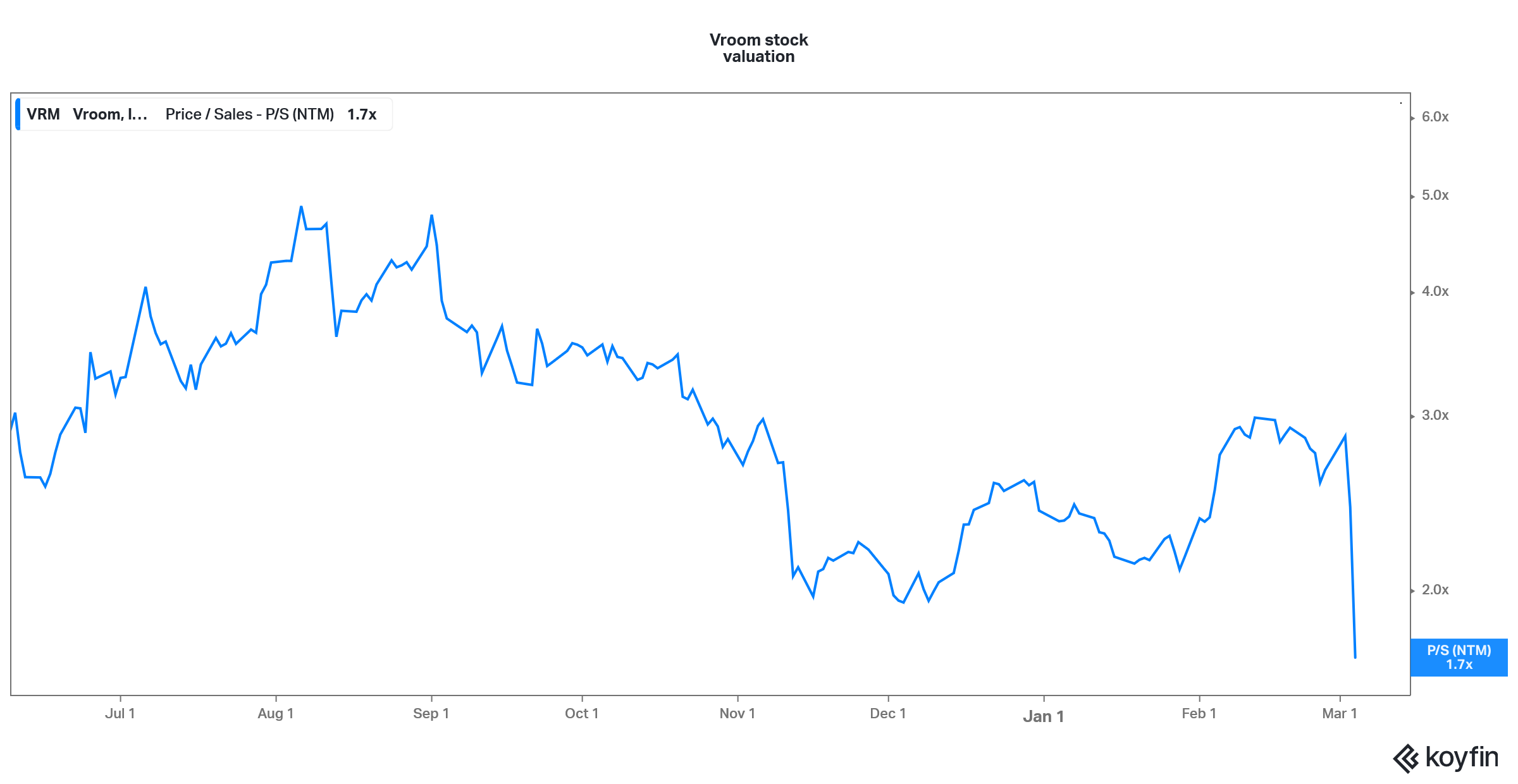 Article continues below advertisement
While the used car industry, especially the online marketplace, has bright prospects, we also need to dive into Vroom's valuation. After the massive fall, Vroom stock now trades at an NTM price-to-sales multiple of 1.7x, which is the lowest multiple since the company went public. The multiple peaked near 5x in August 2020.
Overall, Vroom looks like a good stock to buy. While the stock has fallen sharply after its earnings miss and was trading over 3 percent lower in pre-market trading on March 5, the crash looks like a good opportunity to buy the stock at lower price levels.