Why Is VGAC Falling Before the 23andMe Merger, and Should You Buy It Now?
Focus on the VGAC–23andMe merger date has increased amid pressure on SPAC stocks with pending deals or no targets.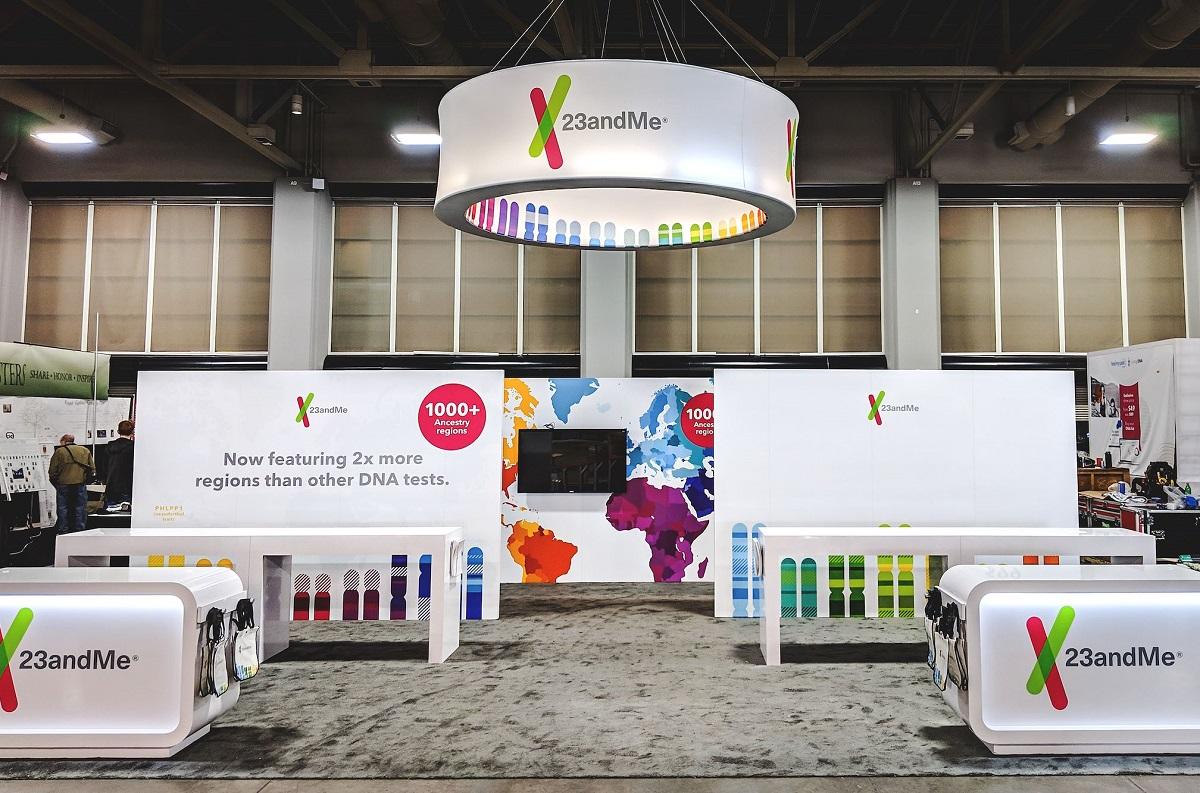 Consumer DNA test provider 23andMe is going public through the VG Acquisition Corp (VGAC) SPAC (or black-check company). 23andMe's public market debut should expand the options for investors interested in biotech stocks, many of which have been doing well lately. When is the VGAC SPAC–23andMe merger date, and should you buy the stock now?
Article continues below advertisement
Article continues below advertisement
VGAC is sponsored by billionaire Richard Branson's Virgin Group, whose other blank-check companies are Virgin Group Acquisition II (which raised $330 million in Feb. 2021) and Virgin Group Acquisition III (which filed in Mar. 2021 to raise $500 million). VGAC raised more than $500 million in its Oct. 2020 IPO. In a deal valuing it at $3.5 billion, 23andMe agreed to merge with the Branson-backed SPAC.
When is the VGAC SPAC–23andMe merger date?
VGAC and 23andMe announced their merger agreement on Feb. 4. The parties aim to close the transaction before the end of June. Now that boards on both sides have approved the deal, VGAC stock investors just need to approve it through a vote.
Article continues below advertisement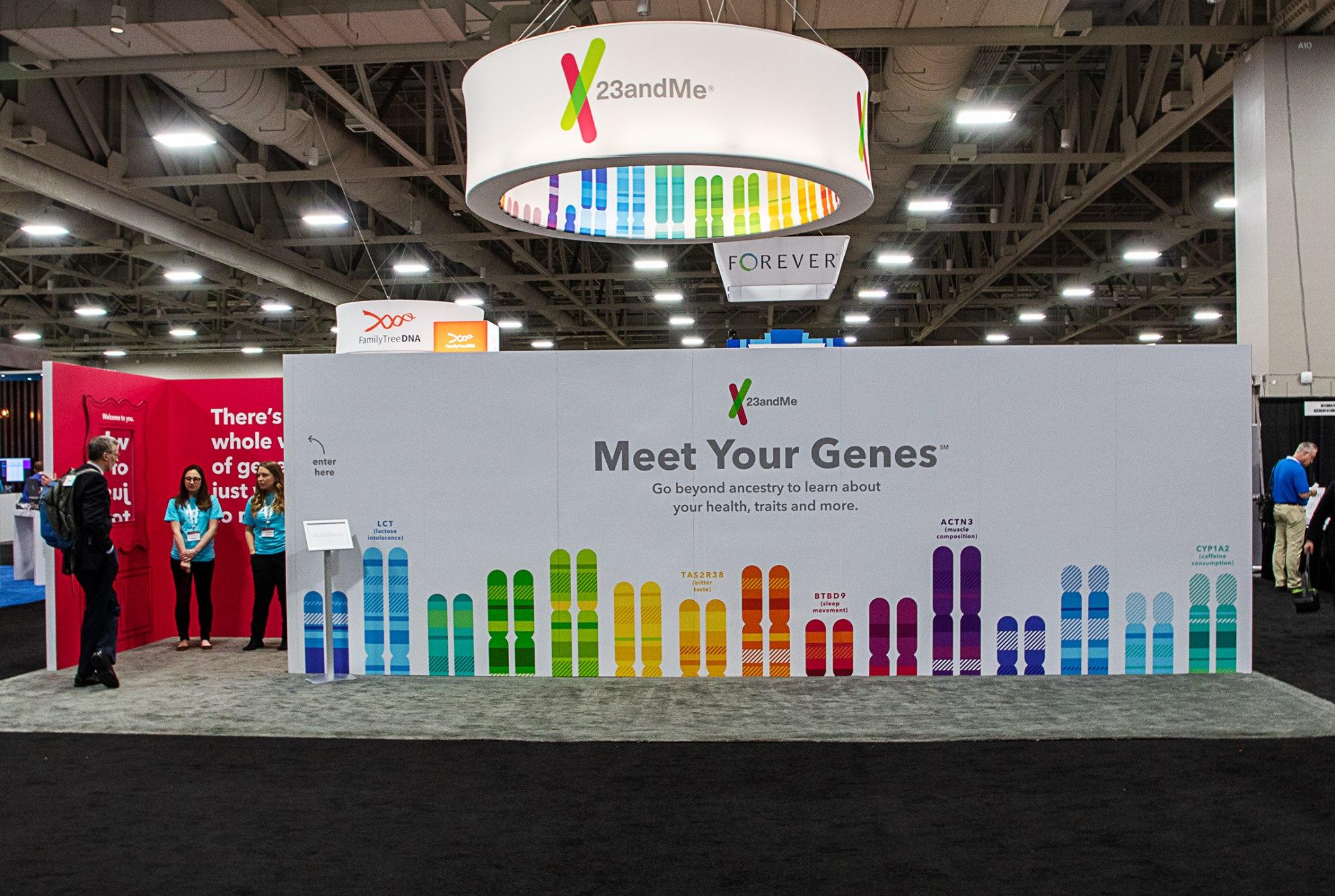 When is the VGAC merger voting date?
VGAC hasn't yet announced the date for the special shareholder vote meeting. If VGAC stock investors vote to approve the deal, the transaction will closely almost immediately and 23andMe stock will trade under a new ticker symbol, "ME".
Article continues below advertisement
Article continues below advertisement
23andMe would then receive around $760 million in cash, comprising about $510 from VGAC's IPO and $250 million from PIPE transactions. The PIPE investors include Fidelity funds, Foresite Capital, Altimeter Capital, and Casdin Capital. Including its own cash, 23andMe will have more than $980 million to invest in future growth.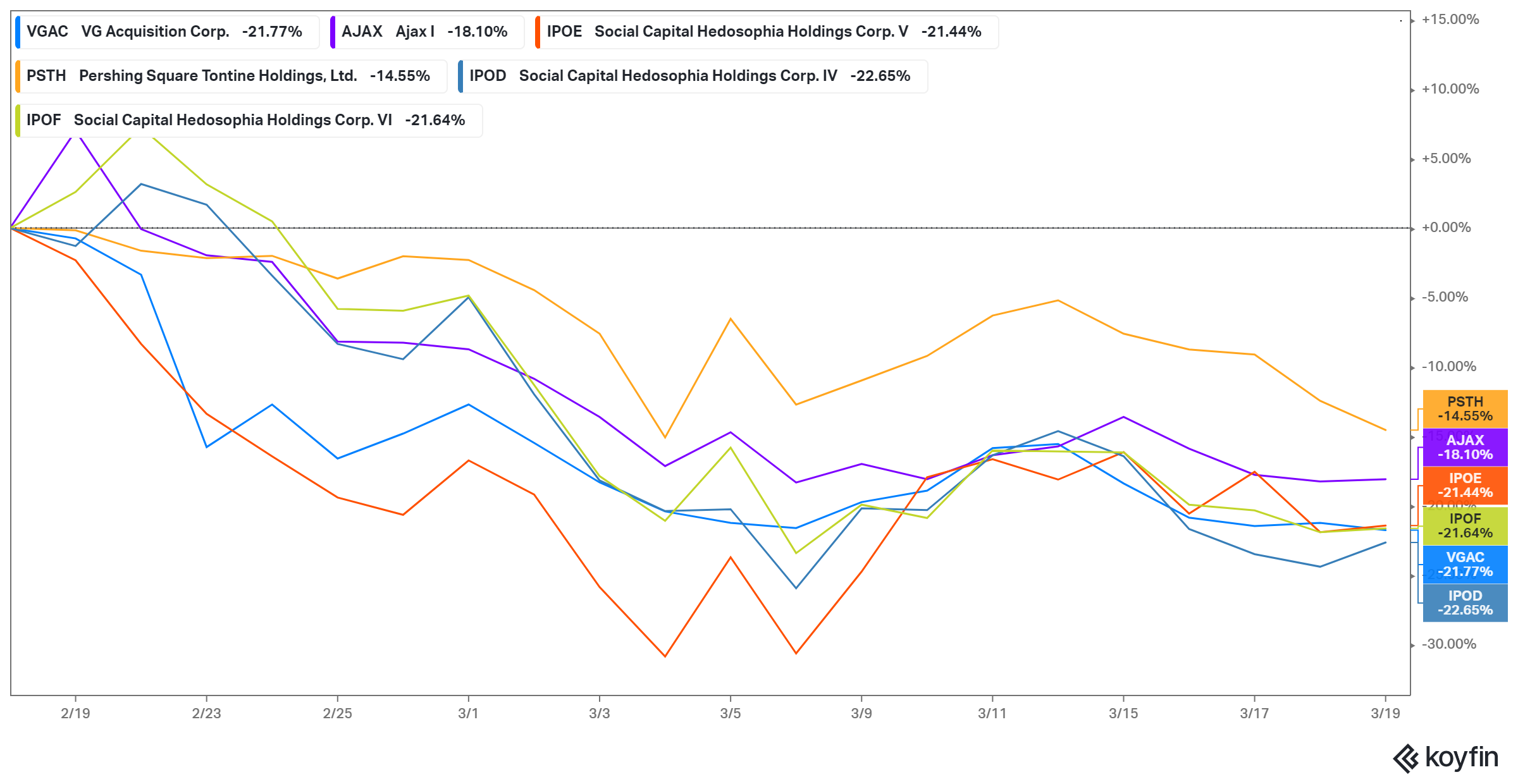 Article continues below advertisement
Why is VGAC stock falling before the 23andMe merger date?
VGAC stock has fallen 7 percent in the past week and 20 percent in the past month. There appears to be nothing specifically negative driving investors from VGAC stock. Instead, some broader factors seem to be affecting it.
Article continues below advertisement
SPAC stocks are generally speculative until a merger is closed, and there's been a sell-off among SPACs that haven't yet closed a merger. In the past month, AJAX, the SPAC taking used-car seller Carzoo public, has fallen 18 percent, and the SoFi IPOE, Payoneer FTOC, and Paysafe BFT SPACs have seen their stocks fall 21, 14, and 8 percent, respectively. Bill Ackman's PSTH and Chamath Palihapitiya's IPOD and IPOF are down at least 15 percent.
Article continues below advertisement
VGAC stock may also be a victim of speculation over interest rates as bond yields rise. Tech stocks have taken a hit as investors favor financial stocks amid higher yields.
What's the outlook for 23andMe?
The growing interest in understanding genealogy and risk of developing inherited diseases bodes well for genetic test providers like 23andMe. The global consumer genetic testing market, expanding more than 20 percent annually, is on track to grow to $4.7 billion by 2025 from $1.3 billion in 2018.
Article continues below advertisement
Article continues below advertisement
23andMe generated revenue of $305 million in 2020, and it expects that to grow to $400 million by 2024. Its gross profit margin is also improving, and is forecast to grow to 58 percent by 2024 from 45 percent in 2020. Moreover, 23andMe is expanding into therapeutics, where there's still significant unmet need.
Should you buy VGAC stock now?
VGAC stock looks cheap at less than $11 per share and 40 percent off its recent high. Many premerger SPAC stocks are trading at a hefty premium to their listing price.
Article continues below advertisement
Furthermore, 23andMe is profitable, and its growth prospects look exciting as the FDA approves more of its products. The company has also only entered a handful of countries, so it has a massive untapped international opportunity.
VGAC stock investors will own about 14 percent of 23andMe once the merger closes. Virgin Group boss Branson said the genetic testing company was a careful pick for VGAC, which selected it from among hundreds of potential targets. Branson's track record as an entrepreneur is another solid reason to bet on 23andMe—Virgin Galactic (SPCE) stock has gained more than 200 percent in the past year.