Should You Add Some Uranium Mining Stocks to Your Portfolio?
As the world transitions from fossil fuels to renewable and clean energy, uranium mining stocks and ETFs can add value to your portfolio.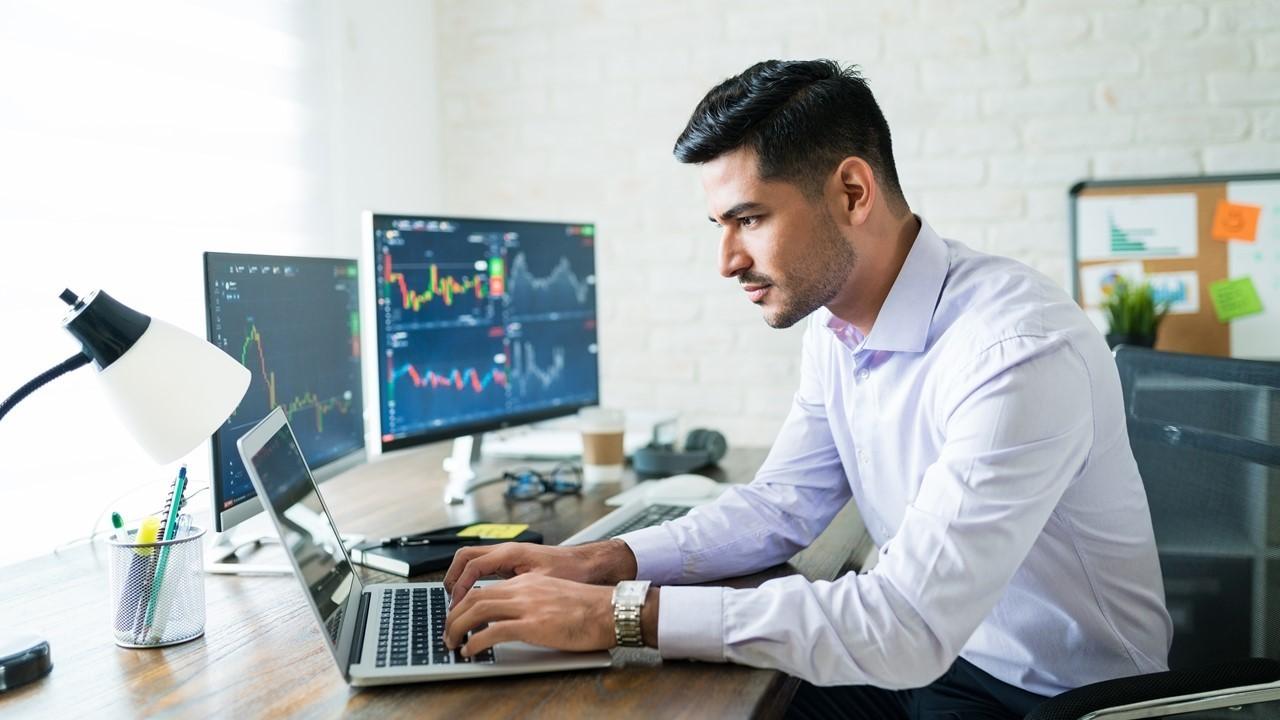 Uranium mining stocks have risen sharply since Joe Biden became the 46th U.S. president. The rally in uranium stocks is part of a broader uptrend in clean energy stocks. Which are the best uranium stocks that you can buy? Are there any ETFs that give you exposure to the sector?
Article continues below advertisement
Article continues below advertisement
Stocks across solar energy, electric vehicles, fuel cell energy, and electric vehicle charging have rallied on hopes of a favorable policy environment under the Biden administration. Biden has rejoined the Paris Climate Deal. The administration also intends to replace the government fleet with zero-emission vehicles.
Article continues below advertisement
Joe Biden's climate plan
Under his climate plan, Biden talked about identifying "the future of nuclear energy." The energy plan says that "Biden will support a research agenda through ARPA-C to look at issues, ranging from cost to safety to waste disposal systems, that remain an ongoing challenge with nuclear power today." ARPA-C refers to the Advanced Research Projects Agency, which Biden intends to establish. It would be a cross-agency organization focused on climate.
Outlook for uranium and nuclear energy
Since most of the uranium goes into nuclear energy generation, the outlook for uranium and uranium mining stocks depends on nuclear power generation. Those who criticize EVs (electric vehicles) point out that they aren't zero-emission and only shift air pollution from the vehicle to power plants.
Article continues below advertisement
Article continues below advertisement
Indeed, a country's electric cars are only as environmentally friendly as electricity generation. Using coal and fossil fuel-based power plants adds to pollution. Here's where nuclear power could help.
As EVs gain traction globally, it would lead to higher electricity demand. Some of the electricity would also come from new nuclear power plants that would boost the demand for uranium and increase revenues for uranium mining companies.
Article continues below advertisement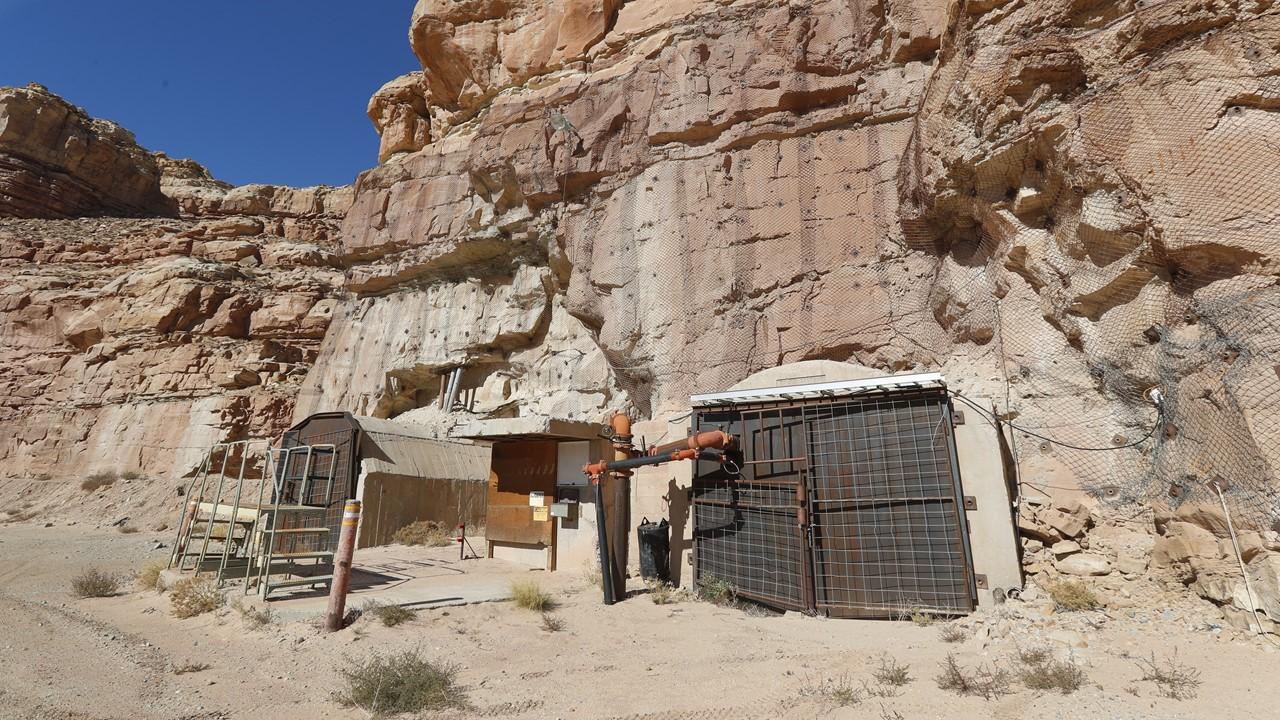 Article continues below advertisement
The U.S. wants to build a uranium reserve
Last year, U.S.-based uranium miners got a boost when both the houses of Congress passed the omnibus appropriation bill that talks about building a $75 million uranium reserve. Currently, the country imports most of its uranium needs.
Article continues below advertisement
Uranium mining companies in the U.S.
There are three uranium mining companies in the U.S.
Energy Fuels Inc. (UUUU)
Uranium Energy Corporation (UEC)
Ur‐Energy (URG)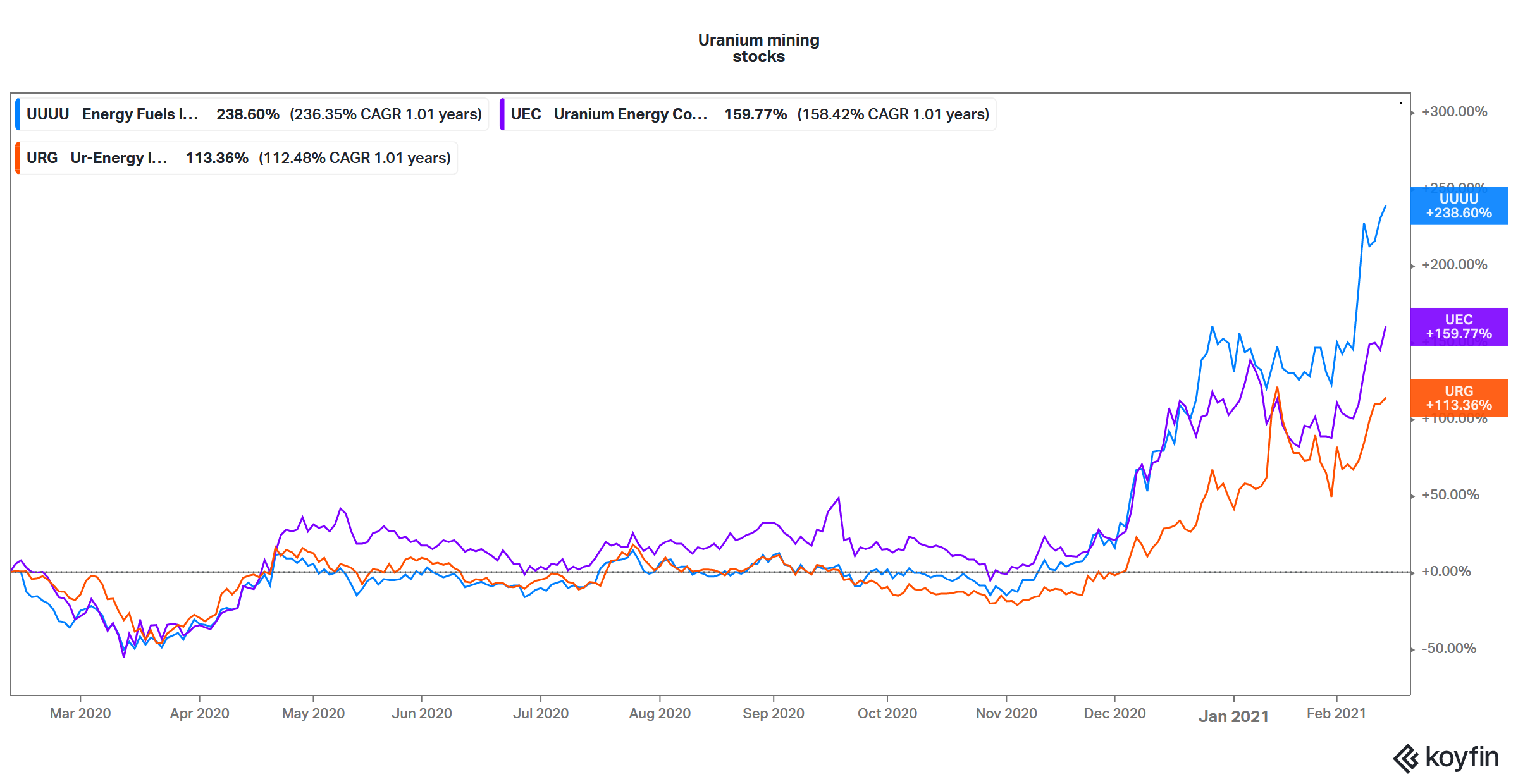 Article continues below advertisement
Article continues below advertisement
Energy Fuels is the largest uranium miner in the U.S. The stock has gained 236 percent over the last year. UEC and URC have gained 160 percent and 113 percent, respectively, during the same period. Since the stock prices have surged without any commensurate increase in earnings, uranium mining stocks' valuation multiples have expanded.
For example, Energy Fuels trades at an LTM (last-12-month) price-to-sales multiple of 273x, which is way above its historical multiples. Before 2019, the stock was trading at single-digit price-to-sales multiples. All of the companies in the clean energy ecosystem have seen a valuation rerating. Markets are factoring in higher sales over the next decade and not valuing these stocks on near-term earnings.
Article continues below advertisement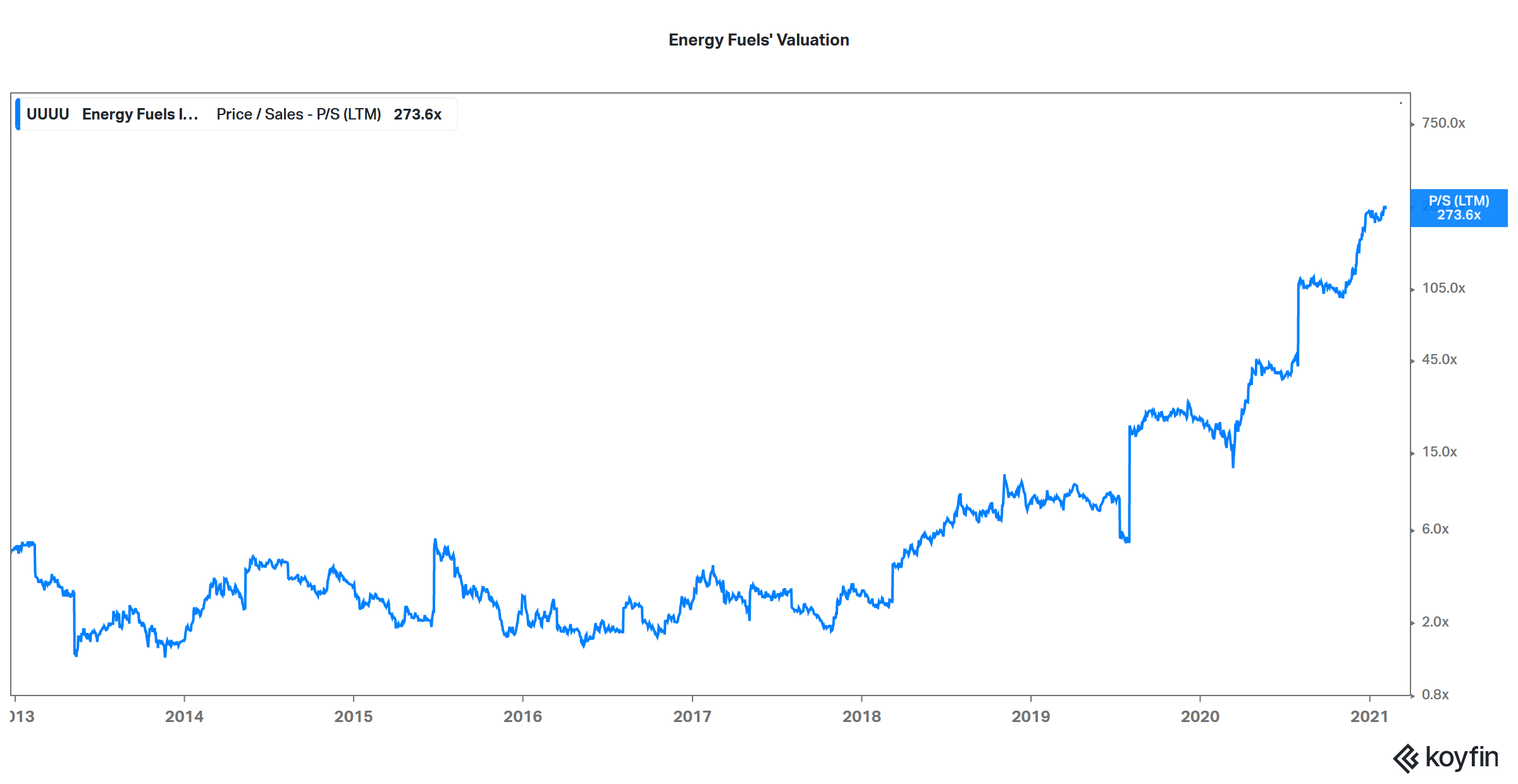 Article continues below advertisement
Uranium mining ETFs
ETFs are a good investment vehicle, especially for those who either lack the skills or time to research individual stocks. Even Berkshire Hathaway chairman and legendary value investor Warren Buffett advocate investing in S&P 500 ETFs. Talking of uranium ETFs, there are three that you can choose from, including:
the Global X Uranium ETF (URA)
the North Shore Global Uranium Mining ETF (URNM)
the VanEck Vectors Uranium+Nuclear Energy ETF (NLR)
URA has assets of $243 million with an average volume of around 450,000. URNM has about $47 million in assets and the average volume is under 50,000. NLR's assets are only about $18 million, while the average volume is less than 2,000, which makes it very illiquid. When choosing the best ETF, it's important to look out for liquidity. Low liquidity leads to higher bid-ask spreads and increases the impact cost.