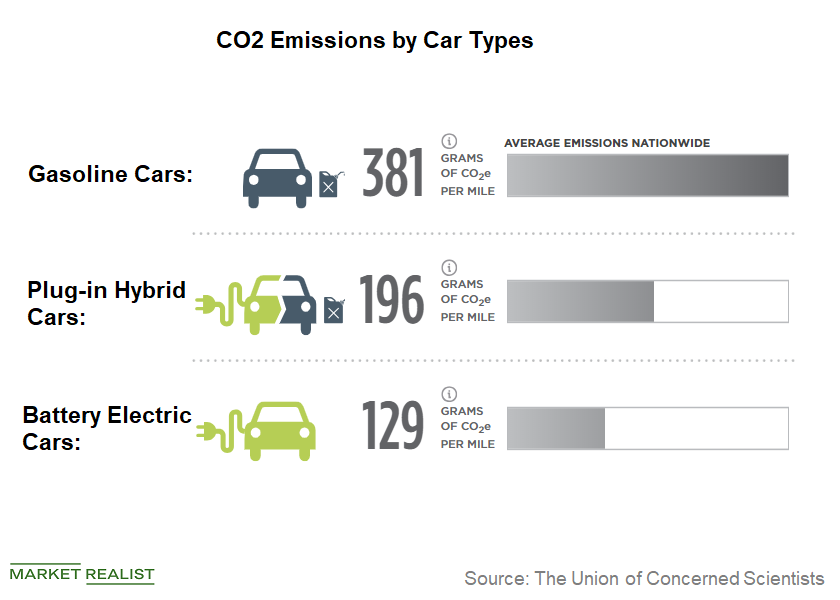 Is Tesla Really Doing More Harm than Good to the Environment?
Tesla and the EPA
On April 1, the EPA (US Environmental Protection Agency) imposed a $31,000 penalty on Tesla (TSLA) for federal hazardous waste violations at its Fremont-based car factory.
The EPA also asked Tesla to buy emergency response equipment worth $55,000 for the Fremont Fire Department as part of the settlement.
WAKE UP WITH BAGELS & STOX, OUR NEW EMAIL THAT ENTERTAINS AND INFORMS YOU BEFORE THE DAY STARTS. SIGN UP HERE!
Article continues below advertisement
Is Tesla harming the environment?
In a statement on April 1, Mike Stoker, the EPA's Pacific Southwest regional administrator, highlighted how important it is for companies to "comply with hazardous waste laws" and said he was glad that the agency's settlement with Tesla would "bring much-needed emergency response equipment to the City of Fremont."
In a tweet in May 2018, Tesla CEO Elon Musk accused the media of conspiring against Tesla to keep getting advertisements from "fossil fuel companies & gas/diesel car companies."
In October 2018, Musk claimed that Tesla was helping "reduce risk of catastrophic climate change." In another tweet that month, Musk said electric cars matter "to the environment we all share" and said, "Every time someone chooses electric, the future gets a little bit brighter!"
Conclusion
While the federal hazardous waste violations at Tesla's factory could provide Tesla's critics with an opportunity to criticize it, these violations don't change the fact that electric cars are undoubtedly far more environmentally friendly than gas and diesel cars. According to a study by Missouri University, electric vehicles "produce less than half the amount of CO2 as conventional gasoline cars" even if we take the amount of CO2 emitted for energy production for electric cars in the United States into account. The Union of Concerned Scientists has highlighted a similar positive impact of electric cars on the environment.
Going forward, Tesla needs to be more careful about following environmental laws at its car-manufacturing facilities. Still, it's encouraged many large automakers to build electric cars, which will cause less harm to the environment than gasoline vehicles.
In the last few years, General Motors (GM), Ford Motor Company (F), Fiat Chrysler Automobiles (FCAU), Toyota Motor (TM), and Honda Motor Company (HMC) have increased their focuses on expanding their presences in the electric vehicle market to compete with Tesla.