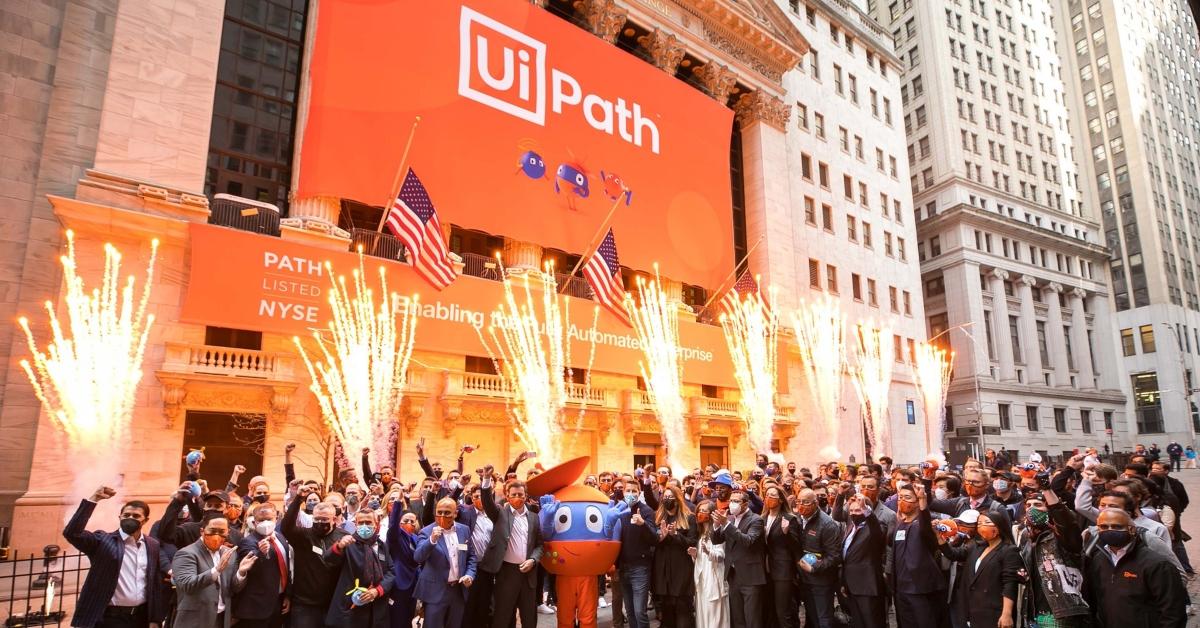 UiPath (PATH) Is a Good Stock to Buy—Outlook in 2021
The UiPath (PATH) IPO was one of the largest software IPOs ever in the U.S.—23.9 million shares sold for $56 per share. The stock is down 2 percent on May 17 and 16 percent from its 52-week highs. How's the company's outlook? Will PATH stock rise or fall more in 2021?
Article continues below advertisement
UiPath offers software solutions to customers worldwide. The company's software helps businesses automate repetitive tasks. Customers can save time and money by speeding up certain processes.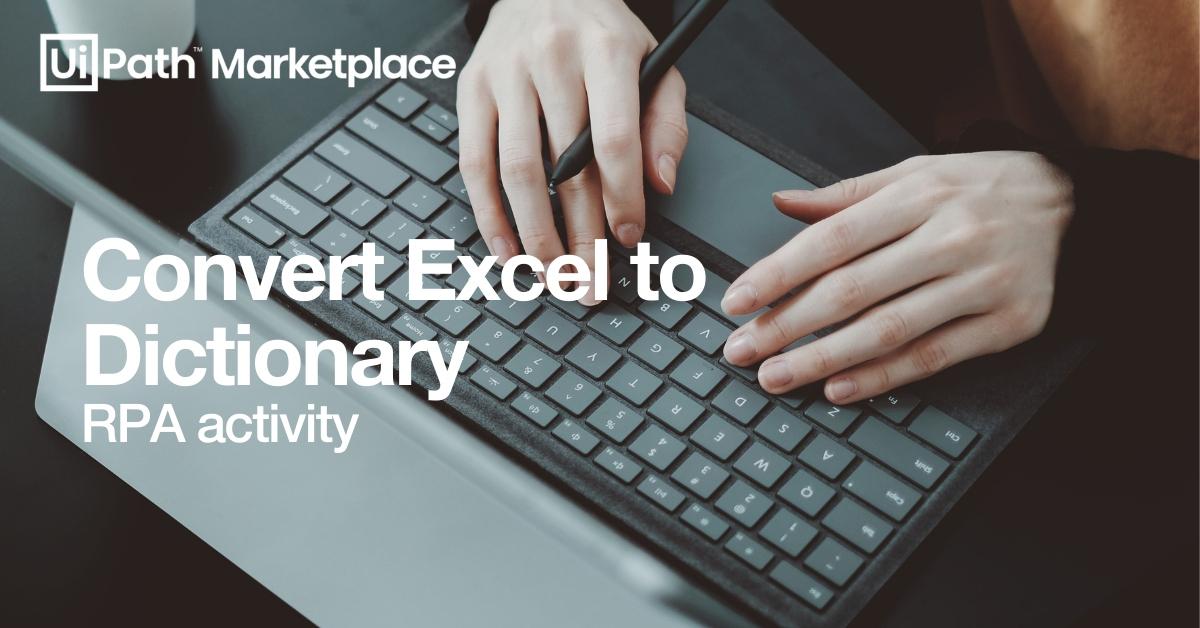 Article continues below advertisement
UiPath's stock performance since the IPO
UiPath stock surged 23 percent in the company's stock market debut on April 21. The stock rose to $80 within the first week of trading. However, UiPath stock pulled back to $65 after the initial euphoria waned. Then, the stock went to as high as $75 before falling back to $67 at the moment.
Why UiPath stock has fallen
UiPath stock has fallen due to the broad-based sell-off in tech stocks. This is mainly because investors transitioned to value and cyclical from growth stocks amid the changing macroeconomic landscape. The soaring valuations of tech stocks and rising bond yields have made high-growth stocks like UiPath less attractive to investors.
Article continues below advertisement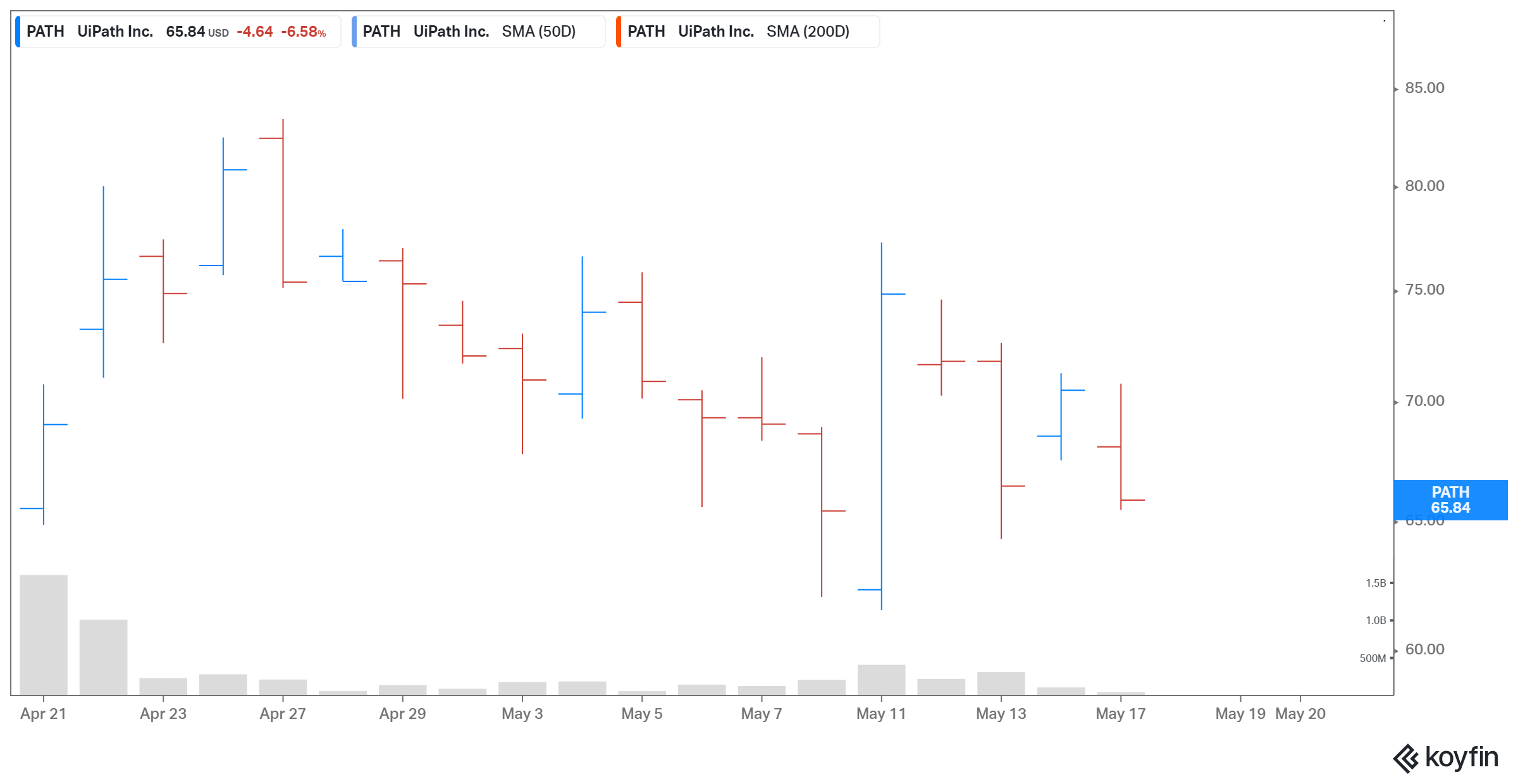 UiPath stock is expected to rise.
UiPath stock is expected to rise based on the strong growth outlook. The global robotic process automation market size is expected to reach $13.7 billion in 2028 from $1.6 billion in 2020. UiPath went public at a time of rapid growth. Companies ranging from healthcare to energy producers seek to automate operations in their human resources, finance, and legal departments.
Article continues below advertisement
UiPath's revenue in fiscal 2021 (year ended January 31) rose by 81 percent YoY to $607.6 million. The company's gross margin of 89 percent is one of the highest in the software industry. UiPath's net loss narrowed to $92.4 million in fiscal 2021 from $519.9 million a year ago.
UiPath's stock forecast
According to Market Beat, analysts' average target price is $75.50 for UiPath stock, which is 7 percent above its current price. Among the 18 analysts tracking UiPath, seven recommend a buy, while 11 recommend a hold. None of the analysts recommend a sell. Their highest target price of $85 is 21 percent above the stock's current price, while their lowest target of $64 is 9 percent below.
Article continues below advertisement
UiPath stock is a good long-term investment.
UiPath trades at an NTM EV-to-sales multiple of 28.8x, which makes it look undervalued compared to other software stocks. Bill.com (BILL) and CrowdStrike (CRWD) have multiples of 39.5x and 31.5x, respectively.
UiPath's ability to retain consumers and push them to spend more over time is one of its biggest assets. In fiscal 2021, the company posted net revenue retention of 145 percent, which suggests that the average existing consumer increased spending by 45 percent over the previous year.
ARK Investment Management CEO Cathie Wood owns shares of UiPath. The Ark Innovation ETF (ARKK), which Wood backs, owns 3.6 million shares of PATH worth $256.5 million.