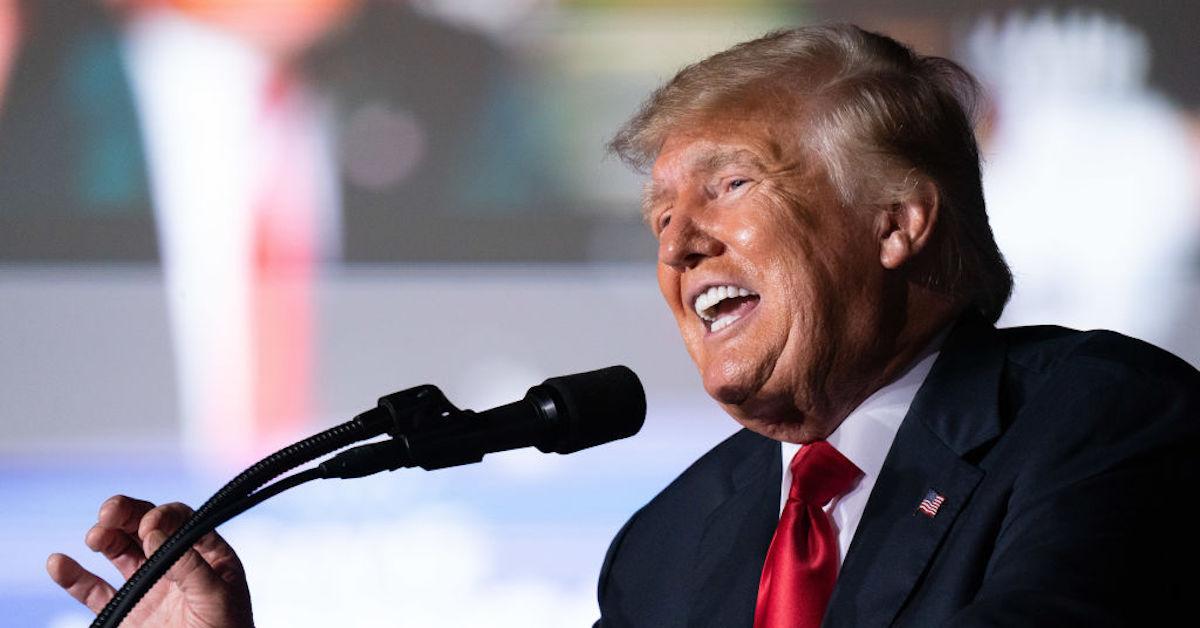 Former President Donald Trump Isn't a 'Big Fan' of Crypto
By Alyssa Exposito

Oct. 5 2021, Published 9:34 a.m. ET
Former President Donald Trump has a lot to say about cryptocurrencies, and it isn't anything positive. Branding cryptocurrencies as a "disaster waiting to happen," Trump rather "likes the currency of the United States" and doesn't favor any other currency above the U.S. dollar.
Article continues below advertisement
The former leader has also expressed great concern and doubts regarding the technology. He questions its overall legitimacy and said that "it could be fake." After stating this while in office in 2019, Bitcoin's price dropped significantly in the wake of his opinion.
More than simply expressing his dismay over crypto, while in office, former National Security Adviser John Bolton reported that Trump repeatedly met with former Treasury Secretary Steve Mnuchin about outlawing cryptocurrency.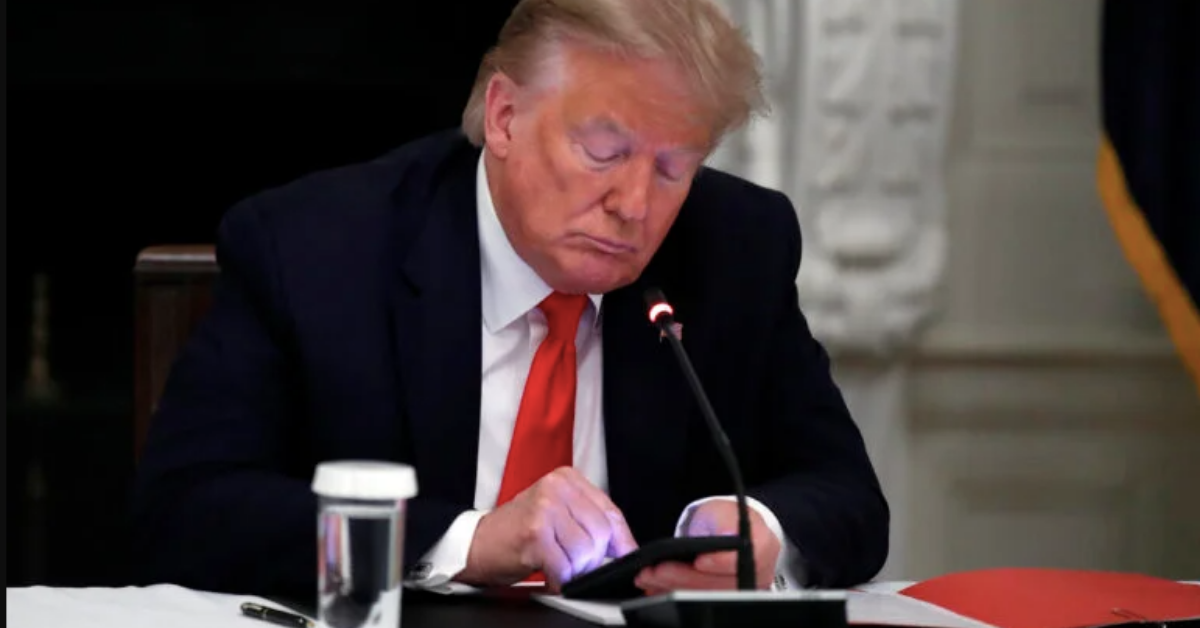 Article continues below advertisement
Trump was "never a big fan of crypto."
Prior to the recent boom and increase in popularity, Trump's overall sentiments regarding cryptocurrency have been consistent—not supportive. Trump hasn't and doesn't intend to ever invest in cryptocurrencies since he thinks that "it hurts the United States' economy."
The former president has formally expressed what constituents should be doing instead of investing in cryptocurrencies as "they could be fake." Trump has repeatedly expressed the uncertainty of cryptos purpose and function. He has also asked, "Who even knows what they are?"
Article continues below advertisement
Trump thinks that cryptocurrencies are a scam.
Trump has repeatedly spoken against Bitcoin. In June, he told reporters that it "seemed like a scam." While Trump doesn't shy away from admitting that he doesn't care to know much about crypto, he has also previously stated his lack of confidence in people having much knowledge on the subject matter either.
However, while there seems to certainly be more people who aren't familiar with cryptocurrency and blockchain than those who are, Trump's statement dismisses the curiosity many people have towards cryptocurrencies and the applications that are working towards its adoption.
Article continues below advertisement
Donald Trump thinks that cryptocurrencies are a threat to the U.S. dollar.
Trump said, "I want the dollar to be the currency of the world." He's adamant about not having any other form of currency compete with the U.S. dollar, especially because "it is not money." Despite believing that cryptocurrencies came out of "thin air," and that they're "fake," Trump does recognize the implications of unregulated digital assets.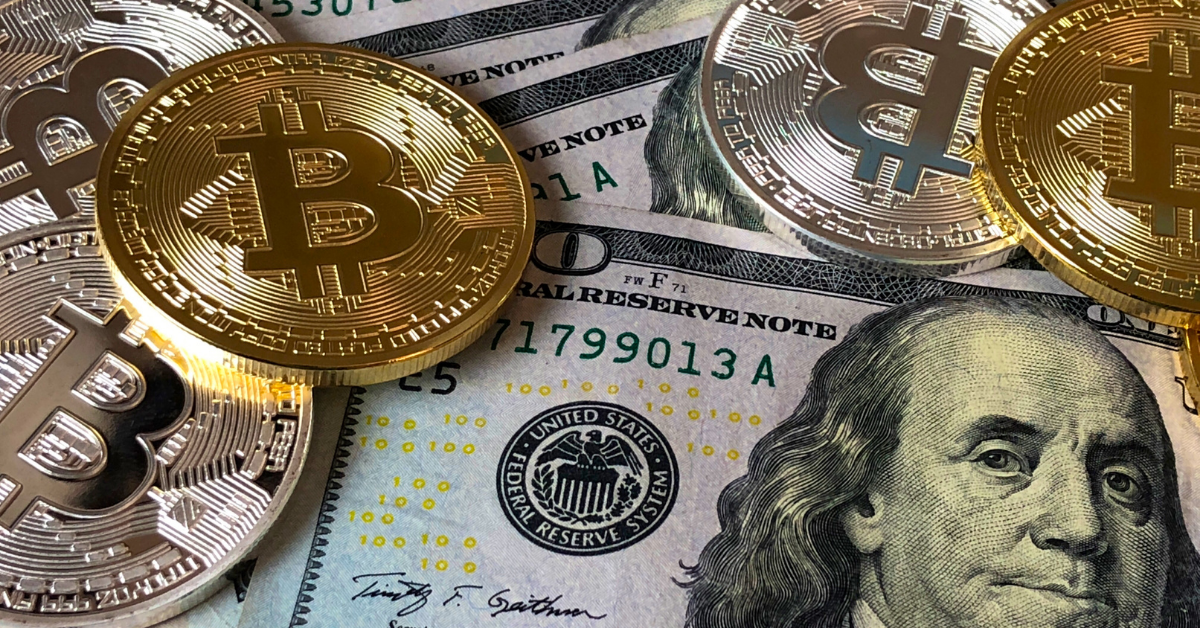 Article continues below advertisement
Similar to many other officials and regulators, Trump suspects that cryptocurrencies simply lend themselves to inspire bad actors and elicit "unlawful behavior" like "drug trade and other illegal activity."
However, not all officials and regulators share the same sentiments. SEC Commissioner Hester Pierce has defended the innovation of crypto and blockchain. He said, "Crypto is here to stay, and I would like to set up a regulatory framework that works well for crypto."
Also, in contrast to Trump, SEC Chairman Gary Gensler has more restrictive views on the matter. He does support digital currencies if they operate in lawful manners. It seems that Trump is much more comfortable being a detractor for what he can't understand than increase his overall awareness on the matter.