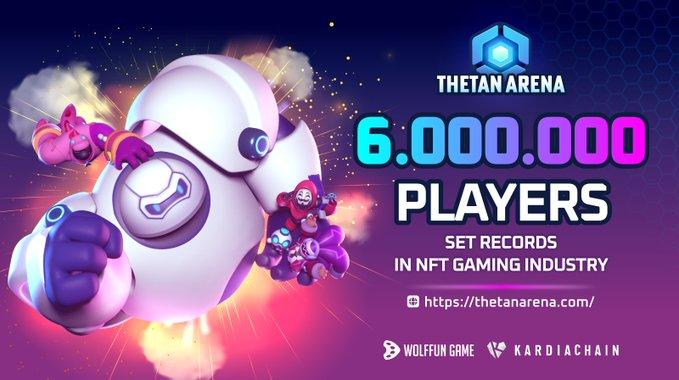 "Thetan Arena" Breaks NFT Gaming Record With 5 Million Users
"Thetan Arena" has set multiple NFT gaming records. Can its native token, THG, maintain its high price?
NFT games are revolutionizing the gaming industry, especially when it comes to the implementation of the metaverse. Playable characters in these games can be purchased as NFTs and used to unlock features and prizes. Axie Infinity has been one of the top NFT games, but Thetan Arena is now looking to dethrone it. Its THG crypto could be a great investment opportunity.
Article continues below advertisement
Article continues below advertisement
Thetan Arena has already broken multiple records as a mobile NFT game, and it's still growing. Users who want to give the game a shot can simply download it on the App Store or Google Play Store.
What is "Thetan Arena"?
Thetan Arena is the first MOBA (multiplayer online battle arena) royale game on the blockchain. League of Legends is another example of a MOBA game. The game allows players to build teams of NFT characters, battle others around the world, and earn token rewards.
Article continues below advertisement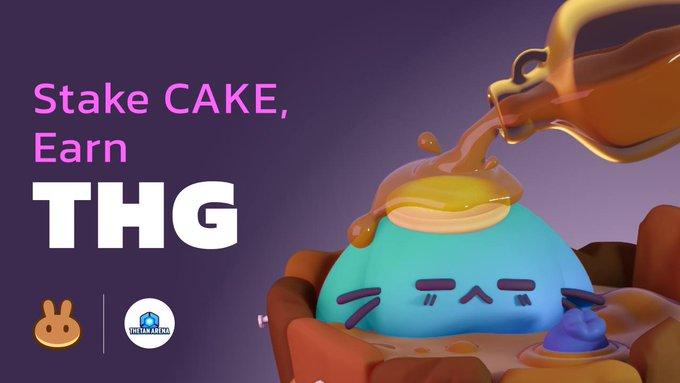 Thetan Arena, based on the Binance Smart Chain, has two different modes: MOBA and Battle Royale. The MOBA mode is a team battle, and the Battle Royale mode is every person for themself. The mobile game uses a free play-to-earn concept, is available on the Google Play Store and App Store, and can be played on a PC.
Article continues below advertisement
Article continues below advertisement
Players don't have to buy any heroes, or characters, to play and earn rewards, as they're given free ones. However, Thetan Arena offers an NFT marketplace where players can purchase premium heroes, and those heroes earn more rewards than the free ones.
Players who only have free heroes can work together to accrue rewards and help each other gain tokens to purchase premium players. The more battles someone is involved in and the more they win, the more rewards they receive. The marketplace offers characters for as low as $50 and up to $500,000, depending on attributes, special abilities, and more.
Article continues below advertisement
Thetan Arena has been a huge success, especially for an NFT game, and has set records. The game launched Nov. 27, and in the first seven days, it had over 3 million players, and in 15 days, it had 6 million users.
Article continues below advertisement
The game claims that it ranked number one on the app store in 11 countries, and number two on the App Store in all categories. With over 280,000 Twitter followers, 190,000 Facebook followers, and nearly 200,000 Telegram members, the Thetan Arena community is growing rapidly.
Article continues below advertisement
What's the THG coin?
Thetan Gem, or THG, is the native token that players can earn while playing the game. Users can enter special events, participate in tournaments, complete tasks, introduce new users to the game, participate in governance meetings, build up playing time, and engage in marketplace transactions to earn the token. Players can also stake their heroes to earn THG, which can be used to evolve players and make them stronger, and unlock Thetan Boxes with THG to get premium heroes.
THG's price prediction looks promising
THG is currently at $8.80, and Up To Brain predicts that the coin will reach $12 by the end of 2021. As Thetan Arena has already broken multiple gaming records, it would be no surprise if its coin were to reach that target.