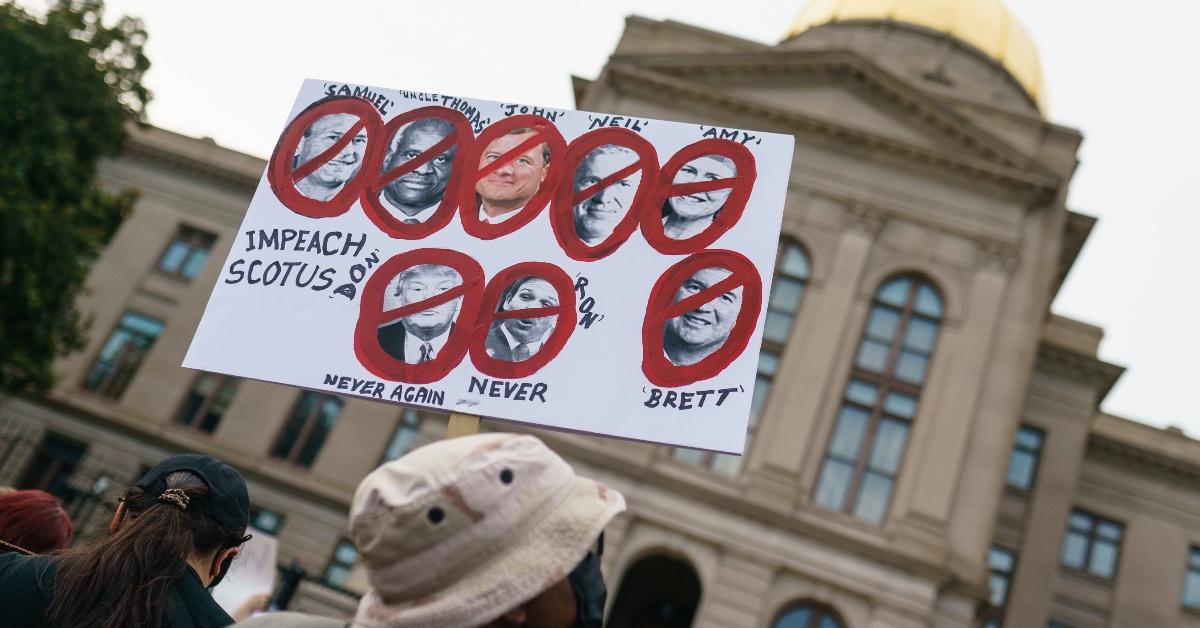 Are Activists Leaking Supreme Court Justices' Credit Card Information?
Abortion rights activists are going to great lengths to express their frustrations over the Supreme Court's decision to overturn Roe v. Wade. The ruling, which now gives states the individual power to decide whether abortion is legal or not, was made on June 24, 2022.
Rumor has it some activists leaked credit card information belonging to the Supreme Court Justices. Is it true?
Article continues below advertisement
Which of the Supreme Court Justices had their credit card info leaked?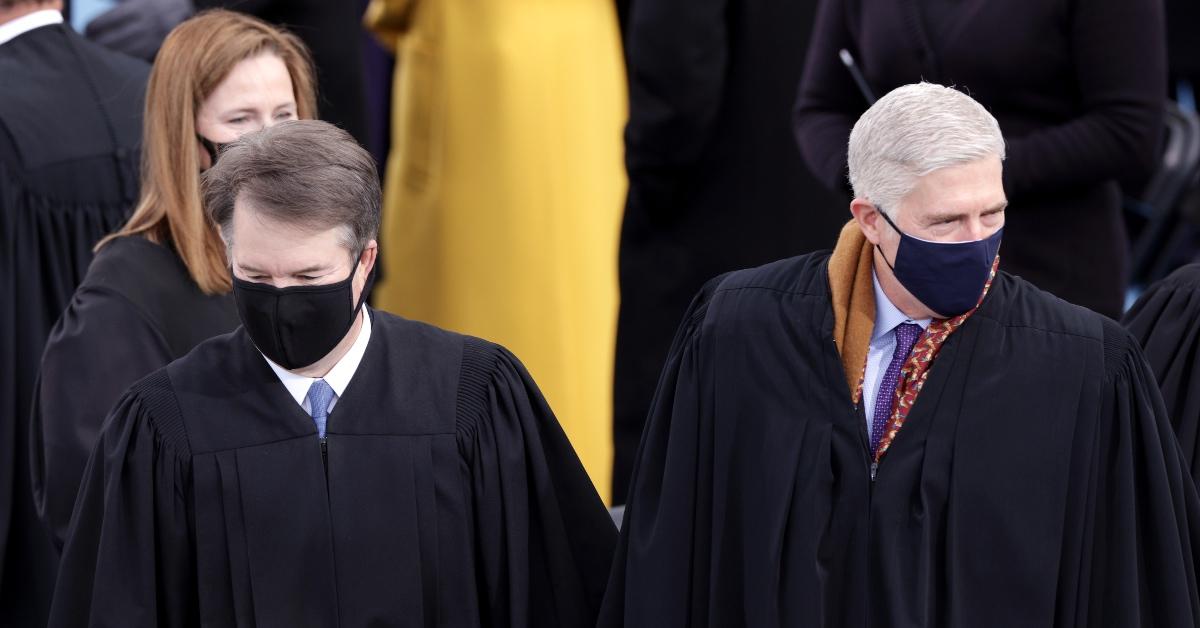 Photos of Justices Amy Coney Barrett, Brett Kavanaugh, and Clarence Thomas circulated on TikTok recently, all of which contained information that was rumored to be their credit card numbers. But is it accurate?
If we're being candid, there doesn't appear to be enough evidence to prove that the credit card information for any of the Supreme Court Justices that was leaked is real. What was discovered, however, are the few sources that have helped fuel the rumor, essentially making others believe it is valid.
Article continues below advertisement
One TikTok user who goes by the name of "exclusivelyholly" shared a video containing the following comments:
Gen Z is something else
Leaked the supreme court addresses
Leaked their socials
Leaked their credit card info
The video, which has garnered 52.8K likes and more than 800 comments has prompted others to believe the information is accurate. TikTok user @mya_espinosa also shared her opinion after learning about the alleged leaked credit card information, saying "Plz the way yall just doxxed the supreme court on an international social media platform…like addresses and everything."
That video has managed to rack up 362K views and counting.
Article continues below advertisement
To further prove the leaked credit card information for the Justices may be fake, Snopes shared its findings after undergoing a thorough investigation. According to the fact-checking website, the rumor surrounding Clarence Thomas' credit card may have started on Twitter.
An unidentified Twitter user wrote, "I read that a server at a restaurant made a TikTok showing Clarence Thomas' credit card, front and back." Others quickly responded by saying that they had actually made purchases using the card. But it appears to all be hearsay as Snopes was unable to recover any evidence that could substantiate these claims.
Article continues below advertisement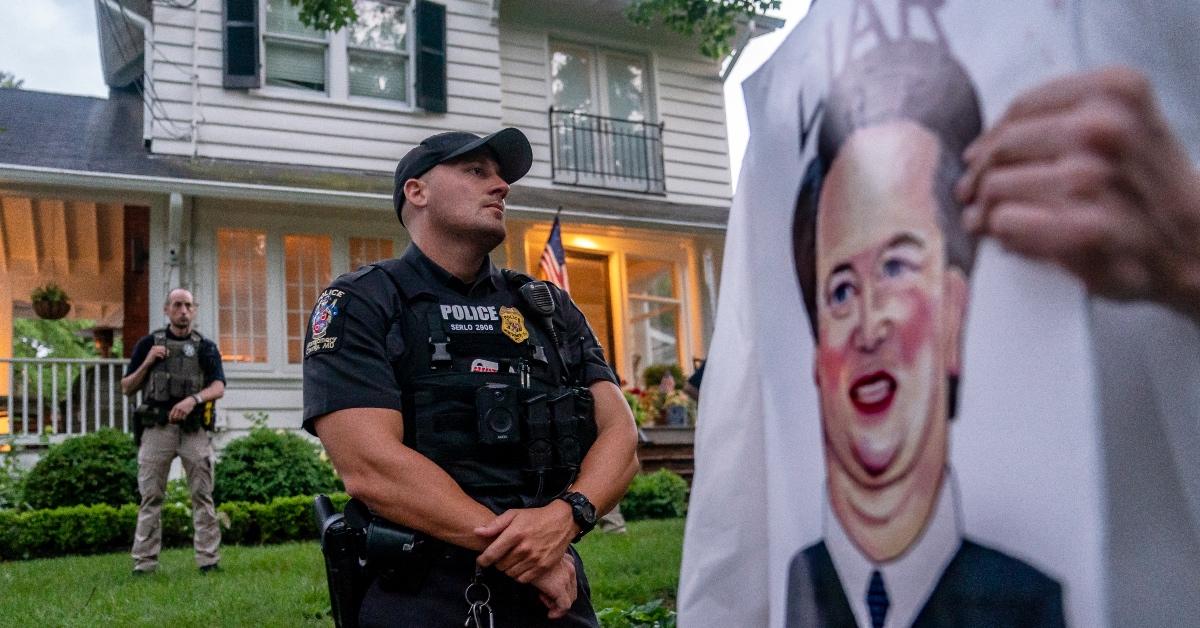 Were the home addresses belonging to the Supreme Court Justices leaked?
It's also being rumored that the home addresses belonging to six Supreme Court Justices including Clarence Thomas, Brett Kavanaugh, and Amy Coney Barrett were leaked as well.
According to the New York Post, the pro-abortion group Ruth Sent Us, began circulating the addresses online and some protestors allegedly showed up at the Justices' homes.
Article continues below advertisement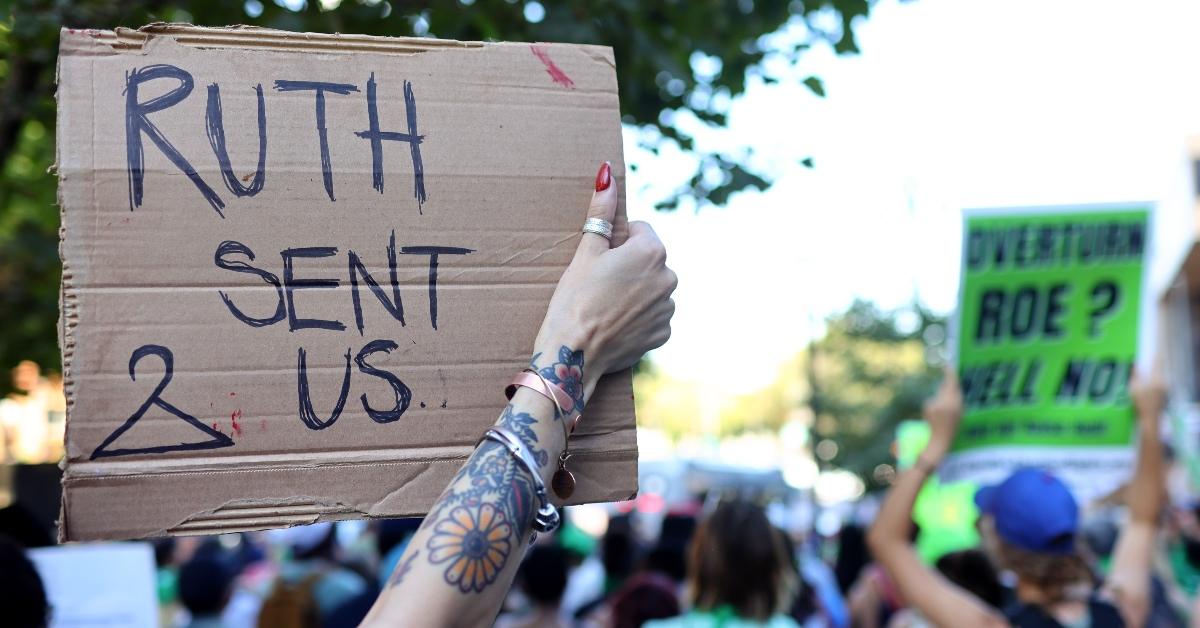 Protestors were allegedly lined up outside of Thomas' residence chanting "no privacy for us, no peace for you!" Kavanaugh's home was another target for pro-abortion activists. While we can't say for sure that the protestors posted the actual addresses belonging to these Justices, the New York Post shared a photo showing several officers patrolling a neighborhood.
It's safe to assume that activists came closer to obtaining the Justices' real addresses than they did their credit card numbers after it was reported that a Calif. Man was arrested outside of Kavanaugh's home. The man, who has since been identified as 26-year-old Nicholas Roske, allegedly had plans of killing Kavanaugh over the leaked draft opinion to overturn Roe v. Wade.