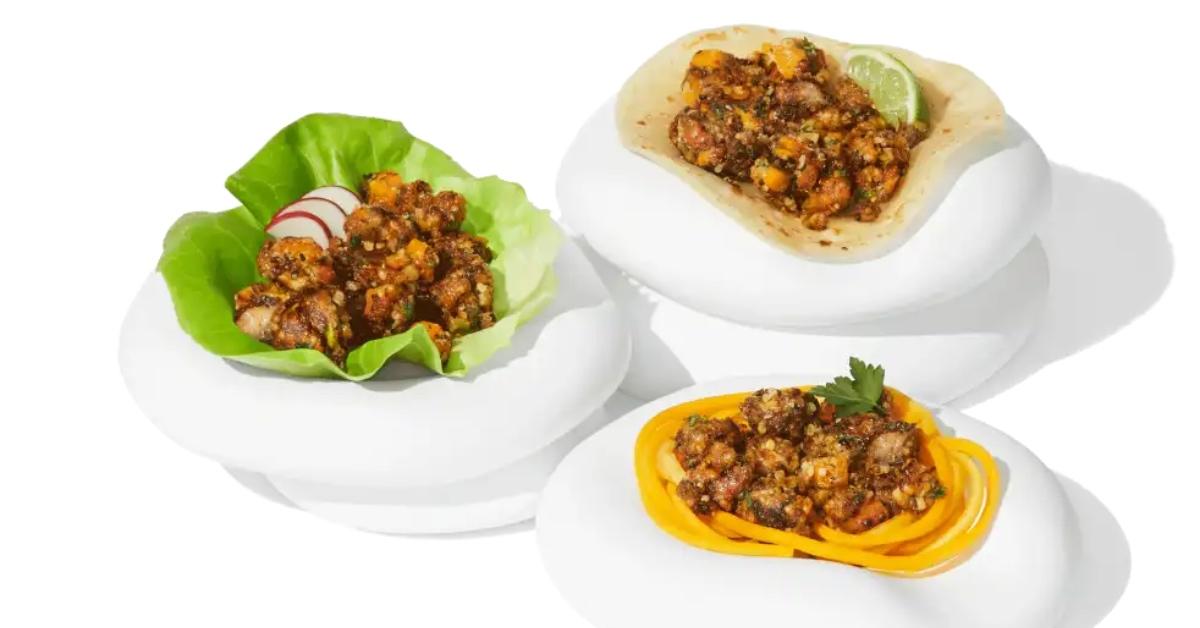 Daily Harvest Gets "Cancel" on TikTok After Product Recall Goes Viral
TikTok, like several other social media platforms, is not only used to showcase precious moments in our lives but also used to spread awareness on pressing issues like the overturning of Roe v. Wade and climate change.
Article continues below advertisement
One of the latest issues to trend on TikTok and Reddit is one stemming from a particular Daily Harvest product and the illness it can potentially cause.
What's going on with Daily Harvest's French Lentil + Leek Crumbles frozen product?
Daily Harvest voluntarily recalls its French Lentil + Leek Crumbles
On June 23, 2022, the U.S. Food and Drug Administration (FDA) announced that Daily Harvest, a vegan meal company, recalled all French Lentil + Leek Crumbles "due to consumer reports of gastrointestinal illness and potential liver function issues."
Article continues below advertisement
The product, which is sold in a 12 oz. white package with the words "Daily Harvest" across the top and "CRUMBLES" written in large lettering below it, is being viewed as the cause of making roughly 470 people sick, according to Daily Harvest.
An update provided on the company's website is now asking those who purchased the product to dispose of it immediately. Daily Harvest also shared that about 28,000 units of the questionable product were distributed between April 28 to June 17, 2022, to consumers in the U.S.
Article continues below advertisement
Not only were sales made online and via direct delivery, but also at the company's retail location in Chicago. Additionally, if you purchased French Lentil + Leek Crumbles at the Daily Harvest pop-up store in Los Angeles or received a sample of the product, you'll want to get rid of it as well.
Article continues below advertisement
Daily Harvest was criticized for how it addressed the foodborne illness its product may potentially be responsible for.
After several individuals began sharing via social media the odd symptoms they were experiencing after consuming Daily Harvest's French Lentil + Leek Crumbles, the company's response and actions left plenty with a bad taste in their mouths.
Although the company acknowledged that it had been contacted by customers who fell ill and that it was launching an investigation, it was the "aesthetically pleasing photo" it shared, according to Twitter user @Adkid_007, that really prompted the backlash. Daily Harvest has since taken that Instagram post down and replaced it with two that simply provide information on its recent voluntary recall.
Article continues below advertisement
The company was also criticized for allegedly deleting social media posts in an effort to "hide" the issue. TikTok user Abigail Silverman shared a video that described her unfortunate experience with French Lentil + Leek Crumbles after receiving it as a PR package.
Article continues below advertisement
In Silverman's June 18 TikTok video, she detailed the symptoms she had after consuming the product, which included severe abdominal pain, fever, and elevated liver levels. After being admitted to the hospital, Silverman says her symptoms returned and still is unsure where the problem lies.
She did, however, mention that the only food item she had eaten outside of her normal diet was that sent to her by Daily Harvest. In her video, Silverman also included a screenshot of a Reddit post where the user accused the company of removing concerning posts highlighting the illnesses to keep the issue under wraps.
Article continues below advertisement
Now, while Daily Harvest has issued a voluntary recall to prevent others from potentially falling ill, it is still working to determine the root of the issue.
Who owns Daily Harvest?
Daily Harvest was founded by Rachel Drori in 2015, according to CrunchBase. Drori currently serves as the food subscription company's CEO. In May 2022, Fortune reported that Daily Harvest had reached unicorn status after receiving a Series D funding round, giving it a $1.1 billion valuation.
Article continues below advertisement
Some of the well-known investors for Daily Harvest include NBA player Blake Griffin, Serena Williams, and Gwyneth Paltrow.