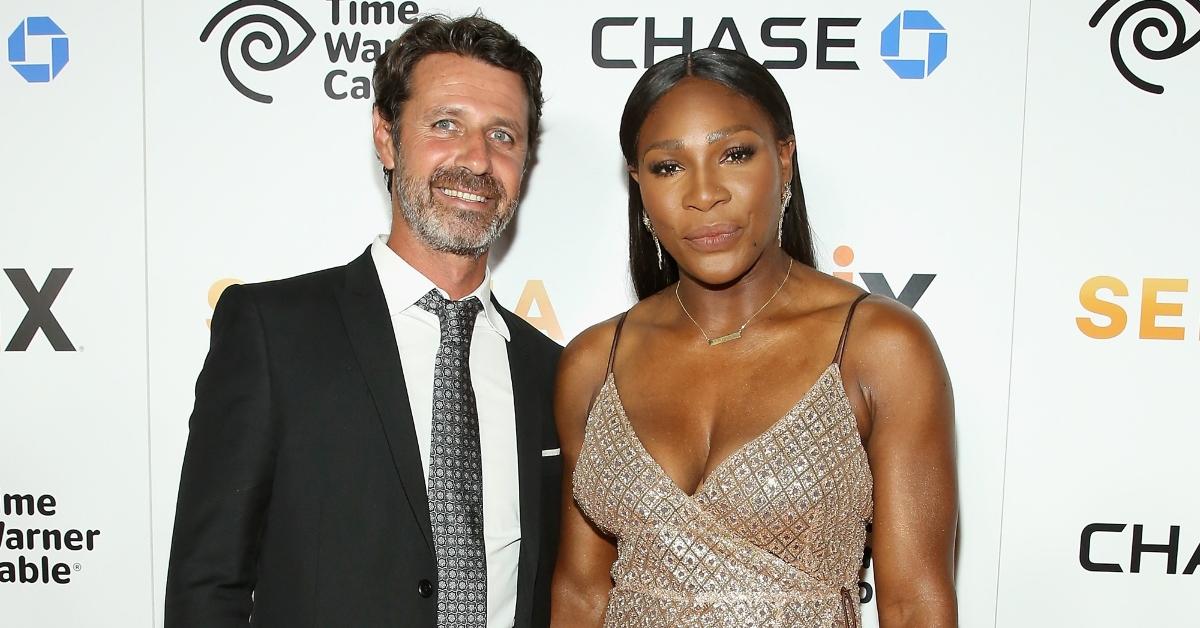 Patrick Mouratoglou Has Made Millions Coaching Serena Williams
With tennis champion Serena Williams on the bench after injuring her ankle in last year's Wimbledon, her coach Patrick Mouratoglou has a new gig coaching Romanian tennis player Simona Halep. As Serena Williams' coach for the past decade, Mouratoglou has amassed a net worth of $5 million, according to CelebrityNetWorth.
Article continues below advertisement
Patrick Mouratoglou
Professional Tennis Coach
Patrick Mouratoglou has been tennis champion Serena Williams' coach since 2012. He founded the Mouratoglou Tennis Academy in France in 1996 and has coached several players to title championships. On April 7, Mouratoglou announced that he will be the full-time coach for Romanian tennis player Simona Halep.
Age: 51
Residence: France
On April 7, Mouratoglou announced on Twitter that he will start a new chapter in his coaching career by agreeing to be Halep's full-time coach. Halep reportedly approached Mouratoglou about being her coach when she was attending his tennis academy in France. Although he initially declined the offer, he changed his mind after talking to Williams.
Article continues below advertisement
"In the last 8 months, I realized how much I missed coaching. It is the passion of my life, and I still feel like I have so much to give," Mouratoglou said on Twitter. "I had a conversation with Serena, and the door opened for me, at least short term, to work with someone else."
Article continues below advertisement
Mouratoglou's history with Williams goes back to 2012.
Mouratoglou has coached Williams since June 2012. Williams, who played tennis since she was four years old, was coached by her father, Richard Williams, for much of her career. The story of Richard, Serena, and her sister and fellow tennis star Venus is portrayed in the 2021 movie King Richard.
Williams enlisted Mouratoglou after she was defeated for the first time in her career in the opening round of a Grand Slam tournament at the 2012 French Open.
Article continues below advertisement
"When you've been playing professional for 15 years, you need a change sometimes," Williams told The New York Times in 2012. "It's almost like I'm starting over. When you first come out on tour, you have so much excitement and you're so hungry because everything is kind of new. I feel like it's all coming back like that for me."
The change proved successful for Williams, who went on to win three Wimbledon titles, three U.S. Open titles, three year-end championship titles, two Australian Open titles, two French Open titles, and an Olympic gold medal under Mouratoglou's guidance.
Article continues below advertisement
Mouratoglou has coached other tennis players in the past.
Mouratoglou is a French tennis coach who has been guiding players since 1996, when he established the Mouratoglou Tennis Academy. At first, the Academy was located near Paris but it was relocated closer to Nice, France.
Over the years, Mouratoglou has coached about 10 professional tennis players, most of whom have thrived under his guidance. He has won 31 singles titles and four doubles titles throughout his career. The other players he hass coached include:
Marcos Baghdatis

Anastasia Pavlyuchenkova

Aravane Rezaï

Yanina Wickmayer

Jérémy Chardy

Grigor Dimitrov

Stefanos Tsitsipas

Coco Gauff
Article continues below advertisement
"We are accountable for our players' achievements, and it is up to us to take responsibility for them, both in victory and defeat," Mouratoglou is quoted on his tennis academy's website.
Serena Williams has hinted about a comeback at Wimbledon.
Williams has dispelled rumors that she's going to retire from tennis. The 23-time champion hinted about a comeback at Wimbledon in an Instagram post with Green Bay Packers quarterback Aaron Rodgers.