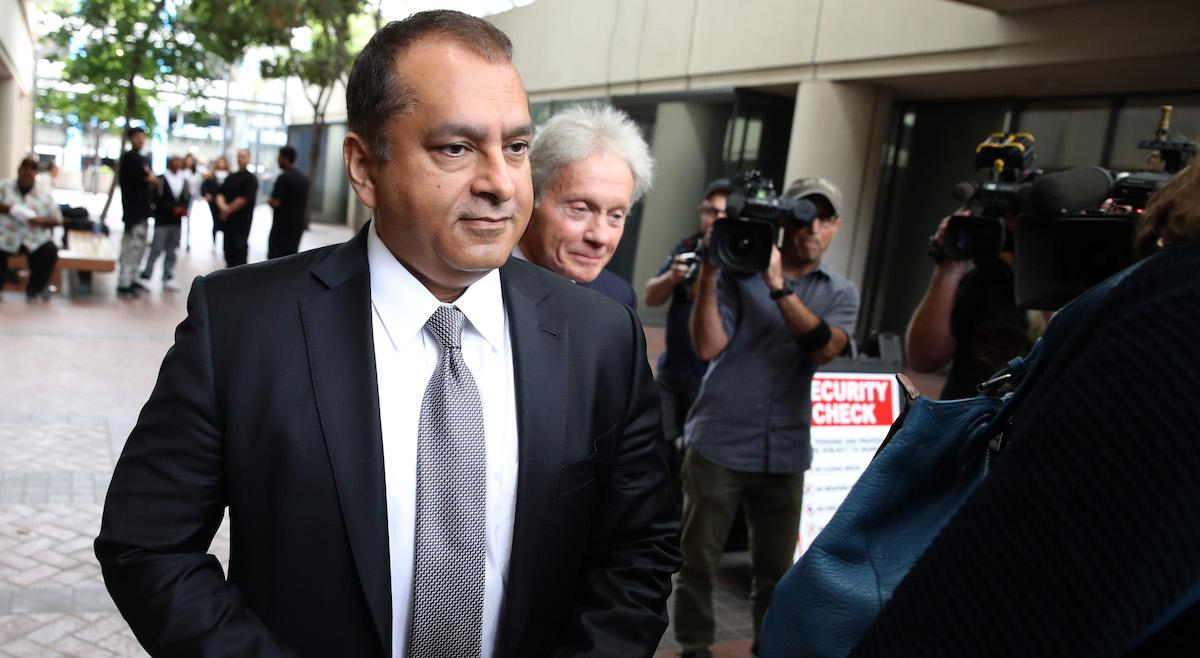 Former Theranos President Sunny Balwani Has Been Keeping a Low Profile Ahead of His Trial
Article continues below advertisement
Article continues below advertisement
Ramesh "Sunny" Balwani joined Theranos in 2009 and was the company's former president until 2018 when he was charged by the SEC with securities fraud alongside Holmes.
So, how much was Balwani involved and where is he now?
Elizabeth Holmes and Sunny Balwani were partners inside and outside of Theranos.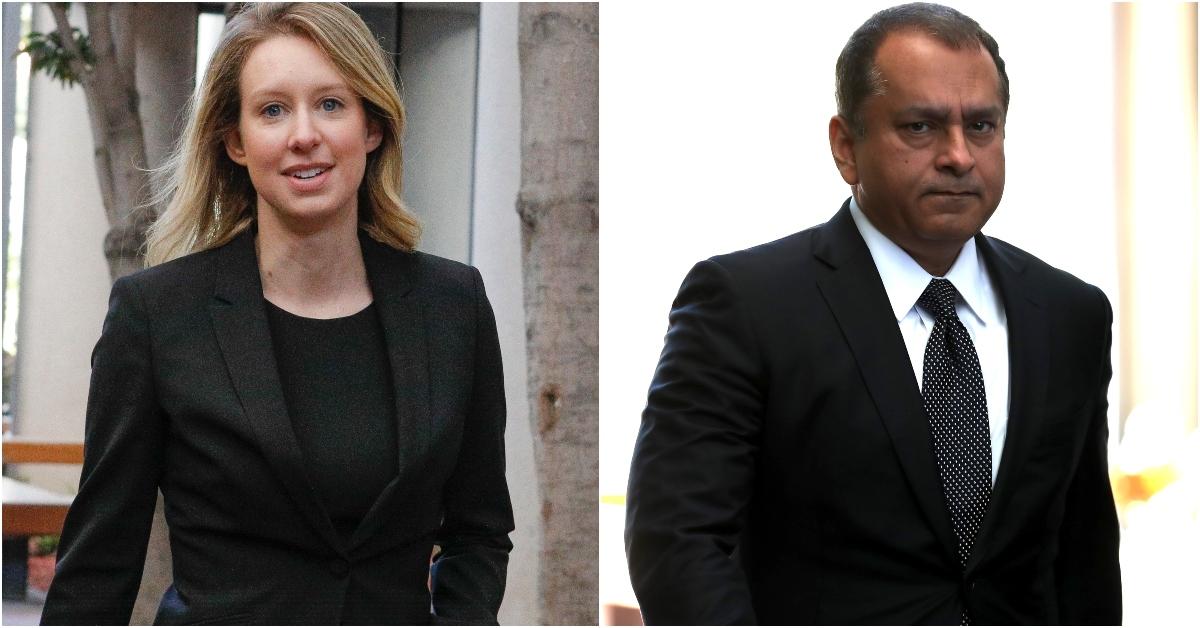 While Balwani officially joined Theranos in 2009, his relationship with Holmes reportedly started a few years earlier. According to John Carreyrou's book, Bad Blood: Secrets and Lies in a Silicon Valley Startup, they started dating in 2004 and moved in together in 2005.
However, the couple, who had a nearly 20-year age gap, never told investors about their relationship.
Article continues below advertisement
When Balwani was hired at Theranos he didn't have a background in medicine, but rather an undergraduate degree in computer science.
In an interview with Business Insider, Carreyrou revealed that a source shared they were running Theranos as a "partnership," and that "Sunny was kind of the enforcer and Holmes' older boyfriend."
The source went on to say that they, "painted the portrait of this fraud being run by a couple."
Article continues below advertisement
Article continues below advertisement
The couple broke up in 2016, shortly before their legal issues with the SEC started. During her trial, Holmes accused Balwani of physical, emotional, and sexual abuse, and claimed he struggled to accept their split.
"He showed up at the church I would go to at night and at the Dish, which is where I used to run around Stanford," Holmes said in court. "The places I would go outside work." Balwani has denied all of Holmes' allegations.
Where is Sunny Balwani now? His trial starts in March 2022.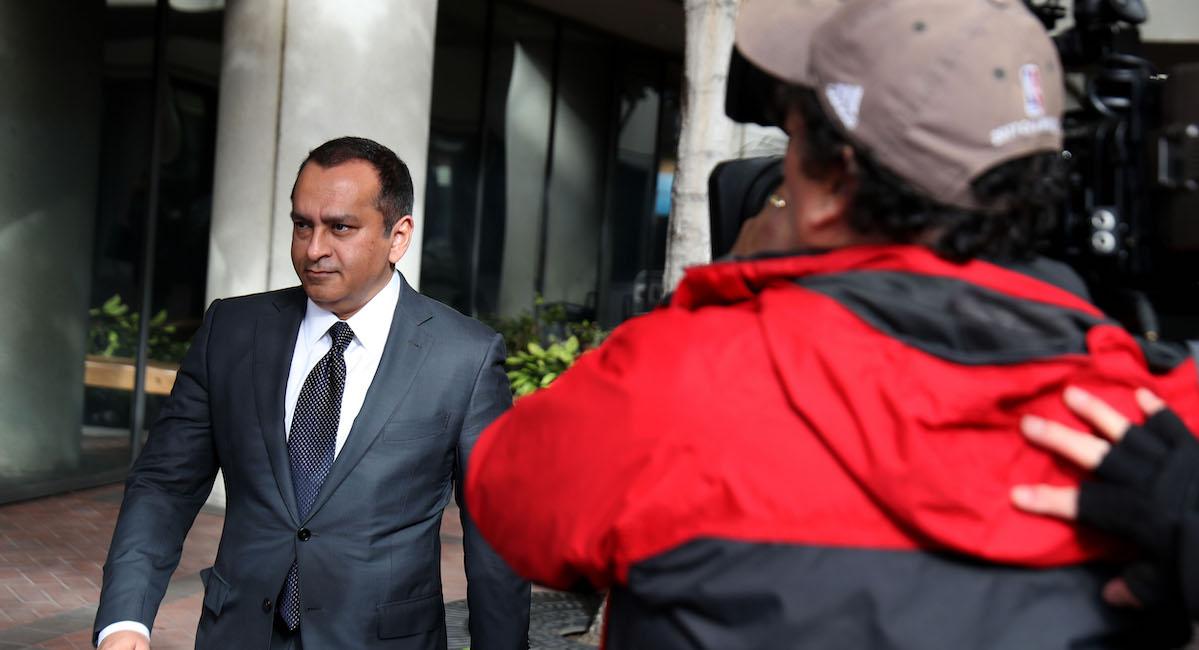 Just like Holmes, Balwani was also charged with nine counts of wire fraud and two counts of conspiracy to commit wire fraud and is set to begin trial on March 15, 2022.
The trial is expected to last 13 weeks and he faces up to 20 years in prison if found guilty.
Article continues below advertisement
While it isn't clear where Balwani is living now, he previously lived with Holmes in a $9 million house in Atherton, Calif. According to court documents via The Wall Street Journal, Holmes and Balwani created a limited liability company to buy the home in 2013. It was sold in 2018.
Balwani isn't in jail awaiting trial and will be expected at the federal courthouse in San Jose, Calif. when his trial begins. He has pleaded not guilty.
Article continues below advertisement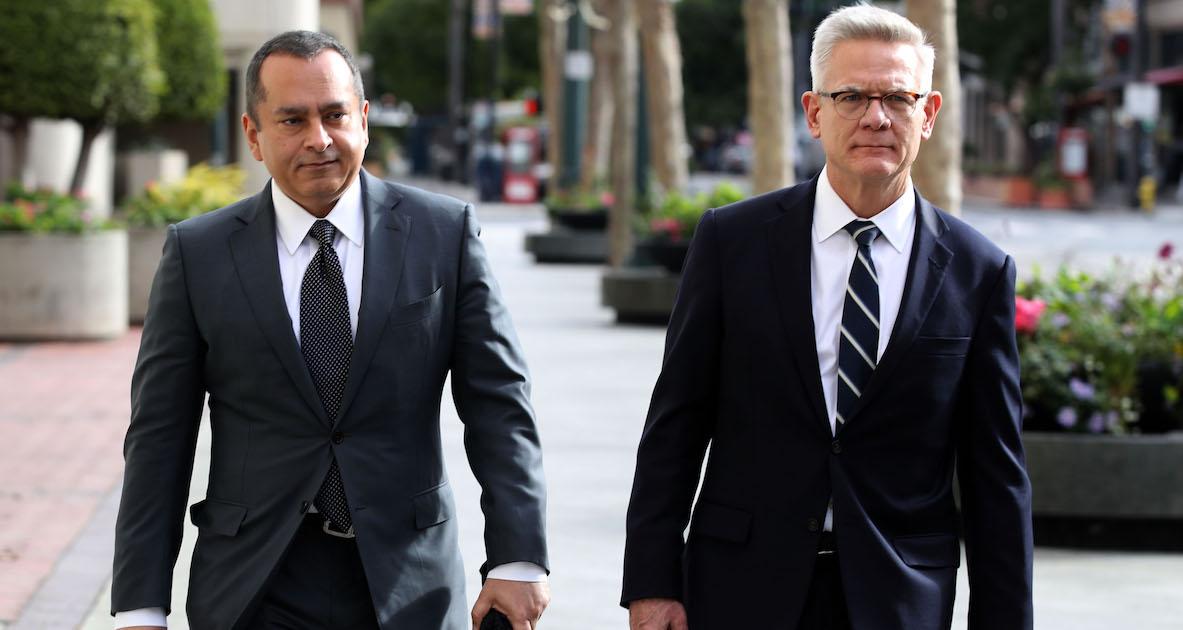 Article continues below advertisement
"In over 28 years of practicing law, as both a federal prosecutor and a defense attorney, I have never seen a case like this one, where the government brings a criminal prosecution against a defendant who obtained no financial benefit and lost millions of dollars of his own money," Balwani's attorney Jeffrey Coopersmith told Vanity Fair.
"Mr. Balwani committed no crimes. He did not defraud Theranos investors, who were among the most sophisticated in the world. He did not defraud consumers, but instead worked tirelessly to empower them with access to their own health information. Mr. Balwani is innocent, and looks forward to clearing his name at trial."