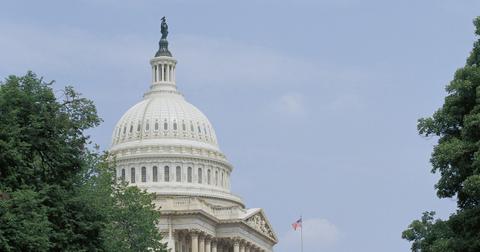 Members of Congress Invest Big in These Individual Stocks
By Rachel Curry

Updated
Research suggests that members of Congress invest more in firms that favor their party. This begs the question of whether or not the investment is a form of quid pro quo for the nation's leaders.
Article continues below advertisement
Whatever the motive, the median net worth of Congress is $511,000, though big names like Kelly Loeffler (whose net worth is up to $500 million) and Greg Gianforte (with $135.7 million) exceed that mark tremendously. Insider trading is a hot topic in the capital, too. Here's where Congress is investing in the stock market.
Most popular stocks held by Congress over time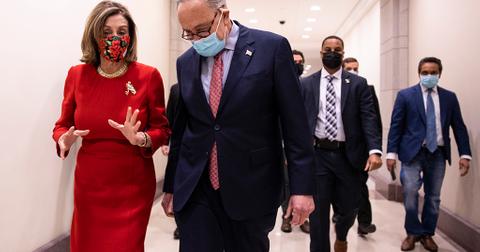 Prior to the STOCK Act of 2012, members of Congress weren't affected by insider trading laws. In 2011, the five most popular stocks across the parties were General Electric, Procter & Gamble, Microsoft, Bank of America, and ExxonMobil.
Article continues below advertisement
Democrats also held Intel heavily, while Republicans leaned toward AT&T.
The interesting thing about these stocks is that they all provide dividend payouts. Reportedly, members of Congress tend to hold their positions longer than the average investor, which ultimately heightens their returns above the market average.
Article continues below advertisement
In 2019, updated research from Sludge showed that senators were invested in five sectors the most (with a primary focus on public companies):
Communications and electronics
Defense
Energy and natural resources
Finance, insurance, and real estate
Health
Congressional fiscal reports are only required to provide ranges of investment values and not precise numbers. Republicans invested a maximum of $3 million in Wireless Telecom Group. Apple, Microsoft, and Alphabet all earned upwards of $2 million each with investments split between parties.
Article continues below advertisement
Wells Fargo, Berkshire Hathaway, Amazon, Empire State Realty Trust, Crown Castle International, and Visa are also high up on the list. Empire State claimed primarily Democratic congressional investors.
Congress invests heavily in these tech stocks
Still trying to figure out how it's legal for members of Congress to trade individual stocks given the information they have, the Committees they sit on, and the legislation they make. Surely, I can't be the only one.

— Scott Wapner (@ScottWapnerCNBC) December 3, 2020
In 2020, Nancy Pelosi reportedly invested hundreds of thousands of dollars in options contracts for a cybersecurity company called Crowdstrike Holdings. Crowdstrike has seen a big boom of capital this year with shares gaining 338.94 percent of value YTD.
Article continues below advertisement
Classic blue chip tech stocks like Google, Amazon, and Apple aren't different from the average investor's portfolio. However, the size of the investments is much more sweeping.
Chinese stocks are on the fritz with Congress
Conflicts of interest and potential insider trading by Members of Congress owning individual publicly traded stocks are not a partisan issue. I raised this in 2018 when I asked @TinaSmithMN to divest. Georgia's two senators are far worse; both made huge trades while in office.

— Richard W. Painter (@RWPUSA) December 28, 2020
On Dec. 2, the House passed a bill aimed at delisting companies from U.S. stock market exchanges that are controlled or owned by foreign governments. It's called the Holding Foreign Companies Accountable Act (HFCAA) and aims specifically at Chinese companies (like the NYSE-based Alibaba, for example).
Article continues below advertisement
The bill has since made its way through the rest of the legislative process and requires companies to receive financial audit reviews from American legislators. Otherwise, they risk delisting.
Overall, the average range of investments for members of Congress is between $551,000 and $1,874,000. That's a massive range and it only includes Congress members' public investments. There's bound to be some Chinese stocks that Congress favors, so the HFCAA likely won't do too much damage.