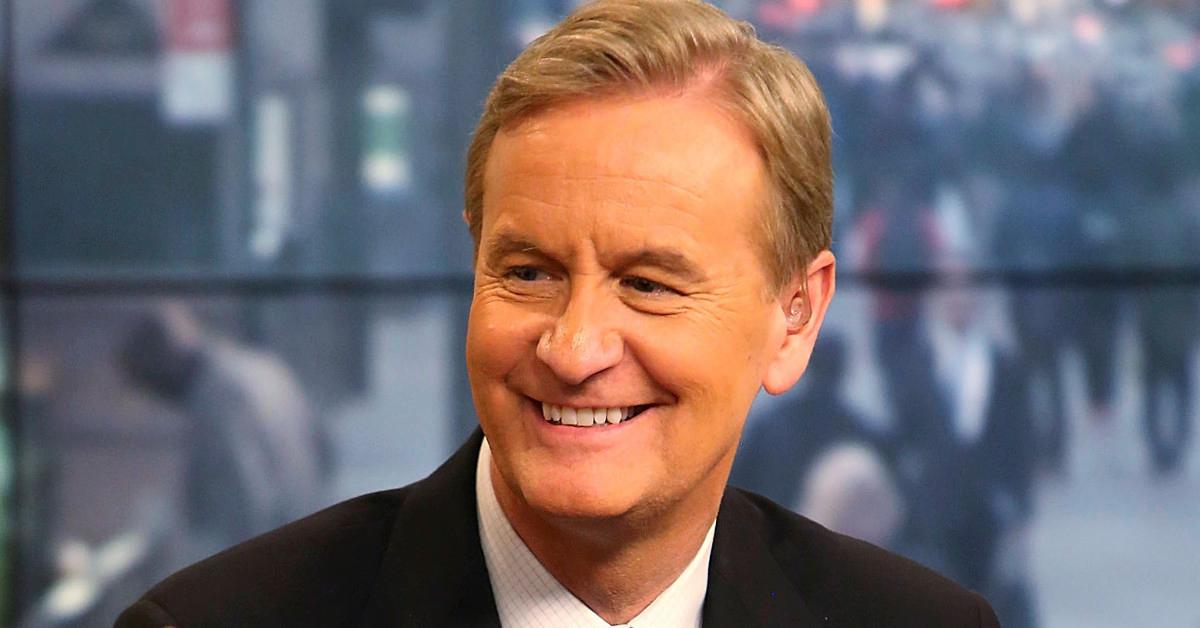 Fox News' Steve Doocy Talks Family and Food in His Published Books
Article continues below advertisement
Article continues below advertisement
And Peter isn't even the only Doocy child who has had a Fox News job, as you'll see below.
But when Steve isn't at his day job at Fox News, he's often writing about his family — and sometimes with his family — for his series of humor books and cookbooks. Here's more information about the Doocy family.
Who is Steve Doocy's wife?
Steve met his wife, Kathy Gerrity Doocy, when she was working in the sports department of WRC-TV, where he was a reporter, as The Washington Post noted in 1989. Kathy is a former model who even had a sports show on ESPN, the newspaper added.
Article continues below advertisement
Together, Steve and Kathy wrote the 2018 cookbook The Happy Cookbook: A Celebration of the Food That Makes America Smile and the 2020 sequel The Happy in a Hurry Cookbook: 100-Plus Fast and Easy New Recipes That Taste Like Home.
Article continues below advertisement
Article continues below advertisement
Last year, Steve told the Deseret News that he and Kathy wrote their cookbooks because dinner was always important for them and their kids. "I would do the dishes and the kids would stay at the table. They never bolted out of their chairs to go up to their room and text people or watch a TV show," he said. "And that was, I think, the richest family time that we had during their wonder years, growing up, because we would talk about everything."
Article continues below advertisement
Who are Steve Doocy's children?
Aside from Peter, Steve has two other children, both daughters. One of those daughters, Sally Doocy, graduated from Southern Methodist University with a degree in advertising in 2015, and she had an internship with the George W. Bush Presidential Center, according to Heavy. She also landed a job for Fox News, working as a sales planner for the network.
Article continues below advertisement
Mary Doocy, Steve's other daughter, studied law at Villanova University School of Law and passed the bar in 2015. She has held jobs as a law clerk for the U.S. Senate Committee on Homeland Security, a legislative assistant for former Rep. Mike Pompeo (R–Kansas), and legislative counsel for former Rep. Mark Meadows (R–N.C.), Heavy reports.
Article continues below advertisement
Does Steve Doocy have grandchildren?
Article continues below advertisement
Article continues below advertisement
In a letter to readers on Tales From the Dad Side's Amazon listing, Steve says the book is "filled with stories of what it's like to be a dad and a son, from a child's first day of kindergarten to the awkward sex talk and right up to the day the always-practical dad tries to pay for college with bonus miles. … I was there for every landmark in my children's lives, except the day I was on the riding lawn mower and missed my son's first words, which my wife insists were 'trust fund.'"
"Besides," he adds, "for the same money, you can either put three gallons of gas in your car or take home this book, which has a highway rating of 29 smiles an hour."