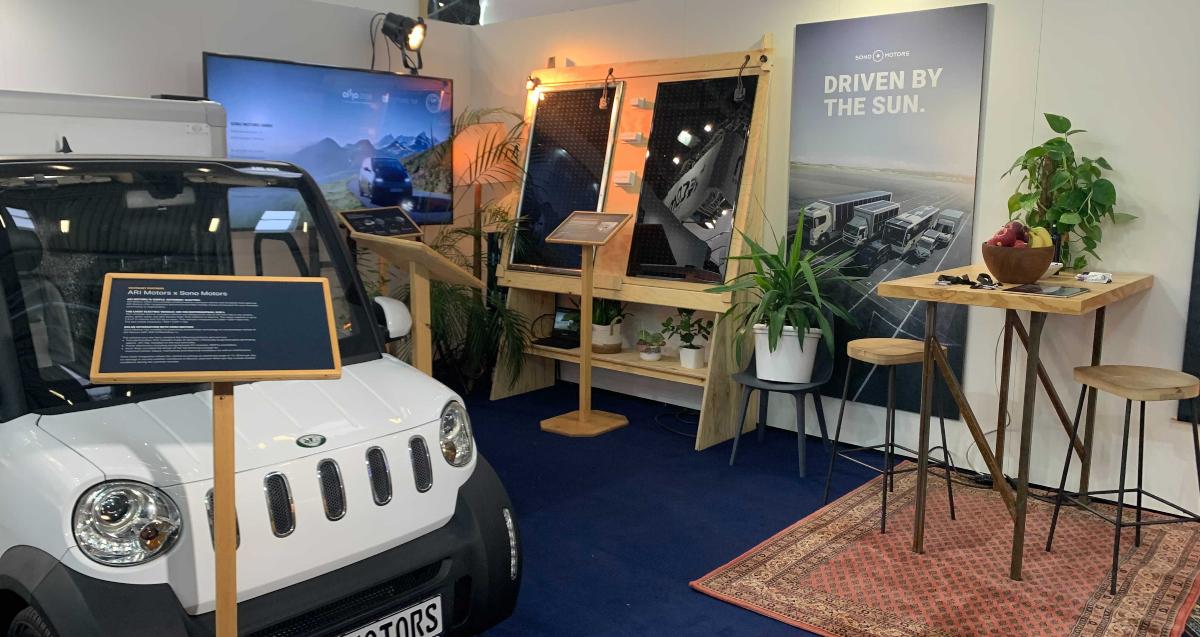 Sono Motors Files for IPO: SEV's Date, Price, and Valuation, Explained
After a brief lull, green energy stocks have recouped some of their 2021 losses. As the market sentiment toward green energy stocks has improved, several companies in the ecosystem are looking to go public. While Amazon-backed Rivian is getting all the attention, Germany-based Sono Motors is also going public in Nov. 2021, under the ticker symbol "SEV". What's the date, price, and valuation for the Sono Motors IPO?
Article continues below advertisement
One green energy name getting a lot of attention is Tesla. The stock recently rose to an all-time high amid optimism over its deal with Hertz. The rally in Tesla stock is often followed by a spike in other EV (electric vehicle) stocks. Several EV companies benchmark themselves against Tesla.
Sono Motors is a solar EV company
Sono Motors is developing the Sion SEV (solar electric vehicle), which it says is the first such model for the masses. It's not the first car experimenting with solar, though. In 2019, Hyundai announced a hybrid Sonata car with a solar roof. Toyota also featured solar cells in its Prius.
Article continues below advertisement
However, it's the Sion's range that's getting attention. Whereas Sonata Hybrid's solar panels add only about 2 miles to the vehicle's daily range, according to Sono Motors, Sion's solar system can add 69.5 miles on average. The range can be as high as 152 miles per week, which is sufficient for short-distance travel.
Article continues below advertisement
How many reservations does Sion have?
Sion can also be charged using EV charging stations, and the battery can get 80 percent charged in 35 minutes at a fast-charging station. Sion has received 16,000 reservations for the model. Apart from selling its cars, Sono Motors plans to license the technology to other companies, including those making buses, trains, and boats.
Article continues below advertisement
When will Sion cars be available?
Sono Motors will get the Sion model made under contract manufacturing. While Tesla and Lucid Motors have invested in their plants, many others have opted for third-party tie-ups. Sono Motors expects to begin delivering Sion cars in the first half of 2023.
Article continues below advertisement
Sono Motors' IPO date and price
Sono Motors is expected to list on Nov. 16. The company has kept the IPO price range between $14 and $16. It's offering 10 million common shares, and the underwriters have an option to purchase another 1.5 million shares. Berenberg is the global coordinator for the IPO, while Craig-Hallum will act as co-manager.
If the underwriters exercise the oversubscription option, Sono Motors would raise $184 million in gross proceeds from the IPO. The company intends to use the funds to finance operations.
Article continues below advertisement
Sono Motors' valuation
Sono Motors would have over 69 million shares outstanding after the offering. This would give it an initial market cap valuation of $1.1 billion at the top end of the IPO. In Dec. 2020, the company completed $52 million in Series C funding. It also raised $61.4 million from a crowdfunding campaign last year.