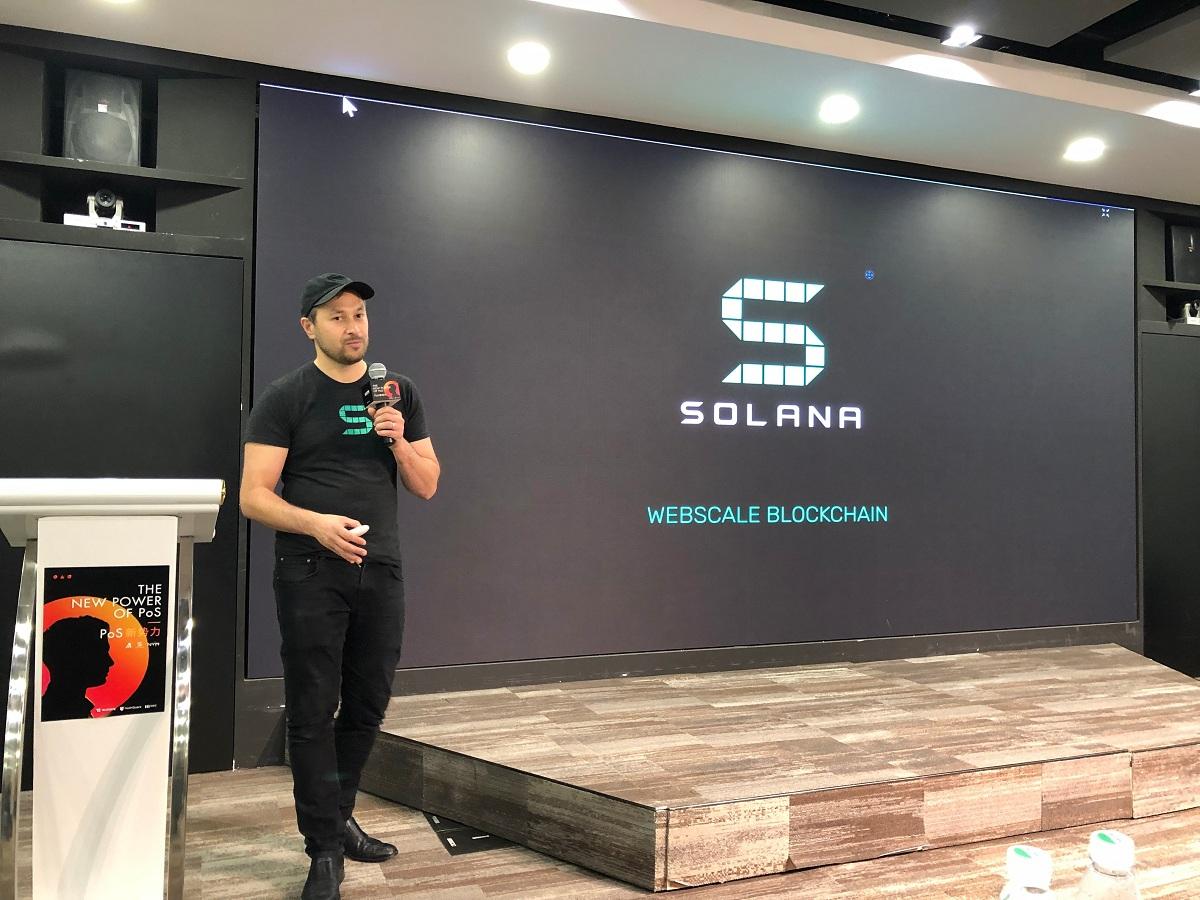 Is Solana (SOL) Still a Good Crypto Investment?
By Ruchi Gupta

Aug. 23 2021, Published 8:23 a.m. ET
Solana (SOL) is among the best-performing cryptocurrencies in 2021, with gains of about 5,000 percent. With that blockbuster return in mind, you might be wondering if SOL is still a good investment. Here's Solana's price prediction for 2025.
Article continues below advertisement
Solana set a new all-time high of $82 on Aug. 21. It has since retreated about 10 percent, to just above $73.
What's Solana (SOL), and how does it work?
Solana, a blockchain for running DeFi apps, competes with Ethereum. It's also a place for trading NFTs. It has sought to set itself apart from competitors by offering faster transaction speeds. SOL, the project's official cryptocurrency, facilitates transactions on the network.
Article continues below advertisement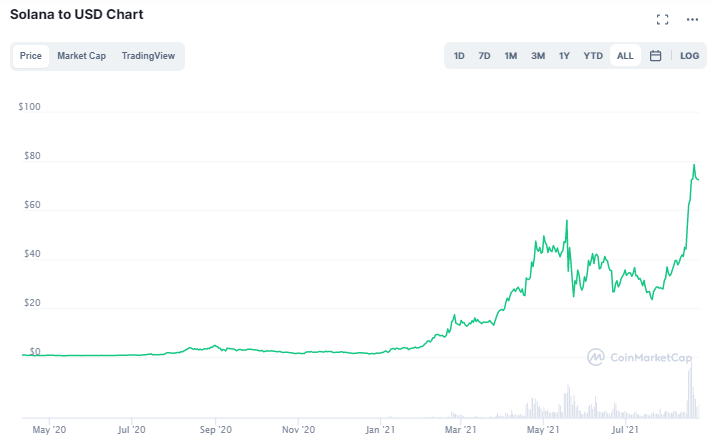 Is Solana's (SOL) supply capped?
There are some 286 million SOL tokens in circulation presently, and the crypto's supply is capped at 500 million. Other cryptos with a capped supply include Bitcoin, Ripple, and Clover Finance. As cryptocurrencies with a maximum supply can protect against inflation, they're becoming popular with risk-averse investors.
Article continues below advertisement
Is Solana (SOL) a good investment?
Even after its blockbuster rally, SOL looks like it has more room to run. The crypto should also continue to benefit from the expansion of DeFi and NFT products.
The project has forged multiple strategic partnerships that promise to increase SOL's use and bolster its value. Among them is its partnership with stablecoin network Terraform Labs.
Article continues below advertisement
A major Solana annual conference is planned for Nov. 2021 as well. That event could see the announcement of more partnerships for SOL and boost its potential. Cryptocurrencies have also drawn more attention with their booming adoption in Afghanistan after the Taliban overthrew the government.
Article continues below advertisement
Solana's (SOL) price prediction for 2025
Early Solana investors have seen incredible returns—the crypto boasts lifetime returns of more than 33,000 percent.
Over the past year, SOL has averaged 200 percent gains per month. Even if it climbs just 2 percent per month, Solana could hit $100 in 12 months and $200 by 2025.
The best place to buy Solana (SOL)
If you like Solana's prospects, you might want to add SOL to your portfolio. You can buy SOL with the U.S. dollar on Coinbase, Binance, and Bitfinex.