Should You Buy Tesla Stock Today After the Split?
With a year-to-date rise of 429 percent, Tesla is among the best-performing stocks this year. The stock has risen sharply since October 2019, when the company posted a surprise profit in the third quarter of 2019. And earlier this month, Tesla announced a 5-for-1 split. Should you buy TSLA today after the split?
Article continues below advertisement
What does it mean when a stock splits?
Fundamentally, a split doesn't change anything for Tesla stock, which was overvalued. However, companies split their stock to increase liquidity. Tesla stock would be around $430 after the split, making it accessible for retail traders who wouldn't have been able to afford the full price.
Article continues below advertisement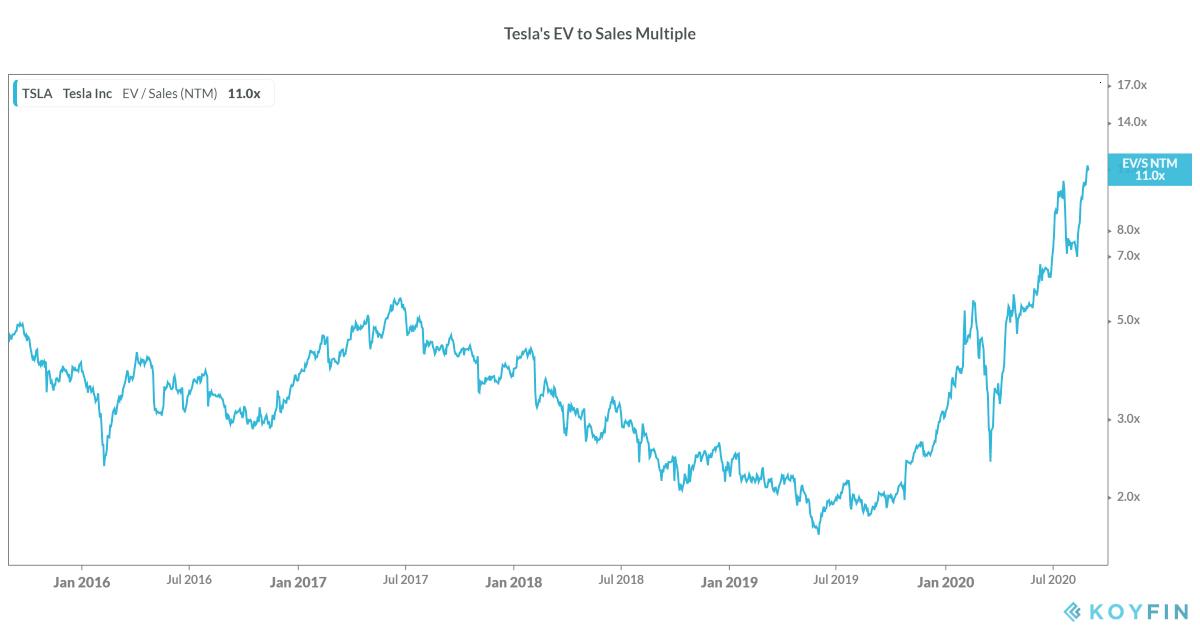 U.S. stocks have rallied this year, led by traders on the popular Robinhood platform, which offers fractional share trading. That said, many fund managers have cautioned against Tesla's soaring valuation. Tesla stock has an EV-to-sales multiple of 11.1x, the highest in the company's history.
Article continues below advertisement
Will Tesla stock go up after the split?
TSLA stock has gained more than 61 percent since Tesla announced the split last month. It would be fair to say that markets have factored in the higher liquidity after the split. Tesla stock is starting to look very expensive now, and its valuation is becoming difficult to justify.
What is Tesla's stock price now?
Tesla stock was trading 3 percent higher in premarket trading today, at $456. The company has a market capitalization of $412 billion. The rise in Tesla stock has catapulted CEO Elon Musk into the centibillionaire category, and his net worth has exceeded Warren Buffett's.
Article continues below advertisement
Toyota Motors and Volkswagen, the world's top two automakers, have a combined market capitalization of just $277 billion. And even if we add the market capitalizations of Ford, General Motors, and Fiat Chrysler, the top five automakers' combined market cap is still smaller than Tesla's. But we should also consider that Tesla stock bulls don't see the company as an automotive company but rather as a tech company, comparing it to Apple and Amazon.
Coming back to the question of whether you should buy Tesla stock today after the split, the answer would be that if you liked TSLA stock on Friday, you should go ahead and buy it today—the split doesn't change anything for the company. A split shouldn't determine your investment decisions, as it's a company's earnings that drive its long-term stock price, not its liquidity.