Buy SPRQ Stock Before the Sun Shines Again for the SPAC
Spartan Acquisition(SPRQ) SPAC is down 20 percent from its 52-week high. Should you buy the stock now, or wait for better prices?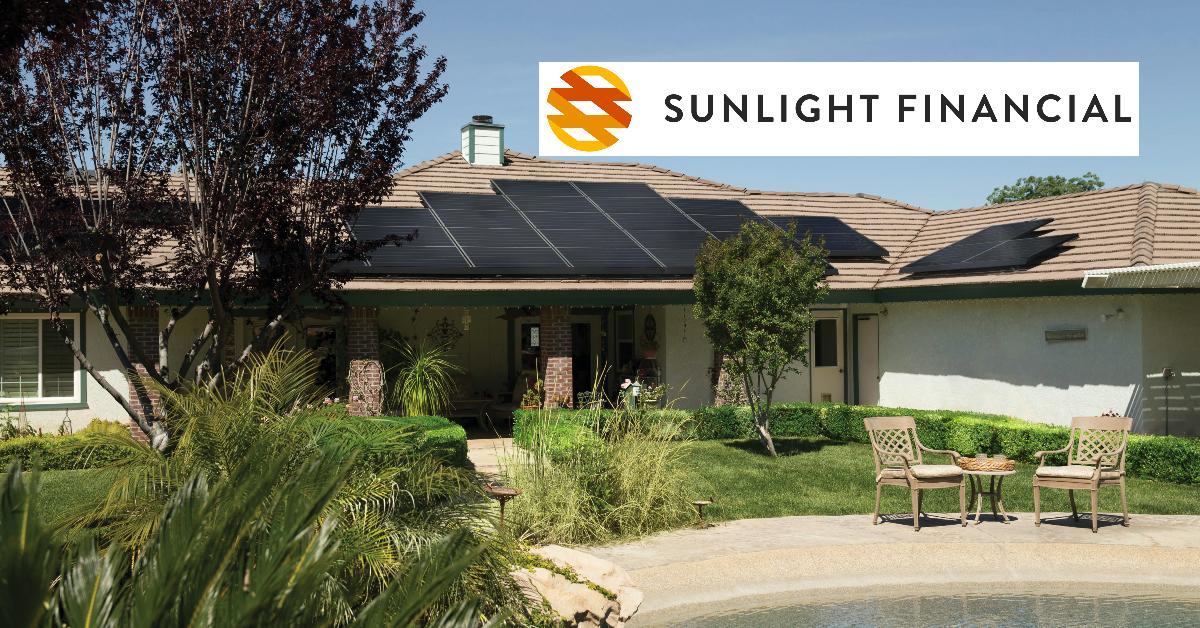 The Spartan Acquisition (SPRQ) SPAC (special purpose acquisition company), which has announced a merger with Sunlight Financial, saw its stock gain 2.8 percent on Feb. 19. However, the stock is down more than 22 percent from its 52-week high of $16.66. What's the outlook for Sunlight, and should you buy SPRQ SPAC stock after the crash?
Article continues below advertisement
Article continues below advertisement
Chamath Palihapitiya, also known as the king of SPACs, is among the investors that committed $250 million in PIPE (private investment in public equity) to the merger. Coatue Management and funds managed by Franklin Templeton, BlackRock, and Neuberger Berman Investment Advisers also participated in the PIPE.
Key details of the SPRQ–Sunlight Financial merger
The SPRQ–Sunlight Financial merger is expected to happen in the second half of 2021. The merger is subject to shareholder approval, which, in most cases, is more of a formality. However, there have been instances where SPACs have failed to merge—in 2020, TGI Fridays terminated its merger agreement with Allegro Merger. After the Sunlight-SPRQ transaction is complete, Sunlight will own around 50 percent of the new entity, Spartan investors will own 26 percent, and PIPE investors will own 19 percent.
Article continues below advertisement
Is Sunlight a good merger target for SPRQ?
Sunlight, a fintech platform, provides point-of-sale financing capabilities for residential solar contractors. In its filing in Jan. 2021, the company said that it had originated $3.5 billion in loans. Sunlight also revealed that it's profitable, which sets it apart from many other companies going public through a SPAC. The SPRQ deal is set to give Sunlight a pro forma equity value of $1.3 billion.
Article continues below advertisement
Article continues below advertisement
In a one-pager shared after announcing the PIPE in Sunlight, Palihapitiya stated that the U.S. residential solar industry's annual total addressable market is worth $11 billion. It grew by 31 percent between 2017 and 2020. In the note, Palihapitiya also stated that he's buying the stake at a 2023 EV (enterprise value)-to-EBITDA multiple of 11x, whereas the valuation is 0.29 times its 2023 funded volume.
Article continues below advertisement
Outlook for Sunlight Financial
Sunlight, a niche play on the U.S. solar market, has a positive outlook given the Biden administration's impetus toward green energy. As more people turn to solar energy, Sunlight Financial's demand is sure to grow.
Article continues below advertisement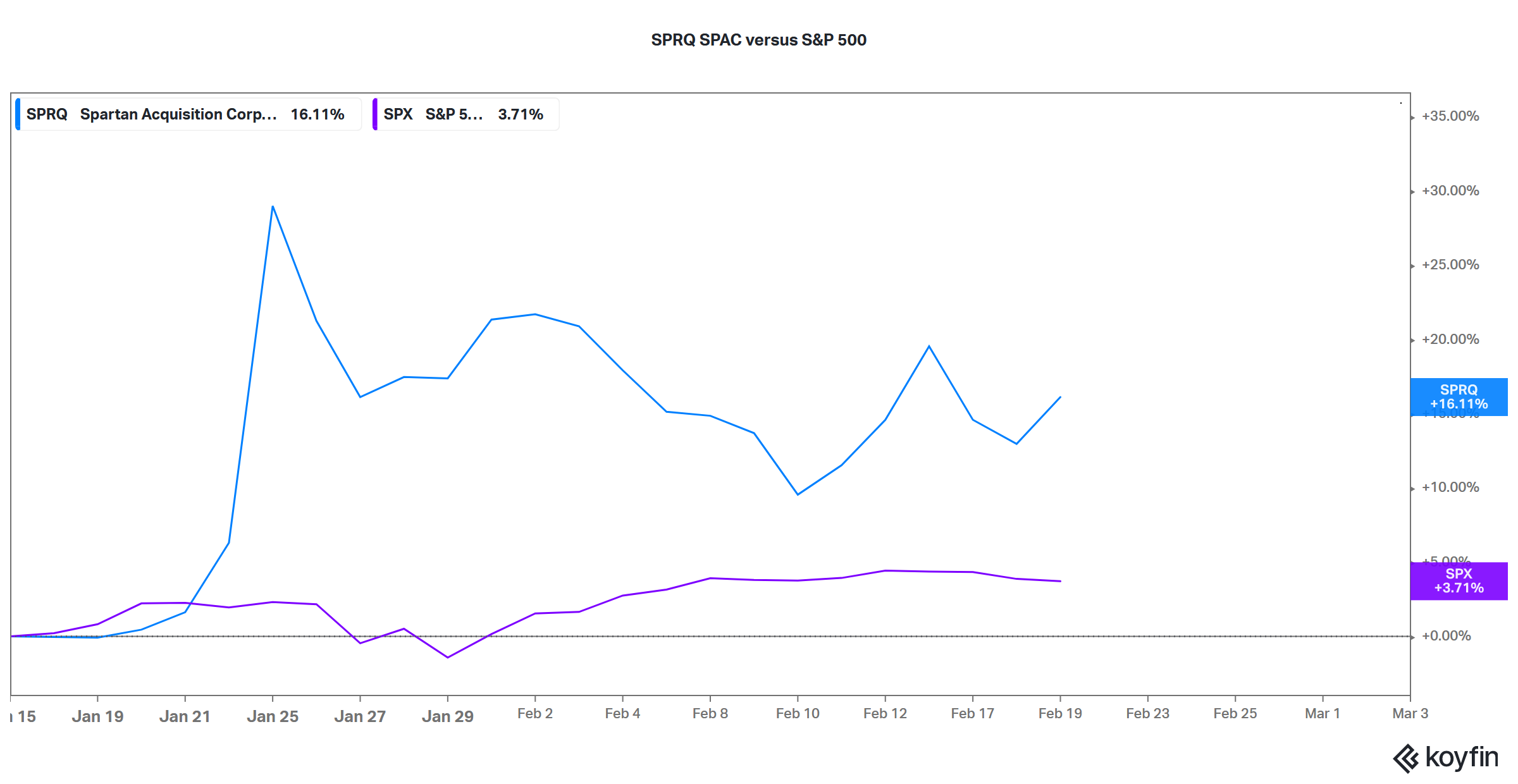 Article continues below advertisement
The company expects adjusted EBITDA of $60.2 million in 2021, which would mean an 2021 EV-EBITDA multiple of less than 22x—attractive compared with the rich valuation of other fintech companies such as Affirm. Sunlight's adjusted EBITDA margin of around 55 percent also looks good.
Should you buy the dip in SPRQ SPAC stock?
After falling more than 20 percent, the SPRQ SPAC's stock is in bearish territory. Two things could be behind the sell-off. First, almost all green energy stocks have seen selling pressure as investors are growing apprehensive of their soaring valuations. Second, Hindenburg Research's allegations against Clover Health and Palihapitiya created selling pressure for all stocks he's associated with, even those of SPACs yet to find a merger target.
Article continues below advertisement
Article continues below advertisement
That said, the dip in SPRQ stock before the merger with Sunlight Financial looks like a buying opportunity. Sunlight has strong financials and an attractive valuation, unlike some other green energy plays. Also, Palihapitiya's response to Hindenburg's allegations look credible and should help ease investor concerns.