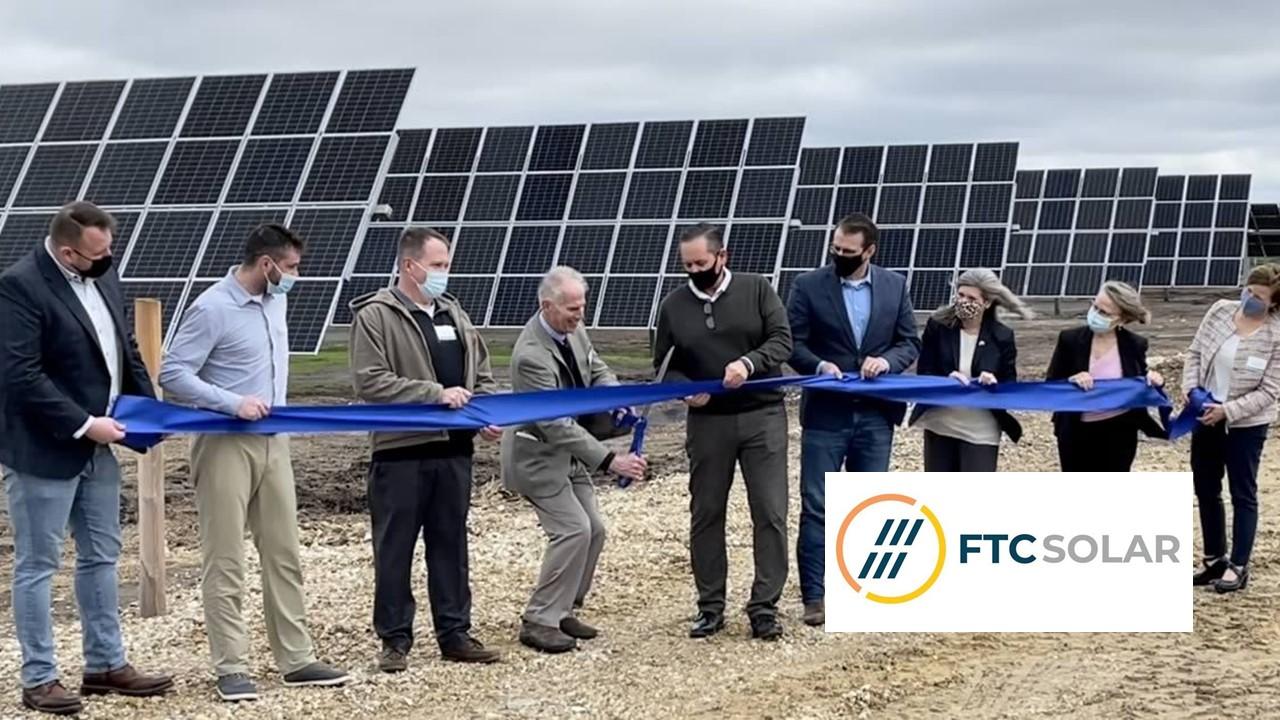 FTC Solar IPO Stock Is a Niche Way to Play the Solar Industry
By Mohit Oberoi, CFA

Apr. 27 2021, Published 11:05 a.m. ET
From being the market darling in 2020, the green energy theme has taken a backseat in 2021. Investors have sold off and booked profits in these names amid concerns of them getting overheated. While sentiments over green energy stocks have been subdued, solar tracking company FTC Solar has decided to go ahead with its listing. Should you buy FTC Solar IPO stock or stay away?
Article continues below advertisement
Most of the companies in the green energy ecosystem are trading at a deep discount to their 52-week highs. This includes the companies that have recently gone public either through the traditional IPO or the SPAC route.
FTC Solar IPO news
On April 19, FTC Solar announced the roadshow for its IPO where it intends to offer 18.4 million shares with the underwriters having the option to purchase an additional 2.76 million shares. The company has priced the IPO between $18 and $20 and will announce the final pricing ahead of the listing.
Article continues below advertisement
FTC Solar IPO date
FTC Solar's IPO is expected on April 28. However, we still don't have an official confirmation on the date.
Article continues below advertisement
Is FTC Solar profitable?
Most of the companies that went public over the last year amid the IPO and SPAC boom have been loss-making and FTC Solar isn't an exception. The company reported a net loss of $15.9 million in 2020—up from $13.5 million in 2019. However, the margin narrowed from -31.3 percent in 2019 to around -10 percent in 2020. On a per-share basis, the company lost $1.91 in 2020.
FTC Solar is also negative on the EBITDA level and posted an adjusted EBITDA of -$15 million in 2020. However, FTC Solar is profitable on the gross level and posted a gross profit of $3.6 million in 2020 compared to a loss of $1.9 million in 2019. 
Article continues below advertisement
FTC Solar IPO valuation
In its most recent S1 filing, FTC Solar listed its weighted average outstanding shares at 73.6 million. The company could command a valuation of almost $2 billion. It posted revenues of $187 million in 2020, which would mean a 2020 price-to-sales multiple of 10.7x. Since the company is negative on earnings metrics like EBITDA and net profit, we can't value it based on profitability metrics.
Article continues below advertisement
FTC Solar will list on the Nasdaq Global Market under the ticker symbol "FTCI."
FTC Solar stock forecast
Since FTC Solar hasn't yet listed, none of the Wall Street analysts are currently covering the stock. However, the stock's forecast looks positive based on the strong growth and improved earnings. Its revenues increased over 3.5x in 2020 compared to 2019.
Article continues below advertisement
Is FTC Solar IPO a good buy?
Currently, the green energy theme is out of favor with investors after the sharp rise in green energy stocks in 2020. Given the massive impetus towards clean energy globally, the quality names should recover in the medium to long term.
The FTC Solar IPO looks like a niche way to play the solar industry. Investors can buy the stock with a long-term focus.
How to buy FTC Solar stock
You can buy FTC Solar stock through your broker after the stock starts trading. You can buy the desired number of shares and place either a market or a limit order.