Bumble Stock Looks Like a Buy Ahead of Still-Unknown IPO Date
With the Bumble IPO date looming, investors want to know whether the position is worth their while. What can investors expect from Bumble IPO stock?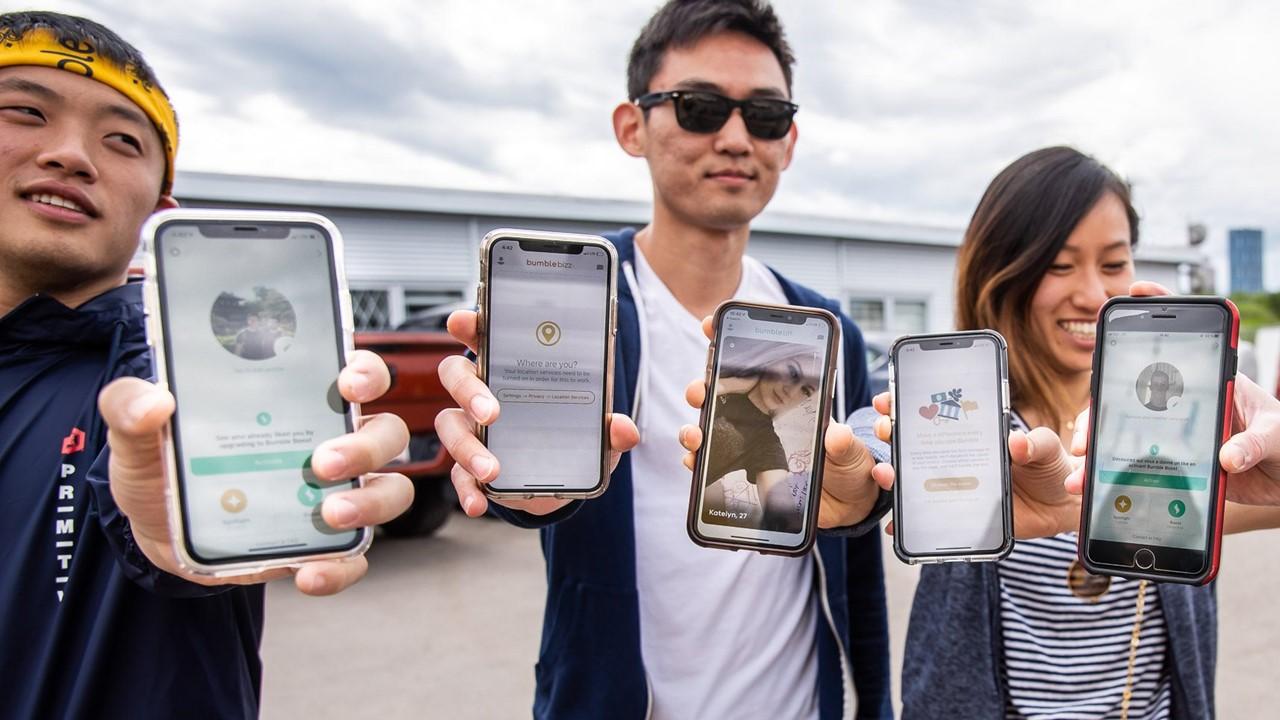 It isn't often that we get technology that's concerned about women first, especially when tech caters to the dating industry. However, dating app Bumble is just that. The company has seen massive growth since 2014. Also, the forthcoming public offering proves that the company's strategy is effective.
Article continues below advertisement
Article continues below advertisement
However, we all know hubbub doesn't necessarily equate to a successful stock experience. All things considered, the Bumble IPO still looks like a solid bet.
When Bumble plans to go public
Bumble has confidentially filed with the SEC, which means investors don't know when the official IPO date is yet. However, we do know that the company plans to list on the Nasdaq Exchange.
Article continues below advertisement
Some rumors suggest that Bumble could go with an apropos date of Feb. 14 (or Valentine's Day). That date is coming up in just a few weeks. If the IPO is really happening then, we will find out in the coming weeks.
Bumble gives a new meaning to "IPO date"
With a currently blind date for the Bumble IPO, the dating app is continuing its trajectory of unexpected moves. Founder and CEO Whitney Wolfe Herd also founded Tinder, but left the company (which is now owned by publicly traded Match Group) to start a dating platform that catered to women. Other Bumble executives are also former Tinder stock, so it seems like Wolfe Herd's trend caught on.
Article continues below advertisement
Article continues below advertisement
Unfortunately, Wolfe Herd left Tinder on unfortunate grounds. A sexual harassment lawsuit was sent on her behalf to the company.
Article continues below advertisement
The Bumble IPO shows potential for retail investors
Aside from the fact that Bumble has a totally different prerogative than its competitors (which puts it in a solid place as far as progressive equitability), the IPO stock could be lucrative.
Article continues below advertisement
Bumble's user base is nearly two-thirds female. It's also woman-led, which is rare for any company, let alone a public one. Just 20 women-led companies have ever gone public on the NYSE. Even if you don't want to invest in an individual stock, Bumble is perfectly suited for funds like the Pax-Ellevate Global Women's Leadership Fund (PXWIX) and other impact-oriented baskets.
Article continues below advertisement
Bumble is also backed by Blackstone Group ("BX" on the NYSE), which isn't a small feat. Wolfe Herd owns another dating app called Badoo, which mainly serves European and Latin American audiences.
On its own, Bumble sits comfortably in the top five highest-grossing iOS lifestyle apps (across 30 countries, not just the U.S.). This is thanks to its 42.1 million monthly active users, 49 percent of which invest in a paid subscription of some sort.
Article continues below advertisement
Article continues below advertisement
How to buy Bumble IPO stock after it goes public
IPO stock tends to be allocated to preferred investors, but a brand as trendy as Bumble is sure to find its way to the retail market through popular online brokerages. Don't be surprised to see Bumble IPO shares available at market open on Robinhood after the market debut date arrives.
If you're an active trader on platforms like Fidelity, E-Trade, Wealthfront, Betterment, and Charles Schwab, you may also have access to IPO stock from your own brokerage account.