Buy Royal Dutch Shell (RDS.A) Stock on the Dip, Bet on Green Energy
Global energy giant Royal Dutch Shell (RDS.A) has fallen 12 percent from its 52-week highs and is in the correction zone. Should you buy the dip in RDS.A stock or wait for better prices?
Article continues below advertisement
RDS-A stock is up 11.4 percent YTD and is underperforming some of the other energy companies. For example, BP and ExxonMobil are up 21.7 percent and 41.3 percent, respectively. Shell's troubles only increased when a Dutch court ruled against it in the carbon emission case.
Court ruling on Shell's climate change, explained
A Dutch court has ruled that Shell should reduce its carbon emissions by 45 percent by 2030. The court has essentially asked the company to move quickly on its plans to cut emissions. Shell intends to cut its carbon emissions by 20 percent by 2030 and 45 percent by 2035. The company wants to be carbon neutral by 2050.
Article continues below advertisement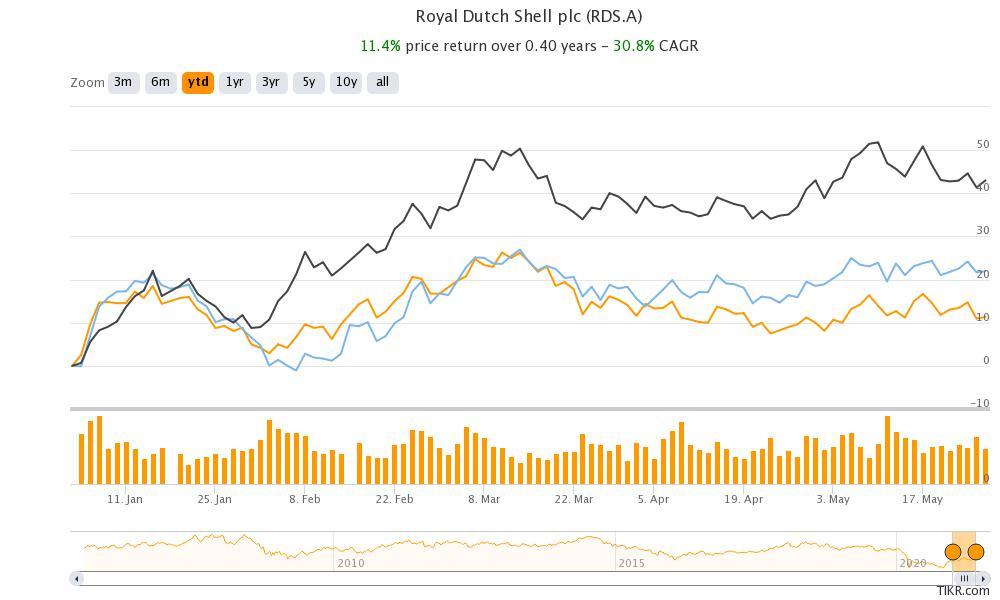 Other energy companies have also announced plans to cut their carbon emissions to varying degrees. However, the Dutch court order, which Shell intends to appeal, opens a pandora box for energy companies. So far, these companies have been announcing plans to lower emissions due to pressure from shareholders and activist groups. However, a court ruling adds a new dimension for energy companies.
Article continues below advertisement
Shell stock valuation
Shell stock trades at an NTM EV-to-EBITDA multiple of 4.07x. The multiple has averaged 4.87x over the last 10 years. Shell stock looks undervalued especially after the recent underperformance.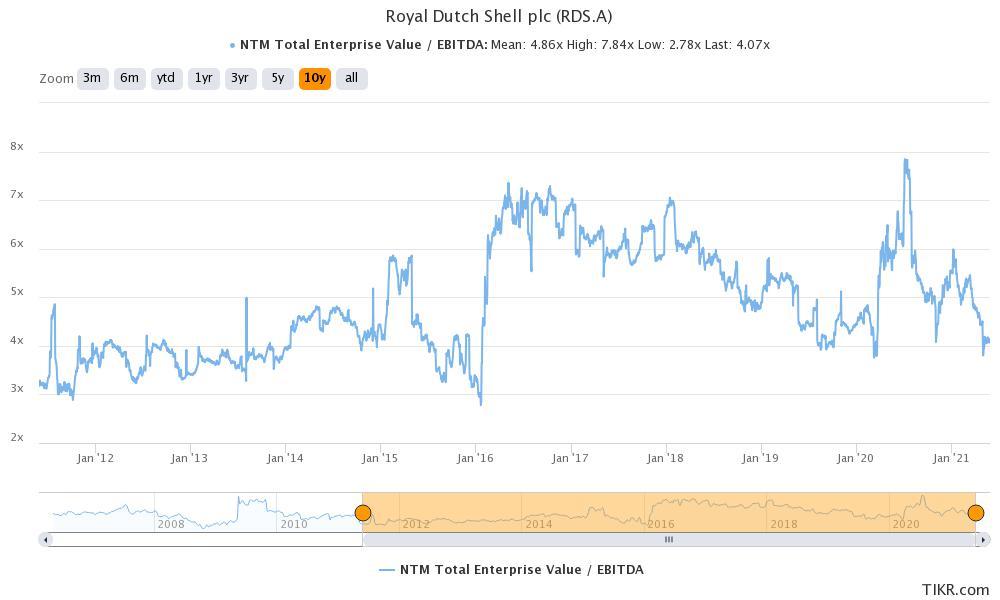 Article continues below advertisement
Shell has been taking several measures to transform its business. While Shell is spending heavily on green energy initiatives, it's gradually selling its non-core assets to raise cash. The company also took several measures including layoffs to control its expenses in 2020.
Incidentally, 2020 was a bad year for the entire energy industry. Shell had to lower its dividend for the first time since World War II. However, it increased the dividend later in the year amid increased energy prices.
Article continues below advertisement
Shell stock forecast
According to the estimates compiled by CNN Business, Shell has a median target price of $49.75, which is a premium of 30.3 percent over the current prices. It's trading 12.4 percent above its lowest target price of $44, while the highest target price of $67 is a premium of 71.2 percent.
Among the 30 analysts covering Shell stock, 26 rate it as a buy or some equivalent, while four rate it as a hold. The outlook for energy prices looks positive based on the strong demand, which bodes well for energy stocks as well. However, there's the overhang of a deal between Iran and the U.S. after which Iran could be able to export oil. This could put pressure on oil prices.
Article continues below advertisement
Should you buy RDS.A stock?
Looking at the tepid valuations and the positive outlook for energy prices, Shell stock looks like a good buy at these prices. While the Dutch court ruling has added a layer of risk for the energy company, markets don't seem too worried about the ruling. RDS.A stock closed with gains on May 26 despite the ruling. While the stock is lower on May 27, it has more to do with the almost 1 percent decline in energy prices. Other energy stocks are also lower amid the fall in crude oil prices.
Article continues below advertisement
Shell isn't popular on Reddit.
Shell stock isn't popular among Reddit groups. However, it looks like a fundamentally attractive company despite the Dutch court ruling and a good way to play higher energy prices in the medium term.