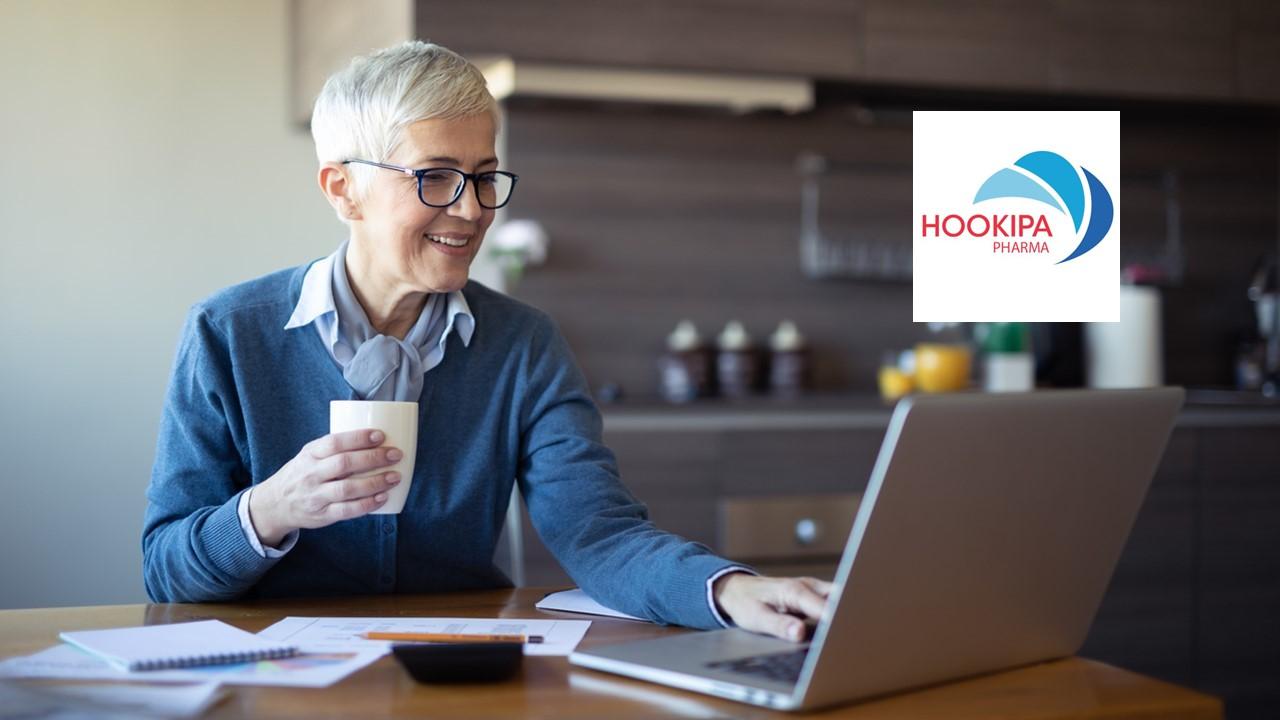 Hookipa Pharma (HOOK) Stock Looks Like a Buy on the Dip, Still Risky
Hookipa Pharma (HOOK) stock fell 5.8 percent on June 9, which took its YTD loss to 9 percent. The stock is underperforming the S&P 500 by a wide margin and has almost halved from its 52-week high prices. Should you buy Hookipa Pharma stock on the dip?
Article continues below advertisement
Hookipa Pharma is a clinical-stage biopharma company. It's developing novel immunotherapeutics that can reprogram the body's immune system. The company uses a proprietary arenavirus platform that's "based on engineering arenaviruses to carry and deliver virus-specific or tumor-specific genes to dendritic cells, which are natural activators of killer T cells."
What happened to Hookipa stock?
On June 7, Hookipa Pharma released the phase 1 trial results. The company sounded optimistic about the results. "Our early Phase 1 HB-200 data provide compelling clinical evidence of the potential of our versatile arenaviral platform to introduce a new class of immunotherapeutics that can generate an unprecedented T cell response to the desired cancer target," said Hookipa CEO Joern Aldag.
Article continues below advertisement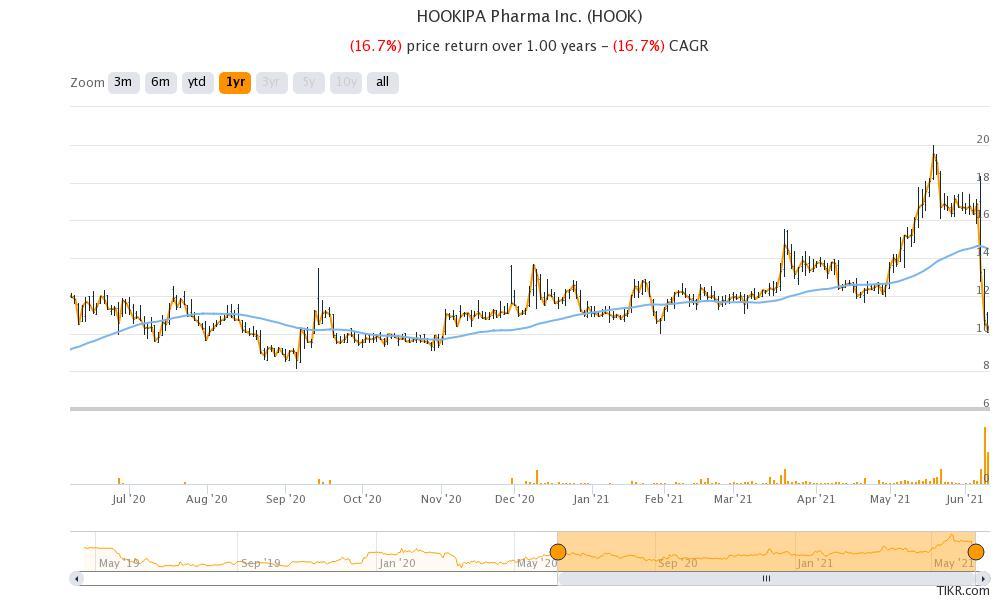 However, the markets seem to think otherwise and HOOK stock fell after the trial results.
Article continues below advertisement
Hookipa Pharma stock valuation
Hookipa Pharma is valued at an NTM EV-to-revenue multiple of 11.1x. Like all other clinical-stage companies, Hookipa is also posting losses and burning cash. At the end of the first quarter of 2021, it had $128.1 million of cash and cash equivalents. The number also includes restricted cash.
Hookipa stock forecast
Wall Street analysts are bullish on Hookipa Pharma stock. All eight analysts tracked by CNN Business rate HOOK stock as a buy or some equivalent. The stock's median target price of $23.50 is a premium of 134 percent over the current prices.
Article continues below advertisement
Its highest and lowest target prices are $28 and $19, respectively. HOOK stock trades at a discount of 89 percent to its lowest target price. After the trial results, H.C. Wainwright maintained its buy rating and a $21 target price on HOOK stock. It raised the target price from $16–$21 in May.
Article continues below advertisement
In June only, JMP Securities reiterated its buy rating on Hookipa Pharma stock and assigned a target price of $25. While Wall Street is overwhelmingly bullish on HOOK stock, its price action has disappointed.
Hookipa stock on Reddit
Certain Reddit groups like WallStreetBets have been instrumental in pumping several stocks. Recently, the group was behind the spike in stocks like AMC Entertainment, Clover Health, and ContextLogic.
Article continues below advertisement
However, Hookipa stock isn't featured much on Reddit discussions. On June 7, a new community was created to discussed Hookipa Pharma but it had fewer than 10 members at the time of writing.
Article continues below advertisement
Is Hookipa Pharma stock a good buy?
It can be tricky to invest in clinical-stage companies since they are very volatile. Also, the fortunes depend on the trial results and final commercialization of the product. That said, unlike other clinical-stage companies, Hookipa Pharma is making some revenues. It also has a reasonably strong balance sheet that can cover its near-term cash burn.
Currently, Hookipa Pharma has three ongoing trials including in Human Papillomavirus. Human Papillomavirus accounts for almost 5 percent of total cancer cases globally. After the sharp fall, Hookipa Pharma is trading near its 52-week low prices and looks like a good buy now considering the vast market opportunity. However, like all clinical-stage companies, HOOK stock is a risky bet.