China's 'Zero COVID' Policy Lockdown Creates Bottleneck at Shanghai Ports
Concerns are growing as ships remain unable to port near Shanghai. The bottleneck is creating woes about whether or not a massive shortage is coming.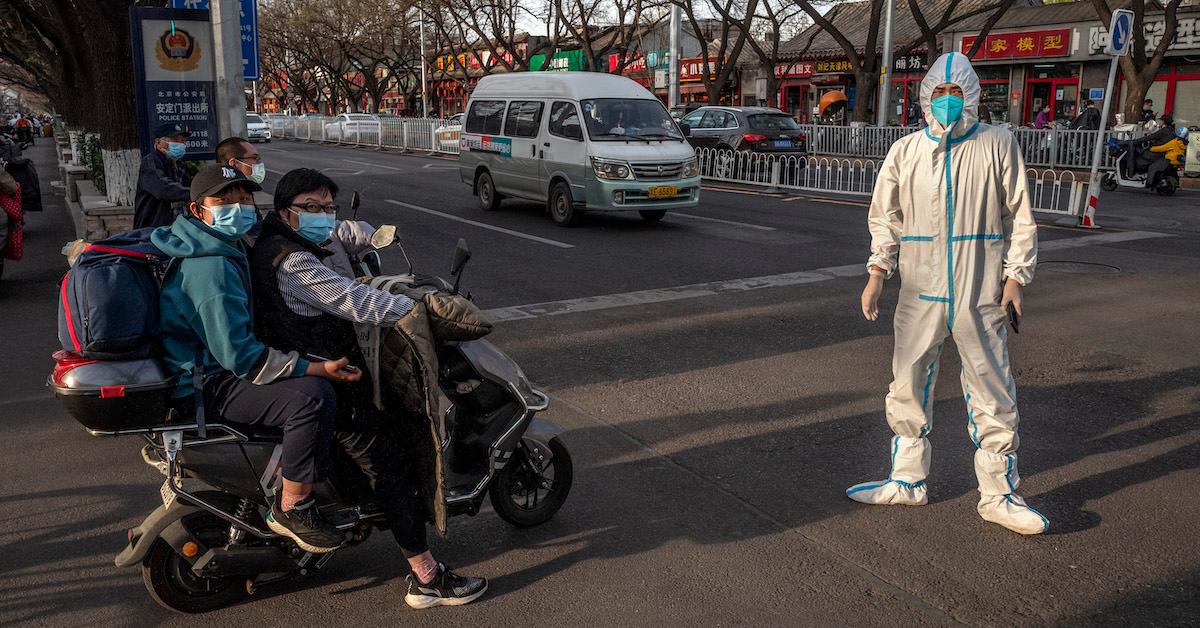 Supply chain issues are being revived on a global scale as container ships struggle to dock at ports outside of Shanghai. The severe ship bottleneck is creating concern that there may be shortages on a destructive scale. Why are ships facing a bottleneck in China?
Article continues below advertisement
Article continues below advertisement
While places in the U.S. have moved forward to some pre-COVID-19 behaviors due to relaxed mandates for mask-wearing and testing, China has increased its lockdown measures in pursuit of reaching a "zero COVID" level.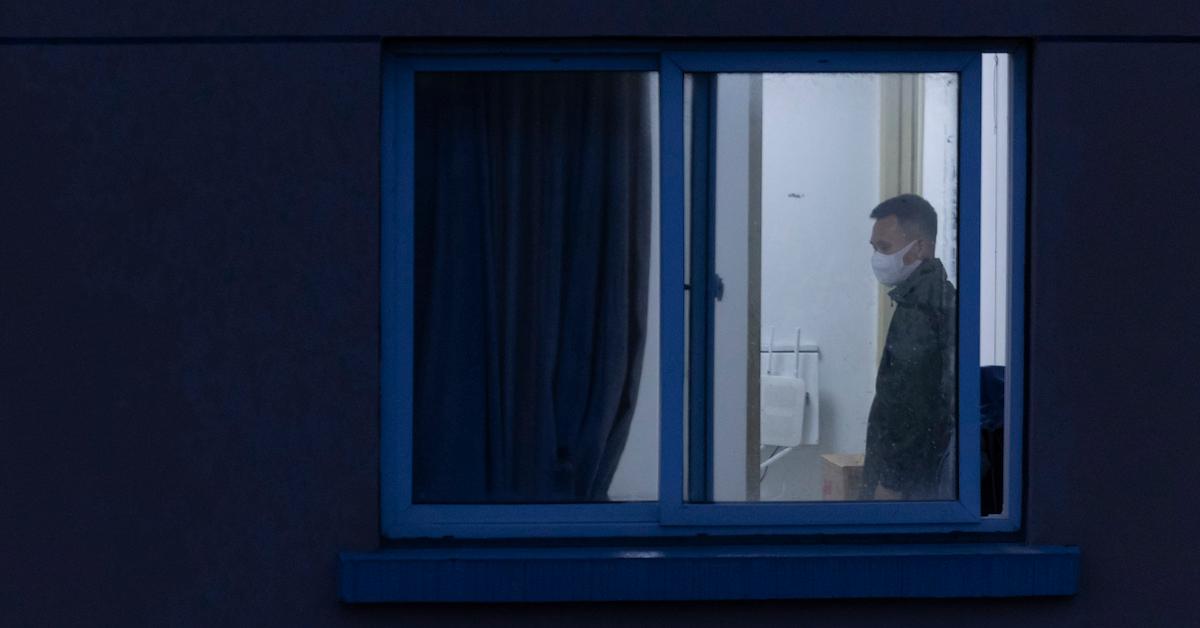 Article continues below advertisement
China's COVID-19 measures are leading to port congestion.
Ships have been facing a bottleneck at ports near Shanghai due to COVID-19. At the beginning of March, COVID-19 cases began to rise exponentially. According to CNN, the virus spread to 29 of China's 31 provinces, with 90 percent of all cases starting in Jilin and Shanghai. On March 27, the government launched a lockdown.
The initial lockdown was meant to be staggered, but as cases continued to rise, the government threw away its staggered approach by forbidding people to leave their neighborhoods unless it was to get tested. Anger brewed among residents since they didn't have access to food or medical treatment. But even as China reportedly began to relax the lockdown measures (so people could return to work) businesses are still struggling to get workers in. In China, 90 percent of the trucks aren't in operation.
Article continues below advertisement
Article continues below advertisement
A whitelist was created by China's Ministry of Industry and Information Technology to prioritize several hundred major businesses. However, only 30 percent of the workforce for these companies can work due to lockdown and testing measures. The whitelist comes with a contingency that businesses can resume work if employees lived at the production site and have limited contact with people, along with routinely testing negative for COVID-19.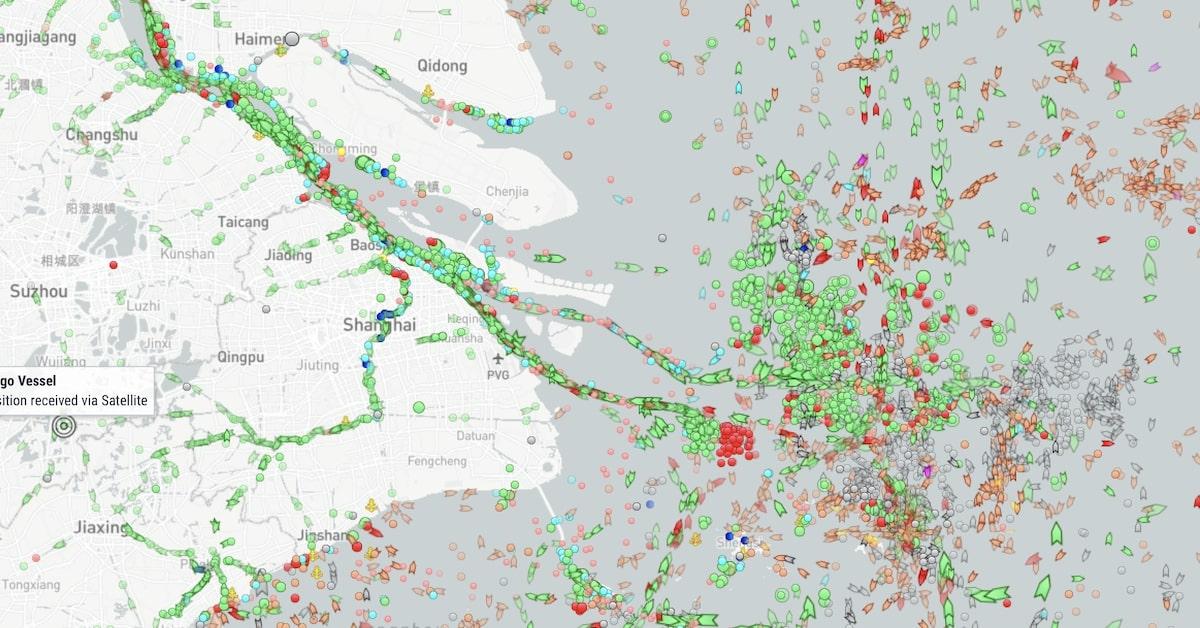 Article continues below advertisement
Meanwhile, one in five container ships is waiting outside of China to port. According to Fortune, 20 percent of the world's estimated 9,000 active container ships are waiting outside of various congested ports. But 30 percent of the bottleneck is in China. The port of Shanghai is the largest container port in the world. According to ShipHub, the main products coming through this port are coal, metal-ore, petroleum and petroleum-related products, steel, and heavy machinery.
Article continues below advertisement
By 2017, the port of Shanghai set a new world record for transshipments and exceeded 40 million TEU. TEU refers to a 20-foot equivalent unit, which isn't an exact unit of cargo capacity, often used for ships and container ports. One-fourth of all cargo traffic is moved through the port of Shanghai. Also, 99 percent of Shanghai's foreign trade goes through that port.
Article continues below advertisement
"The more severe it gets, the more impacts will be pronounced. These transport and supply-chain disruptions are going to feed into the global supply-chain problem and the U.S." stated Liang Yan, an economics professor at Willamette University.
Article continues below advertisement
Article continues below advertisement
What does the U.S. import from China and will there be shortages?
According to TradeEconomics, imports from China to the U.S. include but aren't limited to:
Live animals
Dairy products
Raw hides
Nickel
Cotton
Zinc
Coffee
Aircraft/spacecraft
Meat, fish, vegetables
Paper
Rubber
Statistics on imports from China show that in 2018, 36 percent of fruits and vegetables including those that are processed came from China. The United States Census Bureau reported these numbers from foreign trade with China this year. In January, $47 million worth of goods were brought from China while $42 million worth of goods were exported in February.
Tim Huxley, who is the founder of Mandarin Shipping, told CNBC that congestion might ease up as early as late April. He said, "The port itself has stayed open so ships are coming in but it's getting cargo to and from the port." With China heavily committed to its zero-COVID policy, it's uncertain whether or not the ports can rebound before the world feels the impact.