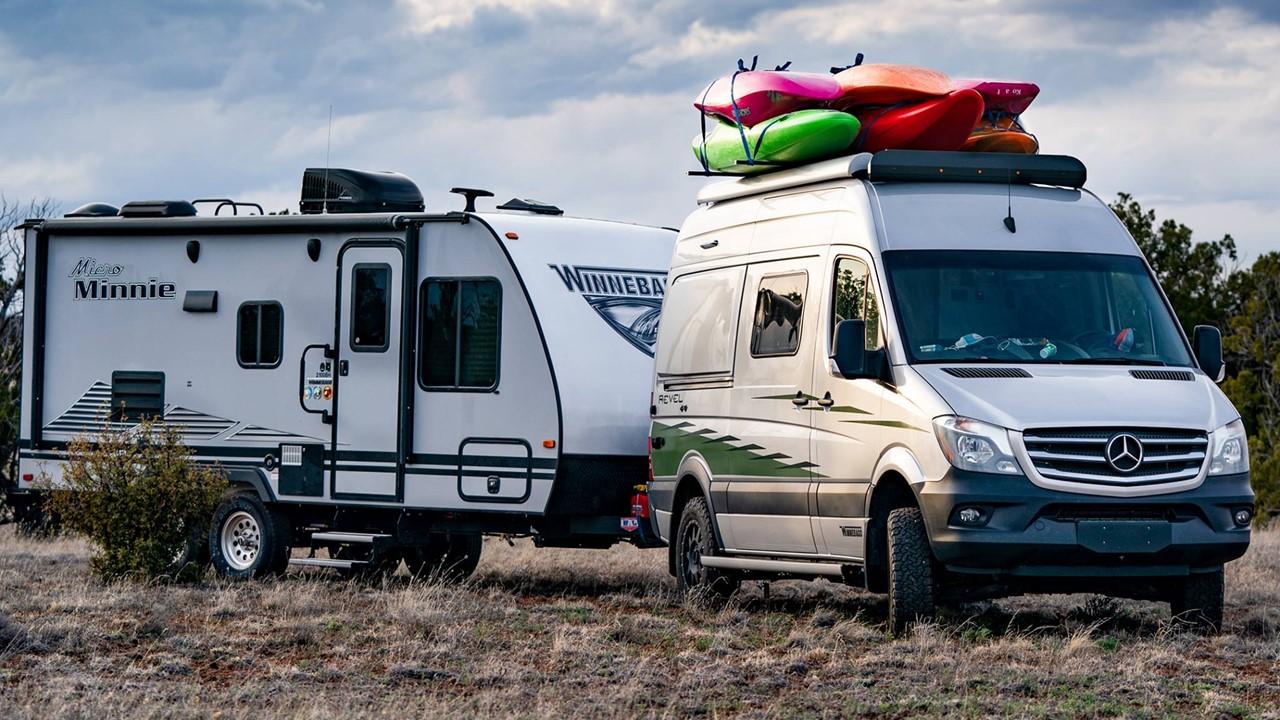 Best RV Stocks for Investors — Market to Explode in the Next Few Years
Article continues below advertisement
While RVs aren't the first type of vehicle consumers go for, the market for these vehicles is growing at a rapid pace.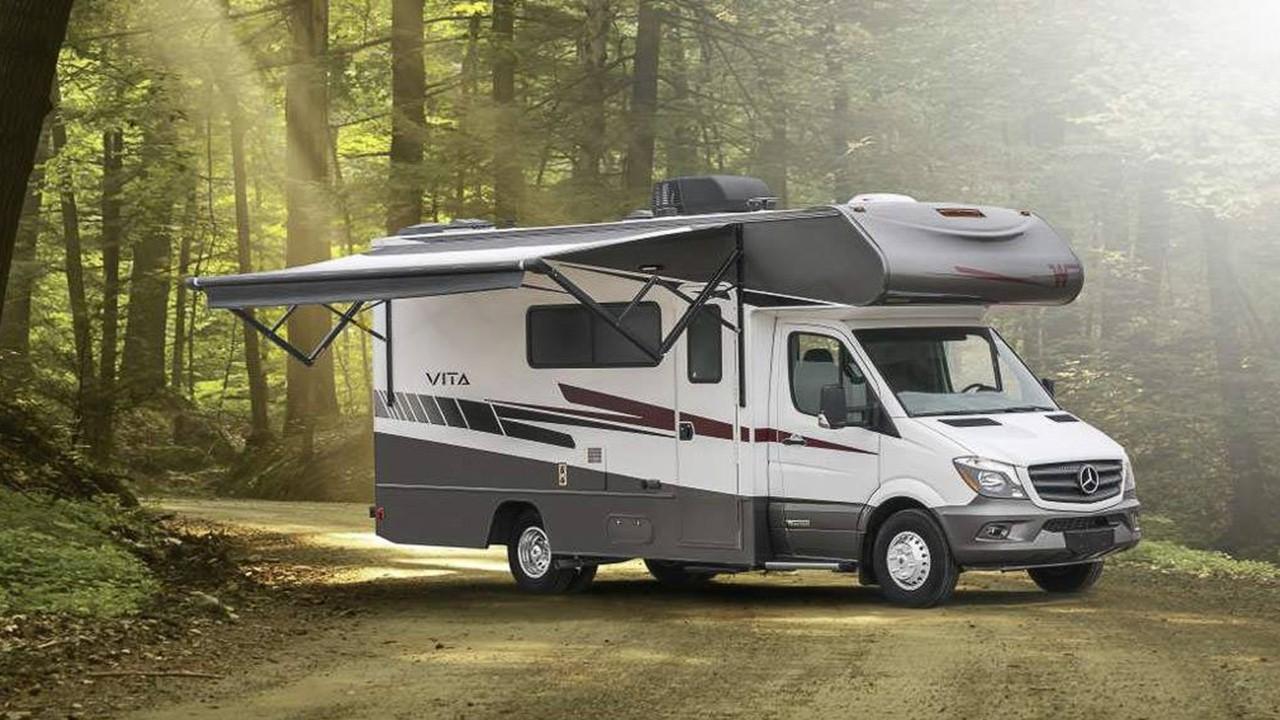 Article continues below advertisement
The RV market is predicted to explode in the next few years.
After growing from $55.28 billion in 2020 to $55.90 billion in 2021, the RV market size is estimated to grow to $87.89 billion by 2028, according to Fortune Business Insights. The estimated market growth for that period is expected to exhibit a CAGR of 6.7 percent. People often think of RVs as just motorized trailers or buses, but consumers and businesses use many types of RVs.
The RV market includes motorhomes, residential and commercial RVs, and towable RVs. Motorized RVs are commonly broken down into three classes — Class A, Class B, and Class C. Class A models resemble buses and usually have six wheels, while Class B models are similar to vans and Class C models have a truck type of build.
Article continues below advertisement
The RV market was down during the COVID-19 pandemic in 2020 due to consumer spending falling, people staying home, and travel being significantly reduced. Supply chain and raw material shortages also impacted the market and paused RV production. Now, the demand for these automobiles has skyrocketed as families look to get back on the road and take trips.
The surge in remote jobs has also urged some people to take advantage of not having to be based in one location. They can live in an RV while traveling and working. Fortune Business Insights also points out that contrary to popular belief, RVs have low fuel consumption as well as feasible maintenance and insurance costs.
Article continues below advertisement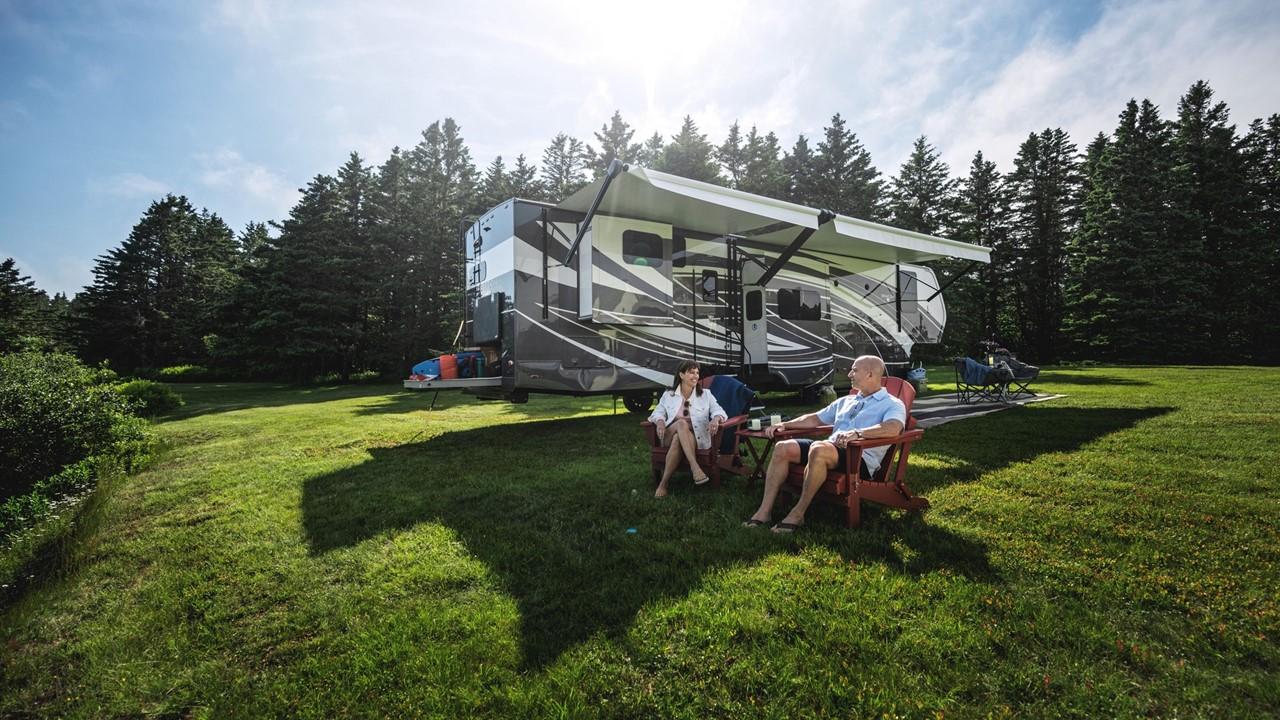 What are the top RV stocks?
Winnebago Industries (WGO)
Winnebago is one of the most well-known RV companies in the U.S. The company all three classes of RVs as well as travel trailers and boats. In late March, the motorhome manufacturer reported its second-quarter earnings for fiscal 2022. Winnebago surpassed the expectations with a revenue of $1.16 billion, which was greater than the estimated $1.1 billion. It's also a large increase from the revenue of $839.9 million in the second quarter of 2021.
Article continues below advertisement
In January, Winnebago announced that it will make a fully electric RV. If production goes as planned, it could make the company a dominant force in the automotive industry. One of the biggest downsides of traditional RVs is the amount of carbon dioxide they emit.
THOR Industries (THO)
THOR Industries is the world's largest RV retailer with multiple RV brands around the world. Some of its brands include Heartland, Dutchmen, Airstream, and Starcraft. The company also had its second-quarter fiscal earnings in March and surpassed an expected revenue of $3.53 billion with $3.88 billion. At the time of the earnings, THOR Industries had an RV backlog worth $17.73 billion, which was a 60 percent increase on a YoY basis.
Article continues below advertisement
Camping World Holdings (CWH)
While THOR is the world's largest RV manufacturer, Camping World Holdings is the leading RV and related outdoor equipment retailer in the U.S. The company's retail locations across the country and a push to build new locations give it a competitive edge.
In Camping World Holdings' reported fourth-quarter net sales for fiscal 2021, it reached an all-time high of $1.38 billion. CWH shares rose 3.67 percent last week. It's the first time the stock has had back-to-back increases in price since the last week of December 2021.