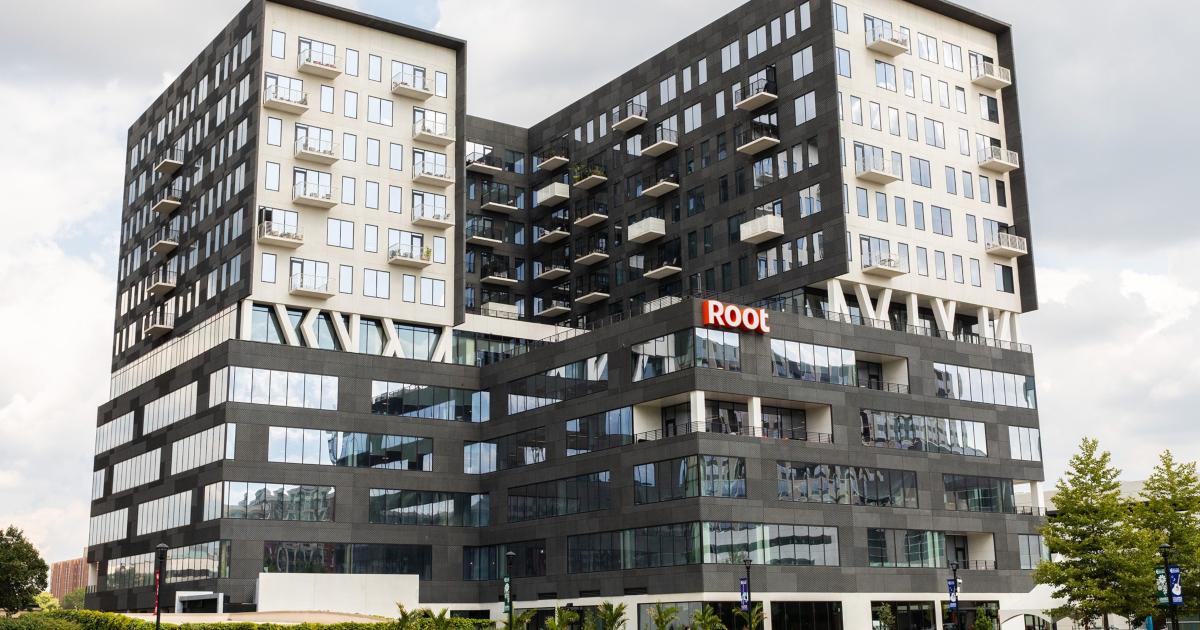 Root Insurance Is the Latest Reddit Darling: Will It Be the Next GME?
By Mohit Oberoi, CFA

Aug. 30 2021, Published 7:13 a.m. ET
Root Insurance hit an all-time low of $5.19 in Aug. 2021, but has since strengthened and looks set to continue its gain this week. The stock is getting popular on social media, including Reddit group WallStreetBets. What's the forecast for ROOT stock amid rumors of a short squeeze?
Article continues below advertisement
Root Insurance went public in 2020, pricing its IPO at $27. The stock went on to hit an all-time high of $29.48 but then tumbled. It's down 60 percent in 2021. The stock has somewhat mimicked ContextLogic (WISH), which also went public in 2020 and trades at a fraction of its IPO price. It's a popular name on WallStreetBets as well.
Root Insurance's earnings
Both WISH and ROOT released their earnings in Aug. 2021, and both releases disappointed markets and sent the stocks to all-time lows. As Root Insurance stock plummeted, we saw some bottom-fishing and Reddit ninjas jumped in. The stock is now among the most popular names on WallStreetBets.
Article continues below advertisement
Why is Root Insurance stock rising?
Root Insurance stock seems to have been driven by speculation of a short squeeze. Considering the magic that Reddit traders have managed to achieve in GameStop (GME) and AMC Entertainment (AMC), investors are scooping up stocks getting popular on the group. There may also be value buying happening after its crash.
Article continues below advertisement
Is a short squeeze happening in ROOT stock?
According to Fintel data, ROOT stock had a FINRA short volume ratio of over 60 percent on Aug. 27. Shorts have added to their positions as the stock rose, and the current short volume ratio seems high enough to trigger a squeeze. Retail traders seem to be buying into the short squeeze possibility, and the stock was soaring in premarket trading on Aug. 30.
Article continues below advertisement
Root Insurance's stock forecast
Meanwhile, Wall Street analysts aren't too bullish on Root Insurance stock. According to CNN Business, of the 14 analysts tracking ROOT, only two recommend "buy" or some equivalent, 11 recommend "hold," and one recommends "sell." Their median target price of $7 is 9.5 percent above its closing price last week. In premarket trading on Aug. 30, the stock looks set to surge above analysts' median target.
Article continues below advertisement
How high can ROOT stock go?
Analysts' highest target price for Root Insurance stock is $13, more than double its current price. This target is based on the company's attractive business model of offering differential rates on auto insurance. Tesla has also been experimenting with the concept.
In Aug. 2021, Carvana, an e-commerce platform for used cars, announced a partnership with ROOT to invest $126 million in convertible preferred ROOT shares. As part of the agreement, Root will develop solutions for car buyers on the Carvana platform.
Article continues below advertisement
What makes Reddit love Root Insurance stock?
ROOT's high short interest seems to be attracting Reddit traders. A post on the group referred to a tweet from ham27 that highlighted the stock's narrow ownership and compared it to GameStop in Feb. 2021. It's worth noting, however, that the Reddit post began with a disclaimer: "I know nothing about the fundamentals of this stock."
Article continues below advertisement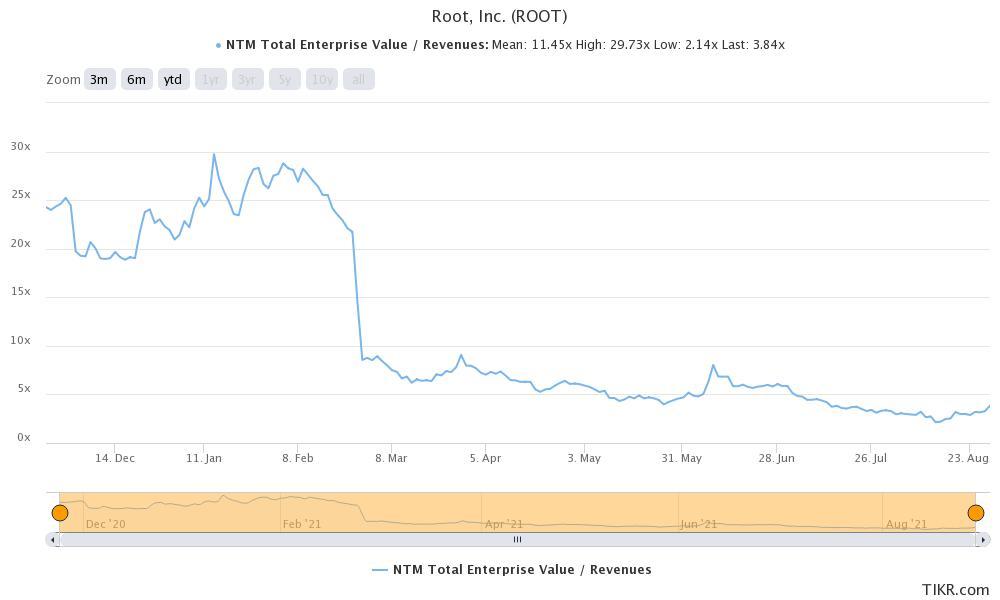 This has been the path followed by most Reddit stocks, with investors buying only based on speculation without doing due diligence ("DD" in Reddit lingo).
Could Root Insurance be the next GME? Possibly. The company is in an emerging industry, and its next-12-month enterprise value-to-sales multiple of 3.9x doesn't look exorbitant, at least compared with GME's and AMC's.